Alex Frost Reveals Secrets of F51 – Folkestone's Skate Park
The Sports Trust, the charity behind Folkestone 51 – F51 – has announced that the world's first multi-storey skate park will be open to the public from April 4th 2022.  There will be a number of launch events happening from March 25th 2022.  The building is home to three floors dedicated to skateboarding and the tallest climbing wall in the South East of England.  
The opening of this building has been much anticipated, as mentioned in The Times.  Alex Frost is the Project Officer for F51 and grew up in Folkestone.  After returning home from University, he joined the Sports Trust. 
Folkelife met up with Alex for an update on the project. 
Thanks to Maverick Skateparks for the drone footage of the interior of F51. 
"The thing that people have been most excited about recently is the bowl floor. There are a series of suspended concrete bowls on the first floor.  This is a tribute to where skating first started back in the 1970s.  People used to use empty swimming pools as their bowls and skate ramps.  So around our bowls we've got these tiles like you'd see around a swimming pool.  They've been lacquered now and are really shiny and it looks fantastic."
Coaching sessions on the upper floors
"Maverick Skateparks are the specialists and have designed and made the whole first floor.  The two upper floors are made of timber and have been engineered by Cambian Action Sports.  Maverick has been involved in the design process for each floor and have ideas of what could be possible here, but skating is an organic sport, everything will be possible!"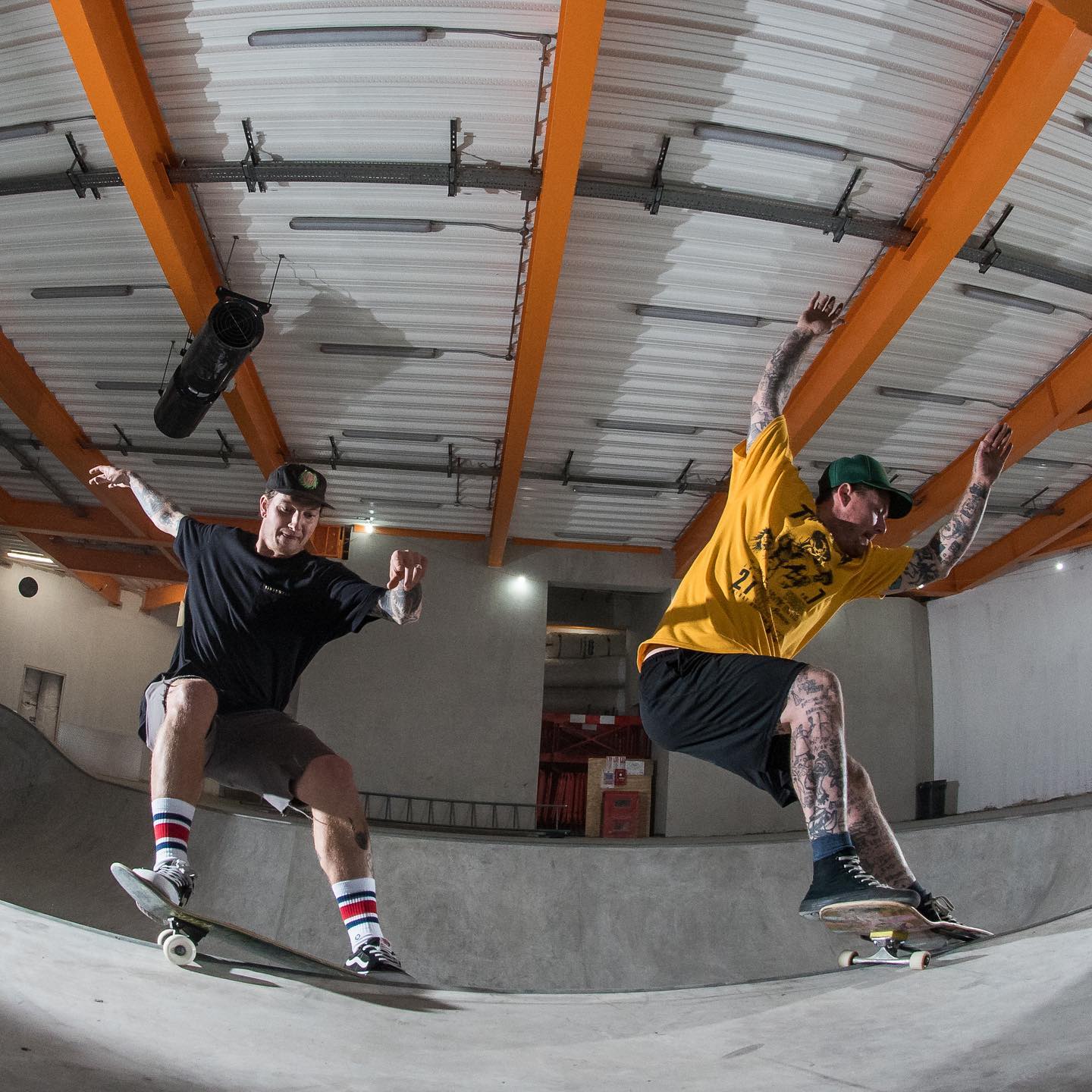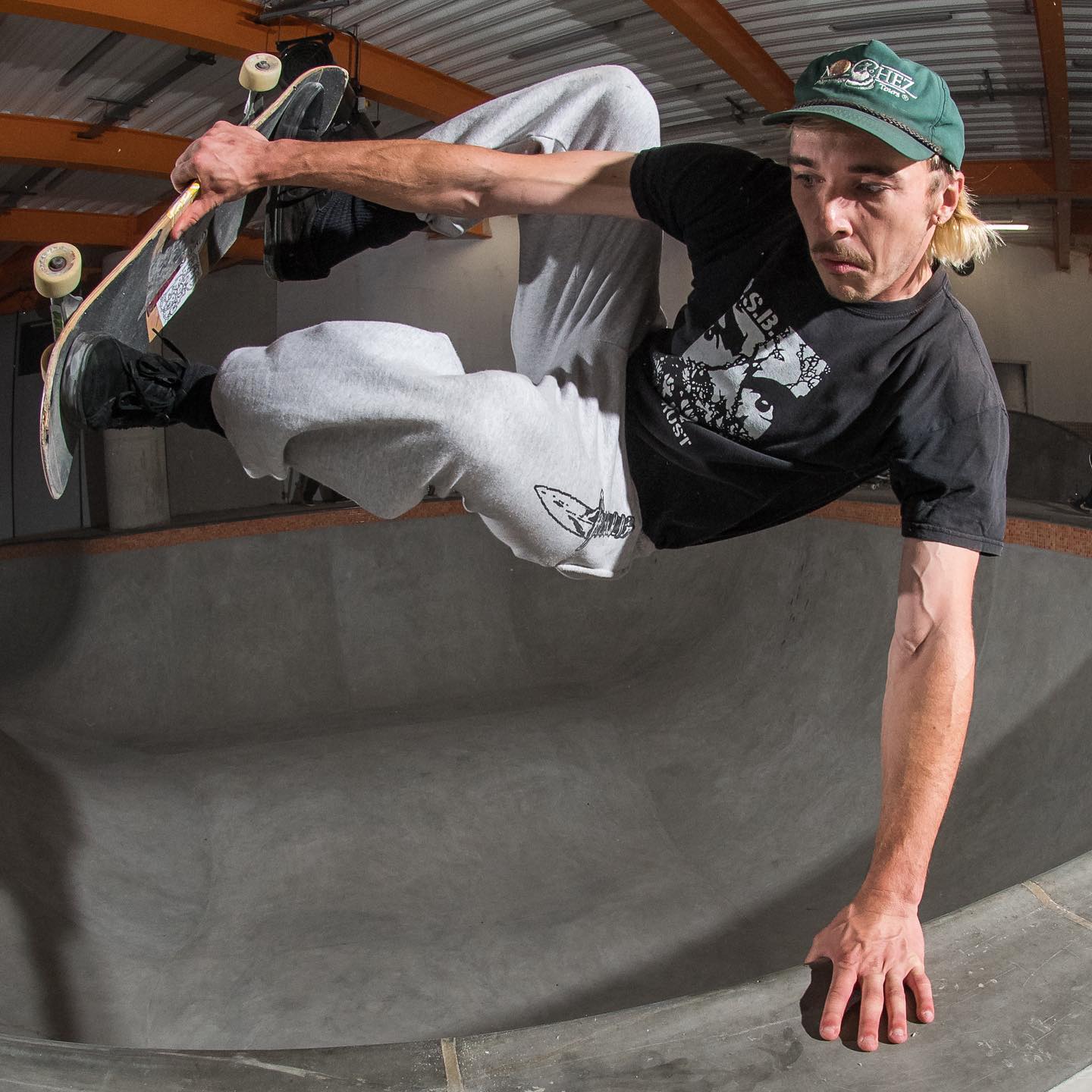 "The two upper floors have timber ramps.  There's the Street Floor which essentially has loads of ramps, and the Flow Floor.  This is another giant bowl but made of timber. Wood is more forgiving so, if you're a beginner, this is going to be much more mellow to work on than the concrete bowls on the 1st floor.  The transitions will be mellower here too, so that's really where you start.  You can then work up to the Street Floor, for those with some experience, more challenging ramps and so on.  And, this is where we're going to run our coaching sessions.  There's something for everyone on each floor."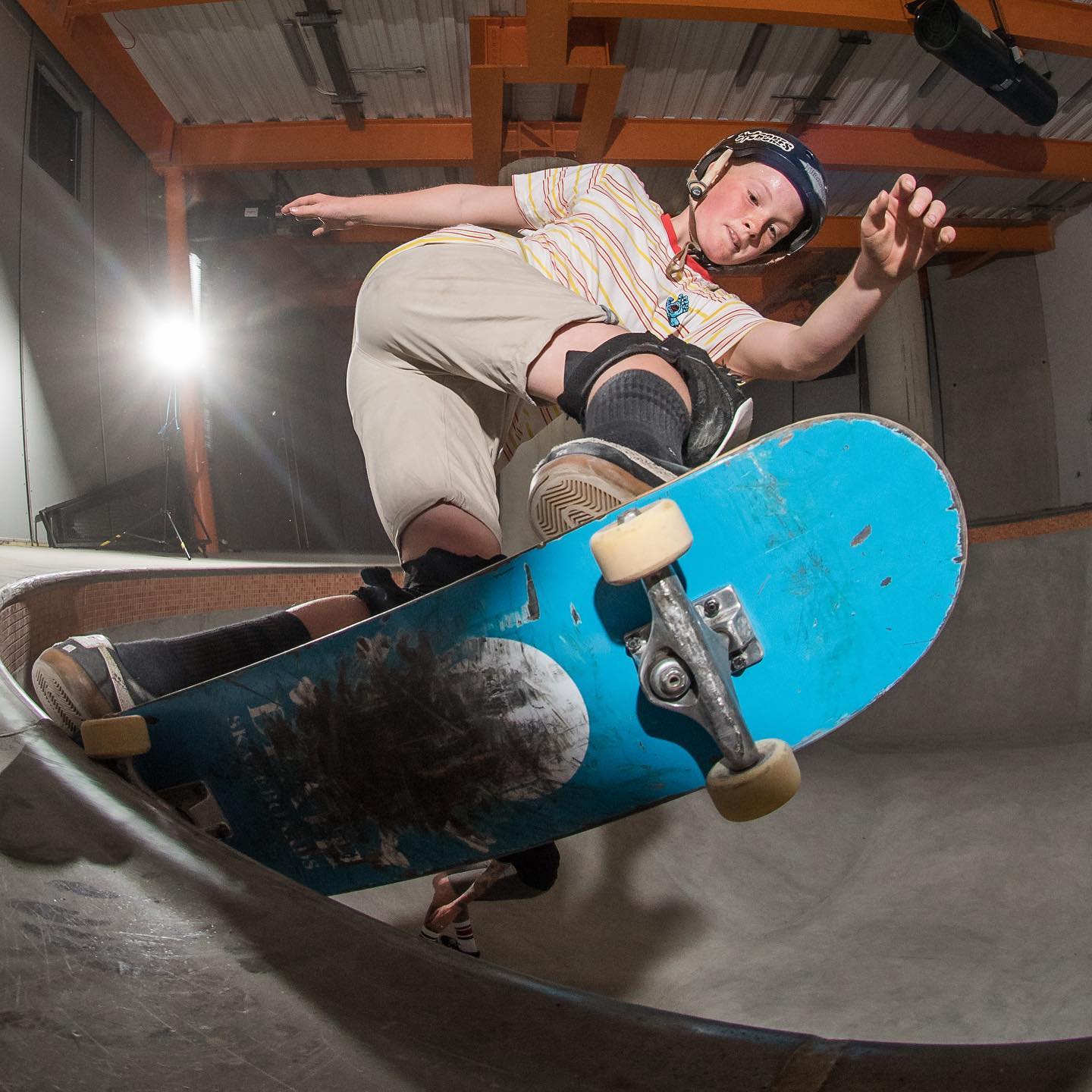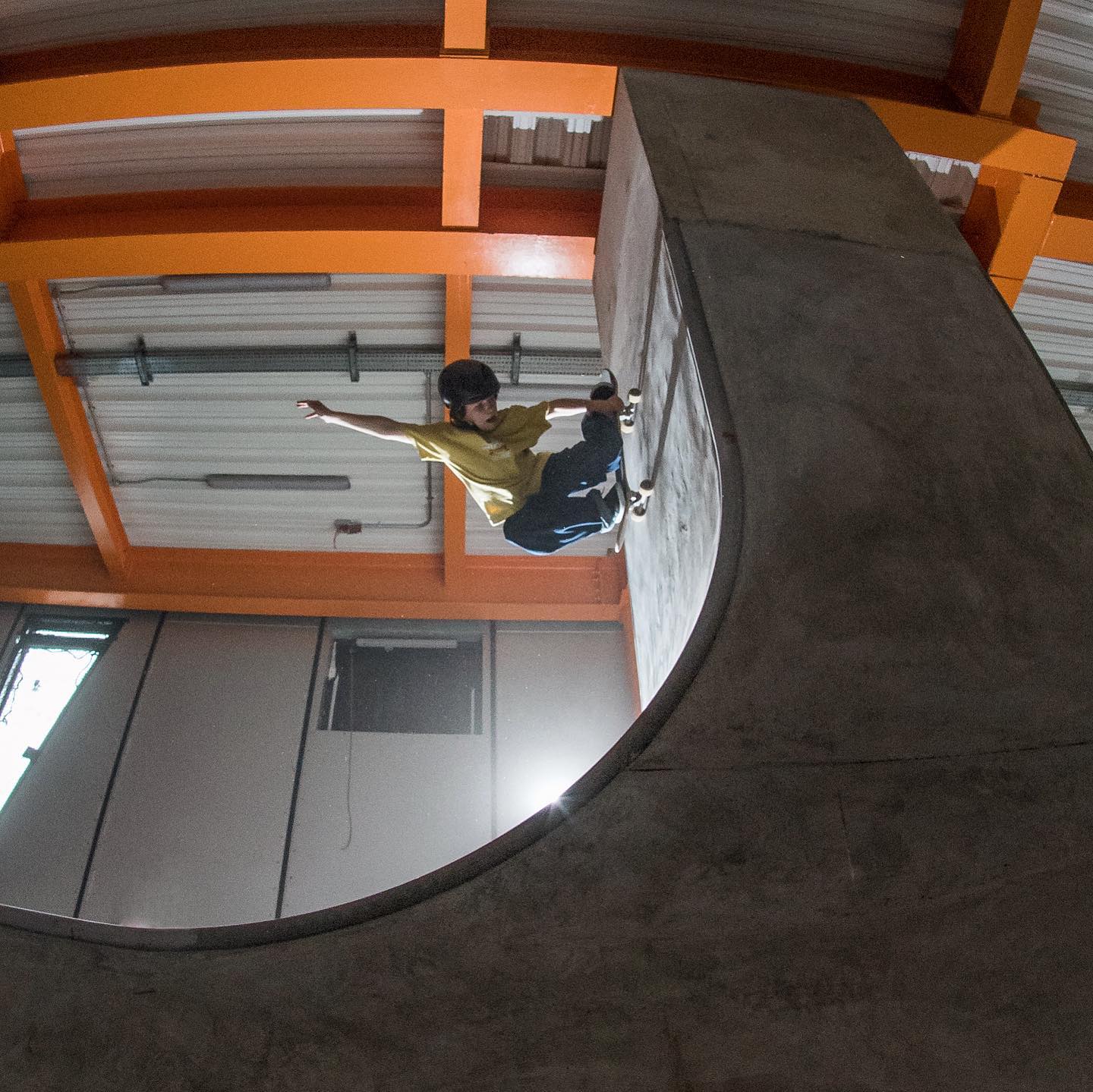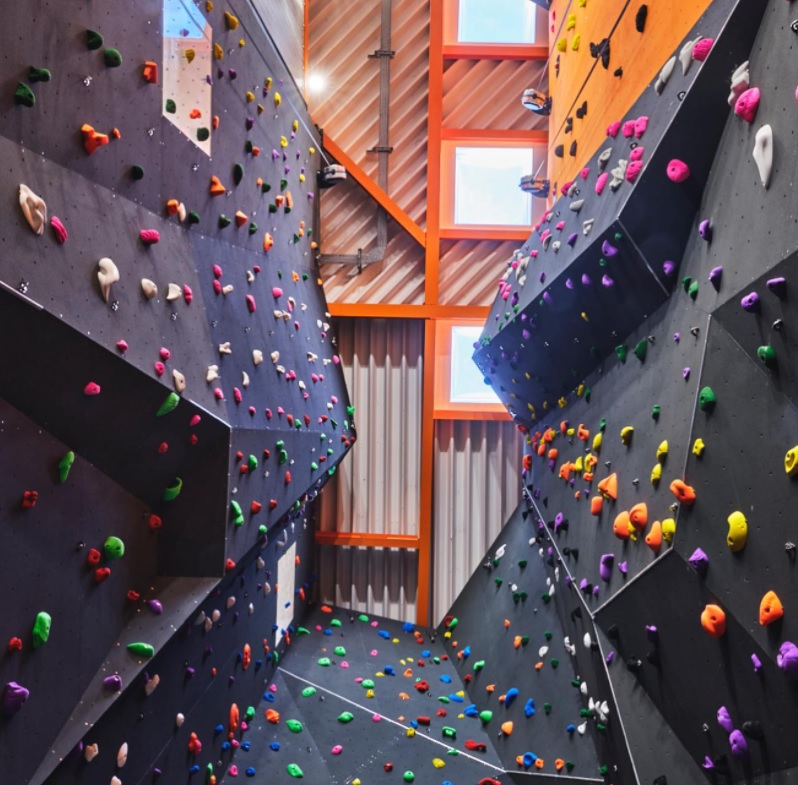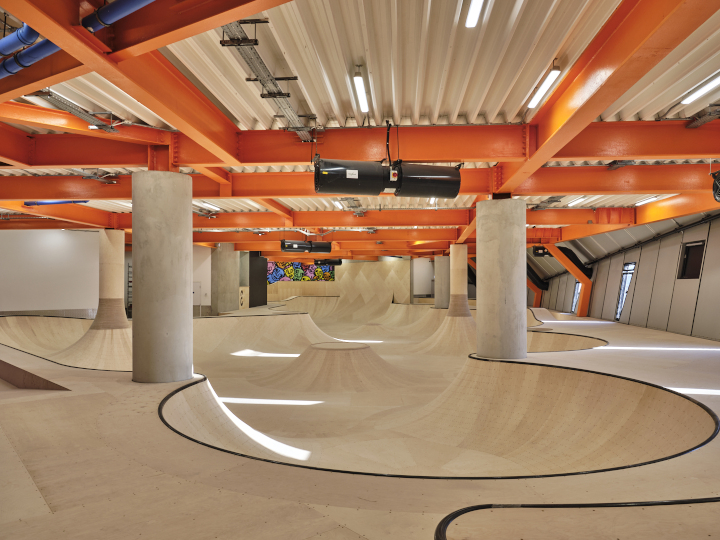 climbing wall
"The climbing wall is 15m high with over 3000 holds.  It's the tallest wall in the South East of England.  There are routes for everyone, from beginner to really experienced, endurance climber.  You can do speed routes with built-in timers, and there are vertical, steep and slab overhangs.  There's also a boulder area which is up to 4m in height where you can test your dynamic jumps to compressive, awkward body positions and condition finger strength on the hang boards."
getting in shape before f51 opens
"It's tough at the moment, and when the weather's bad, to get practice in for skating and climbing.  With the climbing you have to drive out of town.  With skating, it would be nice to have somewhere undercover to skate as it's dangerous in the wet.  SkateFolkestone on Instagram supports the local skating scene and posts about meets and stuff.  We can all keep in touch through there and if there's a chance of meeting up then that's where you'll find out about it."
Olympic training
"Speed climbing and skate-boarding both featured in the postponed Tokyo 2020 Olympics.  But when the Olympics comes to Paris for 2024, we're only a few hours on the train away from there.  The training facilities we've built at F51 are certainly going to have an impact on who goes to the Olympics in the future.  There's nowhere locally that has anything like these sorts of facilities. 
"It's crazy but the kids growing up now will look at the concrete bowls – which are challenging, and will just slip in there and it will be nothing to them!  These are world-level competition bowls.  The kids are fearless and have the confidence to tackle them.  It will be amazing to watch.  So the nine, ten-year-olds, that grow up playing here are going to be contenders for the Olympics for sure!"
affordable access
As well as the climbing and skating facilities, the ground floor features a world-class boxing gym which will be home to the Folkestone Amateur Boxing Club. There is also a cafe open to the public and a multi-use creative space.  The building will be operated by The Sports Trust, whose purpose
is to create safe and inclusive environments for people to love sport and exercise. The charity, previously known as The Shepway Sports Trust, will aim to ensure that skateboarding, BMXing, climbing, bouldering and boxing are accessible to all – regardless of gender, ability or background.
One of their initiatives aimed at improving accessibility for all will include a low-cost membership for under 16s registered to any of the charity's partner schools in the Folkestone & Hythe district. This membership will grant them after-school access to the skatepark floors once a week, from Monday to Thursday term-time, for just £1 a month.
with thanks
Dan Hulme, Chief Executive of The Sports Trust, is indebted to The Roger De Haan Charitable Trust and said: "We are incredibly honoured that The Roger De Haan Charitable Trust has gifted this world-class building to The Sports Trust.  We are excited to bring this extraordinary venue to life. As a charity that has been working in Folkestone for over eight years to create inclusive and inspiring environments for people to love sport, we are confident that Folkestone 51 will bring enviable opportunities and experiences to local people for generations to come.
"F51 is open to everyone and the team at The Sports Trust will be working hard to ensure that the sports hosted at the park are accessible to all, regardless of age, gender, ability or background. It is an exciting and pivotal moment for sport in Folkestone and we look forward to welcoming you to this incredible venue"
Photo credit: Action Skate shots by Ted Cunningham, Building shots by Matt Rowe
Discover more about Folkestone below