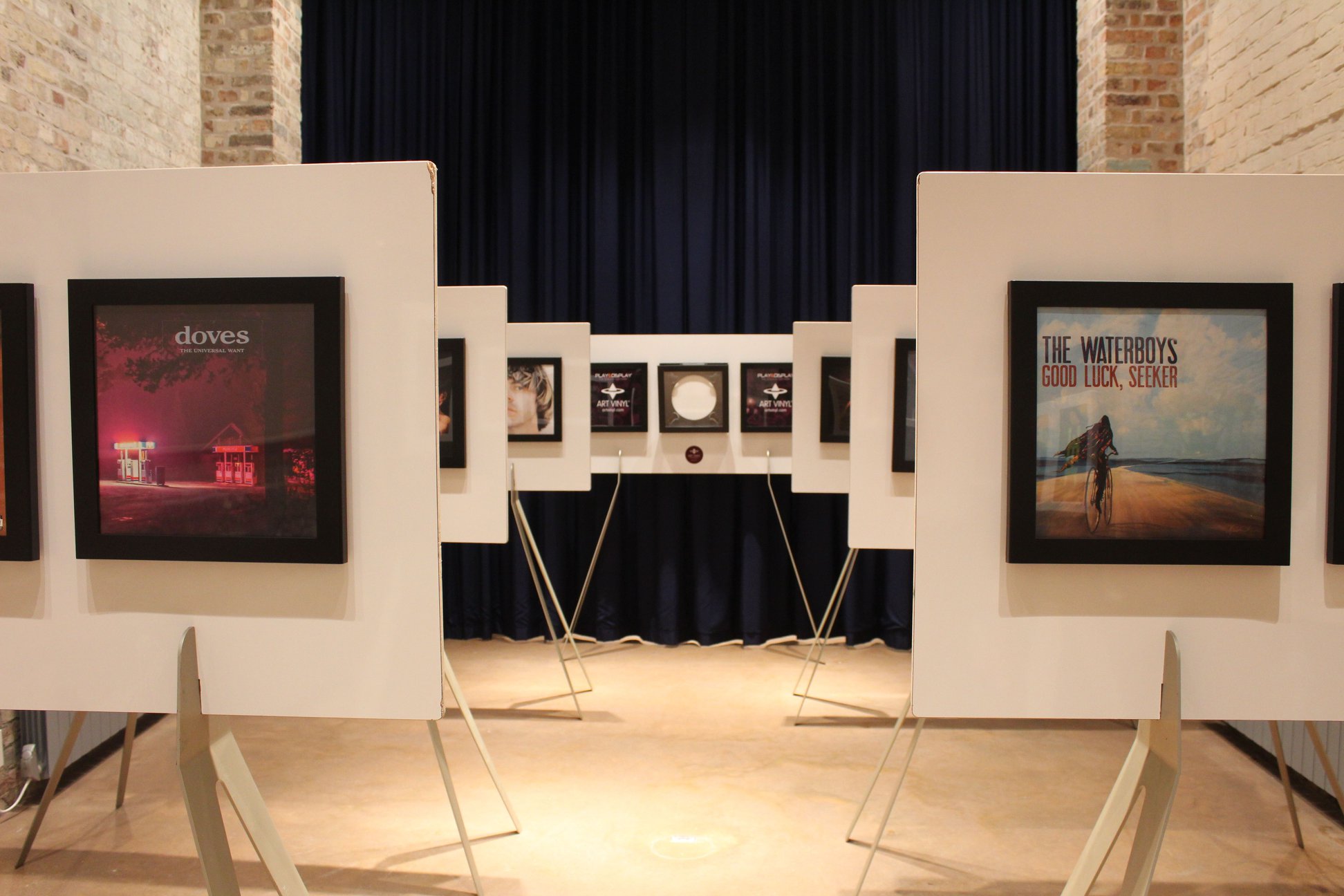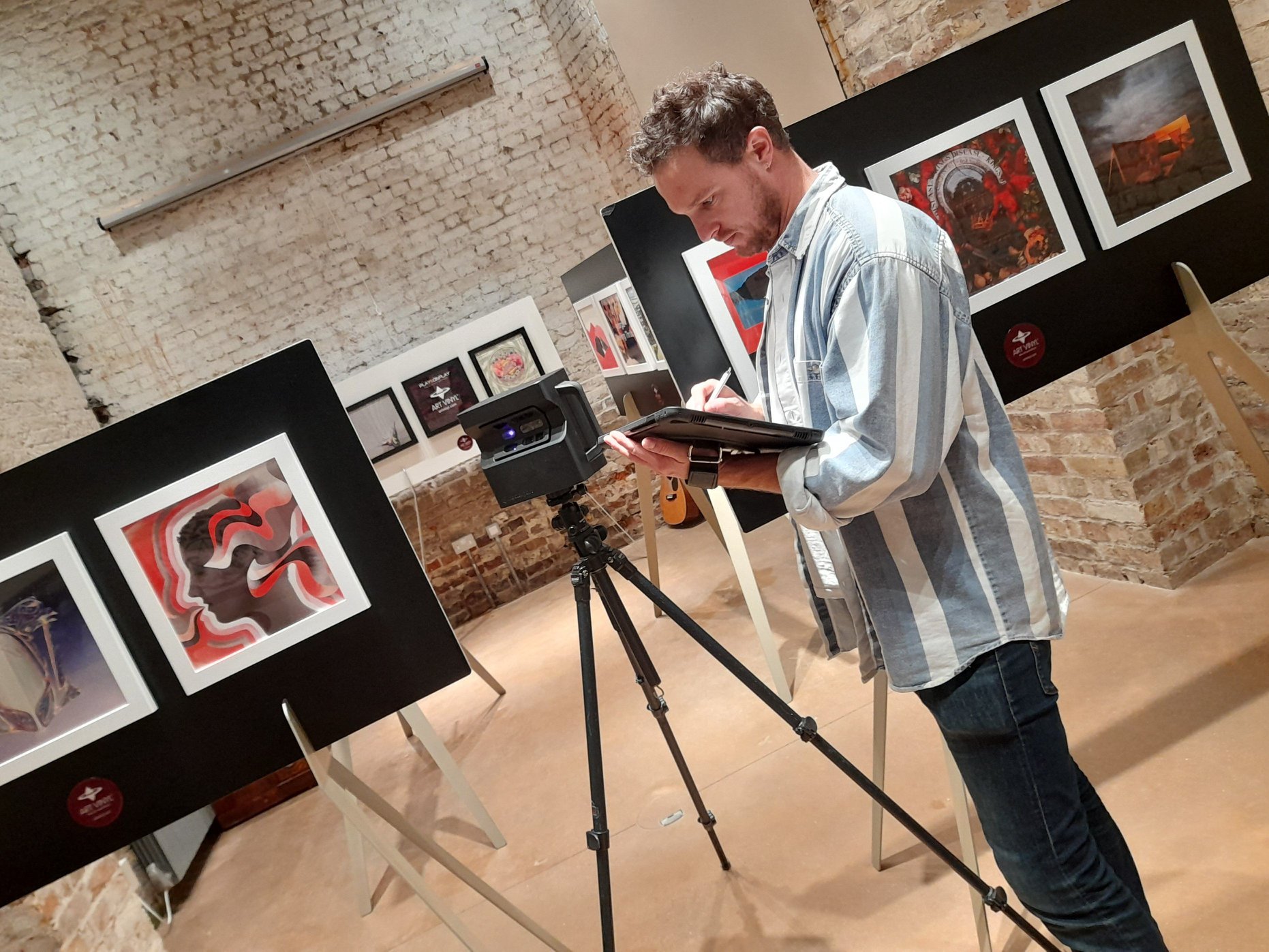 Best Art Vinyl 2020 – Virtual Exhibition
Since 2004, the Best Art Vinyl Award has toured the country, exhibiting the best in vinyl art.  In 2020, that wasn't possible.  However, the team were able to exhibit the 50 shortlisted covers in Customs House on the Harbour Arm.  Turning the exhibition into a virtual one meant that, from the comfort of your own home, you can tour Customs House and visit the exhibition to see your favourite covers.  Folkelife spoke to founder Andrew Heeps.
"Diane and Denise Dever and the Harbour Arm team got us out of a scrape in 2020!  Usually, the Award exhibition tours over the country but that's obviously not possible during a pandemic.  I live just over the road from the Harbour Arm and just wondered if Customs House might be available.  It's rather nice actually, as the Best Art Vinyl Award exhibited at Georges House on The Old High Street for 2 or 3 years a while back.  We've come full circle!  Plus, with the exhibition being virtual, the technology can hopefully reach a wider audience for the 2020 Best Art Vinyl Award. Who said lockdown couldn't be cultural?!"
Diane Dever, curator of the Folkestone Harbour Arm said: "We're delighted to be able to host to this award, especially in this innovative, virtual way. Art and Music have played an important part in Folkestone's history.  It is a key part of its developing identity as hub of creativity on the South East Coast. To be able to continue to showcase quality artwork despite the current restrictions is very inspiring. The Customs House has gone through an extensive restoration in recent years, as has much of the Folkestone Harbour site. We're thrilled that the Best Art Vinyl Award has chosen this impressive building to host their virtual award."
the award
Andrew Heeps continues: "The Award itself is judged by a panel of various people within the design and music industry, and have been behind some of the most famous record covers of all time.   Previous winners include early work by Dan Hillier, for Royal Blood's eponymous album, plus work from the sixteenth century for The Fleet Foxes' LP by Dutch artist, Pieter Bruegel and a design for rock legend David Gilmour, who always had a strong association with album art through Pink Floyd and the Hipgnosis design team.
"We've created an exhibition of 50 covers which gives a snapshot of what's been influencing graphic design in the past year.  Self Portrait by Marilyn Manson is one of the selection.  He's a reputable artist away from his music, and has had exhibitions of his own artistic work.  Another record in the top 50 is from Tenderlonius – Quarantena.  It's great to be able to put the well known musical and visual artists next to the unknowns. "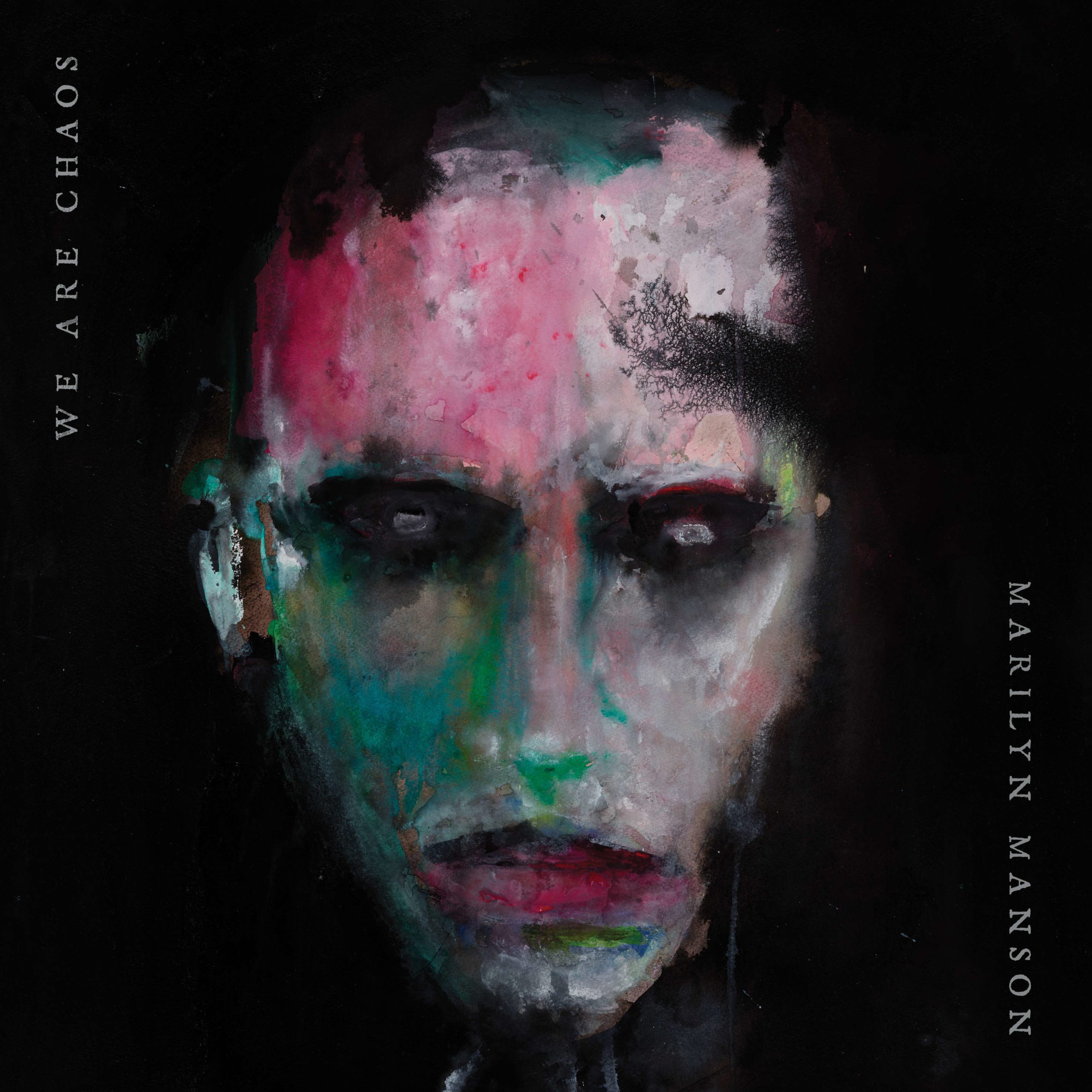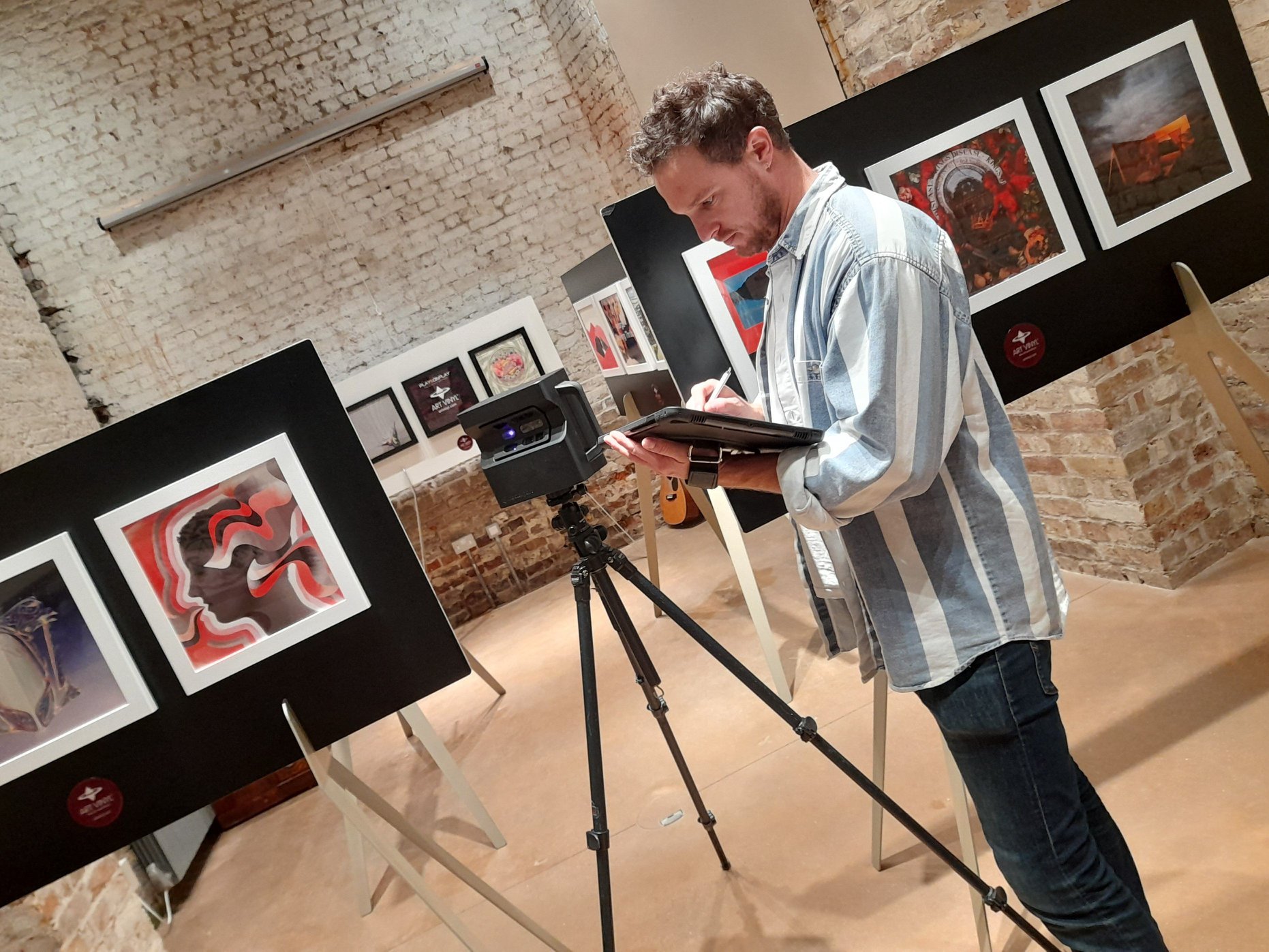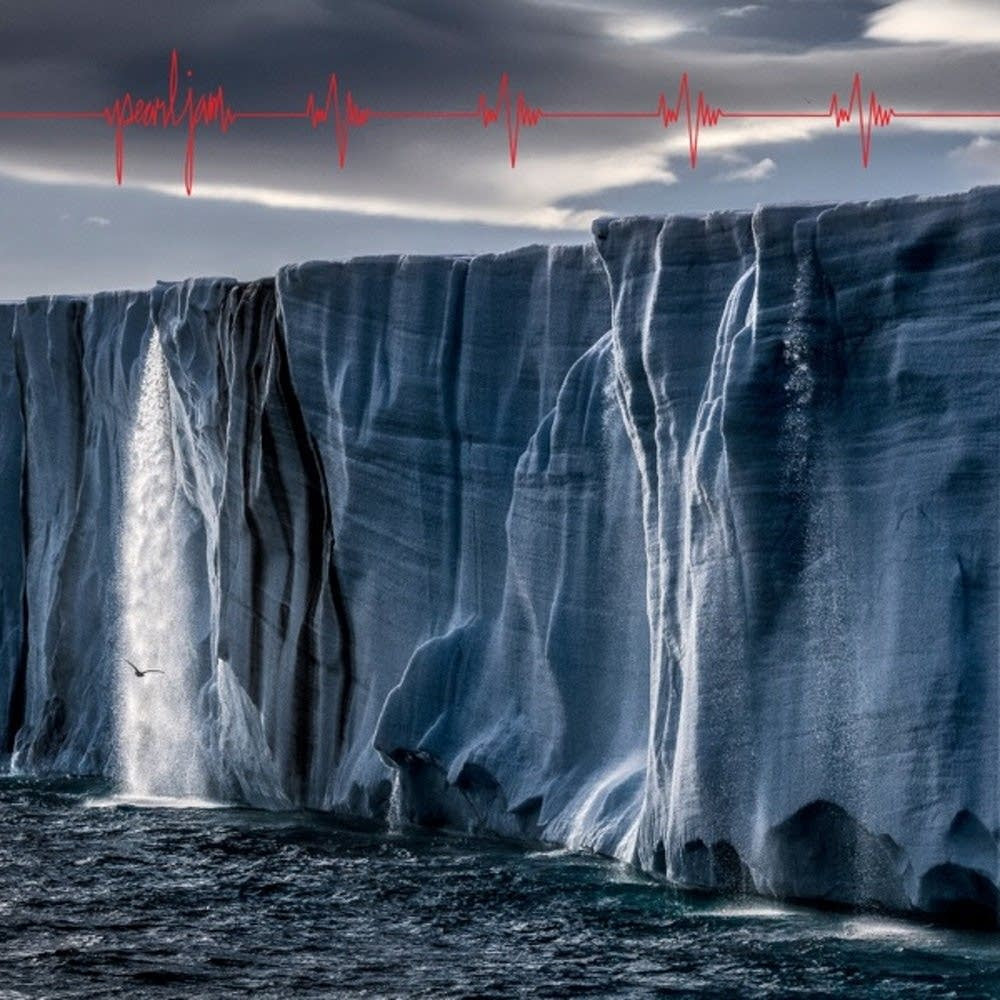 16 years overview of design
"Art always finds its place in modern culture, and this year, more than ever, that is the case.  Art helps explain things.  Since 2004, design has changed.  The year we started was the lowest year for vinyl sales in the UK.  After a couple of years the sales started to increase and now vinyl is selling very well.  Early on, the record covers were designed for a postage stamp icon on a CD.  Things have become more intricate and eye catching now.  30-40% of records don't have typeface on them now.  Or, if they do, the typeface comes off when you take the plastic off.  So, you're left with a piece of art.  They are returning to their level of importance before CDs entered the musical scene." 
slowing down of culture
"When you listen to a vinyl record you're investing a greater level of involvement to the music.  Digital music becomes wallpaper so easily, because it's so easy to put on and do other things. If you need to get up and change the side, you set aside the time to appreciate the music you're listening to.  Folkestone has a great record shop on The Old High Street called Vintage and Vinyl.  Alison has been great and always supported the Award.  I go in there a lot and she must be tired of me spending hours saying 'Oh! I haven't seen anything like that before!'"
a stunning award
"The winning cover gets a beautiful award designed by a company in Budapest called Vinylize.  They create glasses out of vinyl records, and this award is pretty stunning.  In spite of lockdown; of not having the physical experience of going to a gallery, what Folkestone has allowed us to do is to have an exhibition, even if it is virtual."