Top 10 Venues for Christmas Shopping in Folkestone 
Folkestone has everything you need for your Christmas shopping. With our Top 10 Christmas shopping ideas you can support local artists and independent traders for some really unique gifts.  Folkelife can help you plan your route around town to tick everything off your list.  From festive markets to boutiques and galleries, for him, for her, for them and don't forget the dog!
Folkestone festive Marketplace
The Festive Marketplace at the Folkestone Harbour Arm runs every weekend from 27th November to 19th December, and also on Thursday 23rd December and Christmas Eve to cater for those last minute shoppers.  Not only will there be local traders on the Station Platform but there is a new area just next to The Goods Yard with huts full of gifts, a 28ft Christmas tree, music and lights.  The food traders will be open for refreshments to fuel your shopping.
In front of Folca on the Sandgate Road you will find another Christmas market with live music and local gifts every Friday and Saturday from November 26th to December 18th, from 10am to 3pm.
Cards and stocking gifts
The Old High Street is home to many fantastic shops, and Objectables is the best card shop in town.  If you're looking for something totally different, and stocking fillers to match, then this is the shop for you.  Tim and Annie create many of the cards on offer, and have really entertaining sandwich boards outside to cheer up your shopping experience.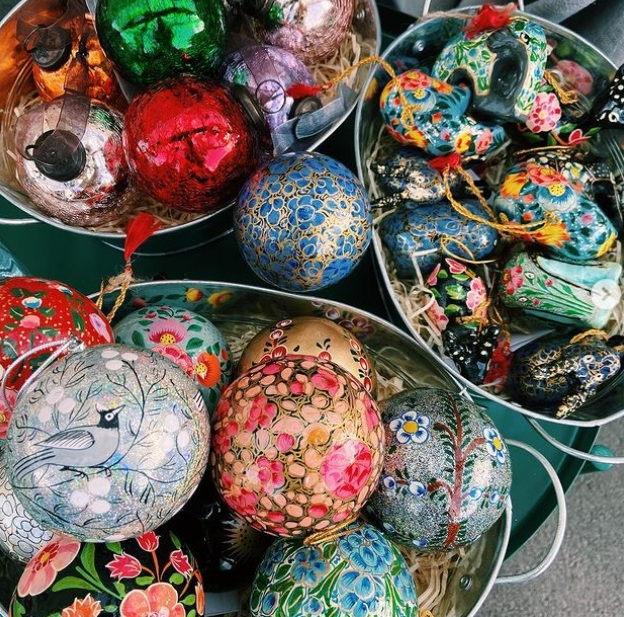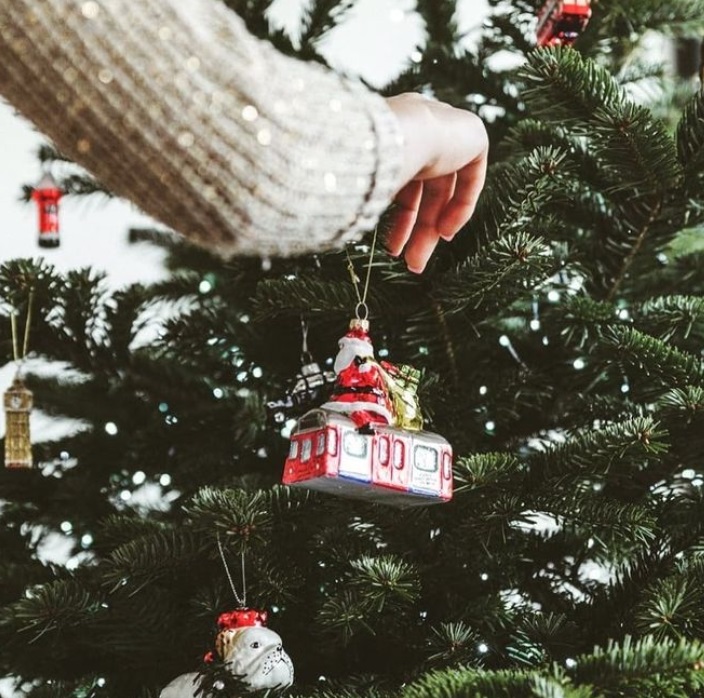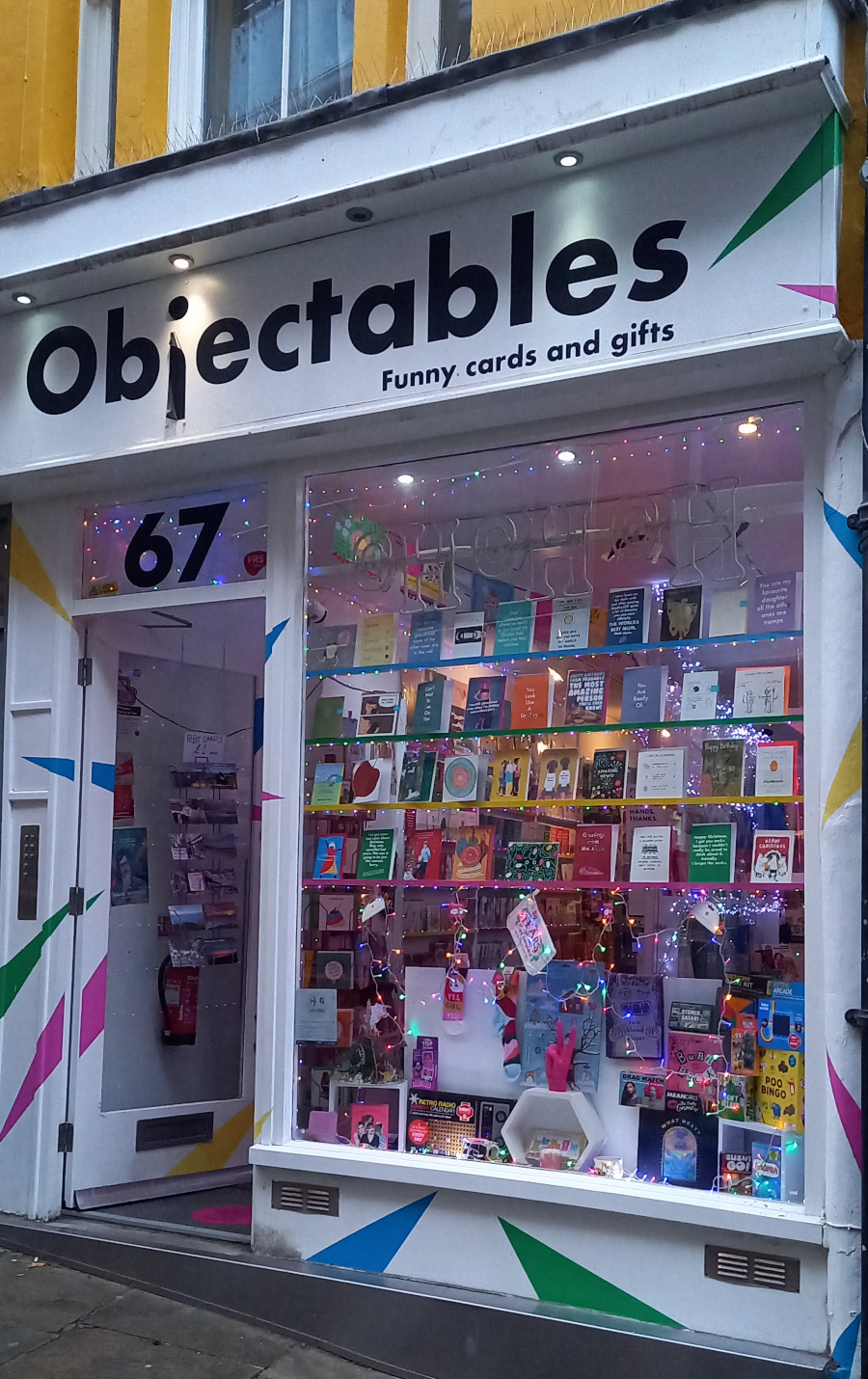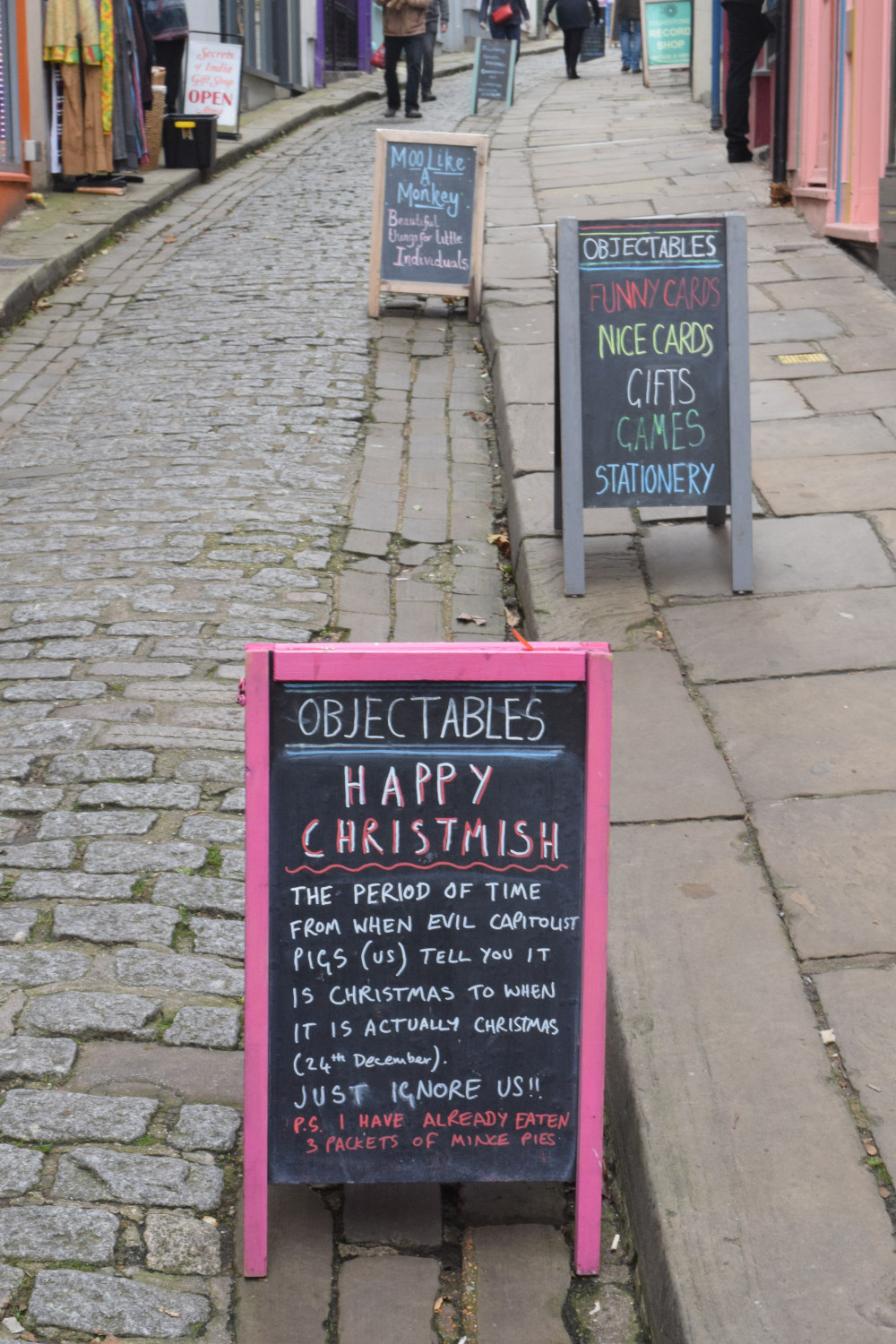 handmade smellies from Folkestone
Foras is our new perfume shop in Folkestone, created in, inspired by and for Folkestone.  Find fragrances that evoke scents of the ocean, citrus, woodland, summer vines and more.  There are soaps, incense cones and locally made pottery, blankets, badges and all sorts that complement the perfumes.  Find them on Church Street and come out smelling of roses (8 different types of roses to be exact.)
gold and sparkles
There's always a time for sparkling gifts, for anyone and everyone.  Handmade by the Hiraeth Creative team Cerys and Leah, you will find jewellery and paintings.  They also stock many gifts created by local artists from Kent.  Treat yourself to a bejewelled Harlequin Ring, a silver bangle, a sunset landscape and much more.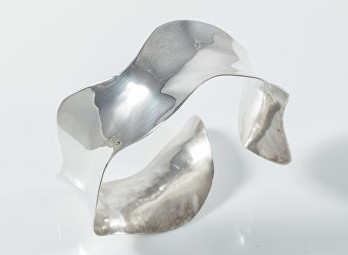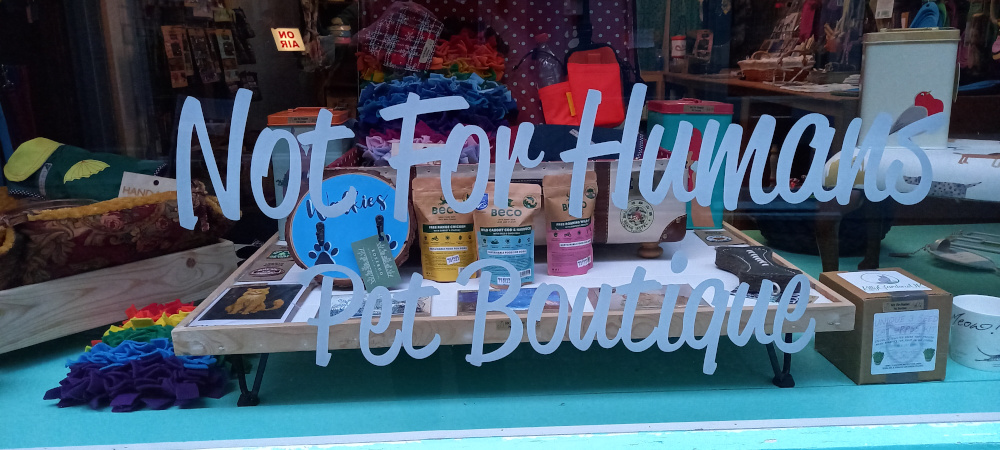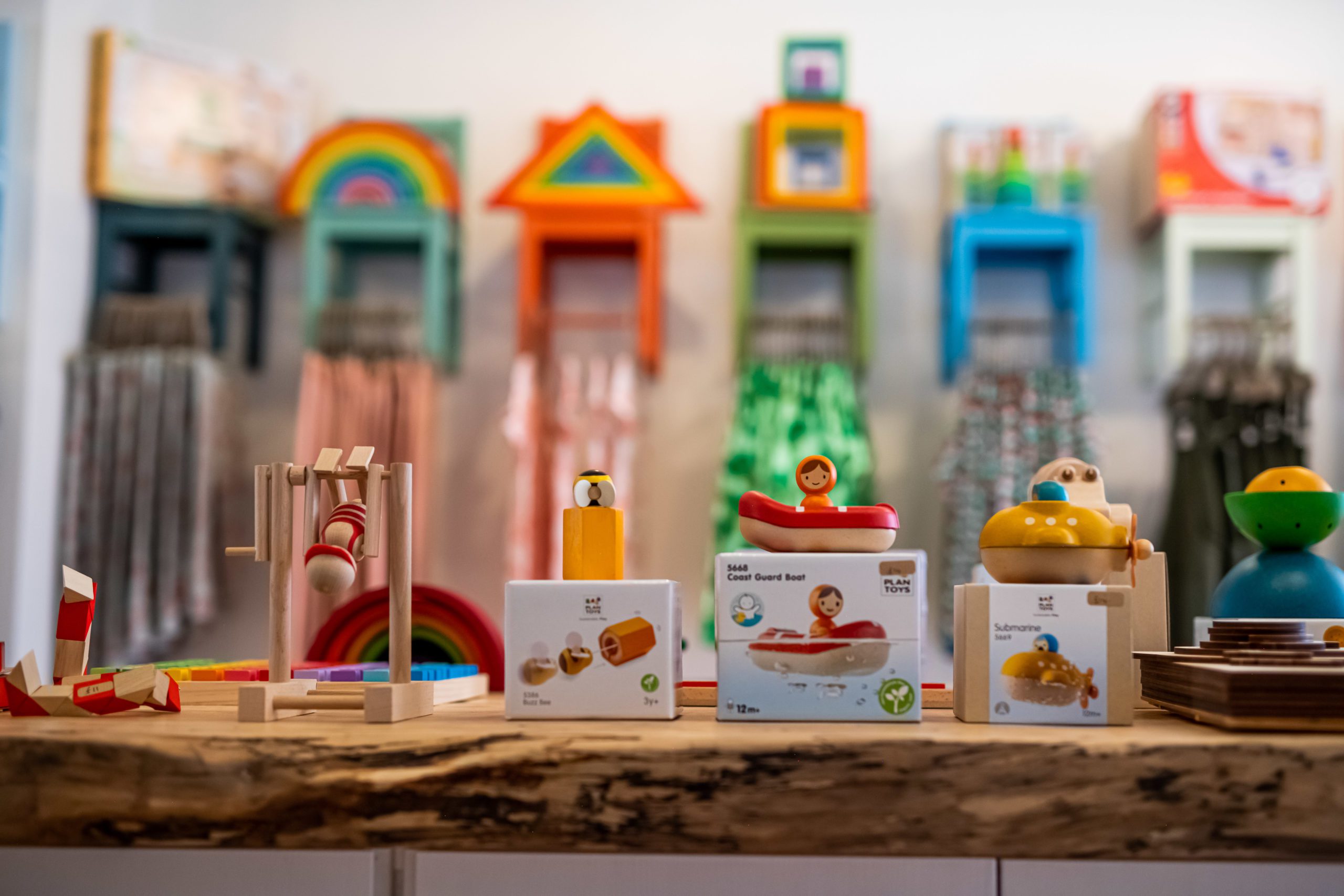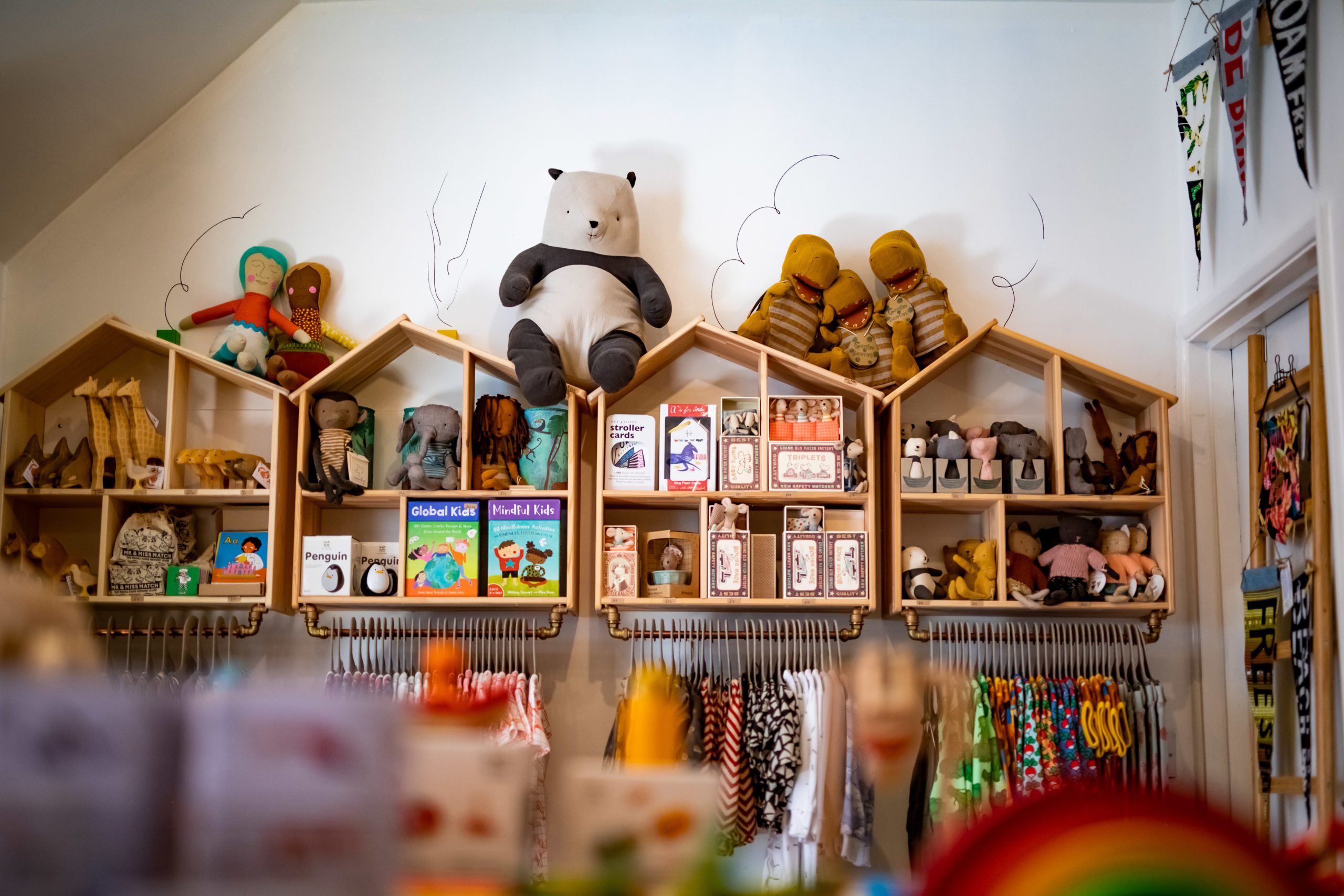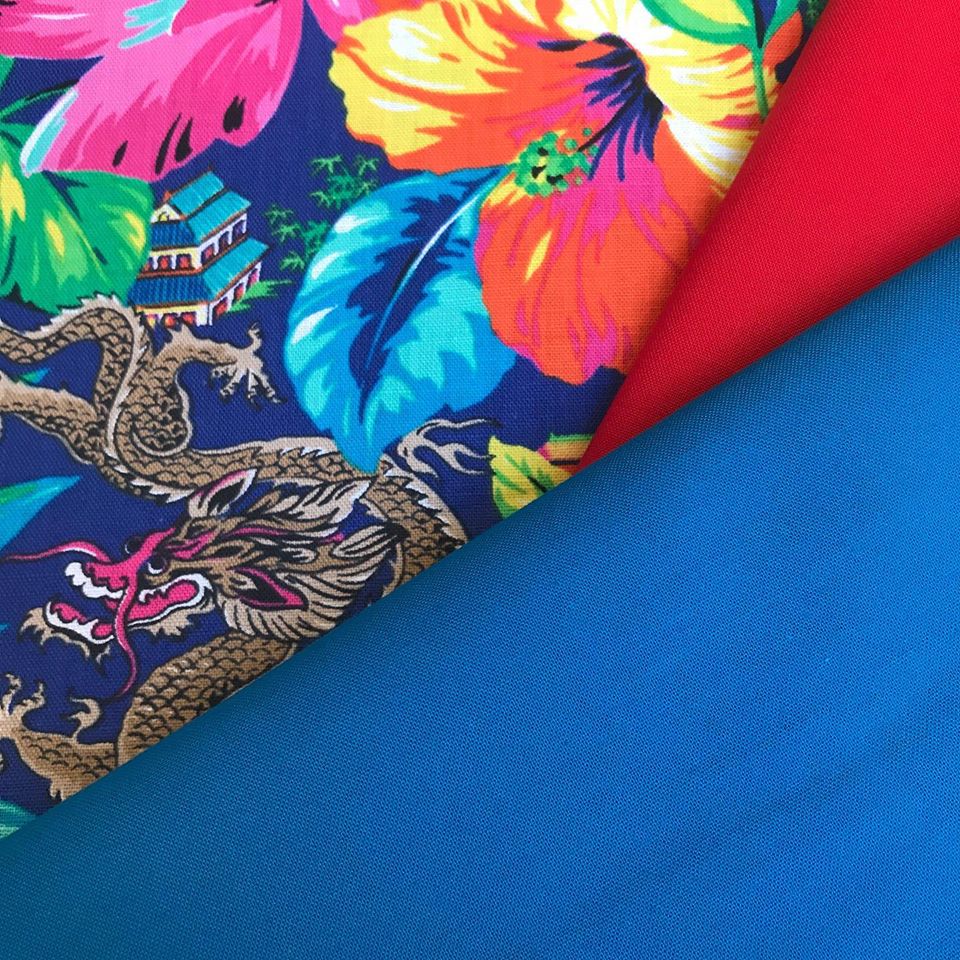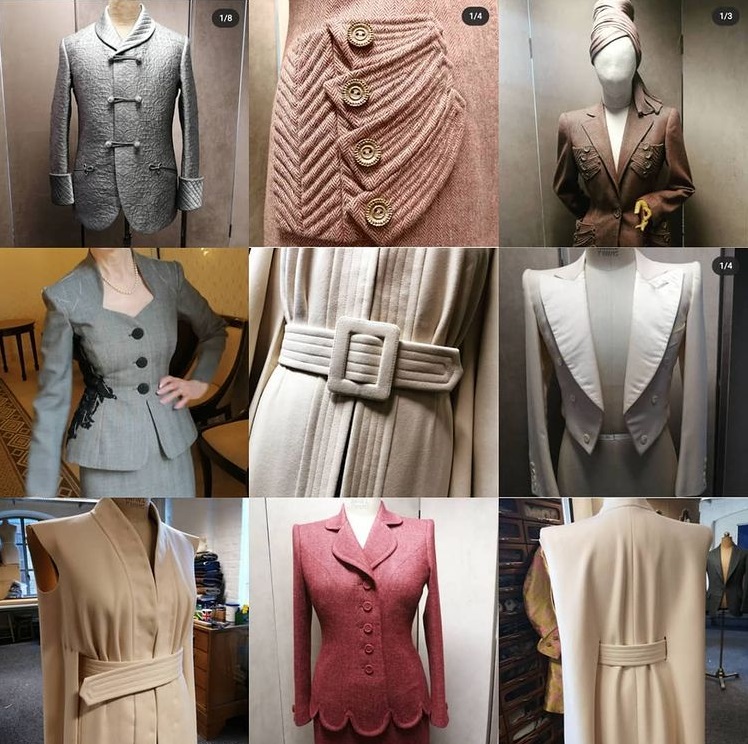 For him/For her/For them/for the dog
Not for Humans is The Old High Street's pet shop with tasty treats for not just dogs, and handmade beds, coats and other accessories.  If you're looking for leads to personalised pet name tags then they'll have it here.
for the kids
Finding stocking fillers or presents from Father Christmas for the little people in our lives is hard but Moo Like A Monkey sell everything you wish you'd had as a child.  They have ethically made toys and clothes that every grandparent wants to spoil their offspring with.  If you have older children who have gone beyond the wooden car stage in life, then Chaos Games could provide some family fun and hours of table-top gaming play.  Chaos Games are situated on the Sandgate Road near the Leas Lift Escape Rooms.
little tipple
Maybe your intended gift recipient would fancy some expertly chosen wine or decent beer.  Space Bar and Kitchen have a brilliantly curated wine shelf, with beers and ciders too.  The Beer Shop adds to the choice and is only a few doors away in Rendezvous Street.  Opposite The Beer Shop is Market Square with its food market in the basement where you could find some special nibbles, cheese and treats to accompany the tipple of your choice.
slow fashion
Ever conscious of the environmental impact of gifts at any time of the year, think about some slow fashion.  Bounce Vintage at the bottom of The Old High Street have a fantastic collection.  This might be a treat for you instead of your intended.  Or if you have a friend who makes their own clothes then Miss Ginger's Sewing Shop in the middle of The Old High Street is definitely worth a call.  With beautiful Alexander Henry prints (if you are quick) to many other sumptuous fabrics and kits for anyone to make and treasure.  You could have a loved garment altered into something new by Folkestone Alterations or even a brand new tailored outfit from Folkestone's own bespoke tailor Thomas Von Nordheim.
Books
Everyone needs a book to read during those quite moments between food and films.  What better than to gift the latest serious crime novel, Lethal Game by local author Charlie Gallagher, or a not-so-series murder based on Folkestone's past Triennial artworks by Jo Bavington-Jones.  There are folk tales by Zoe Gilbert and feelgood Christmas romances by Katie Ginger.
experiences
Then there's the gift for those who have everything, or for a family treat, what about gift vouchers for experiences in Folkestone?  You could have a meal out in Rocksalt, or an overnight stay and wake up in luxury looking out over the harbour.  If there's a competitive friend, then why not see if they can escape our Leas Lift Lockout Escape Rooms.