Regeneration – 
Folkestone rises up to international acclaim
The regeneration of Folkestone has made it the place to be. We have Kent's best eateries, artworks and cultural activities to stimulate any inquiring mind. Folkestone has been regenerating itself for the past 20 years, and national newspapers are saying it's one of the best places to buy a home in 2020.  Regeneration is a slow process but you notice the changes when you sit back and think. Editor of Folkelife Helen Sharp takes you on a tour.
I can remember coming to Folkestone for a 'treat' in the 1980s. We went on a very rickety roller coaster. I've always suffered from car-sickness, since a screaming baby, so roller coasters were never my thing. This ride made me think about health and safety regulations, which was a new feeling for a 13 year old. The town felt run-down, grubby, selling the ultimate in tacky seaside tat. I managed to resist candy floss, and believe me, I have a sweet tooth. It just looked as though it might contain protein too, and not the sort of protein I wanted to add to my daily recommended intake.
Kent's premiere food venues
Returning to the town today and there's no sign of that tat. Yes, it's a seaside town in the UK with its problems of unemployment and run-down areas, but the regeneration focus is addressing those needs.  Growing up from within those areas are places that have become Kent's premiere food venues.  The art and cultural centres entice the visitor to sit down, relax and learn about Folkestone's stalwart personality.  It's one that resists the food chains and commercial High Streets, for something that defines its independence.  Folkestone's done this throughout its history.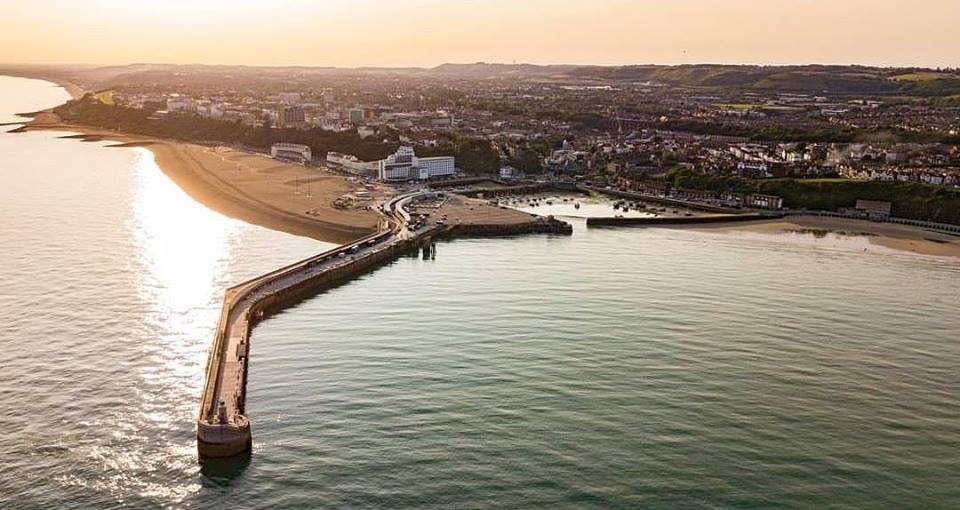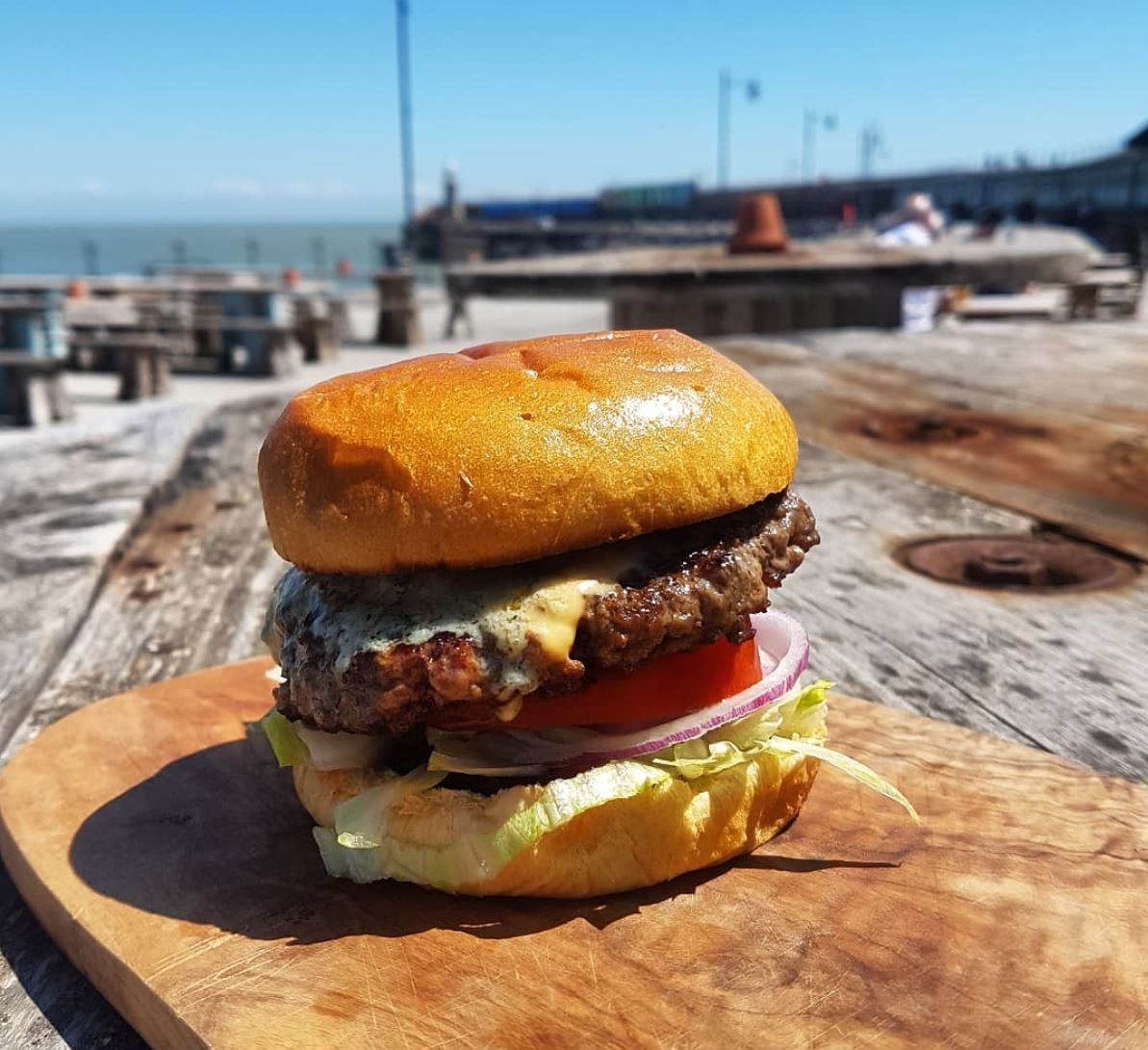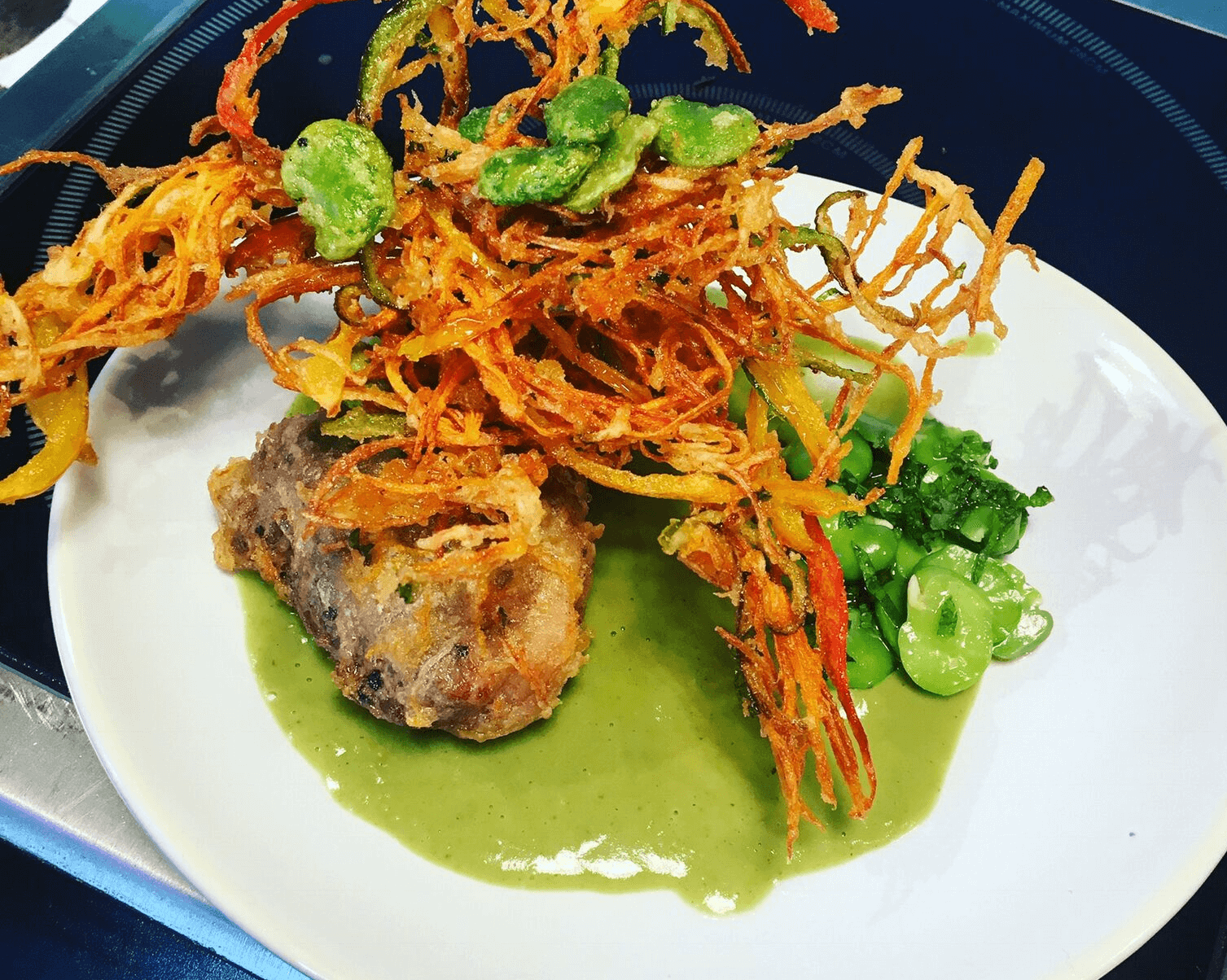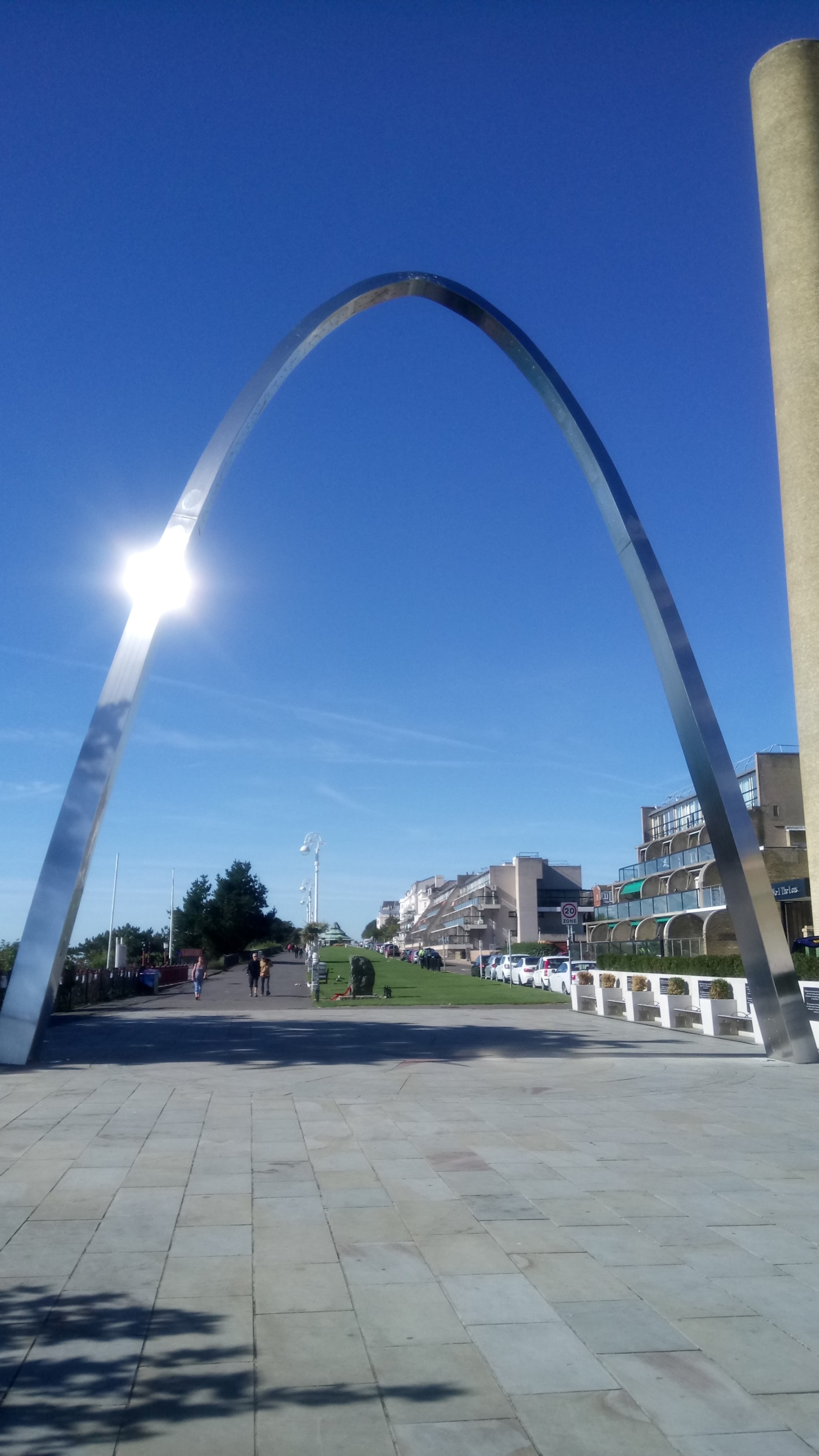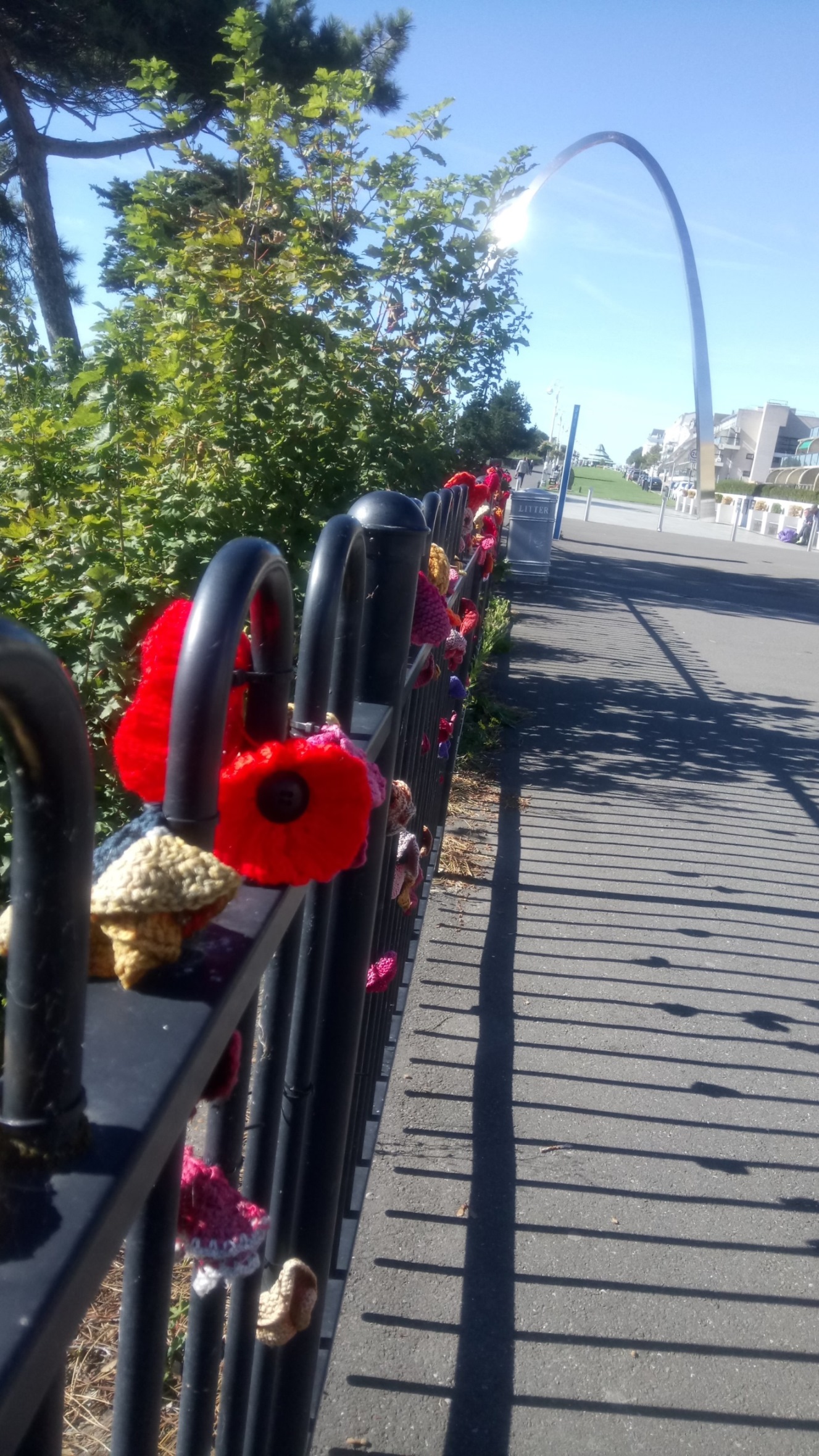 WWI Memorial Arch
Folkestone was the place where the idea of the Tomb of the Unknown Warrior was created. Curate David Railton from St Mary's and Eanswythe's church served in the trenches during World War 1.  He lobbied for a tomb to contain the remains of a soldier, who would be symbolic of all the sons of the country who'd died and not been brought home. This tomb now lies in Westminster Abbey, commemorated in 1921.
Around 10 million troops and auxiliary staff used Folkestone's Harbour Arm on route to Europe in World War 1. We now have a magnificent archway leading you down the Road of Remembrance. Folkestone's proud of its role during the World Wars and so crocheted poppies are tied to the railings lining the route. People from all over the world send poppies to be pinned here.  Once a year the Purl Queen and her volunteers take them down, wash them, and return them to the railings.
Poppies
The Purl Queens are responsible for adorning various parts of the town with crocheted wear.  Look up and around as you wander through the shopping streets to find tributes to knitwear designer Kaffe Fasset (a recent visitor) or a crocheted bike – always useful in the winter!
Martello Towers
There are 103 Martello Towers dotted across the coastline from Kent into East Sussex. The first 19 are sit on the coast of Folkestone, Sandgate and Hythe. These were built to protect against an invasion from Napoleon in 1805 to 1812. Shorncliffe Camp was used as the training ground for the new Light Infantry which took over from the Cavalry.  Lead by Lieutenant General Sir John Moore, best known for his military training reforms and for his death at the Battle of Corunna. You can still see his name on streets and places today.
The Battle of Britain was fought above the skies of the town.  Every year, on good calm sunny days, you can hear Spitfires flying over the sea as they did so many years ago. As you look across the channel to France, it seems within touching distance.  It's no surprise to find that Hitler, and many others, thought we'd be easy to conquor!  But no, Folkestone remains resolutely independent.  Its stoic faith in its regeneration goals will make it a town that can survive the 21st Century.
Creative Folkestone
Art and sport have played a critical role in the town's regeneration over the past 15 years. Investment from various people, but largely Saga's former boss Sir Roger De Haan, has put Folkestone on the map for artists and art lovers alike. The Folkestone Triennial Festival, founded in 2008 happens every 3 years and draws international artists to exhibit in the town. 84 exhibits have remained and a map can be found on the Folkestone Artwork website.
As for sport, visitors can enjoy the Folkestone sea sports opportunities to kayak just outside the harbour, Stand Up Paddleboarding (SUP), or, for the more supple of you, SUP Yoga – which looks fun to watch, if in awe of other people's ability to balance being far greater than mine!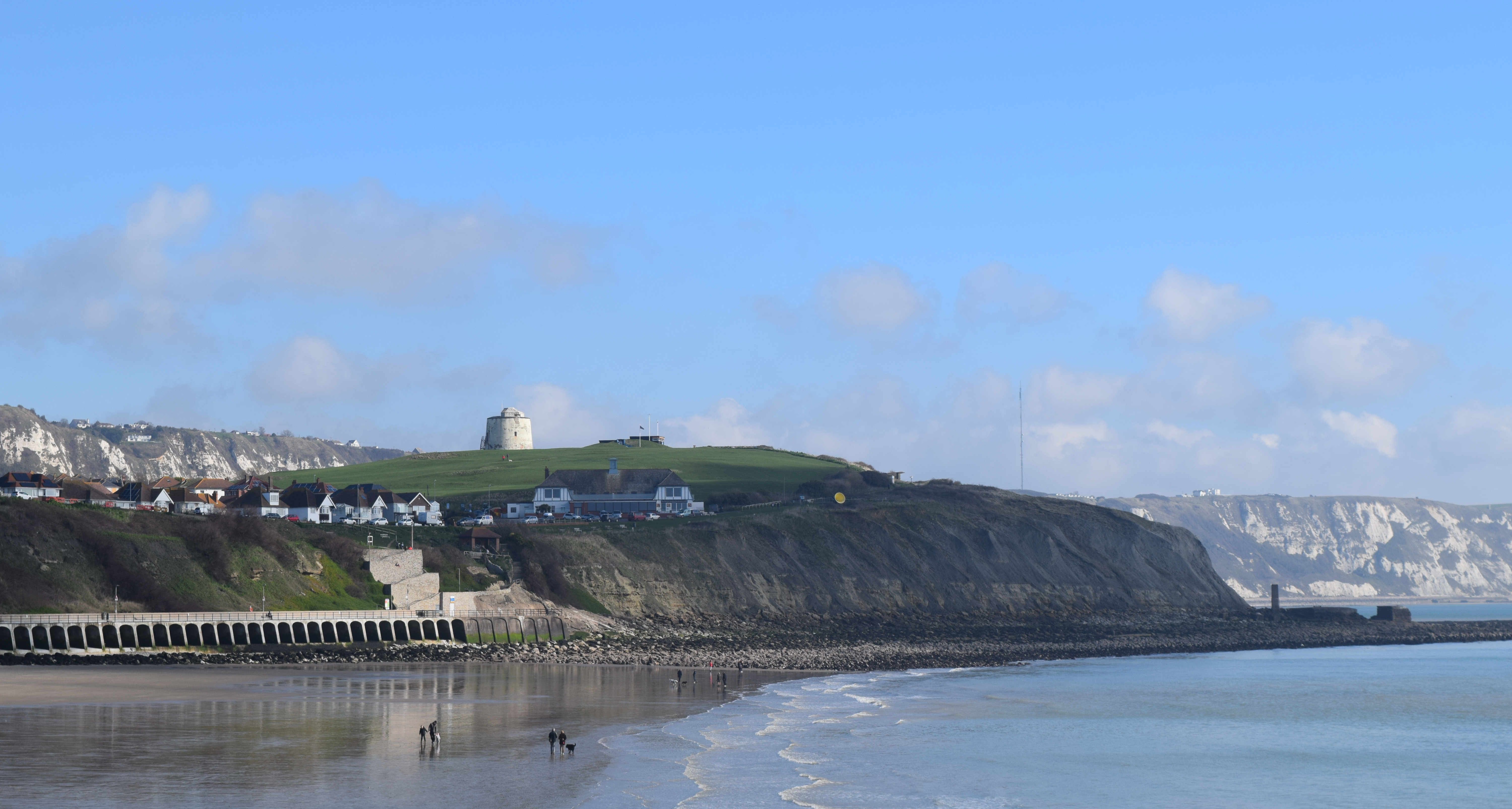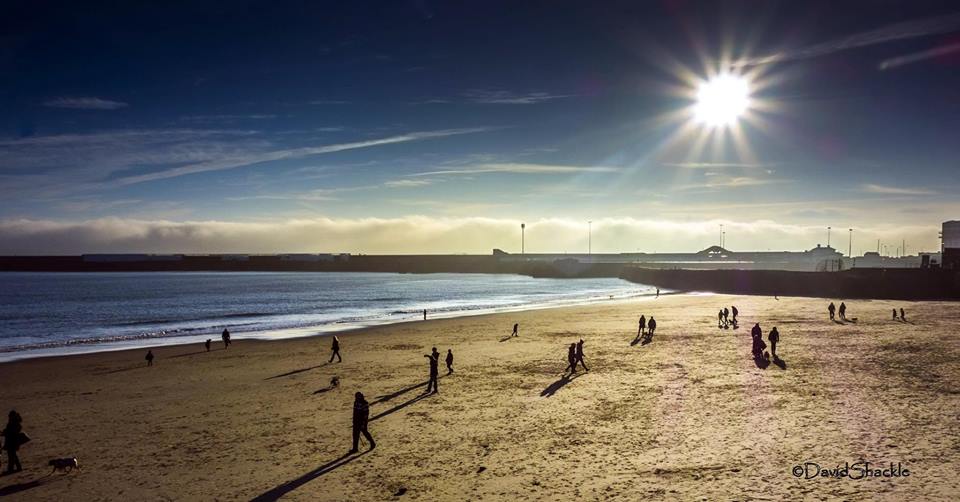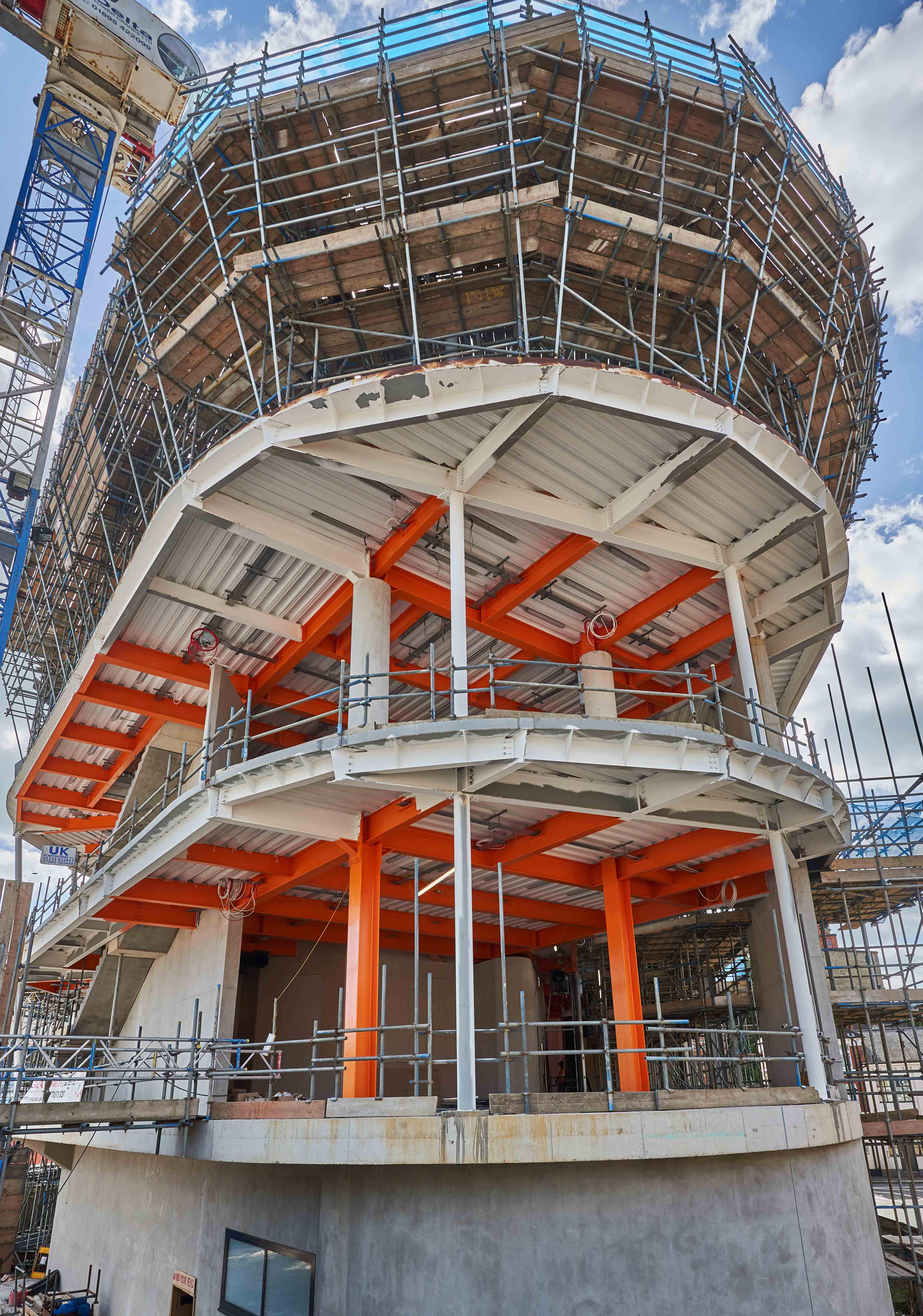 The world's first multi-storey skate park
There is also a new development happening, Folkestone is getting a world first multi-storey skatepark in the centre of town. The F51 team said "we are bringing a skatepark to the centre of town, creating a space that allows for social interaction as well as interaction between different sports and there will definitely be a strong sculptural element to the exterior views of the park." The building will also house a boxing gym, three skate floors, a climbing wall and bouldering room. Follow @Folkestone51 on Facebook, Twitter and Instagram for its launch.
This steadfast attitude and ability to rejuvenate is what continues to make Folkestone unique. Other seaside towns have taken 'Down From Londons' (DFLs) and given them second homes to play with at the weekends, yet Folkestone seems to keep residents here all week.
Connected to london and the continent
You might come down thinking you'll keep commuting to London and then within a year or so you will find yourself feeding off the creative nature of the town and transferring to a 'working from home' person; someone who might find a new lease of business life becoming a silversmith in one of the town's workshops or developing a mobile business that allows you to spend more and more time here.
It's infectious. It sucks you in. You come for a day wandering along the newly renovated Harbour Arm, supping your cool beer in the almost Mediterranean atmosphere, munching on your authentic Greek gyro, and then find yourself moving here for a life-time and becoming an ardent supporter of the potential this town has and establishing itself as a major player in seaside town regeneration.