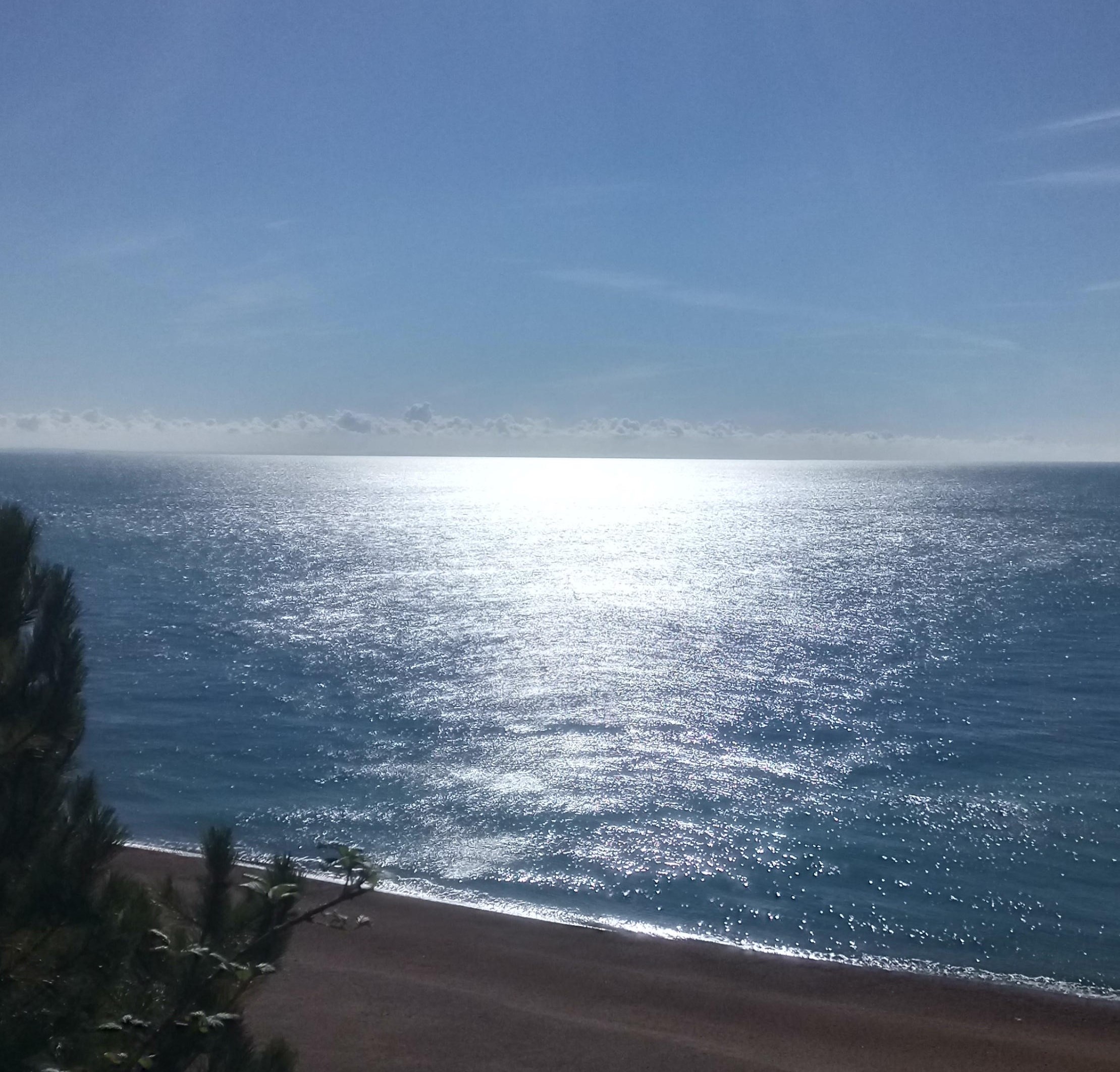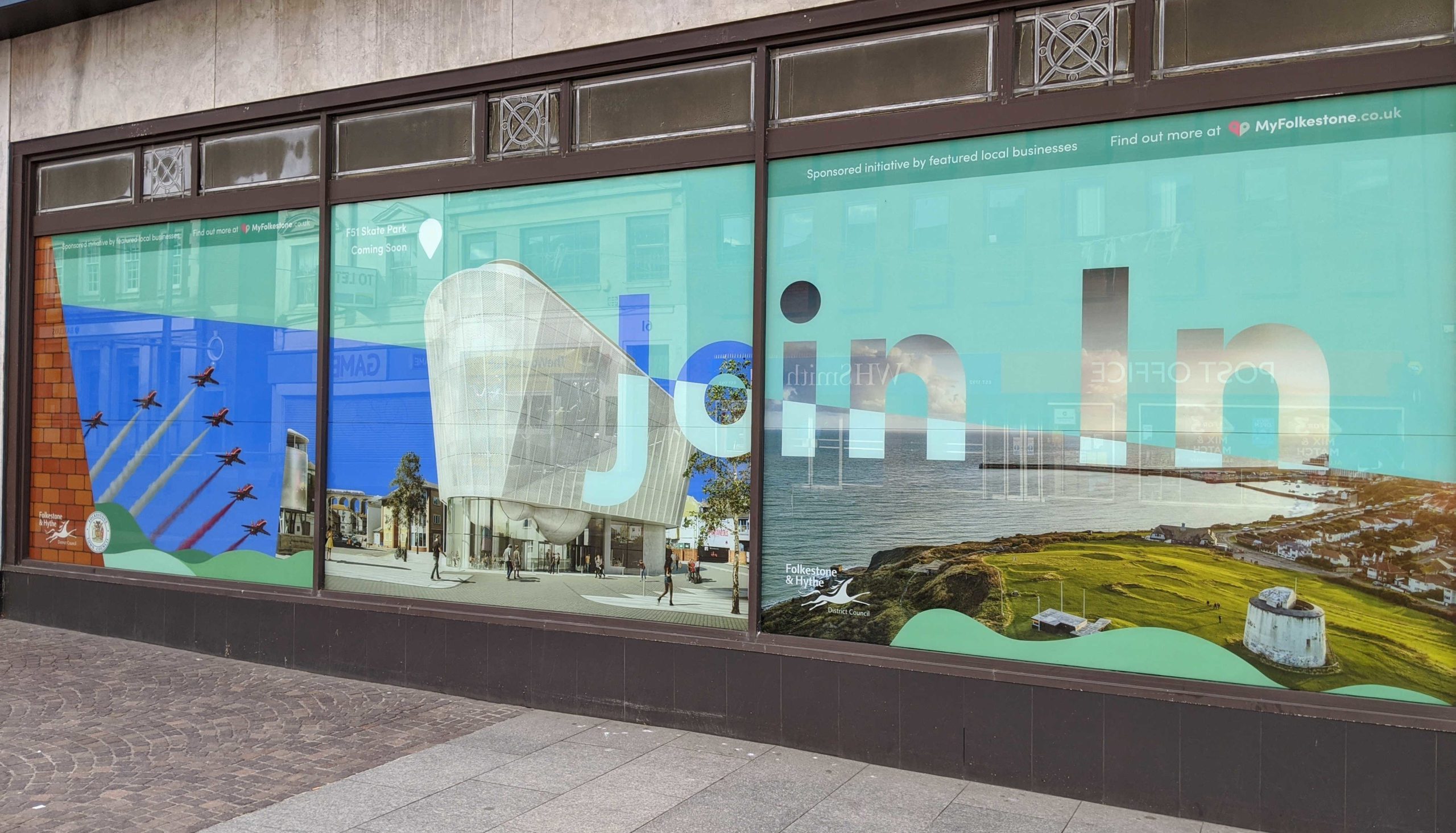 MyFolkestone – My home
MyFolkestone is a new venture in town.  It's an initiative to connect residents and visitors to events and business in Folkestone.  The team has helped local businesses, Folkestone and Hythe District Council and Folkestone Works exhibit a great visual in town that celebrates places to visit and support.  Folkelife spoke to Alex Ridings, the CEO of My Place, the company behind MyFolkestone.
"It's a place network, a way of bridging the gaps between clicks and bricks."  Says Alex over a cup of coffee.  "We're trying to help solve the issue of connectivity between people and the high street.  Our philosophy is about helping businesses coalesce together and join in.  So our motto is Explore, Discover and Join in.  And we use marketing posts to engage people in finding out what there is to discover in their town.  The Join In bit is the important bit.  It's about getting people to break down barriers and work together.  Marketing is something an individual company can do well, but a place can struggle to do.  But if people work together, they can build a brand that is Folkestone."
Myfolkestone
The company started out with MyCanterbury 5 years ago, and that was about promoting deals from local businesses with local residents.  Why choose Folkestone?  Well, Alex says that Folkestone chose him, really.
"Folkestone has the right ingredients of energy, culture, creative and active, and also cuisine – food!  These connective mixes make the place quite unique.   I grew up in this area and remember coming to Folkestone for days out.  I've seen the change, but the high street needs to come along with that change too.  We aim to be the bridge that connects the customer to the high street.  We can find out what they want, and communicate to businesses so that the high street can have a chance at succeeding."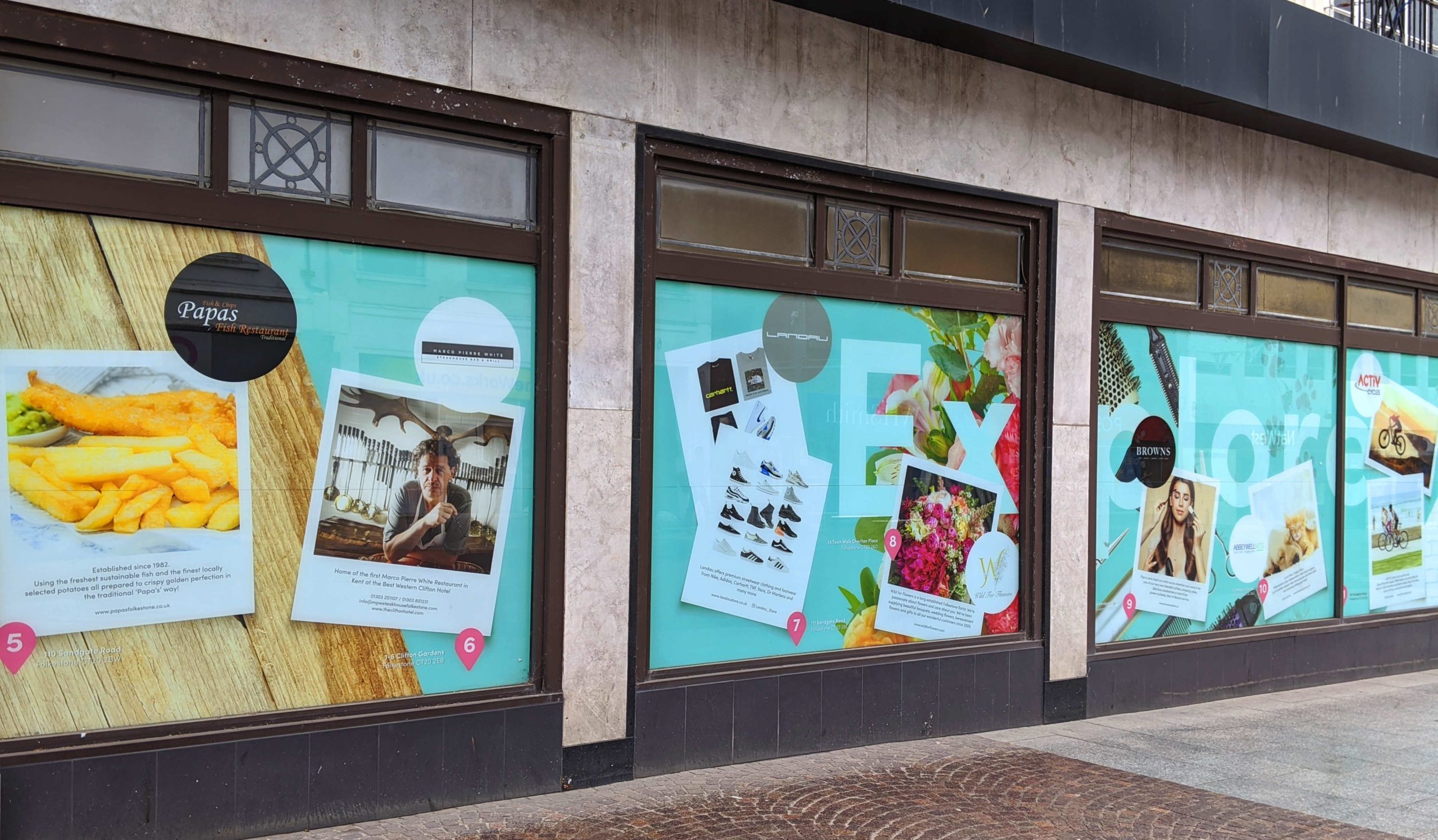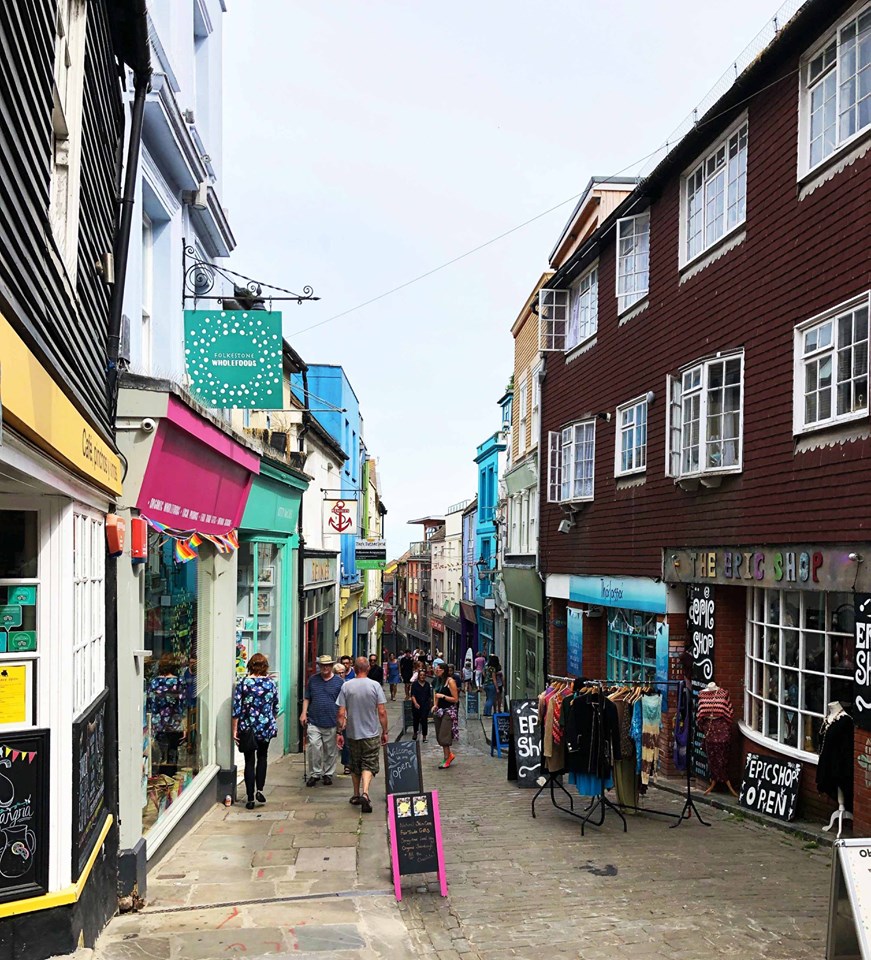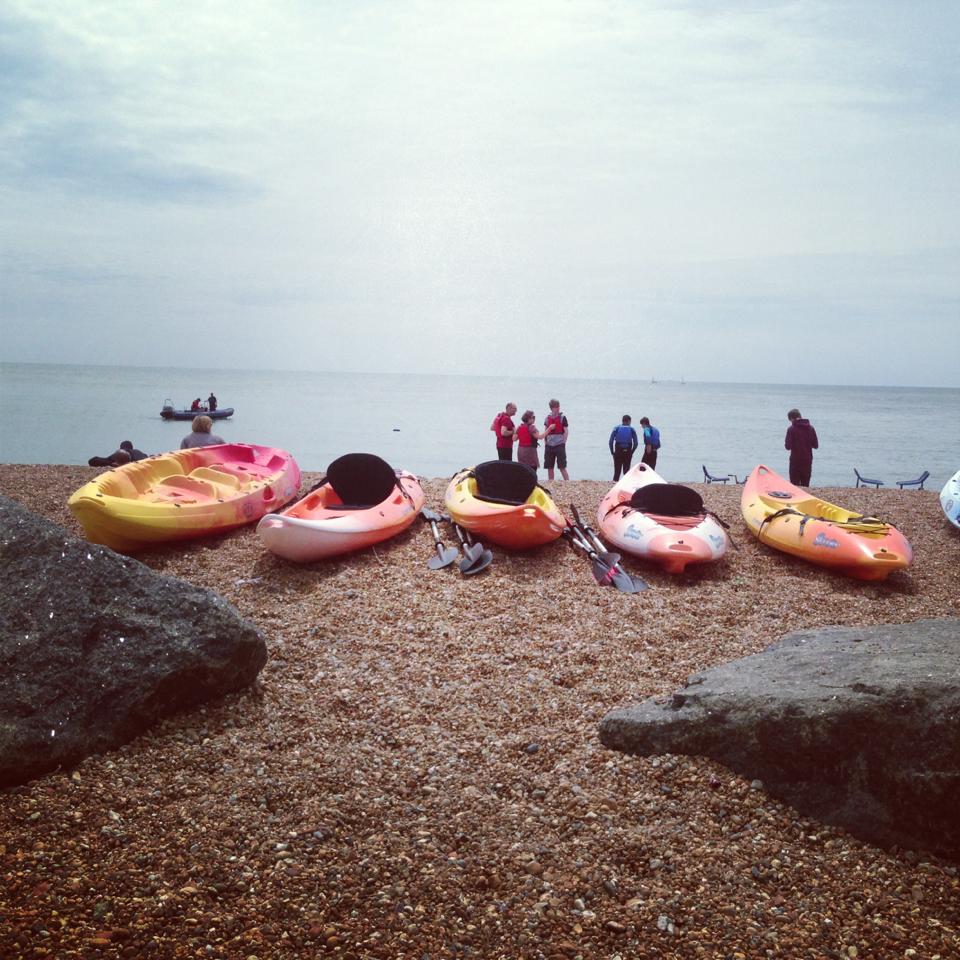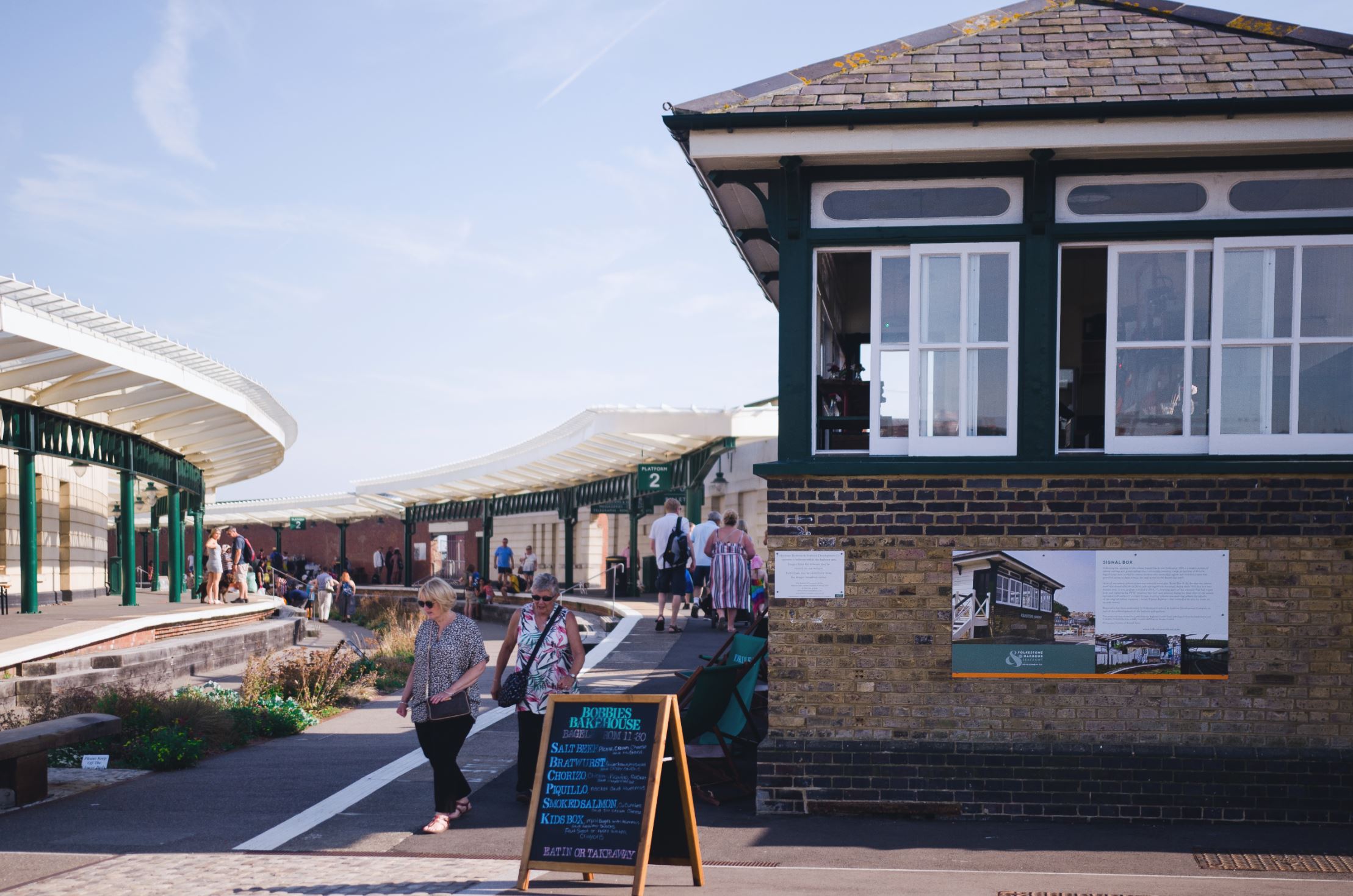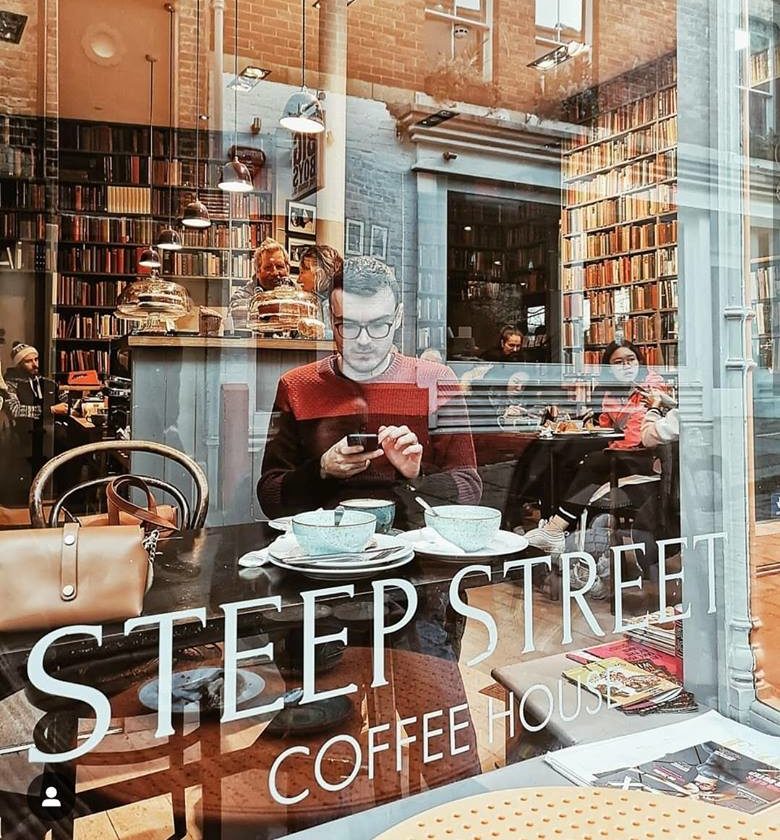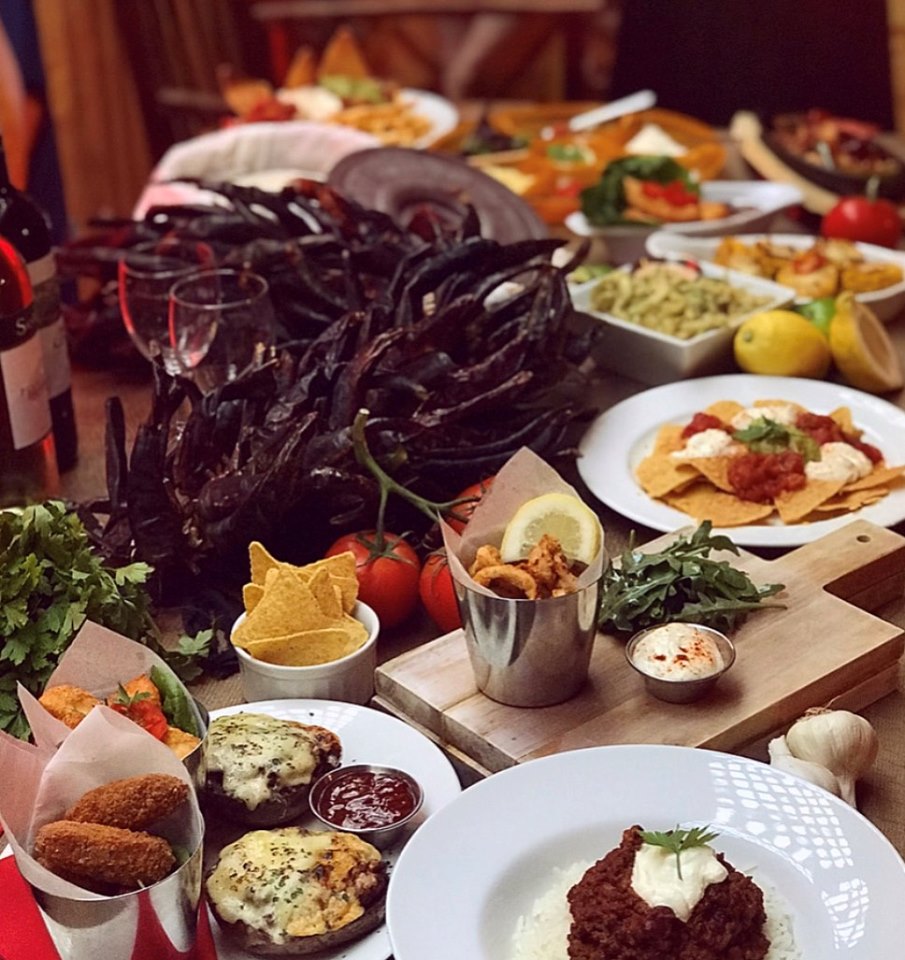 driven by technology
"Our experience in Canterbury showed us that not everyone has a smart mobile phone.  We developed into a 'place' platform, rather than just a digital one.  In MyFolkestone we offer maps, and loyalty cards made from biodegradable plastic.  If you buy one of these cards, you can get discounts in local shops, and good part of the revenue from the sales go to the Folkestone Town Team.  They'll use the money to support high street businesses and development events."
Although there are paper options, and the card system, the technology behind MyFolkestone is fascinating.  Alex has a link with Microsoft, thanks to the MyCanterbury initiative, and now they're building a platform that will transform their marketing.
personalising your town
"The idea is personalisation. MyFolkestone is going to be different to Your Folkestone.  I might be looking to discover what's going on, what I can bring my family to etc.  But if you're more local, you're looking to utilize and access things or find out more information about things. For instance, you could be wanting to find out more about your community groups, or events going on locally.  To meet this need and add greater relevance to our platform, we are working towards integrating machine learning and AI, meaning the platform can be personalised, filtered and will pro-actively suggest things that you might like to buy or try, or topics you may want to  be kept informed about.  Data collected could take into account factors such as where you work, where you park your car etc.  It will even be able to suggest new places to get your coffee in the morning!"  
"A few years ago we worked on early ideas of this with Microsoft and we have taken this forward, and are now developing a local suggestion engine to power our platform.  It should even be able to adapt on the fly for instance the weather, such as if it's raining, and where to escape to or find an umbrella for example.  Using similar algorithms to other software, it will suggest new places for you to explore.  You might be able to access new events that you wouldn't have known about or thought of trying before.   We're helping to build new audiences for the events happening in Folkestone, making it MyFolkestone!"
Connect with MyFolkestone.co.uk, join in their network – it's free!
Steep Street Image Credit: Madaline Negrila