Tony's Fabulous Folkestone – Come and Explore!
Tony Quarrington moved to Folkestone in 2016 and shortly after started up a series of walking tours around the town.  His love for the place stemmed from school holidays spent here in the 1960s; playing on Sunny Sands, enjoying the Rotunda and having 'proper seaside holidays'!  So everyone can have the chance to enjoy what our town has to offer, Tony continues to promote Folkestone through tours and writing about its history.
"My parents wanted to move here, but didn't get the chance. So when my wife and I were in a position to move we started to explore our seaside options.  We went to Margate, Broadstairs and Whistable to have a look.  But it was whilst sitting on a bench on the East Cliff, looking out over The Warren and the sea that I asked my wife "Which of these towns do you want to live in?"  and of course, what else could you say but "Folkestone!".
The walking tours start in different places around the town.  You'll discover The Grand on The Leas, and other times Tony starts in the Creative Quarter, along The Old High Street.
"Folkestone has so much to offer.  We moved from Gillingham in Kent where we had one American diner, not much choice for a night out!  Here, in 2016, there was a different restaurant – of good quality too – every night for a fortnight!  Now there's even more choice."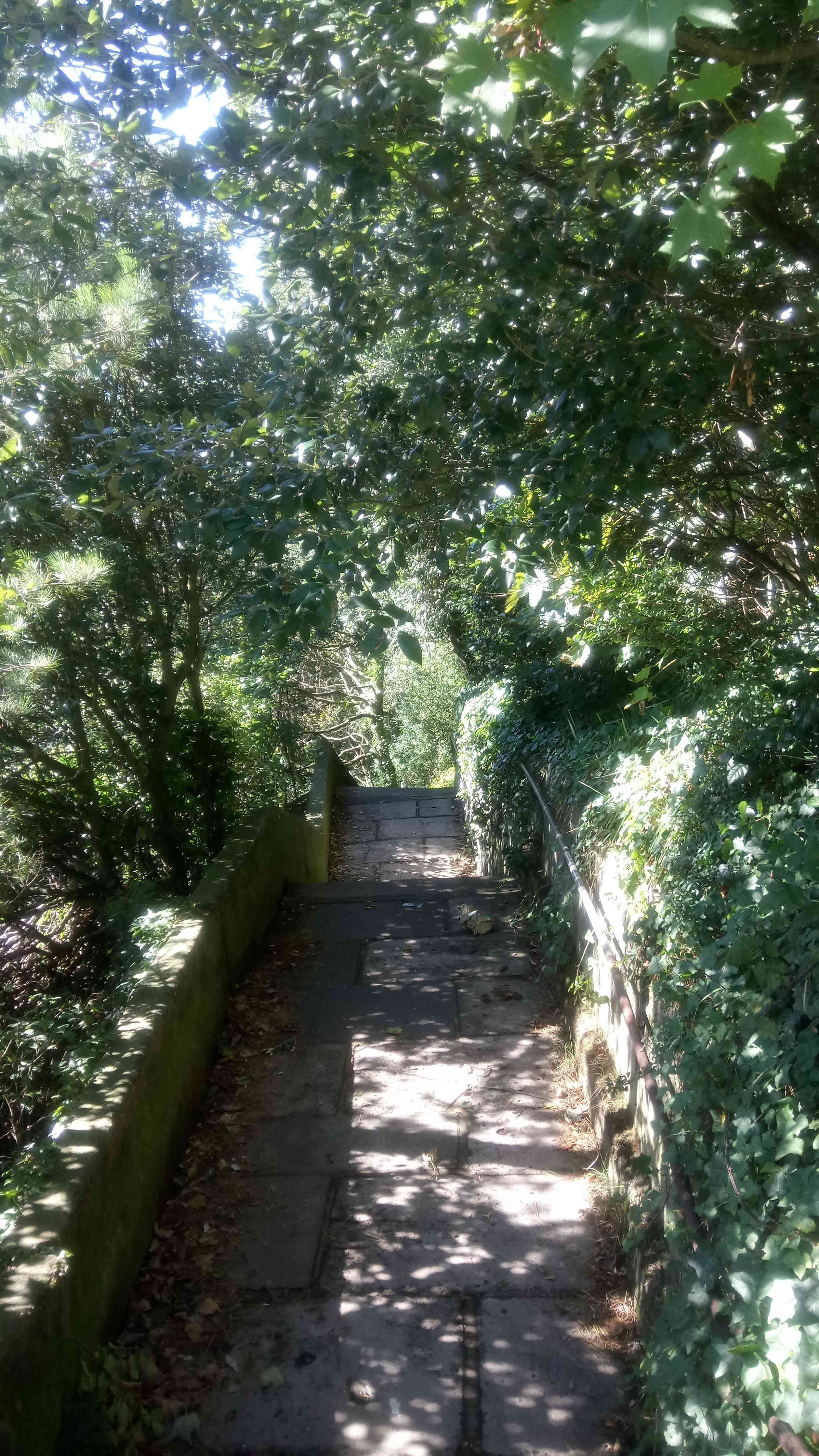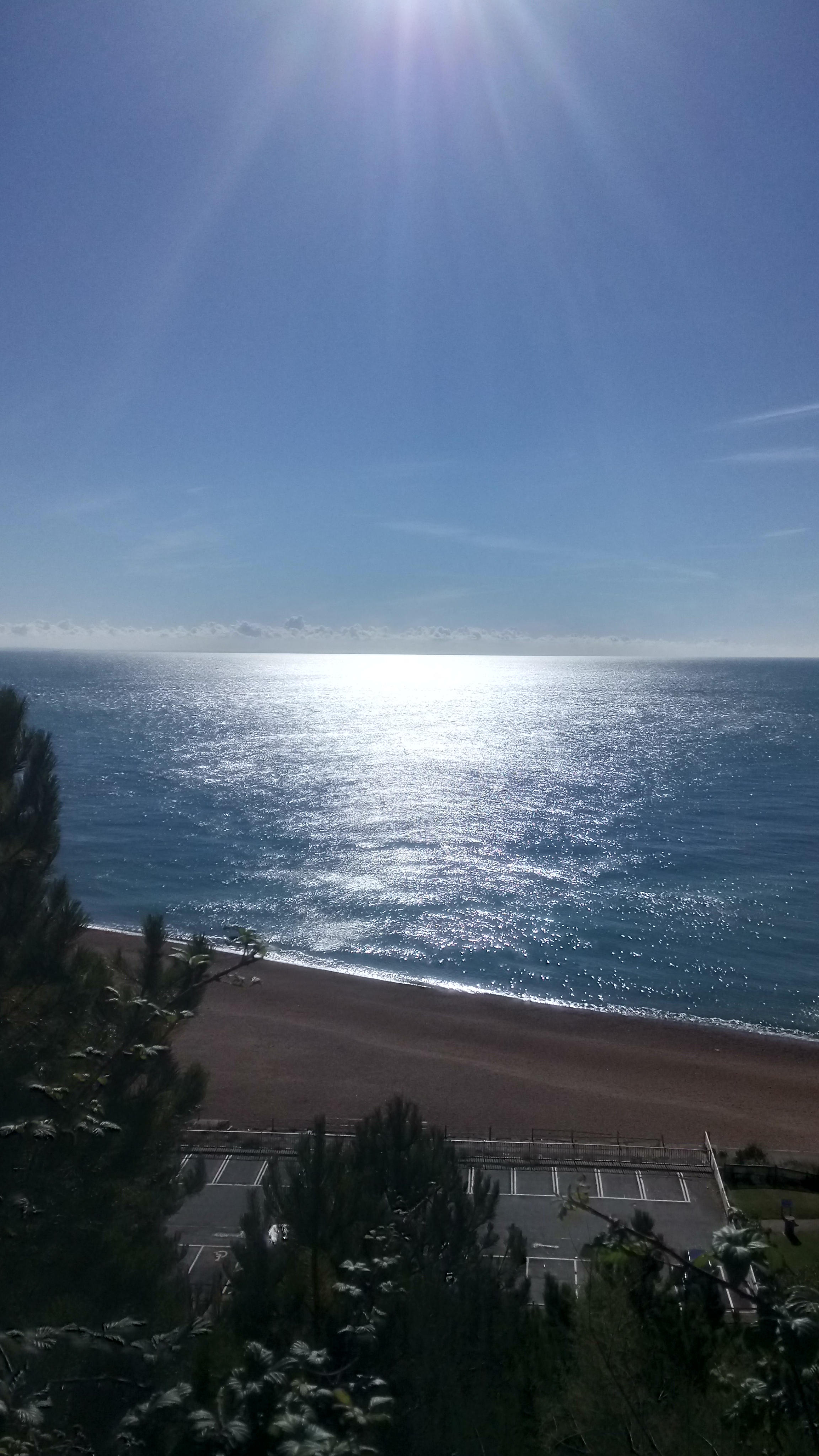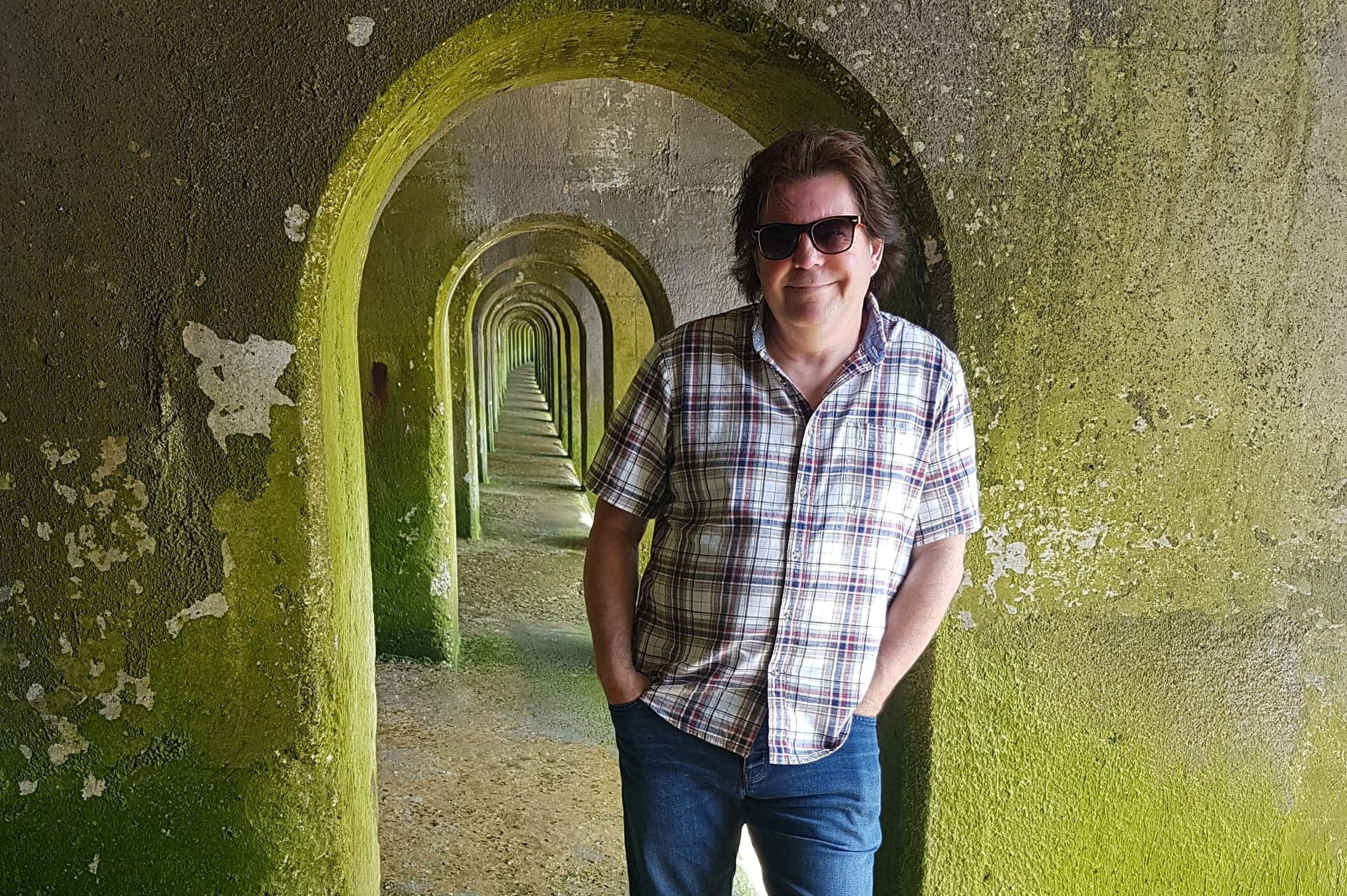 Tony's Foodie Folkestone
When Tony's not walking, he can be found in various food establishments around the town. "You will most probably find me in Steep Street of a morning; I can get a coffee and set up my laptop and work for most of the day.  Later on, I can have a glass of wine and maybe change my seat to a table next door at Marley's for a spot of dinner." 
"I'm a creative writer; I write poetry, that's what I've always been able to do. I would love to be able to draw something more than stick men, but, well, I suppose I could get a book about it and learn how to!  I'm more successful with my poetry though.  One of my favourite places is Poets' Corner and the events Folkestone regularly has on to support local creatives sharing their work."
Folkestone on social media
"I offer the tours for anyone wanting to explore the town at a leisurely pace.  They're not really defined as you find that once you get talking people ask to see different things around the town.  The Folkestone Triennials have left over 76 permanent artworks around the town, dotted from the west end, over to the East Cliff. 
"Some people are interested in the best places to eat, and I've visited a fair few of these so can usually find something they'd like to try!  The walks take a couple of hours, but one memorable one lasted all day!  You could put some of that down to the inconvenient downpours that forced us to try a few pubs and coffee shops!  But also, there's so much to see, and even on that tour we didn't cover everything!
"I share a lot on social media and that's where you can find my tours advertised. I love this place, and sharing good news and positive stories about the town is what I enjoy doing."
Tony is contemplating writing a history of Folkestone, but finding the time, and defining the period in history is proving challenging.  Maybe that's something he'll keep for the winter months, keeping warm in a coffee shop somewhere…