Academy FM FOlkestone – National Careers Project
Academy FM Folkestone is the community radio station for our town.  It's also, crucially, an education charity.  The aim is to work with local people, young and old, and build communication skills.  The beauty of radio means that you can theme your projects around anything!  Everyone loves to talk!  Academy FM has been connecting young people with employment since 2013.  They've won awards for their innovation and creativity in doing so.  Folkelife went to find out more.
careers advice in primary schools
The Careers Enterprise Company funded a Primary School Careers project for Academy FM.  They have found that the earlier children start talking about jobs and skills needed for work, the easier it is to relate their learning to employment.  Academy FM's careers project worked with 6 local primary schools, with children aged 7-11 years old.  The children learned how to interview professionals using portable recording equipment.  They also planned their questions, thinking about what it's like to do that job.  One of the most common questions asked is if people have to work on their birthdays!  They've learned it's common for the birthday person to bring in cake for everyone else. "That's not right!" said one child.
Visiting the Workplace
The children also visited local big employers and the workplace as part of the project.  They've been to Dungeness Power Station to explore engineering.  Dave Sharp, Station Manager of Academy FM Folkestone said "The organisations we've worked with have given the children an amazing insight into the world of work.  Eurotunnel even let the children sit in the driver's seat of the train simulator!  That's not your usual school trip!  One of the children said afterwards that this was the best trip he'd been on."  Other students aimed the hose at Folkestone Fire Station's training tower.  Students at the Folkestone Academy have written a song and recorded it at Seaview Studios.
challenging Gender Stereotypes
"We see gender stereotyping at a young age, and this project hopes to challenge that."  Dave continues, "Actually, when you ask the children if men and women can do the same jobs, they all say 'yes, we're all equal'.  But when you start a conversation you do see different ideas.  Diane Dunn, a singer/songwriter came in, and when asked if she were doing her dream job, the answer was no!  She was told she couldn't be an astronaut because she was a girl. 
"More by accident than design, the children have interviewed a female engineer, a female train driver, and a male matron from the NHS."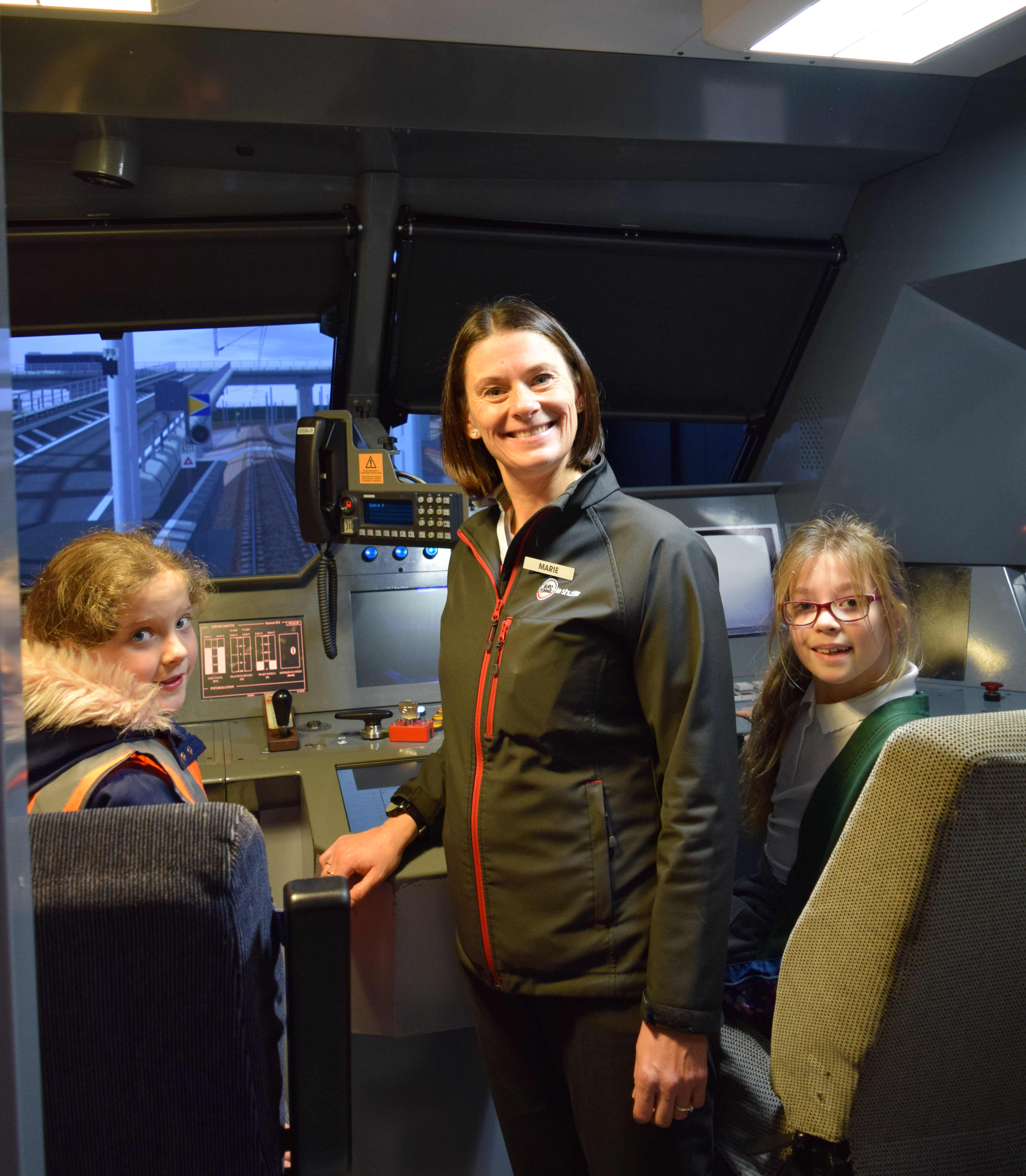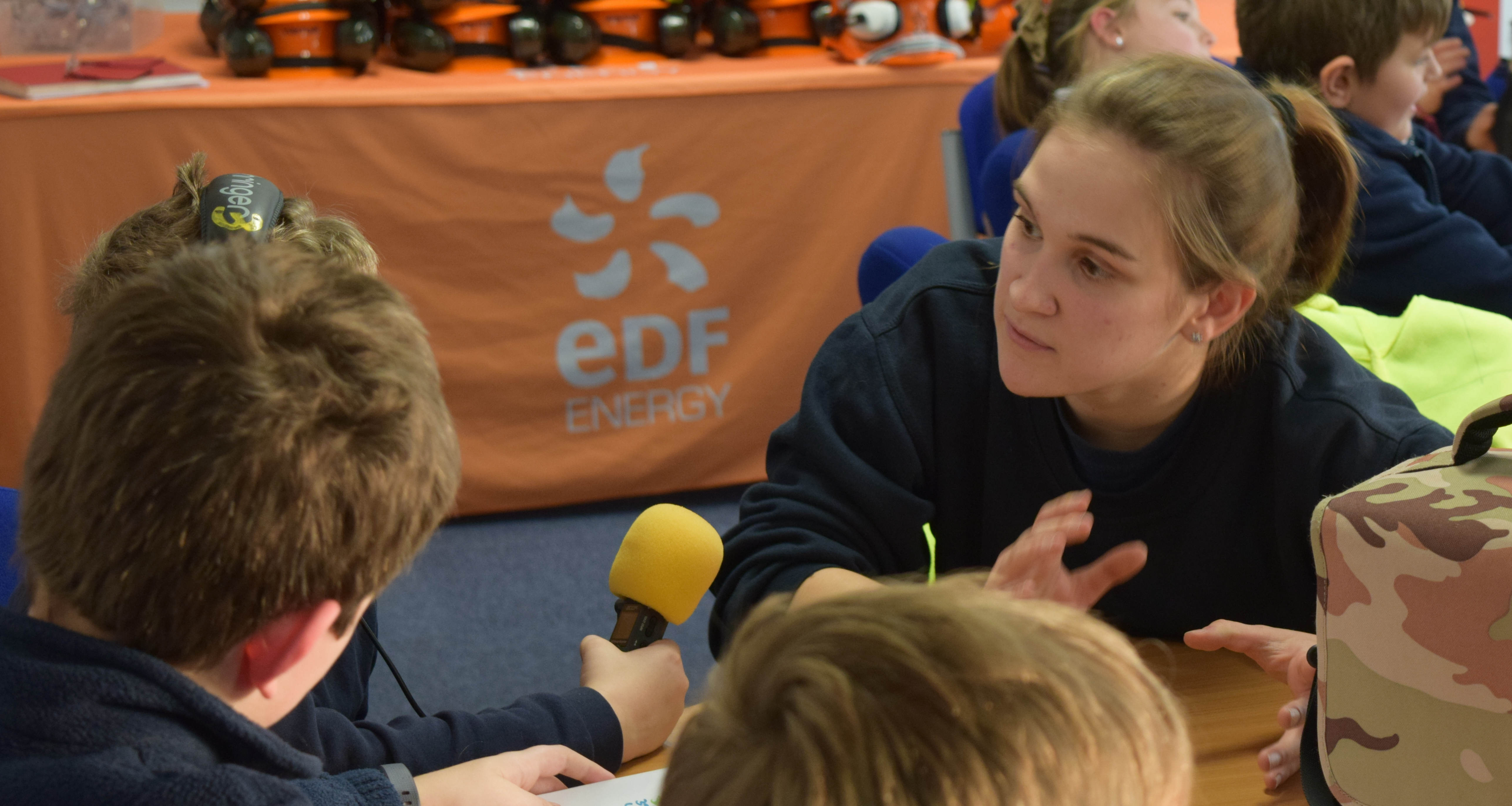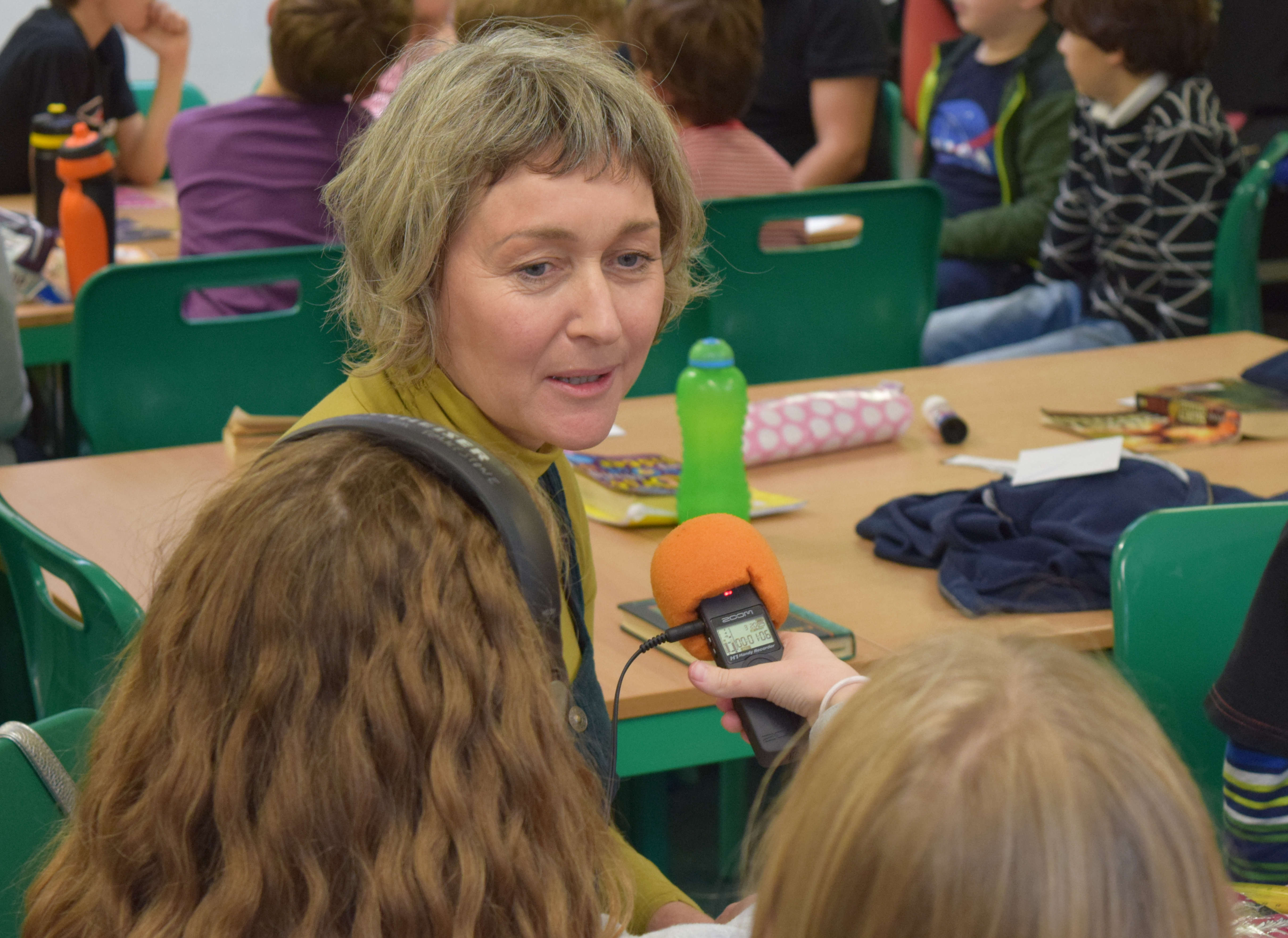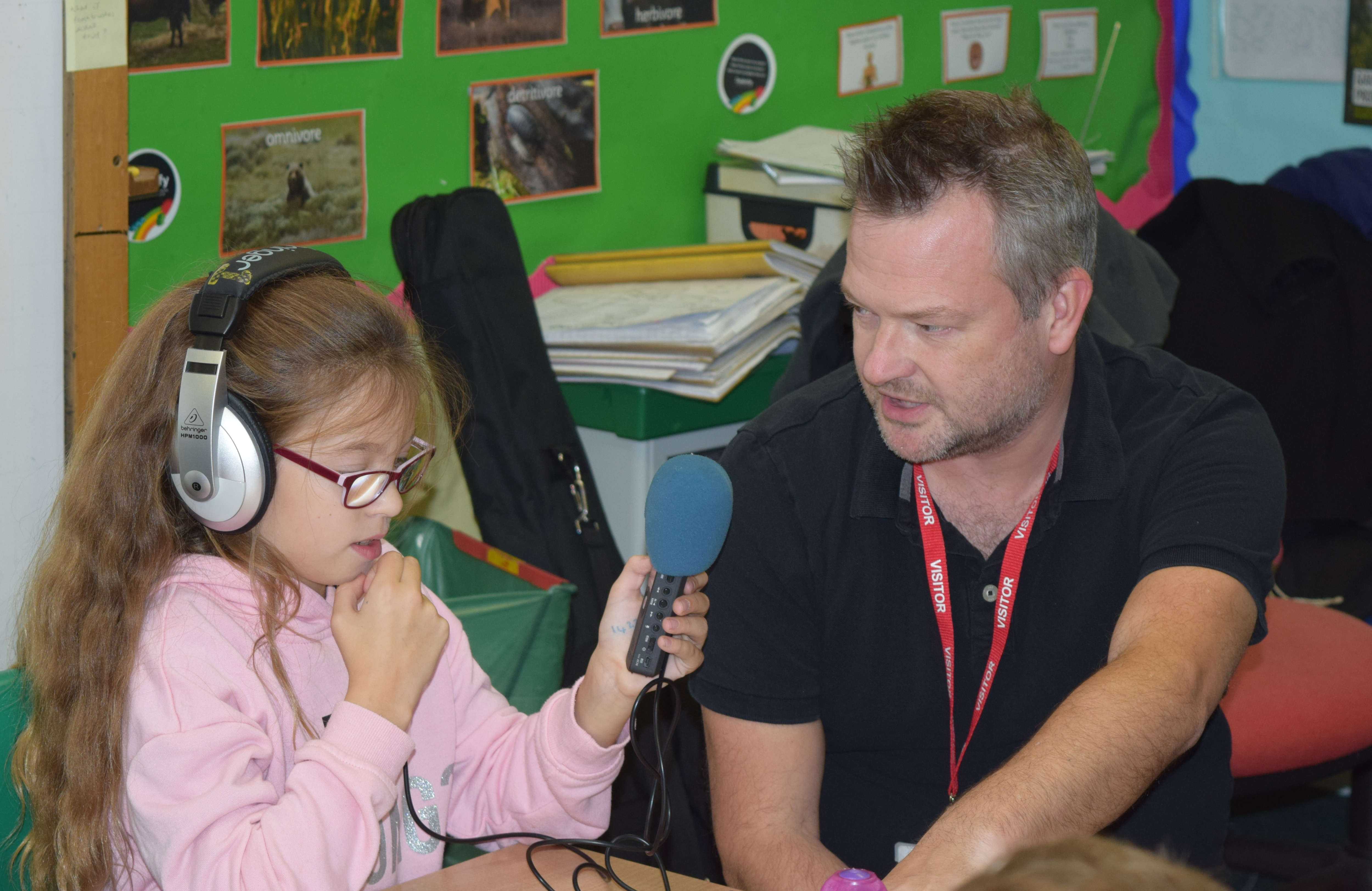 Meeting Professionals
As well as going out to the workplace, professionals visited the children in school.  The Shepway Sports Trust (SST) Ambassadors, YouTubers – the Knuckleball Twins came to be interviewed by students at Morehall Primary.  They learned about how to target your audience and make a vlog that would get millions of views.   Another SST Ambassador, Deryl Gillam Jones came to talk about his Team GB hockey career, but also his side-line in being a Purser for British Airways and his third career as a ceramic potter!
Author Zoe Gilbert talked about her love for writing. Wes from Docker Bakehouse and Brewery came to speak about how to become a baker and run your own business.
Parents getting involved
The project also asked for willing parents to be interviewed too.  Some were brave enough to enter the classroom and have really enjoyed the experience.  From police officers to TV directors, the children have probed and questioned them until the only thing left to ask is 'what's your favourite biscuit?'
National learning resource
The Academy FM Careers project worked with 6 local schools.  Folkestone Academy Primary, Morehall, Martello, Stowting, Sellindge and Elham.  It reached over 560 children. These schools range from small rural primaries, to larger suburban schools.
All of the interviews were broadcast on Academy FM Folkestone.  They will also be made into an online learning resource so that any teacher across the country can download and use in their careers learning.  Just wait, in 10 years time there will be hoards of young adults coming to Folkestone to work in our many and varied businesses!