One of the Oldest Water Lifts in the UK – The Leas Lift in Folkestone
Folkestone was one of Queen Victoria's favourite seaside towns.  The Leas Lift was built in 1885 and has carried over 50 million passengers up and down the cliff face.  James Walker Osborn is the Fundraiser for the Folkestone Leas Lift Company. The team are renovating one of the oldest water lifts in the country, so it can be used again.
Volunteers work to restore the lift
"In January 2018, the Folkestone Leas Lift Company CIC was formed.  The board of unpaid volunteers has a wealth of experience in accounting, engineering, construction and art. We want to have the Leas Lift back in service and returned to its Victorian Glory, with a long and sustainable future.
"A lot has been going on behind the scenes.  An engineering survey, commissioned using funds donated by The Folkestone Estate and The Roger De Haan Charitable Trust, has shown initial repair work that needs to be done to make sure it's compliant with legislation. It will cost around £750 000 to deliver the working lift with minimum repairs.
"The lift connects The Leas to the Folkestone beach, with the bottom entrance near the Lower Leas Coastal Park. Folkestone Harbour and Seafront Development Company recently announced that the Leas Lift will benefit from funding from Section 106 of the development.  This is subject to phase 1 of the seafront development being built. We're really excited that the architects, ACME, have kindly donated their time and expertise to present an illustration of the potential of the site."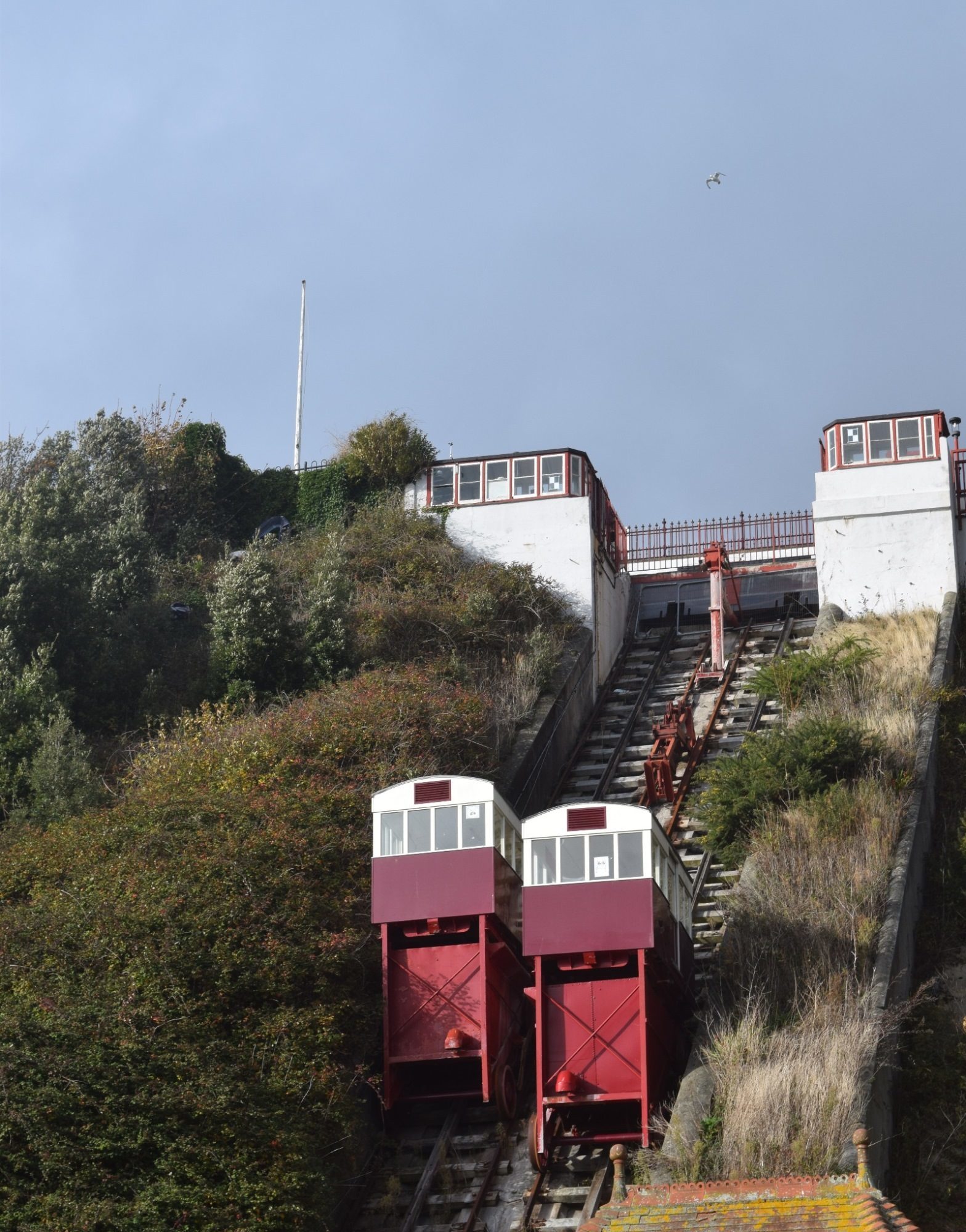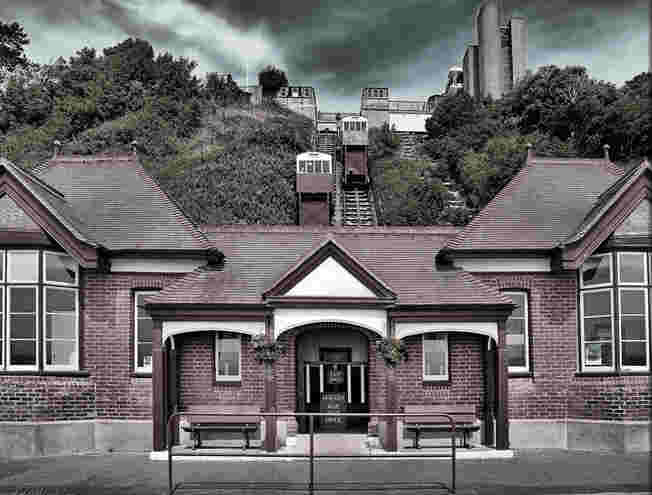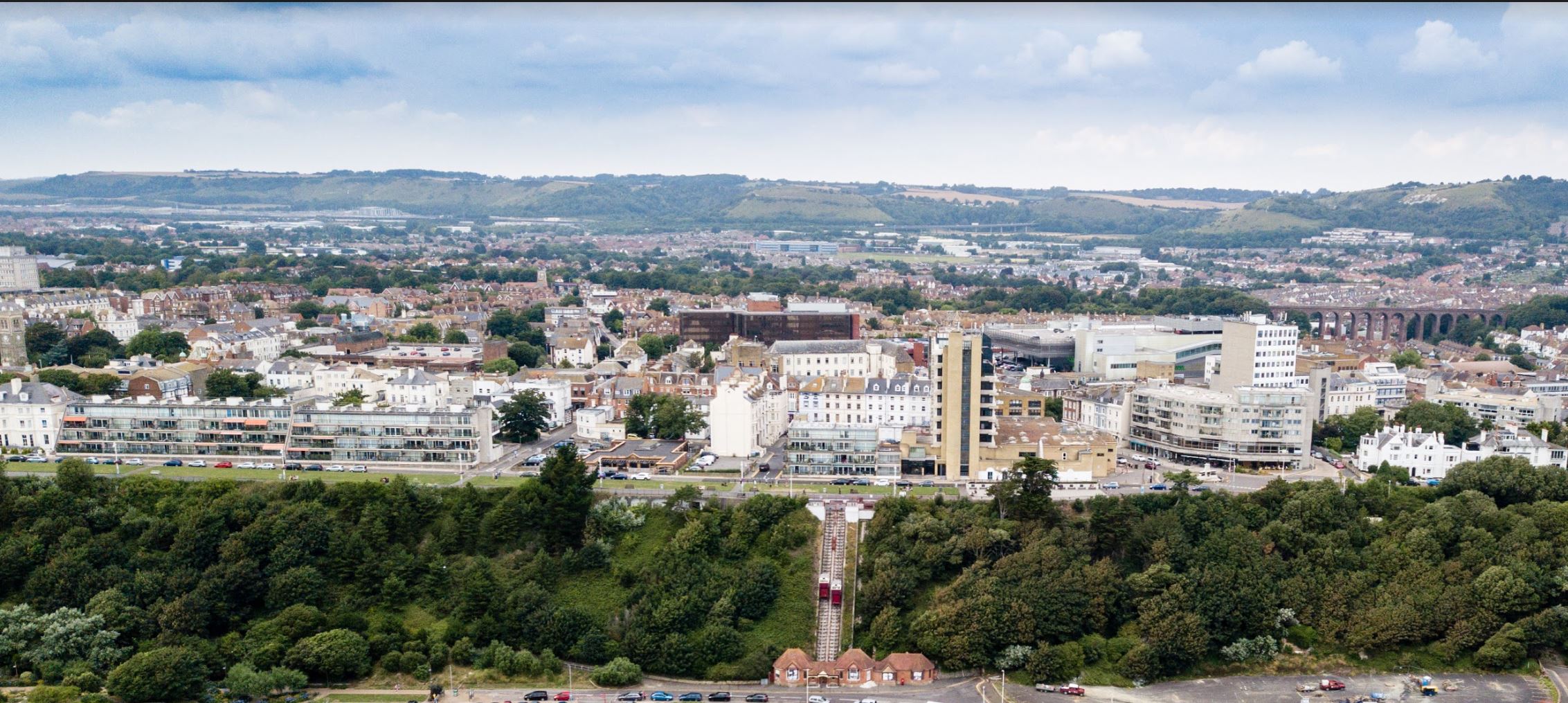 Support comes from the Folkestone community
"Renovations are needed to make the Leas Lift a sustainable mode of transport for visitors and residents alike. We've also been lucky to work with Rapid Consulting, an engineering company who are specialists in Heritage  Lift restoration. 
"With support from the Folkestone Seafront Development Company, Rapid Consulting and ACME, we are also in talks with Folkestone and Hythe District Council to help find financial backing from charitable groups such as Heritage Lottery and the Coastal Communities Fund.  We have submitted a proposal to the Heritage Lottery Fund and are awaiting news on this front.
"There is a lot of work to be done and you will be able to see our plans for the future of the lift very soon.  You will also be able to follow the engineering works happening on the site to know that we are working towards the lift being open in due course."
sustainable for the future
Cathy Beare, Chair of the Folkestone Leas Lift CIC adds, "Our biggest challenge is to make sure the site is financially sustainable for future. We want to expand the footprint of our site so we have increased financial security and access for all."
"We need to raise funds and we need the continuing support of the community.  There are many people to thank already, including Jenners, and Rift Accounting.  If you have fundraising ideas and donations please contact us. Also, spread the word!  Share what we are doing with everyone you can; with your help & ideas the Leas Lift will run again!"
Photo credit to James @vidi_air