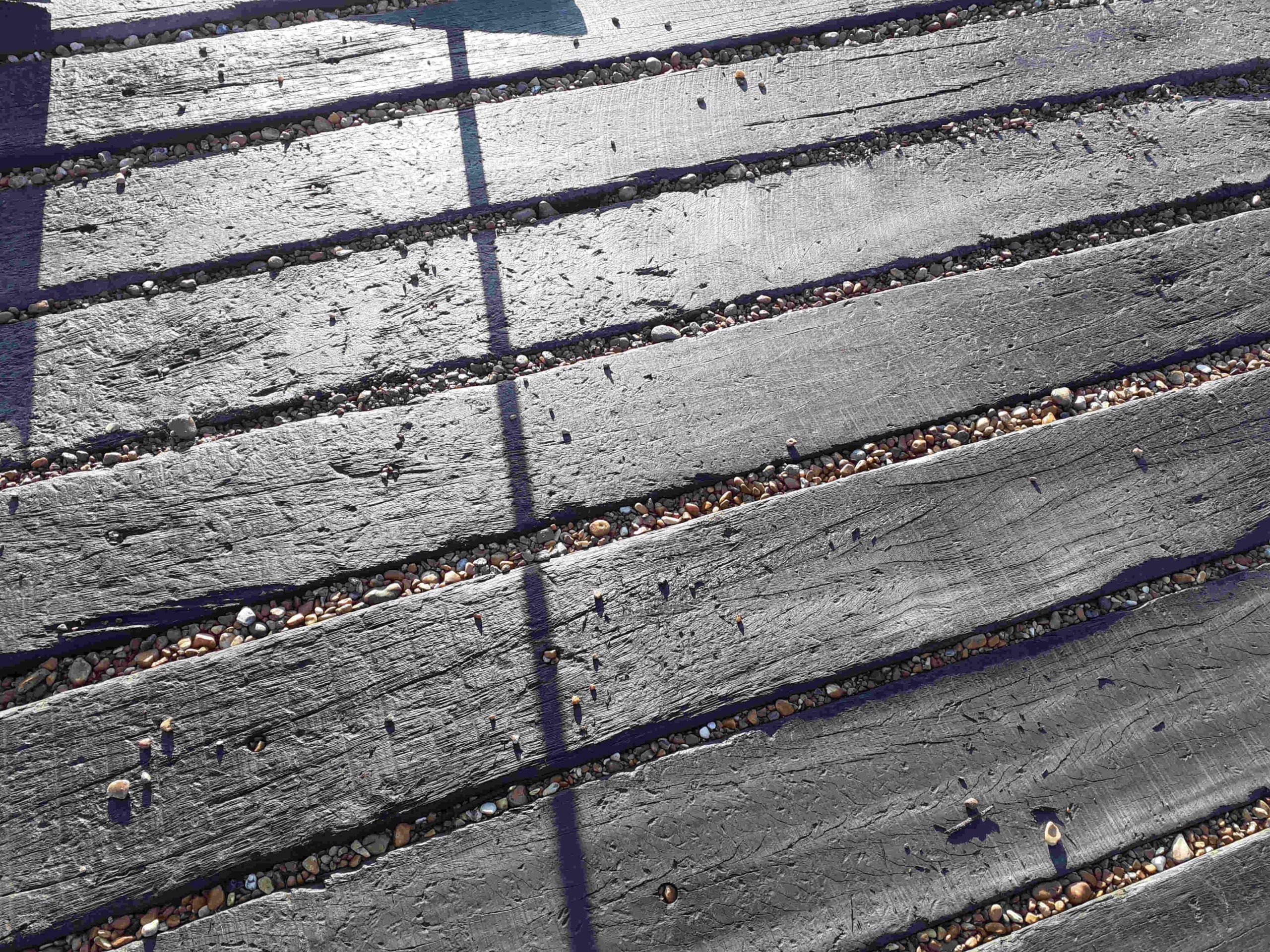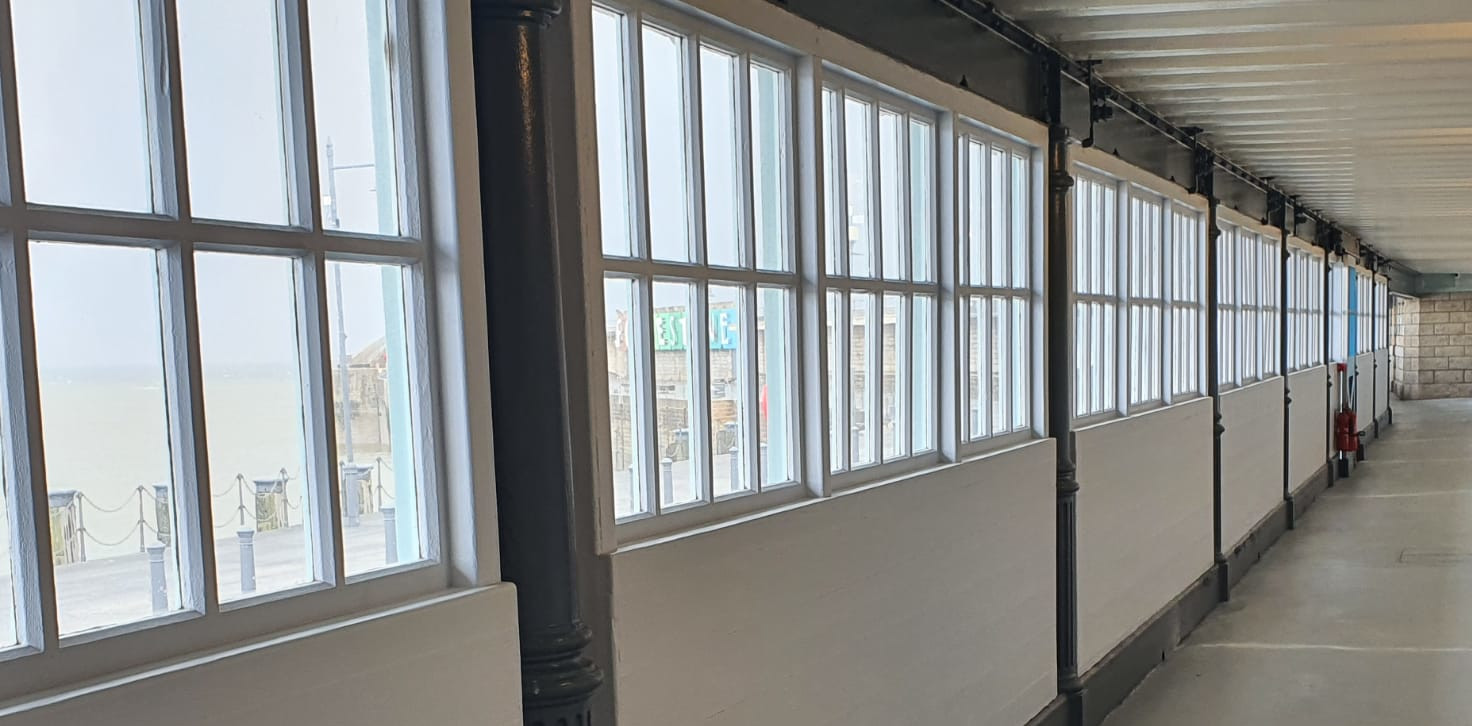 Spring Cleaning – Harbour Arm and Viaduct
The Harbour Arm and Viaduct have benefited from a spring clean during Lockdown. A decision was made to close sections of the site when it became clear that the Harbour Arm was being visited by increasing numbers during the fine weather that was experienced in April.  The Arm is now open for promenading from 8.30am to 5.30pm, with food vendors open and a one-way system in place.  The Harbour Arm website has their full guidelines to having a safe visit.  The maintenance team has spent this time doing a wide range of essential work, always observing strict rules relating to distancing in the workplace.
Some areas have not fared well without human activity; the seagulls have made their mark!  However, the planting carried out by the landscape team in the Viaduct and Station has responded really well and is thriving in the absence of pedestrian traffic. Hopefully, this will encourage visitors to tread even more carefully as footpaths and walkways are opened in due course.
Harbour Arm public wifi
Folkestone Harbour and Seafront Development Company has installed a new Wi-Fi system that will be up and running soon. When the Harbour Arm is open to the public after Lockdown, visitors will be able to register to have free access to the Wi-Fi.
The maintenance team has also been busy repainting, repairing and installing more toilets in and around the Arm and Station.  The corridor and benches have also been refurbished, and the floors have been sanded and cleaned.  These jobs are difficult to achieve in poor weather or when the Harbour Arm is very busy.
ANPR CAR PARKING ONLINE PAYMENTS
There has also been time to make alterations to the car parking system. The car park is now fitted with Automatic Number Plate Recognition cameras.  The online payment option allows drivers to park without the need for cash or even cards, making payments easier and safer.  Register your car on their website – www.folkestoneparking.co.uk
Harbour Arm is open for promenading
The Harbour Arm is an intrinsic part of the project to comprehensively redevelop the Harbour and Seafront area.  Wider work is set to continue as contractors are able to implement safe working practices. The Harbour Arm is now open from 8.30am to 5.30pm for promenading, and a one-way route has been introduced from the viaduct, through the railway station, along with a 'keep left' on the Arm itself.  There are some businesses open and operating under strict take-away guidelines.  Visitors are asked to #BuyAsYouLeave, to discourage gatherings and keeping visitors as safe as possible.  If visitors can purchase food as they are about to leave the Harbour Arm, and disperse as soon as they receive their order that will help ensure the Arm can stay open for all to enjoy during this period.