Building F51 – A world First in Construction 
F51 is the world's first multi-storey skate park.  Building F51 has been a mammoth construction project and lead by Nigel Griffiths, the Site Manager for Jenner.  When he saw the plans, he knew he wanted to work on the project.  His expertise in moulded concrete meant he was the perfect person for the job.  Folkelife spoke to Nigel about the challenges a project such as this has given him.
"To be honest, every site manager in Jenner wanted this job.  It's one of those jobs that you're never going to get the opportunity to build again.  It's never been done before, and that's what's really exciting about it.  I love concrete – I've worked in concrete a lot and I saw the suspended concrete bowls in the plans and thought 'I want to build that'."  
Suspended concrete bowls
"There are a lot of 'world firsts' to this job though.  The suspended concrete bowls have never been done before, the façades have never been done before… it's an incredibly challenging project.  You have to find people who are capable of doing the job too.  We're all looking at the plans and working out how to build F51 and we might work out one part, only to be faced with two more problems to solve!"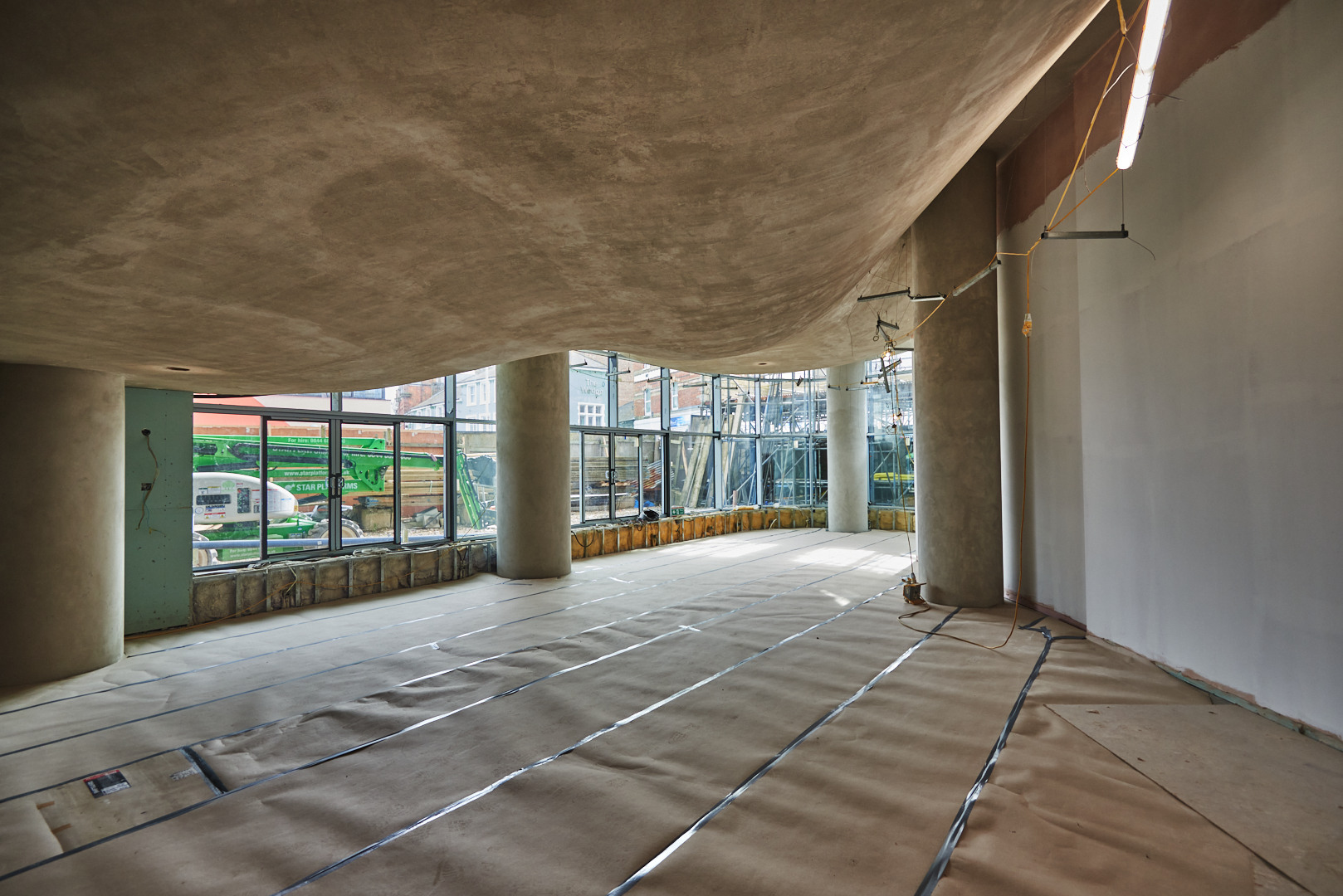 giant polystyrene jigsaw
"We knew the suspended concrete bowls on the first floor were going to be hard.  A lot of work went into planning how to construct these.  We had a 3D model built, and then sent that to a company called Cordek.  They made us giant polystyrene moulds to use which we put in place like a jigsaw.  We supported them and put the reinforcements in place, cut and bent to shape, and then sprayed with concrete.  Looking back, it was a quite straight forward thing to do." 
---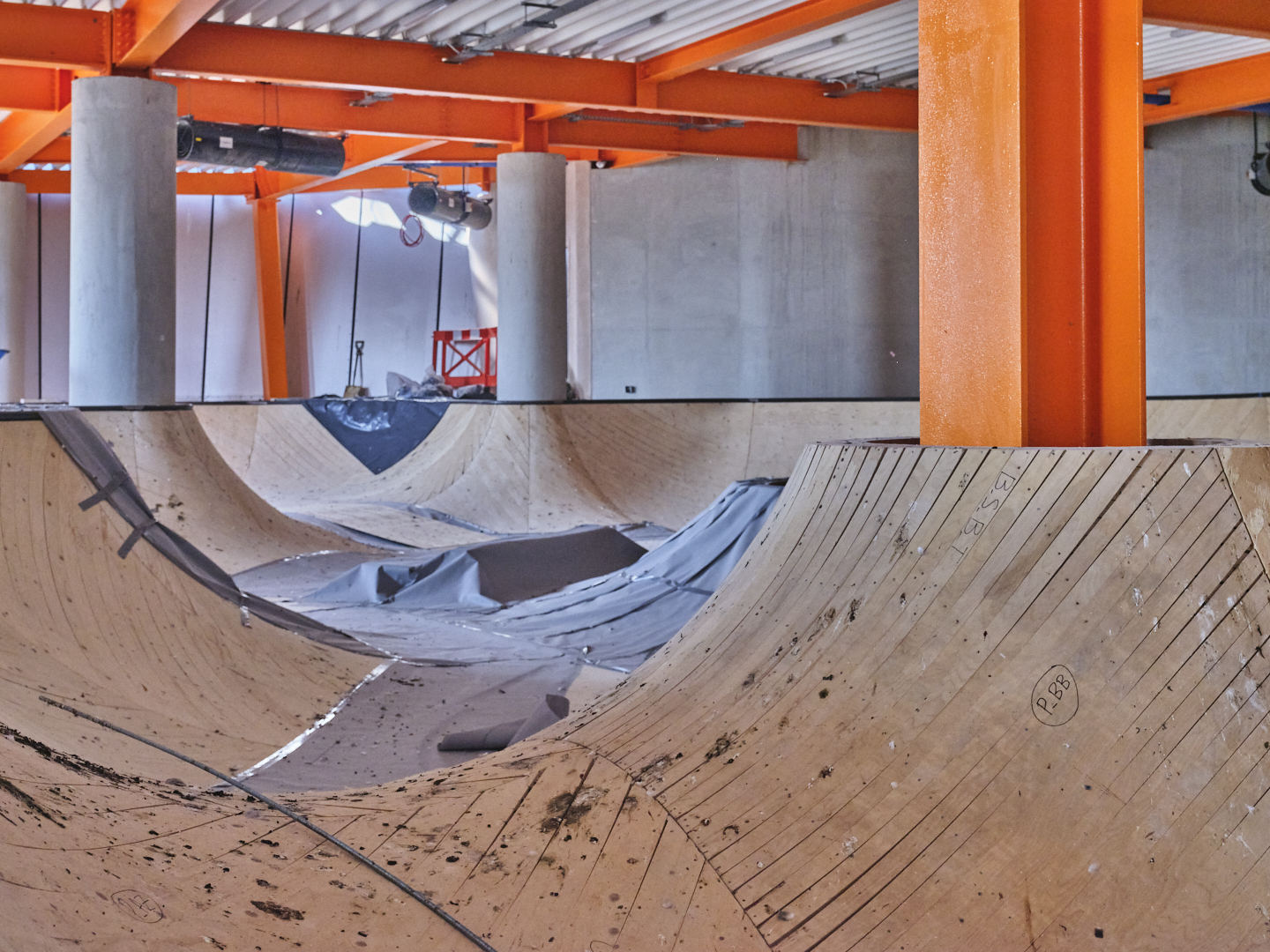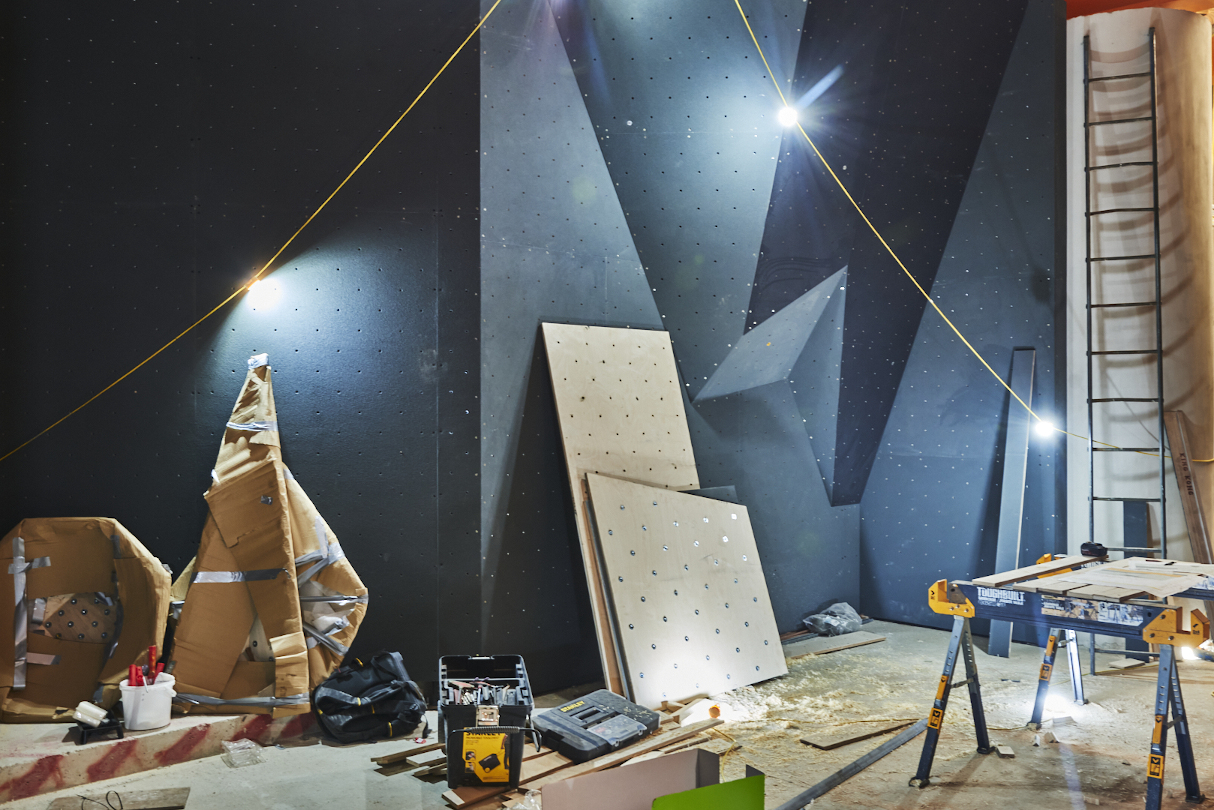 moulded concrete
"I have a background in working in moulded concrete.  I've done a lot of tidal swimming pools, the sorts of thing you get in holiday parks and so on.  Building F51 has been a once in a life-time opportunity, and it's happening here in Folkestone.  It's great to be able to learn new techniques at work, just on your doorstep too.
"But, with learning something new, it's also difficult.  This building is so different, no two floors are the same.  We've got the façade to sort out now and we've overcome a lot of challenges to get the right effect, as well as the functionality too.  They are aluminium panels that will fit over the whole structure and it's important to try and realise what Guy (Hollaway, the architect) wants to see, but that will also not let the rain in.  Outside you'll see a fine aluminum mesh, and inside it will be lined with aluminium sheet.  There are also some windows around too. "
folkestone is developing
"I've been building F51 for two years and it's been interesting to watch Folkestone develop over that time.  And, we're getting to know some of the people who'll be using this place when it opens.  It's not just the skate bowls that look exciting, people are going to be really amazed by the climbing wall.  That's just something else.  You know when you go to some of these places and you're limited as to how many people can climb?  Well, here, the overhang is stunning, and the scale of the wall means that you can have people on that, while others are able to boulder around on different areas.  Again, it's so much more than you'll find anywhere else." 
future projects
"Once this is completed, I know I'm moving onto working on the new development on the sea front.  That's going to be exciting too, but probably easier than this project.  Here, every corner is different, everything is new, and one solution for one area might not work in another.  The new development is going to be more straightforward, but none-the-less exciting to work on.  To have such opportunities to build makes my work challenging and stimulating."
Photo Credits: Matt Rowe