Wild Box – Bespoke, boutique and Glamorous Cocktails
Laura Taylor is the founder of Wild Box, a cocktail service that was born in 2019, and has lived through Covid.  The idea was to add a little something to the drink offerings at major events, festivals, weddings and parties.  Then, through lockdowns, the team served the hugely successful Wild Box home cocktail kits.  In 2021 they moved on to the Harbour Arm and now, in expanded premises Laura is ready to serve all of Folkestone, throughout the year, with her locally sourced spirits.  Folkelife wanted to find out more about Wild Box.
"I had a horsebox that had been sitting in my parents garden for too long.  My plan was to renovate it and use that as my vehicle to take cocktails with locally sourced spirits to sporting events and festivals.  In retrospect, I probably would have been financially better off if I'd just bought a new van!  But there's something about the horsebox that gives that charm and boutique feel that I'm looking for.  
"The location on the Harbour Arm is ideal for creating that comfortable feel that I want. I've gone beyond nightclubs now.  What I want is to wake up the next day, not with a raging hangover, but knowing that I really enjoyed myself the night before, and want to do that again."
kentish spirit
"My idea has always been to make cocktails from local spirits.  When I started out in 2019, I was still trying to discover what my offering would be, but I know that I'm passionate about good produce, so that's my main driver.  2020 was looking good with a full summer of events and weddings to cater for, but then we all know what happened. I lost all of my planned business and I was devastated.  So, I cried for about 10 days and then got up, said to myself that I wasn't going to let this defeat me, I have risked too much.  
"I started doing a gin delivery to the local area.  It wasn't a big delivery round to start with but it meant I could focus on serving the spirits I like, with the mixers and the garnishes that I want to work with all the time.  There was a little card in the box from me telling how I would pair the drinks and away you go.  I then developed these cocktail kits and my takings doubled, even tripled, over night!"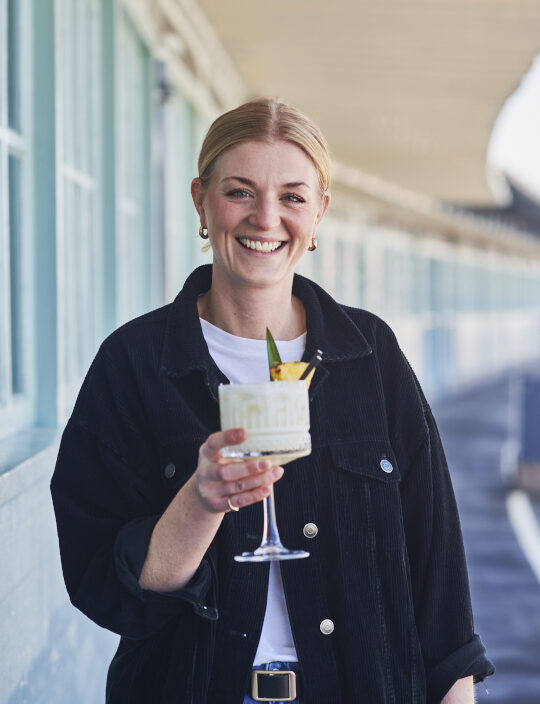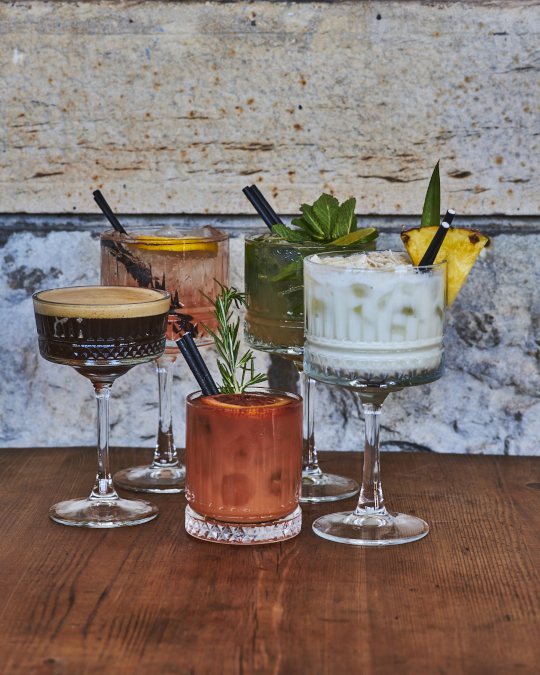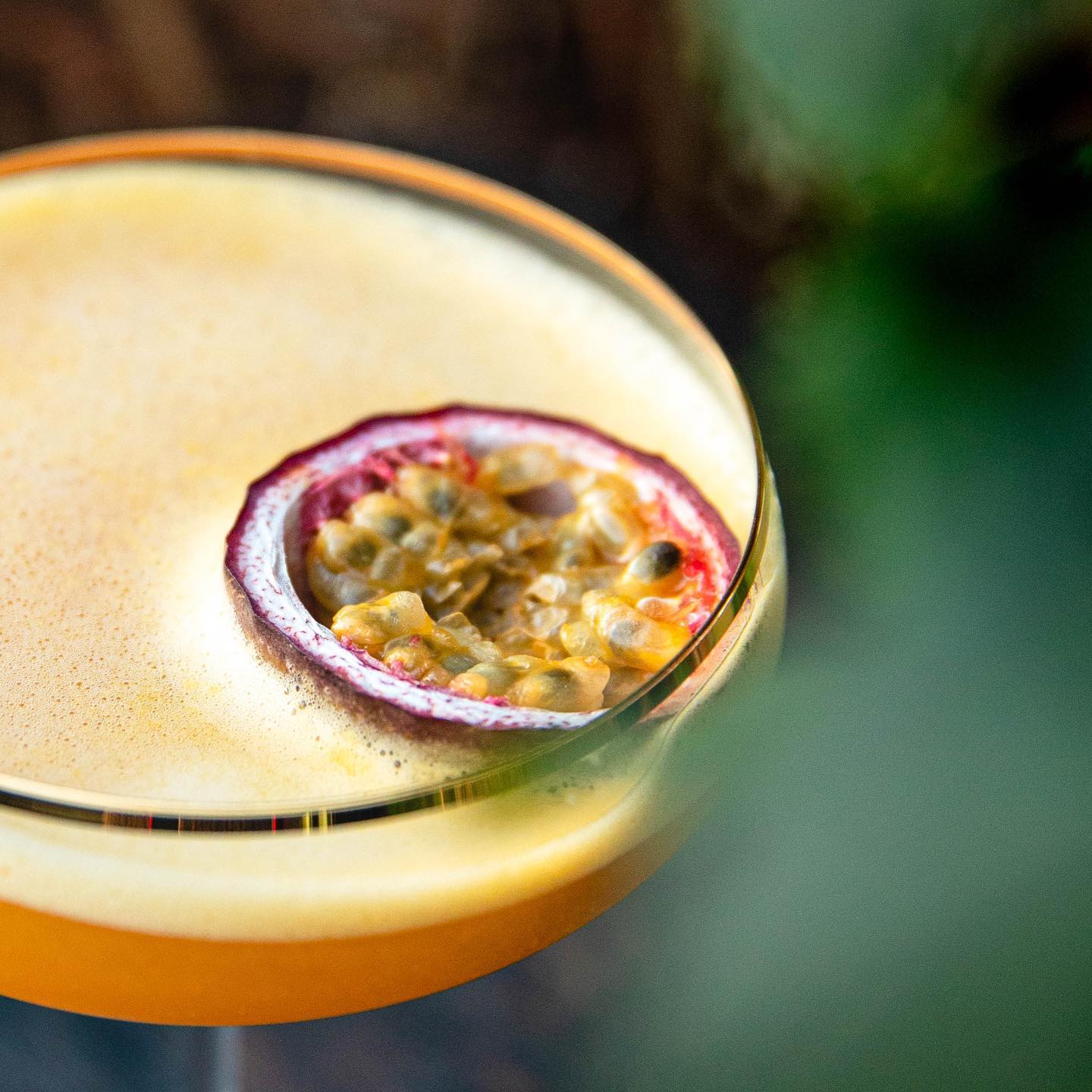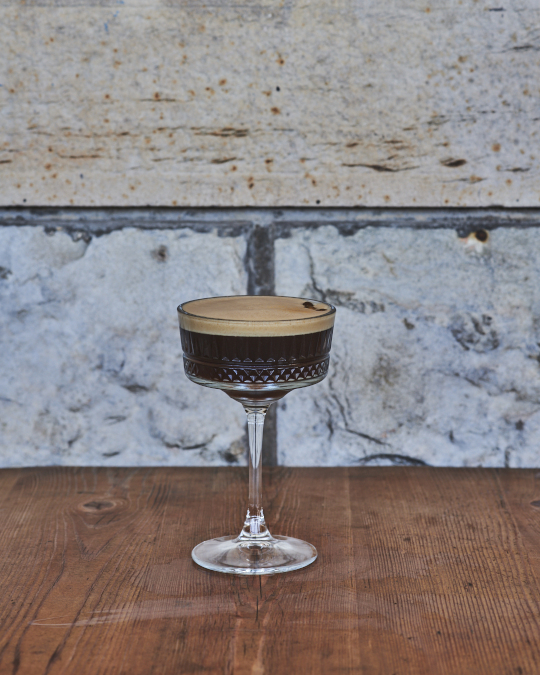 events, boxes and in person
"The cocktail kits have continued to be popular and we deliver them across the country now.  Events are back on and we have weddings lined up.  It's good to be getting back to the plan we had in mind in 2019.  However, this time we have the box business, the events business and our expanding presence on the Harbour Arm."
Folkestone's Harbour Arm
"I love going to the Harbour Arm and I think that Wild Box is a really good fit there.  We started out in 2021 with a really small space in the corridor.  Over the winter we moved to a hut in The Goods Yard and that's worked really well for us.  Pina Pina is always on the menu as that seems to be everyone's favourite."
local ingredients
"What I really love is meeting my customers face to face and talking about our ingredients and products.  I have a good relationship with the distillers I use and expect to see Greensand Ridge, Chapel Down, Copper Rivet, Maidstone Distillery, Canterbury Distillery…  There are loads of local distilleries that are doing such an amazing job.  They have great stories behind them.  We use Fevertree mixers as they have a lower sugar content to them which helps bring out the flavours of the gins and other spirits we're using.  Using local produce does allow us to really enjoy different seasons and what there is on offer.  When the apples are in season an apple spritz with local juice and local gin is really refreshing.  Then there are lots of things you can do with strawberries and cherries… "
a beautiful drink
"We also have wines on offer, it's a small list, but a good one!  Not everyone wants a cocktail. We've also got a take-away cup which is recyclable, and paper, and it has to feel nice when you drink from it.  There are beers available too, and again, these will be local and will change every so often."
discover more about folkestone below