The Nook – Keeping it In The Family
The Nook is situated on Tontine Street, next door to the The Quarterhouse.  James and Eleanor's families run various of Folkestone's eating establishments, and so they've lived and breathed hospitality and catering all their lives.  Now they've opened up their own café and Folkelife went to meet them.
James: "My family has owned restaurants in Folkestone for over 40 years, and now run a B+B in Hythe.  Eleanor's mum runs the Mermaids Café Bar on the Lower Leas and her partner runs The Boat House in Sandgate."
Eleanor: "My auntie and uncle also run The Lighthouse Champagne Bar on The Harbour Arm, so the family support has been really great over the past few months.  We'd been planning on opening on the 21st March 2020 but that was when the government announced lockdown.  So, with things on hold it gave us time to get the place exactly how we wanted it to be.  When they announced we could open at the beginning of July, we had the last 2 weeks to get everything finished and ready."
café culture in folkestone
Eleanor: "We've traveled a lot together and love café culture.  We wanted to open up something that served barista-style coffee and had a reasonably-priced brunch menu.  I'm a vegetarian, but James cooks and eats meat.  The Nook needs to represent us as a couple though too.  We've decorated it in our style which is this Scandi-vibe, quite minimal with pockets of colour.  What we love about Folkestone is the creative people that live here, so we want to support their art, which is what you can see on the walls around the café. 
"It's important that you feel welcome in The Nook, and we take quite a lot of time creating our playlists, it's little things like that that help create a nice atmosphere.  We've got amazingly friendly staff, you'll get great customer service along with fantastic food.  James is a brilliant cook and I can't keep him to myself any longer, I've decided to share him out!"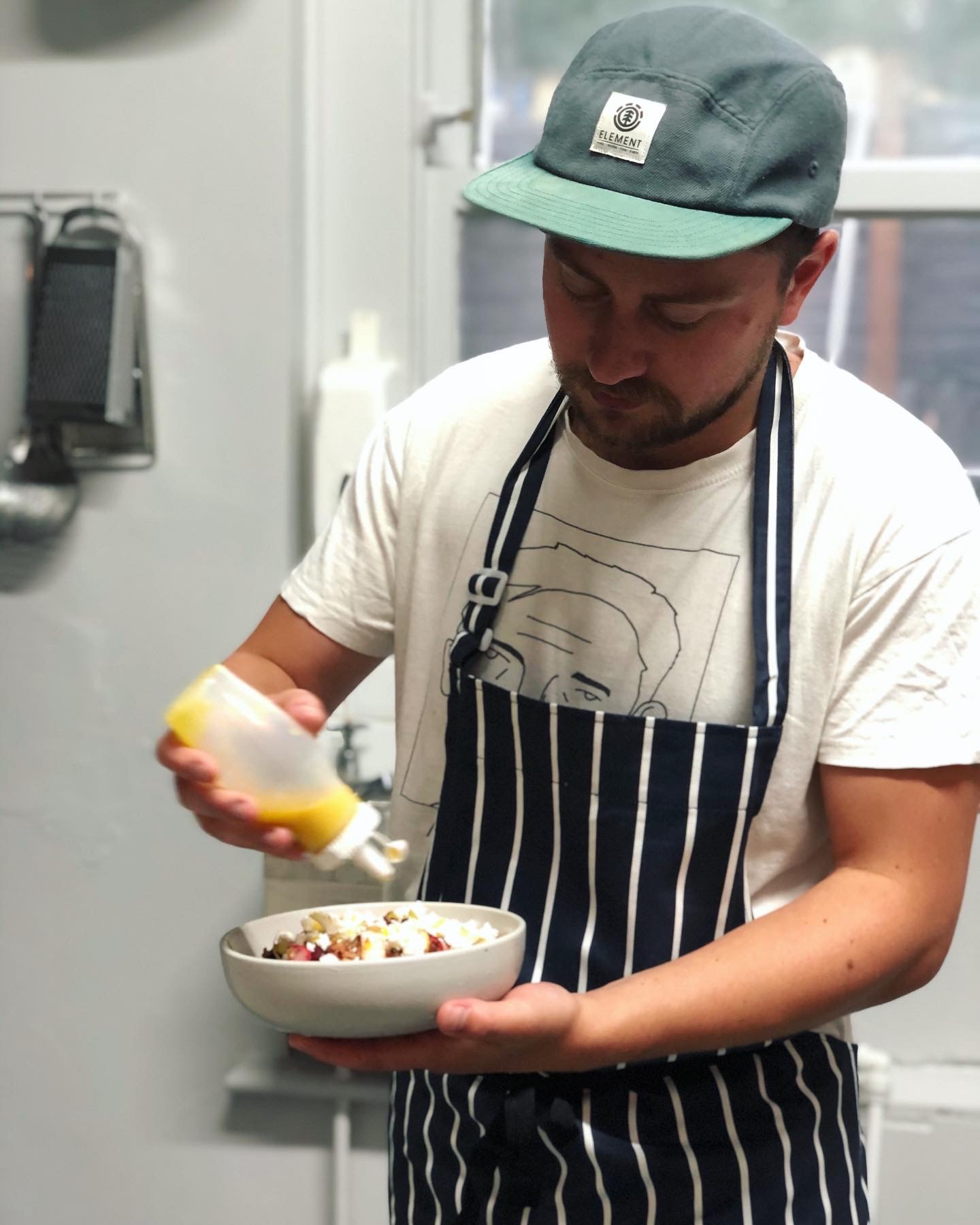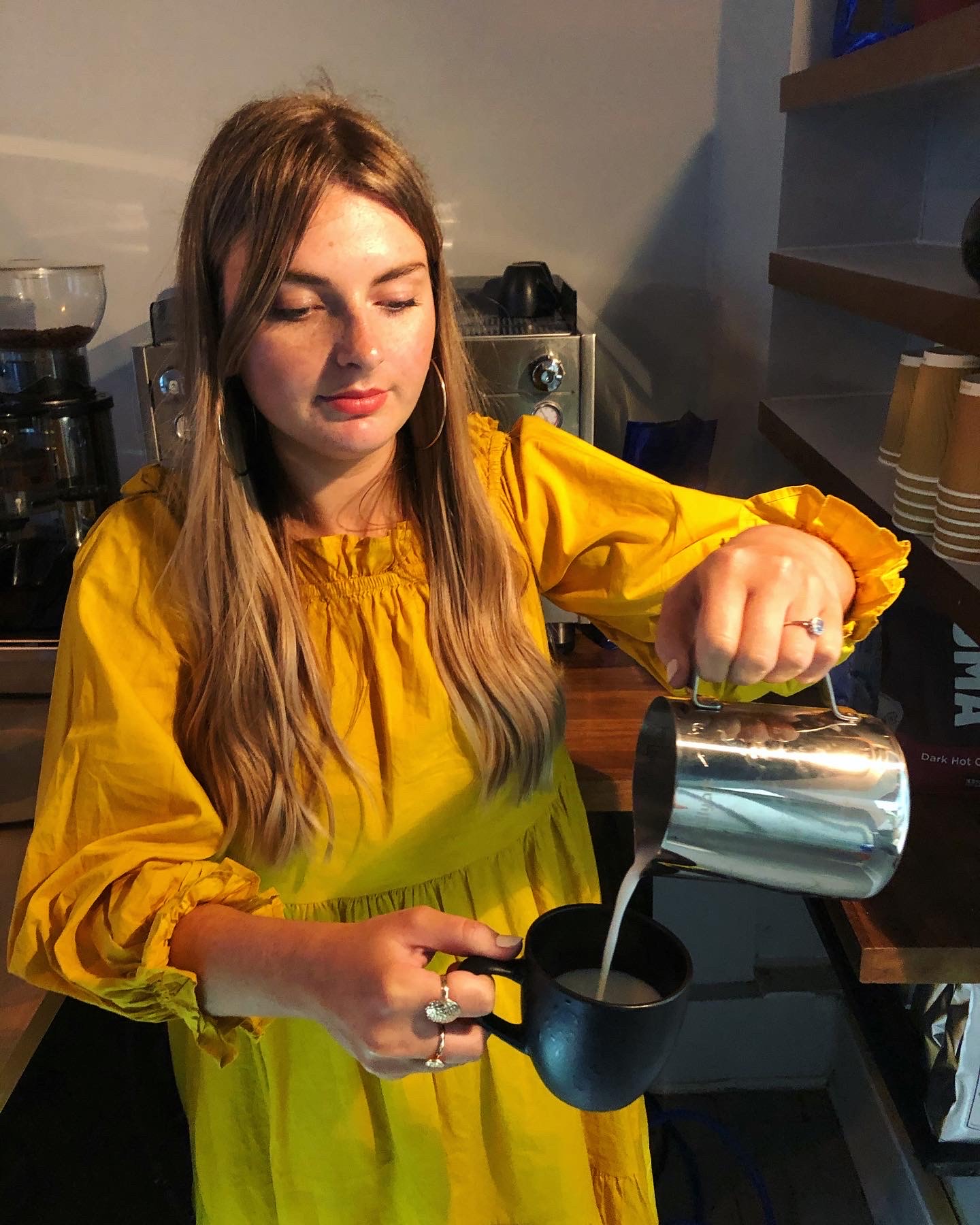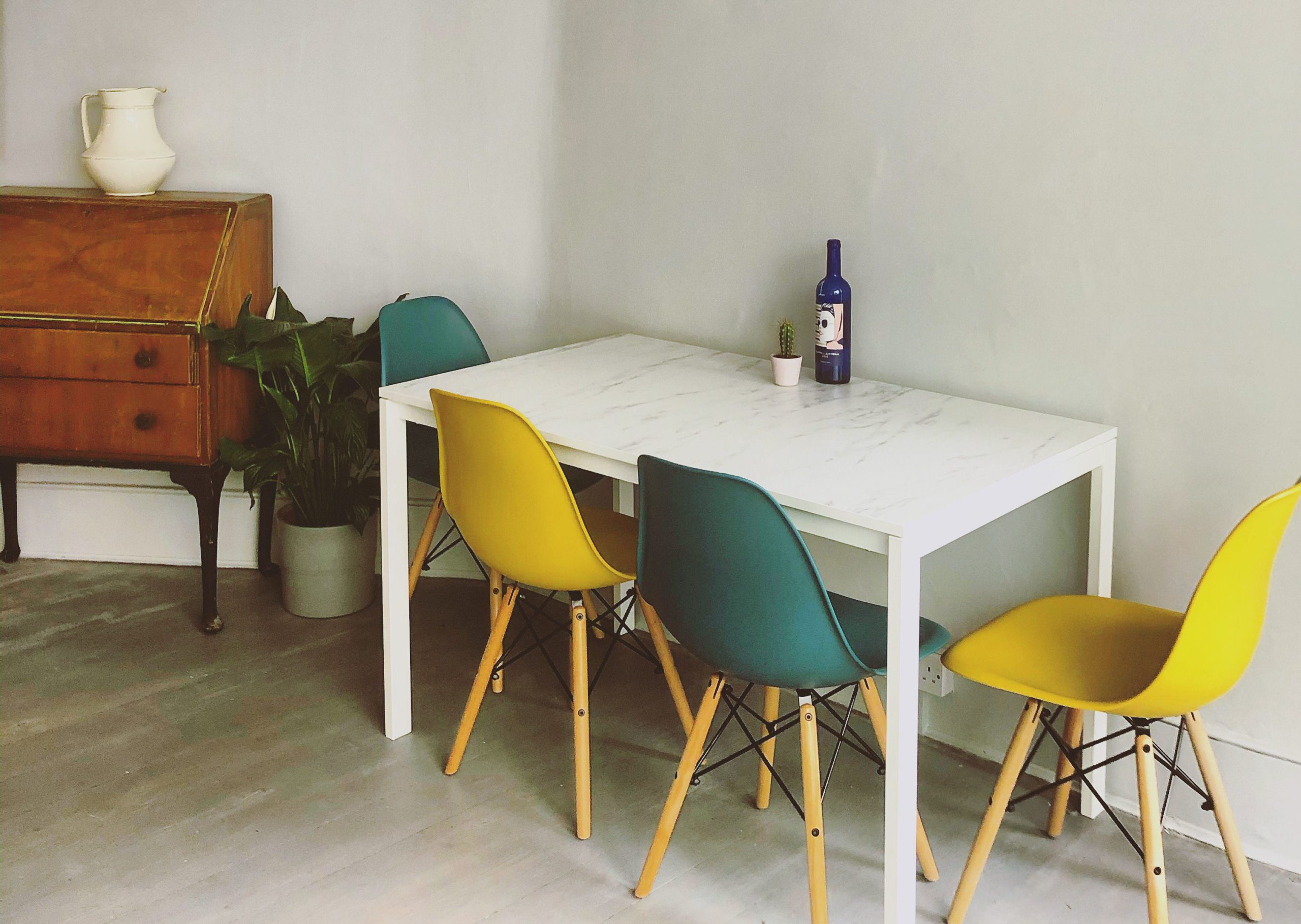 ---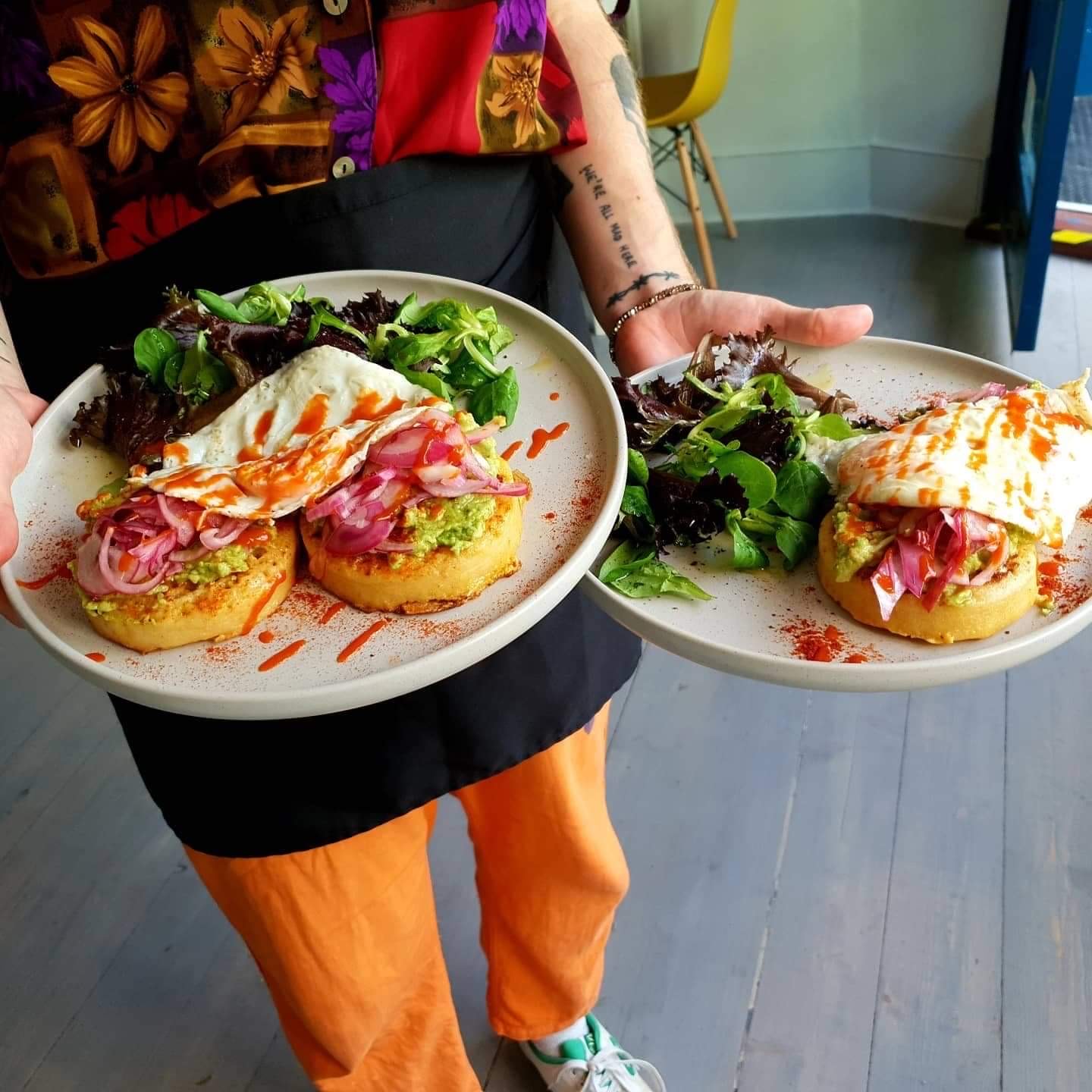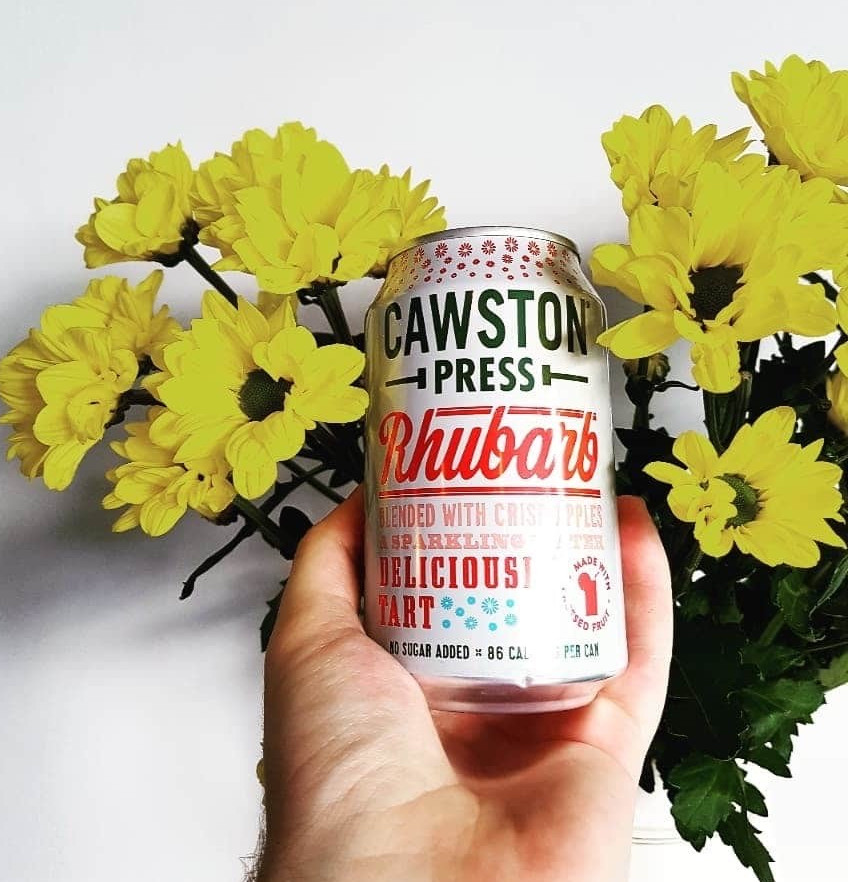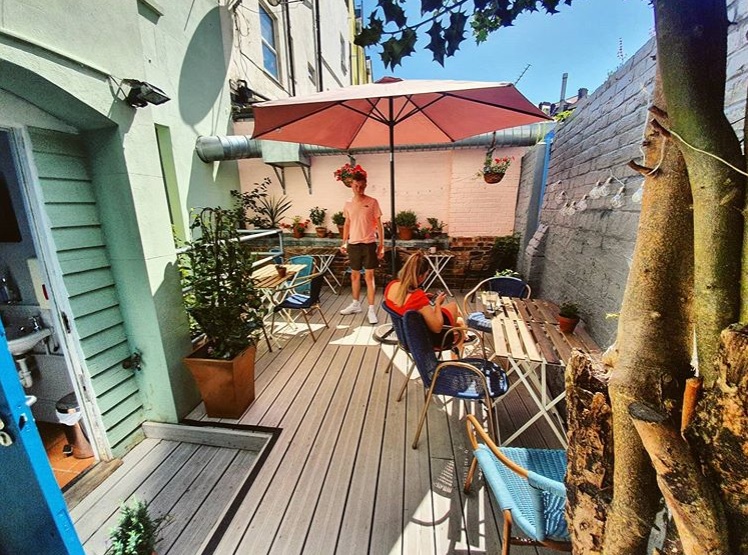 locally sourced fresh ingredients
James: "My favourite thing on the menu at the moment is the eggy-crumpets, with fresh avocado, pickled red onions, fried egg and sriracha on the top.  That's sold out pretty much every day it's been on the menu!  The menu is going to change with the seasons, and I've got ideas to add to it over the next few weeks too.  We didn't know just how busy we'd be once things re-opened.  Now we've relaxed into things, we can play around with what's on offer."
Sun-Trap outside seating
Eleanor: "We've got a lovely area outside the rear of the café which is a real sun-trap.  It backs on to Payers Park, there's loads of plants there so you can enjoy the wildlife. It gets the sun most of the day.  We're thinking of running events there, little pop-up shops and so on.  There's also a downstairs area to the café which we can use too.  Come the winter, we could be using that for indoor events, with sofas and a more relaxed feel to it."
Embedded in the community
Eleanor: "We're definitely part of the community here, we have so many friends and family who are connected to all different sorts of Folkestone life.  We both love Folkestone.  Having lived away for Uni – I went to Norwich and James went to Southampton – when we came back we just never wanted to leave again.   There's such a sense of community here.  All the businesses around us have really supported us opening up.  They've come down for lunches, for coffees, and we support them too. 
"I think Folkestone has a feeling about it; it's not just quaint how it looks, but there's more to it.  My friends who visit from London and Norwich and elsewhere say how cool Folkestone is, that it has a really nice vibe to it.  That's why I like having a business here and living in Folkestone too." 
Discover more about folkestone below