That Burger! – The Best Burger this side of New York
That Burger! is one of the original traders on the Harbour Arm.  Nathan Roberts has been here since 2014 and each year delivers the best burgers you've tasted.  Rumoured to be the 'best burgers this side of New York City' he's tweaked the menu for 2022.  You'll find all your favourites on there if you want to build it yourself, or you can try some new options that will, once tasted, become your new favourites.  Folkelife found Nathan on the Harbour Arm to discuss business.
"I'm Folkestone born and bred, have traveled around a bit but something always draws me back here.  I just love the Folkestone vibe.  You've got the sea on one side, the countryside there and there's an urban feel to it too.  It's well connected to the city.  The town has always had a special vibe to it, even more so now the regeneration is happening. I think it's full of some amazing, weird and wonderful characters.  A melting pot of different things happening.  I love it."
one of the original team
Nathan was one of the first traders on the Harbour Arm when it opened in 2014/2015.  Shortly followed by The Big Greek Bus, Mark from Sole Kitchen and Ben from The Pullman.  In responding to the accolade of 'the best burger this side of New York' he's modest: "I'll take it!  It's good not to have a self-inflated ego so I won't say it myself!  The thing is, I've been a burger addict since I was kid.  Everywhere I go, be it a pub, restaurant, kebab shop, you name it, I'll have their burger.  I just love burgers.  So, it got to a point where I thought 'do you know what?  I think I could make a half-decent one…'"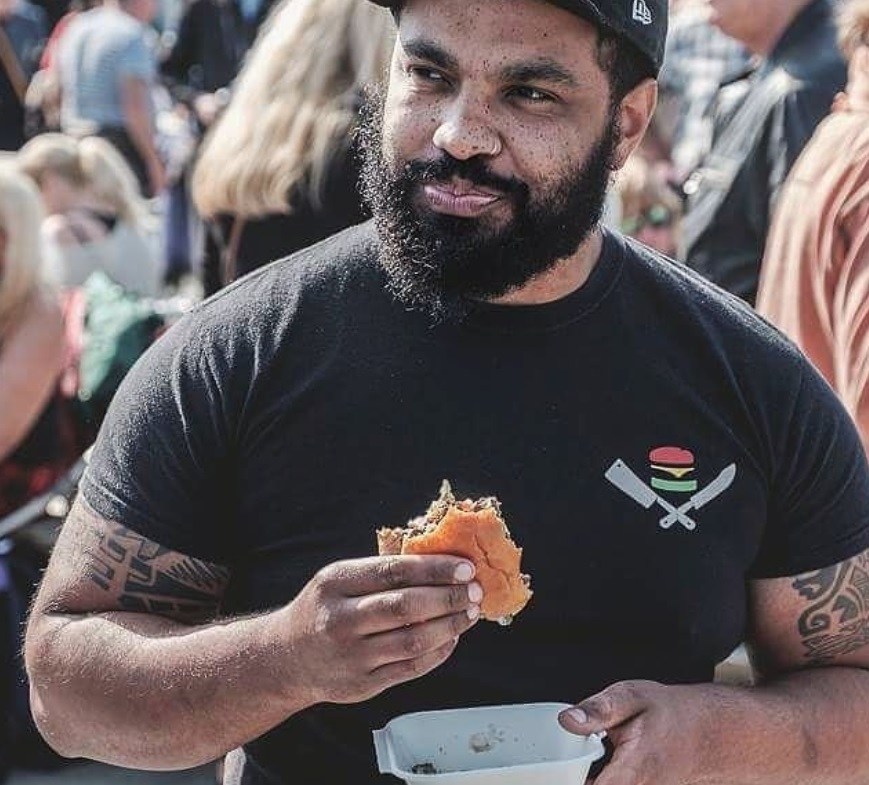 ---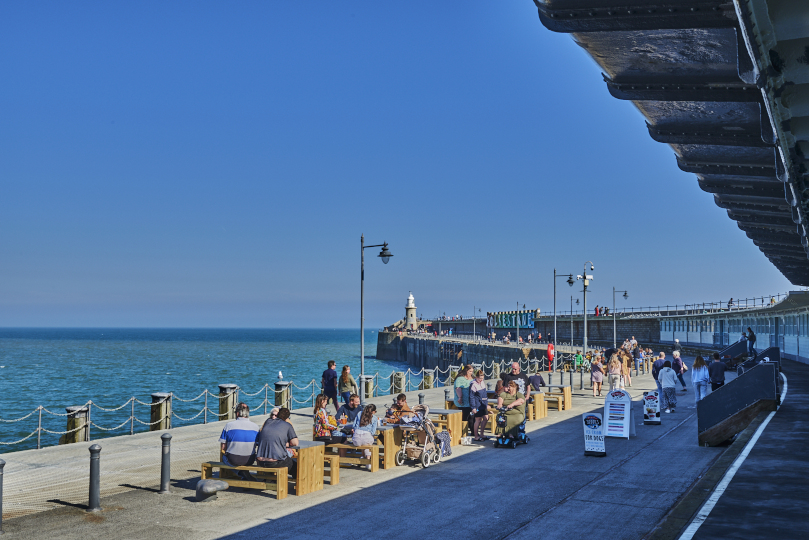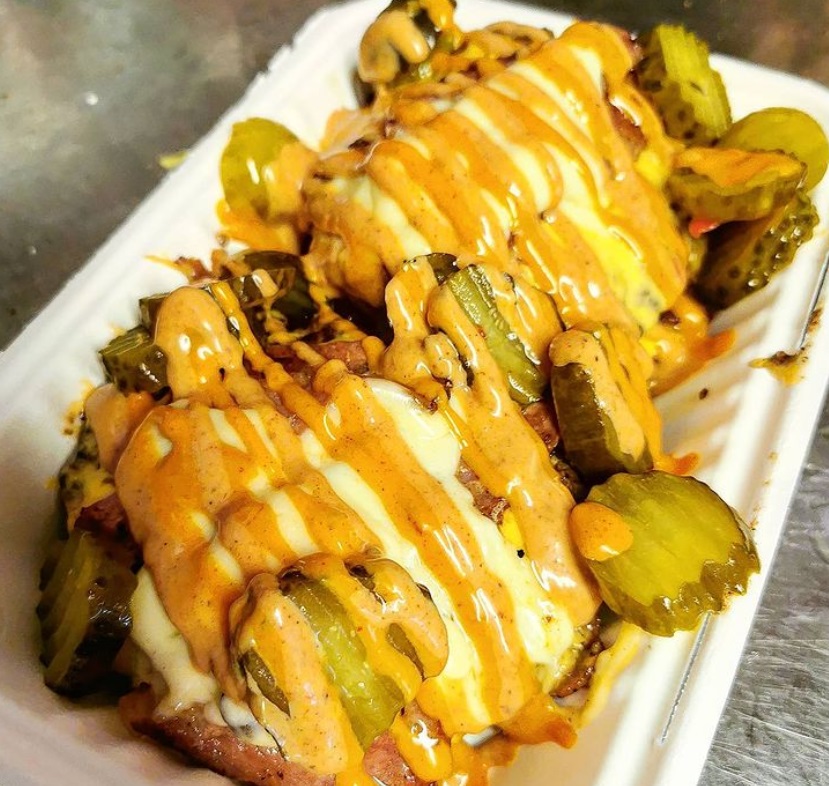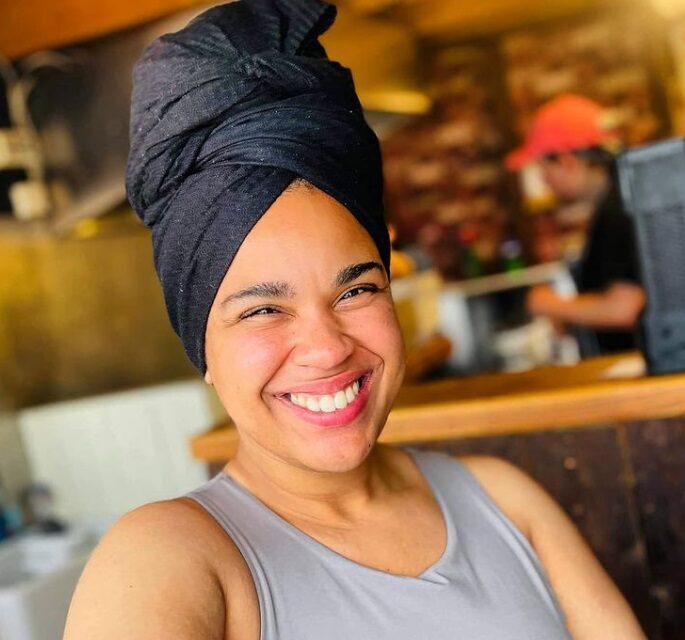 the best burger
"To my mind, you want simplicity.  The ingredients can speak for themselves. Some places you go they throw the kitchen sink at it and it's this great bready thing you have to plough through.  But, if you look at the greats like McDonald's and Burger King there's something they're getting right.  Take a cheeseburger; essentially, it's onion, mustard, tomato sauce, cheese.  So, I take that and do my thing: locally sourced beef, you know, using ingredients I know the origins of and that are really good.  Take a classic and then put a small independent stamp on it and you can come up with a really good product."
folkestone's harbour arm
"I look out of my little hut to this view and think 'I could be in a basement kitchen somewhere'.  That wouldn't be fun!  When the weather is good it's like a 24 hour festival down here.  It's cool, and it's nice and I'll always want to be here.  I like being a part of what this is.  During the winter I've done pop ups around town and that's good too – to get a different perspective on things. 
"Each year I've been here I've found another trader to swap food with.  This year's is Burrito Buoy.  I'll bring him a burger in exchange for a burrito or bowl.  It's good to have that mutual relationship.
"Our menu has stayed the same for a long time.  People know what they like and have their favourites.   So this year I've changed it!  I'm forcing people to try something new and I know they'll like it.  These burgers will become their new favourites.  I'm doing it in a chill way though.  You can still build your own from the menu, but why not try something new?  That's a good thing!"
---
Discover more about Folkestone below