The Red Hot Chef – Magz and Dee on The Stade
The Red Hot Chef is a new food offering from Magz and Dee on The Stade as part of the Harbour Arm Traders.  Serving gourmet burgers, loaded fries and specials that change weekly, you will not go hungry.  Magz's track record of being Head Chef at Rocksalt and also working for Monica Galetti in London shows the food you will be eating is of the highest quality.  Dee spoke to Folkelife as Magz chipped in whilst cooking up a feast.
feeding folkestone
Magz: "For you, I cook a fresh beef patty with all the trimmings.  You want everything on it?"
Dee: "Magz is a feeder.  She's doing what she loves.  She's the most fantastic chef having worked as Head Chef at Rocksalt and with Monica Galetti from Masterchef. It's her passion."
Magz: "If the meat is frozen, there's no point cooking it.  If my ingredients aren't the best, there's no point in me working here.  I say, go hard or go home!"
Dee: "We don't have any freezers on our food trailer so everything is made fresh everyday.  All the burgers are made fresh at home, and then we bring them along here with everything else.  Our chips (I do the fries!) are hand cut and cooked on site, and they're as fresh as everything else. My mum's been helping us to start with and we'll be on the look out for staff at some point soon. You might have a little wait for your food but it's such a lovely place, there are benches to sit and wait or you can pop over to the pub and have a drink and we'll deliver.  Our ethos is to serve the best food to you, and that takes a little bit of time, and love."
gourmet business
Dee: "When Magz and I met it was clear from the start that she wanted to run her own business.  It was her birthday about 2 weeks later so I got her a Food Trailer catalogue and said 'go on, pick one!'  That was a year and a half ago, and now we're here.  We opened on Pride Weekend in July 2021 and have had a brilliant summer.  We've got returning customers, and customers coming from out of town to eat our food.  I'm just serving a couple who follow us on Instagram, they're sitting over there at the pub.  Go and see what they think of it… !"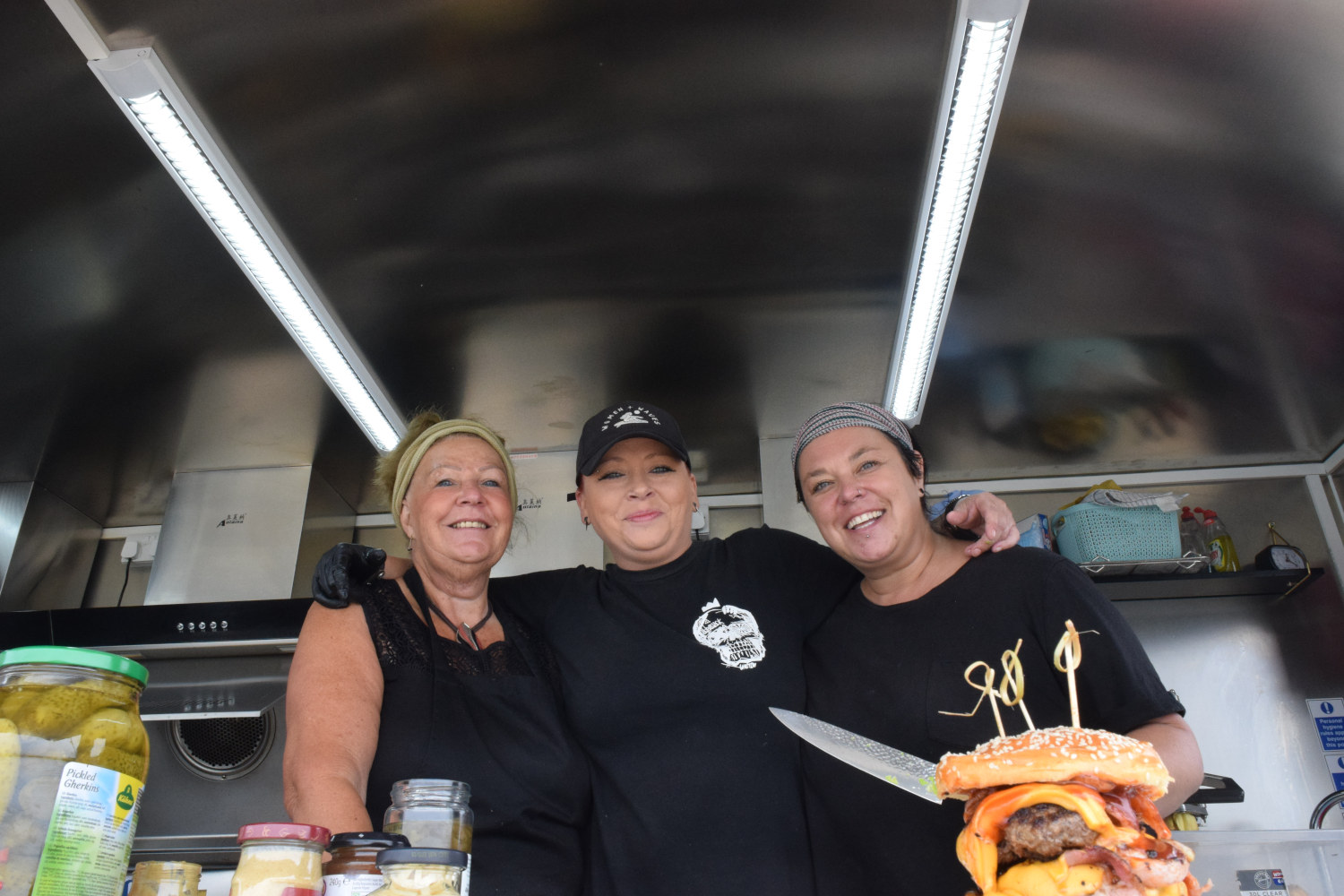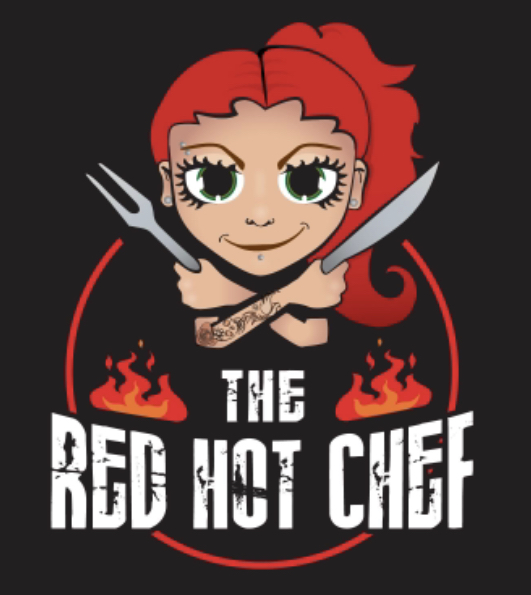 ---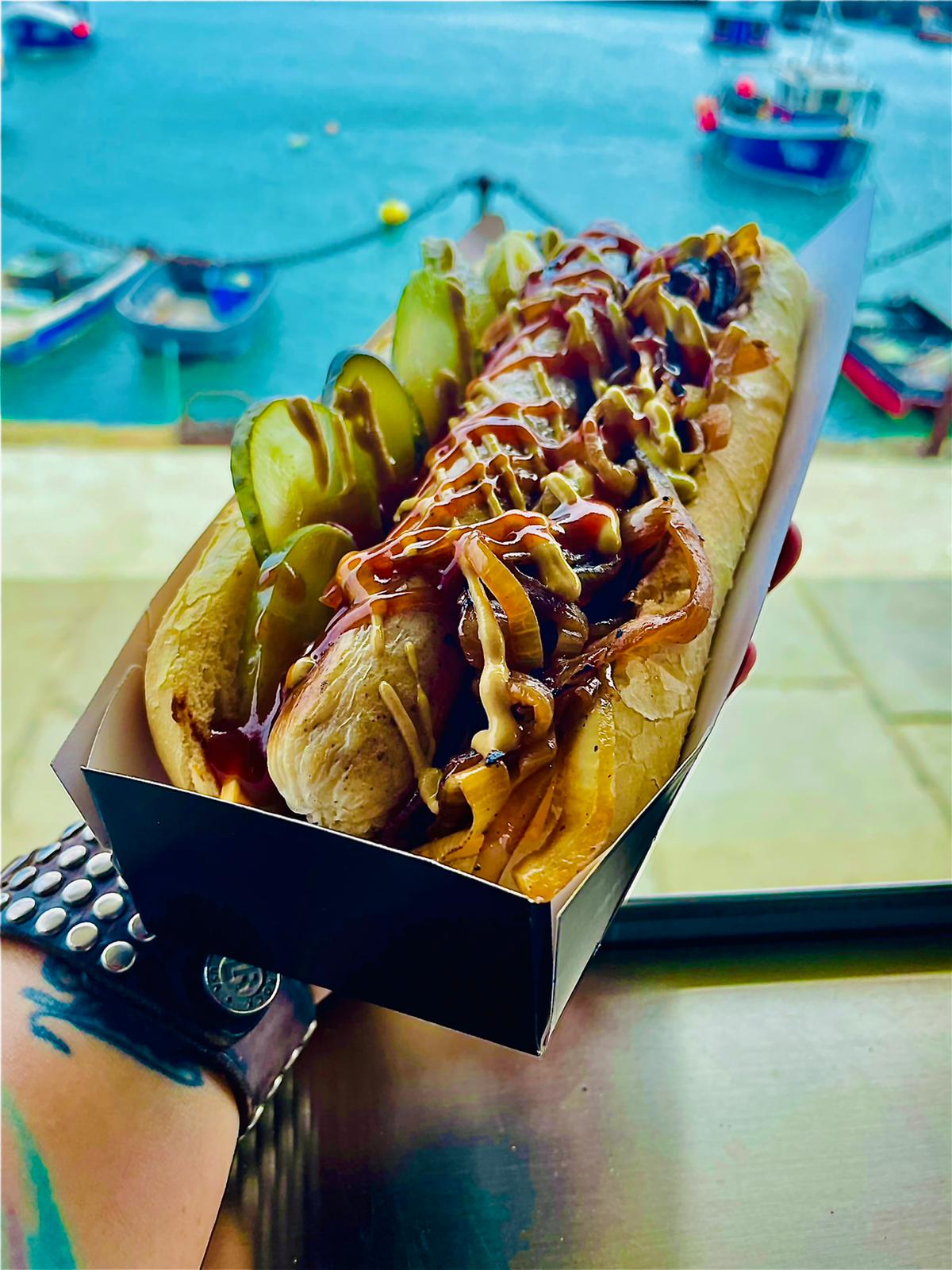 everything we hoped it would be
Megan and Sam had indeed come down to The Red Hot Chef having seen their food on Instagram.
Sam: "I had the DeeMagz burger which is two beef patties and bacon, with cheese.  Oh, it was delicious!"
Megan: "You inhaled it!  I had the chicken burger with fresh guacamole which, again, was delicious.  I love how everything is so fresh and quick.  They're really up front about how long you'll have to wait, and we didn't have to wait long.  It tasted so good that it doesn't matter about that anyway!"
perfect for us
Dee: "That's so great to hear.  I love it when people love food and get to taste what Magz cooks.  She's the best, but then I would say that.  Being here on The Stade as part of the Harbour Arm traders is really the best place for us.  We were looking for somewhere to be and I heard the Harbour Arm team were looking for more traders.  I wrote this email to them and you know when you can see it's the best email you've ever written?  It was like that!  I just thought: we might have this you know!  We came down here and cooked for them and won them over with our food.  
"Not only is this the best venue; the sea, the weather, etc!  I think we've got the best location because we have all these customers going to and from the beach.  The summer has been absolutely mental!"
---
Fresh guacamole with parmesan chips
Magz: "You have to try this.  It's my special guacamole.  What do you think?"
Dee: "You know what that's good with?  Get some Parmesan cheese and sprinkle it circles and bake in the oven so they become crisps.  Parmesan crisps with fresh guacamole, perfect!
"Magz is a professional chef so she can turn her hand to anything.  If we're part of the team here in the winter then there will be fresh soups on offer, with freshly baked rolls and all sorts of things to keep you warm and fed.  Our specials board changes weekly and that's dependent on what Magz fancies cooking each week.
double trouble
Dee: "There are lots of burgers and vegan options on the menu.  One of our most popular burgers is the DeeMagz, our gourmet burger which is really double trouble – it's named after us, and we want to see if you can handle it! All our sauces are homemade too; our bbq sauce is really popular and our Southwest sauce has a little kick to it which keeps you going too!"
Magz:"How are you liking your burger?  It's good?  You must come back tomorrow and try the Polish sausage – that's the best!  I'm Polish, and there's no sausage better, but then I can say that!"
When not on The Stade, contact Dee and Magz via Instagram to find out how to get their food.  They may even pop over and cook it for you!