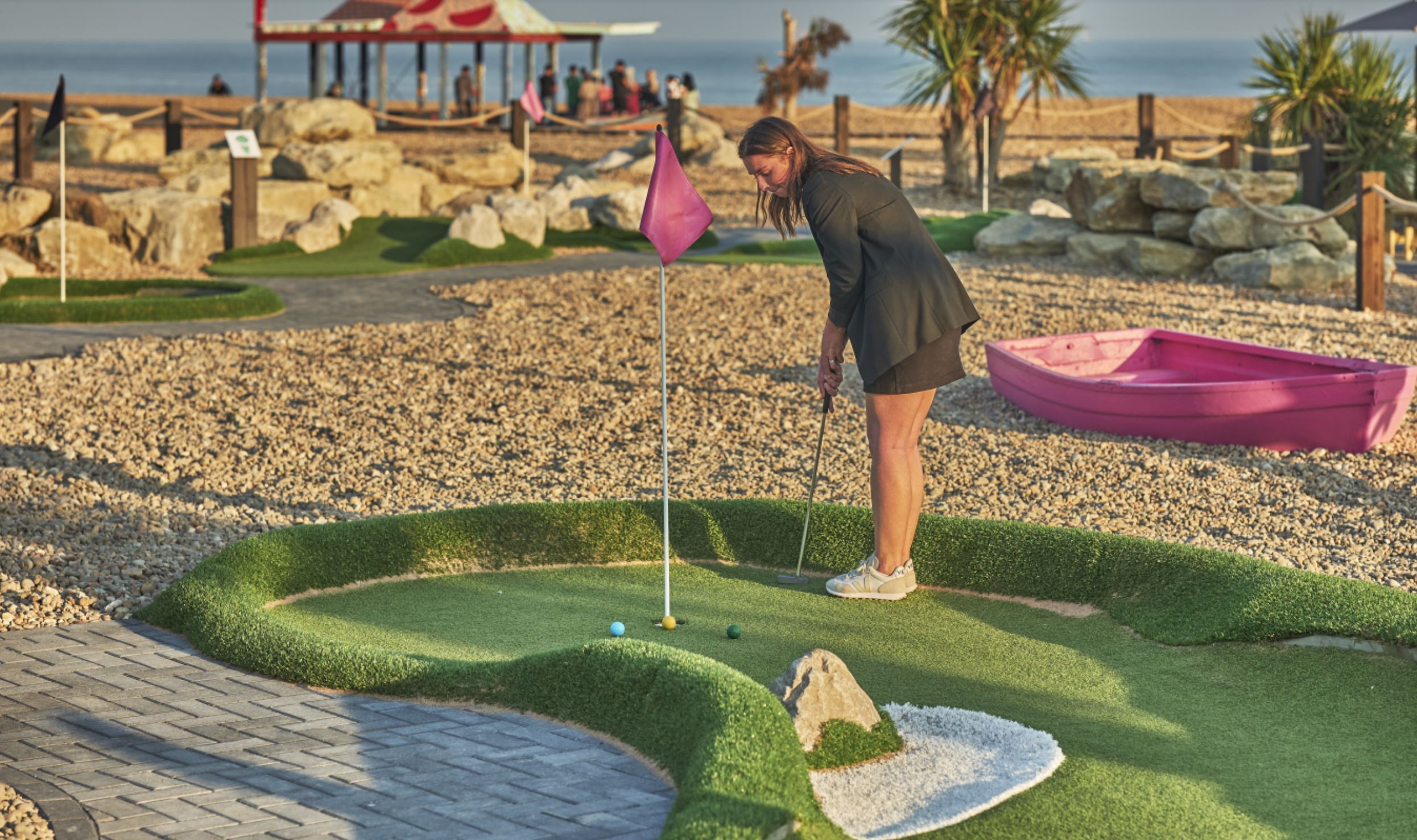 Putters – Café on beachside beside the sea
Putters is the café on Beachside at the Harbour Arm.  It is part of the adventure golf attraction that's adding to the activities and entertainment available at Folkestone Harbour.  Putters is run by Emily and Jamie Evans who have had a huge success with the Leas Lift Café since 2020.  Running two cafés in Folkestone, and more besides, plus a growing family, Emily and Jamie took a few minutes out of their busy schedule to talk to Folkelife about their latest venture.
Jamie: "We live 5 minutes from Beachside and it's where our family are based.  Being involved in such a location, so close to home, is perfect for us."
Emily: "When we first moved to Folkestone it wasn't the right time to open a café here, there just wasn't the footfall.  But, during Covid people's habits changed.  The Leas Lift Café was doing really well because people could get a coffee on their exercise route.  At that time we started to think that a café would work here, but that was just a pandemic thought. 
"Since opening up again it's become clearer that the Harbour Arm and Beachside is such a destination place for locals and visitors that it makes perfect sense to open a café here now.
"Putters has been such a success as an activity for family and friends.  We needed to make it work over the winter too, and when it gets dark, so… enter glowing golf balls!  This means everyone can come and play whilst you're seeing the Festive Marketplace, or enjoying some Christmas cheer at the Harbour."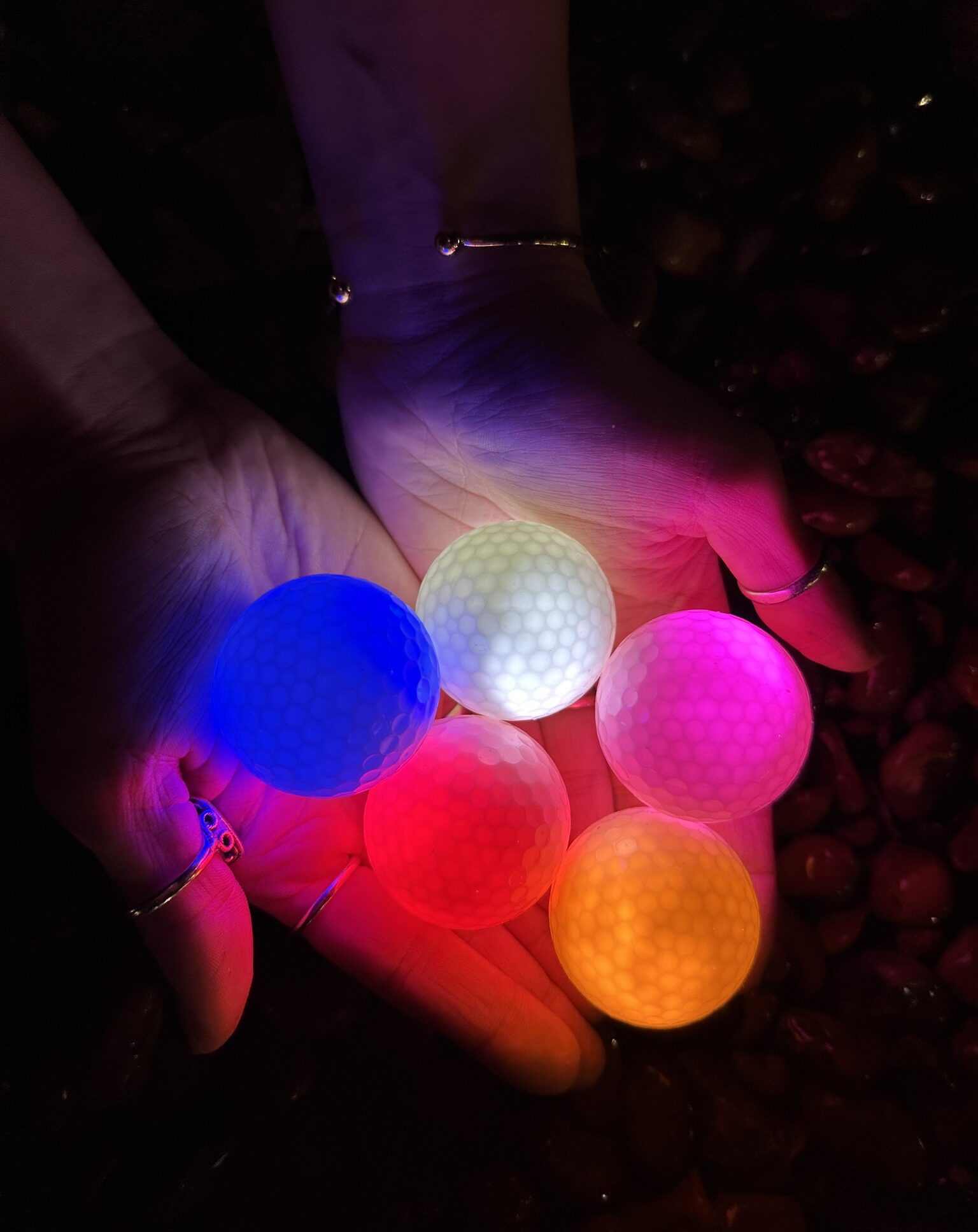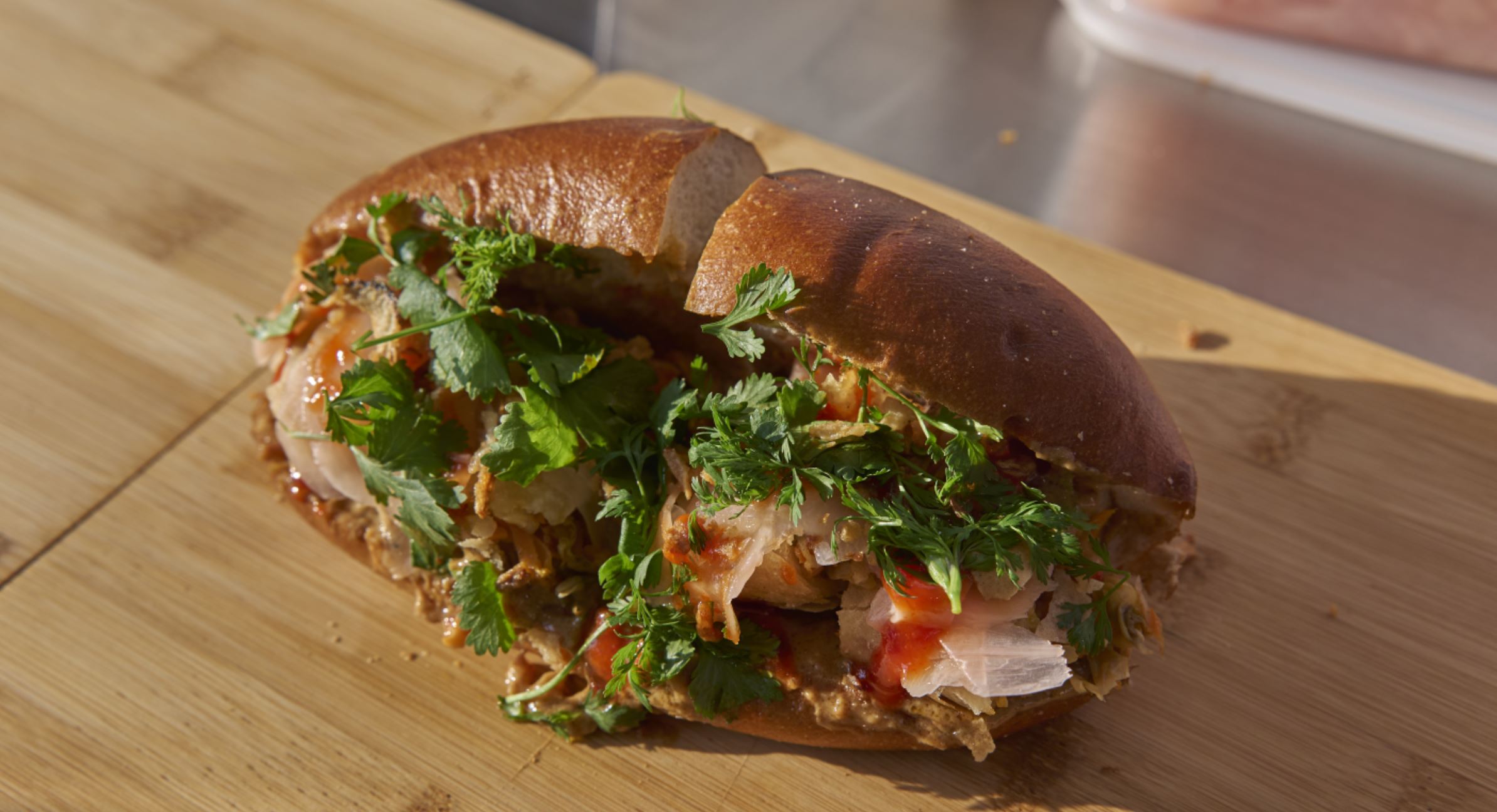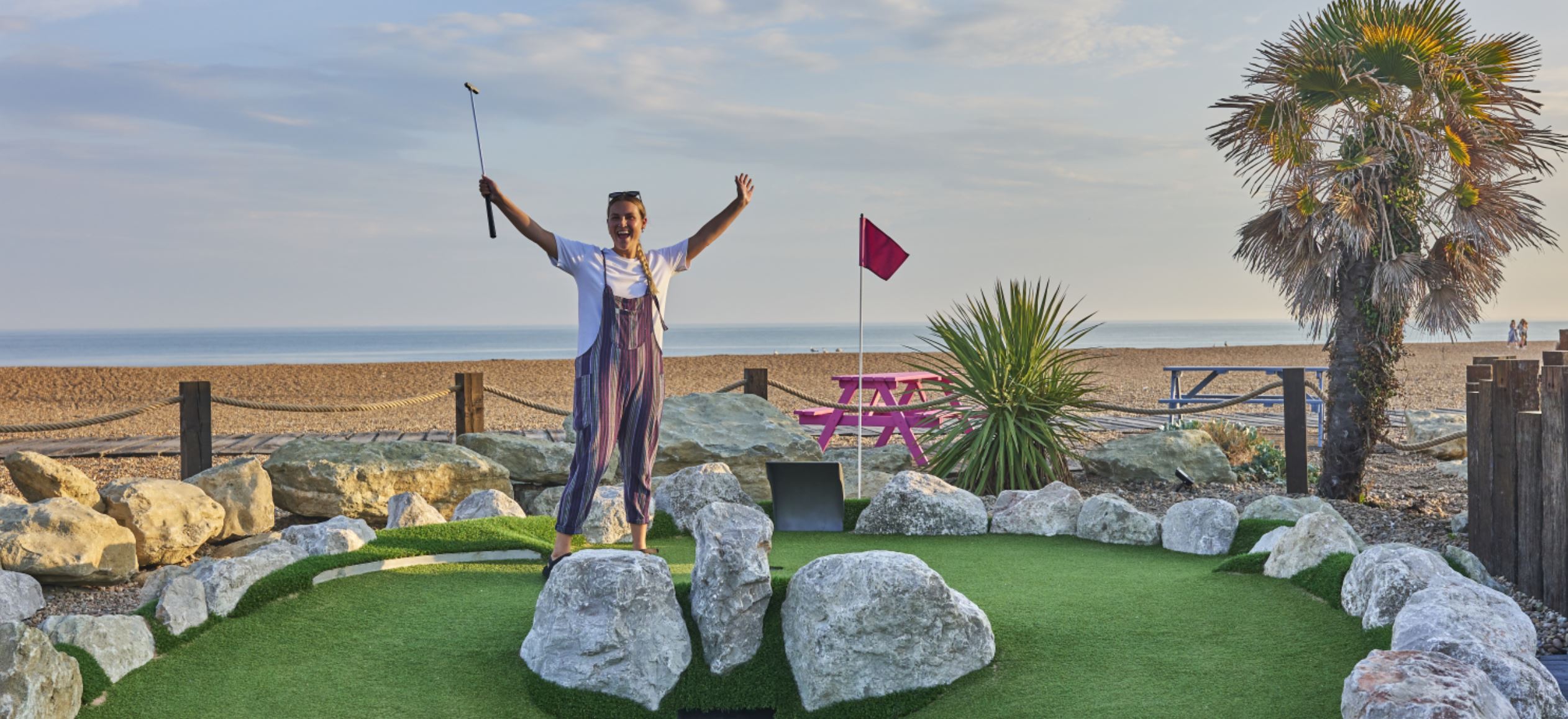 family friendly approachable food
Emily: "We're going to be serving family friendly, approachable food.  You know when you go to these attractions there's the same choice of food available, well, we're going to take it up a notch.  Our plan is to have fresh sandwiches with really generous fillings, chips with toppings on and salads during the summer.  During the winter, as the venue is open all year round, we'll have warm things on the menu but still with that freshly made, local produce ethos.
"We are hoping to have a beer available for the adults wanting to play golf of an evening too. There will always be tea, coffee and hot chocolate available, plus cake.  Everyone wants cake!" 
Harbour Arm family
Jamie: "It's wonderful to be joining the Harbour Arm family of vendors.  10 years ago, when we started out, we were part of a small food market, and the vibe is similar here.  Everyone is keen to help you out and get settled in.  Nothing's too much and we're all in this together.
Emily: "It's a community within a community!  It's so clear now that the Harbour Arm is bringing so many people to the town.  The area is buzzing with people on a summers day.  We're really excited to be a little part of that.  There's still footfall during the winter too – the place has a different feel to it, but there are regular visitors wanting to enjoy the seaside.  We're really looking forward to being a part of Beachside."
discover more about folkestone below