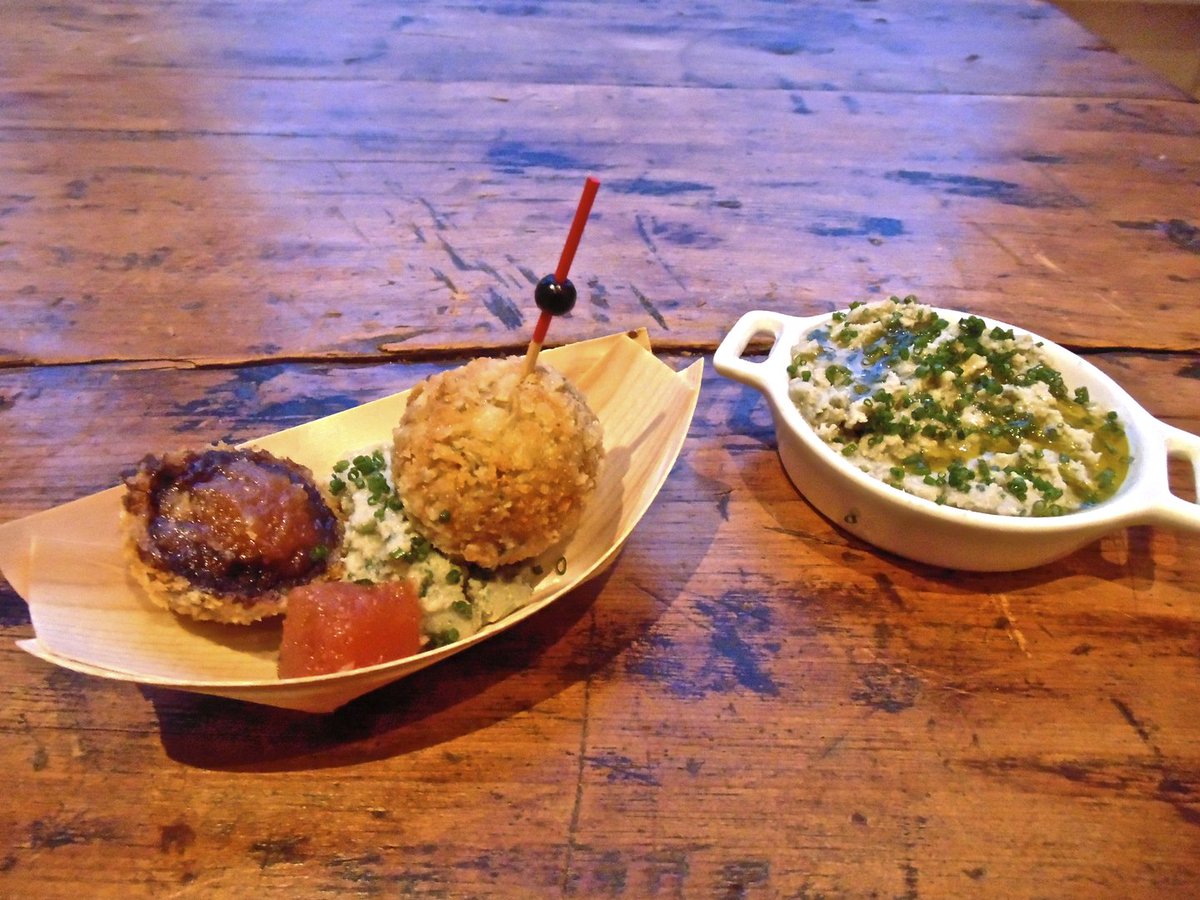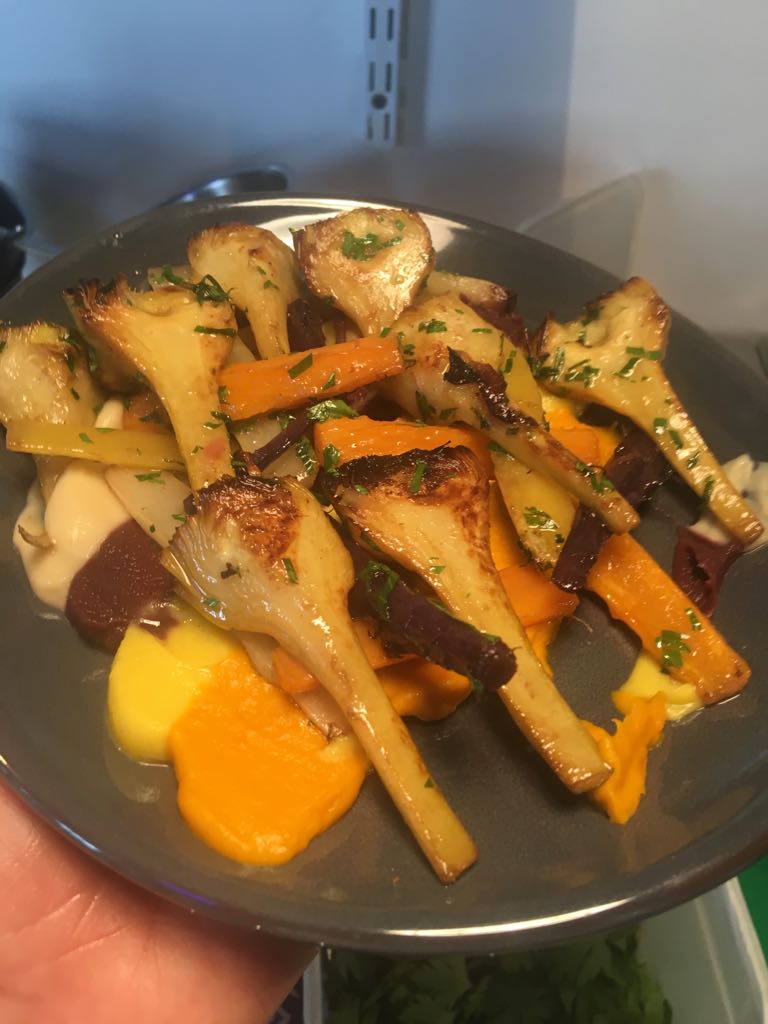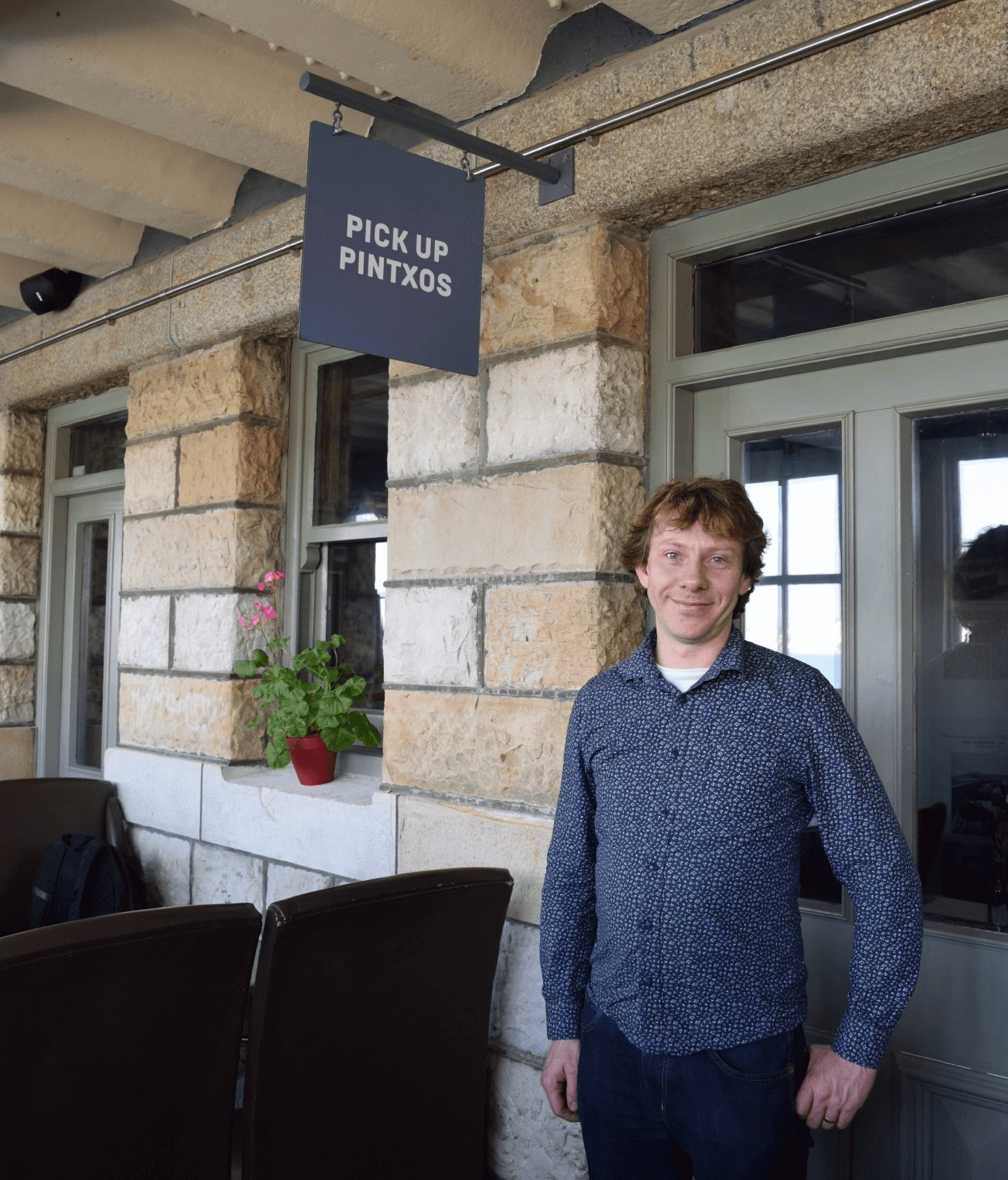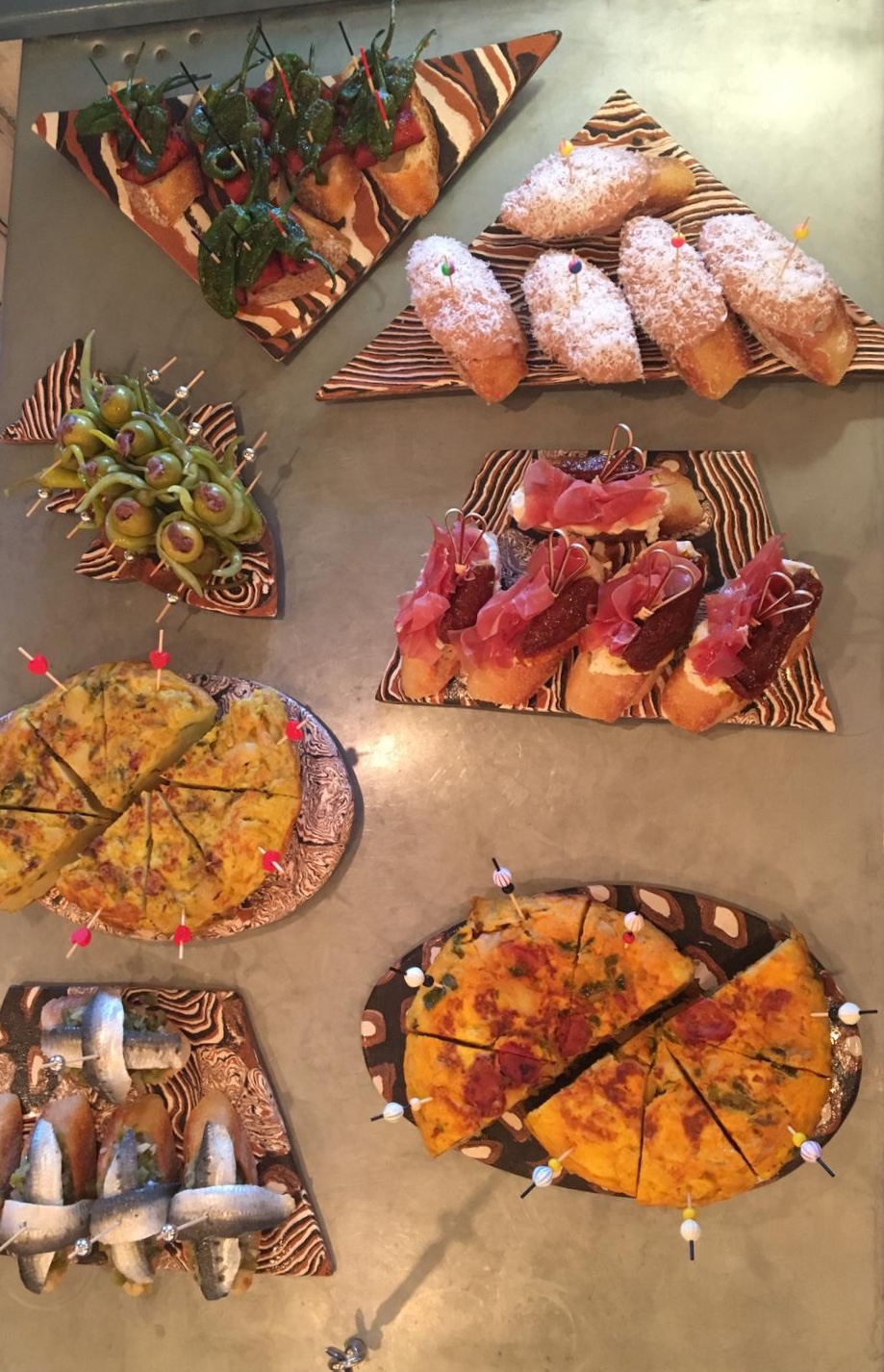 Basque Finger Food – Pick Up Pintxos
Pick up a morsel of culinary exquisiteness, sat on a bed of locally produced sour dough, and discard your serviette on the floor to show your appreciation to the chef. Those are the instructions, and you can put this into action at the Harbour Arm's very own Pick Up Pintxos bar. Your chef, and host is Gianni Modena and his credentials are outstanding – and so is his cheesecake.
Giles Coren reviewed Gianni in The Times saying that the dishes he tried were the best Basque dishes he'd ever eaten!
Coming from half Italian, half English stock, Gianni learnt how to cook from his parents and grandparents. His family have been in the food and wine trade for generations and he wanted to continue this when he left school. He started work serving food at Chelsea Football Club "which… wasn't great food!" He moved from pub to restaurant, and onto the Brands Hatch Thistle.  From here he saw a job advert for a 'Michelin Star restaurant' in London. "Which," says Gianni, "Turned out to be at Gary Rhodes' Dolphin Square Hotel." The food he learned to cook here was the best he'd tasted.  He went home each day to tell his girlfriend what he'd been doing in the kitchen.
The Best Food You'll ever Eat
This excitement and enthusiasm lead to a discussion, let's not say argument, with his Basque girlfriend of the time. "This is the best food you'll ever eat…" Not so, she thought, "I'll introduce you to Pintxos when you come to San Sebastian"…And so she did. Pintxos are small mouthfuls of food served in many restaurants in the Basque region of Spain; Basque street food really. San Sebastian is the heart of the pintxos experience and what you should do is make a night of it. Each bar and restaurant has an expertise. You visit them, one by one, eat the delicacy, washing it down with a small cider or local wine, perhaps a spot of Fino sherry.  His girlfriend took Gianni to Arzak; at the time, this was in the top 8 of the best restaurants in the world.  With 3 Michelin Stars, if there's one place to try pintxos, this is probably the best!
On returning to the UK, life moved on and he worked in more fantastic restaurants including the Oxo Tower.  There he met a Spanish waiter, who had been working at Arzak only three months before. He helped arrange for Gianni to go and work in Arzak for a year – for free! "I saw food in a different way after working at Arzak." Gianni muses. He also takes stock that the people he was working with have taken their knowledge to places far and wide – his old room-mate and friend, Kevin, now has Cuca in Bali – one of the top ten restaurants in Asia.
taking Stock
After a few years of working at the top in such places as Arzak, at Tom Aikins' restaurants in London, and The Greenhouse in Mayfair, Gianni stopped cooking. Maybe working so hard at the top of the food game had taken its toll. Easily notching up 96 hour weeks over 5 days would have its effect on anyone. Happily, after a few months of working 'normal' hours, having a social life and meeting his to-be wife, she persuaded him to return to the kitchen and use the skills he'd learnt in some of the best restaurants in the world.
Gianni sells well because of his chat – he's very charming, and in love with his ingredients and end products. With his training, but also the pintxos influence, Gianni wanted to translate this into his own street food business here in the UK. For the last 2 and a half years he's been doing just that. In 2017, Gianni opened Pick Up Pintxos, tucked into a tiny kitchen in the Harbour Arm wall. Gianni creates the most delicious dishes that show local seasonal produce off at its best.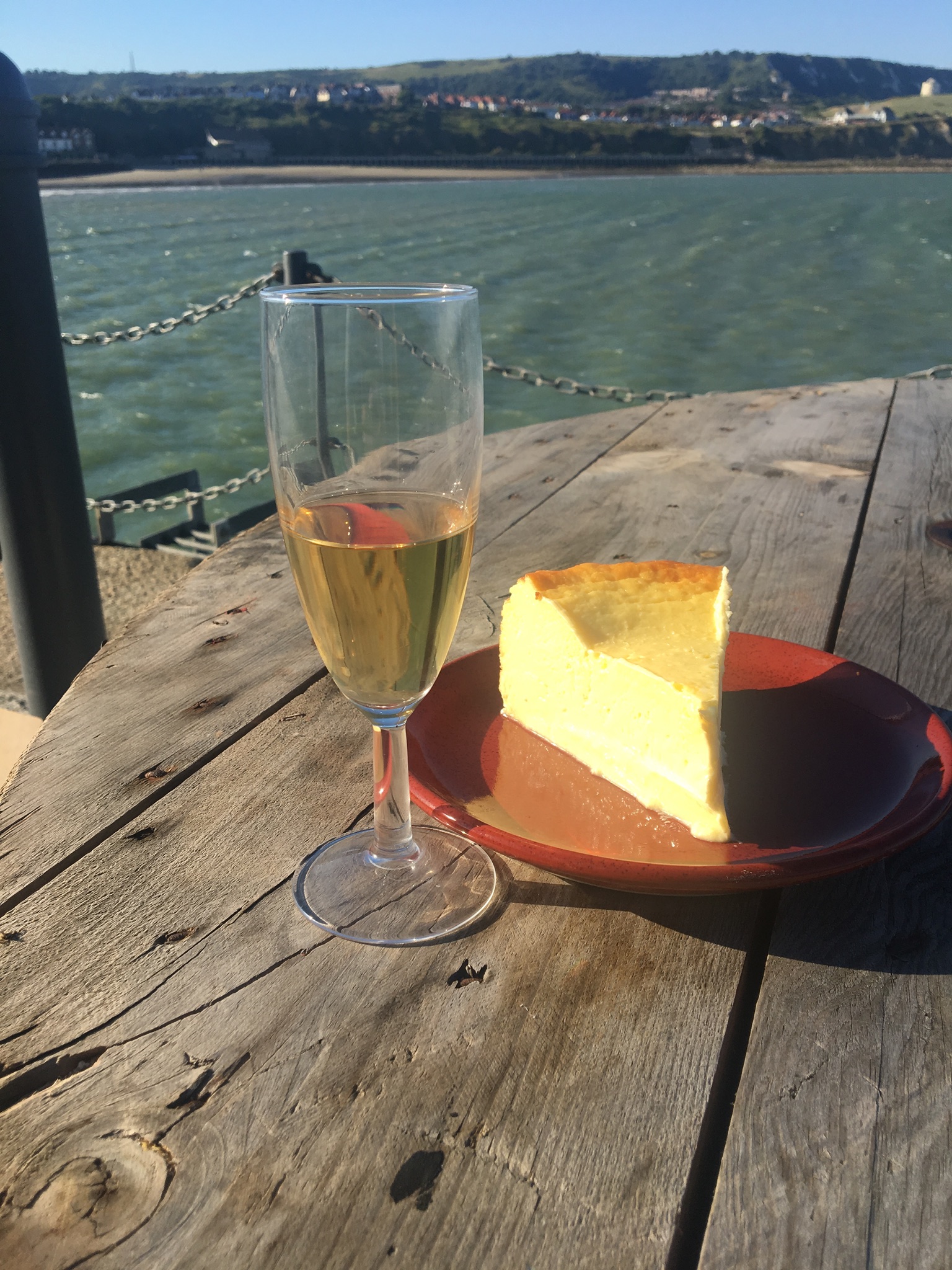 Day Trip to FOlkestone
Gianni first came to Folkestone for a day-trip in 1998, and it was so different to how it is now. He came back last year with his wife and young son, and settled for a Follies Pizza. Served by Denise Dever, he got talking about the wonderful street-food scene on the Arm. He wanted to know how often food opportunities come up on the Harbour Arm. He didn't need to wait long, within weeks a vacancy came up, he cooked for the Harbour Arm team and they were sold. Now, a year later, Gianni has his spot, and is making his mark.
feast on succulent morsels
Choose a selection of plates from morcella – black pudding, chorizo in cider, salted sardines, home-made quince jelly and blackberry jams.  For pudding, don't forget the cheese cake! Gianni's tiny kitchen allows him to create succulent duck breast, cooked medium rare in his vacumn cooker – as he doesn't have an oven. It's cooked at 58 degrees, with the blackberry jam made by his mum and his 1.5 year old son. There are salted sardines with a shallots, garlic and green pepper sauce with cider and cider vinegar. You must try the cheese cake. He has 'borrowed' the recipe from the famous La Vina Bar in San Sebastian. It is good. Very very good.
It's something to remember, you may have walked to the end of the Harbour Arm in Folkestone, but you're going to eat food created by one of our most talented chefs here in Folkestone. To find something as good as this, your next stop would be San Sebastian, but seeing as that's not practical on a work night, Folkestone Harbour Arm's Pick Up Pintxos it is!