Minutas Al Paso – Argentinian Street Food
Minutas Al Paso's Paula Cambra serves her authentic Argentinian food from her beautiful hut near the Big Greek Bus on Folkestone's Harbour Arm.  Secret recipes passed down from her mother, with tweaks for the next generation, your mouth will be watering minutas before you get to eat this exciting new offering.  Folkelife took a moment in the sun, on the bench by the harbour, to speak to Paula about her new venture.
"I love to travel and to live in different countries and have lived across South America.  I came to the UK with an old boyfriend.  He lied to me.  He said there were beautiful summers in England and that it never rained.  I'm not with him anymore!  No, I'm joking!  I have a new partner now and living in this part of the country I wanted to bring a little bit of Argentina to the table.  I cook what I like to eat, and I find that these foods are missing from what's on offer in restaurants and take aways in the UK."  
beef with beef, Chicken with beef
"We do eat a lot of meat in Argentina.  People joke that it's 'beef with beef, and chicken with beef…' But it is very good beef, with lots of flavour.  Then there's the magical chimichurri sauce; a mixture of fresh herbs and I can't tell you any more than that as my recipe is a secret!  We put it on everything nearly, but it gives life to the dishes because it's so fresh and vibrant.  I have vegan options on my menu too and every single item is something that I love to eat.  It's really difficult for me to chose a favourite because I love eating all of it!"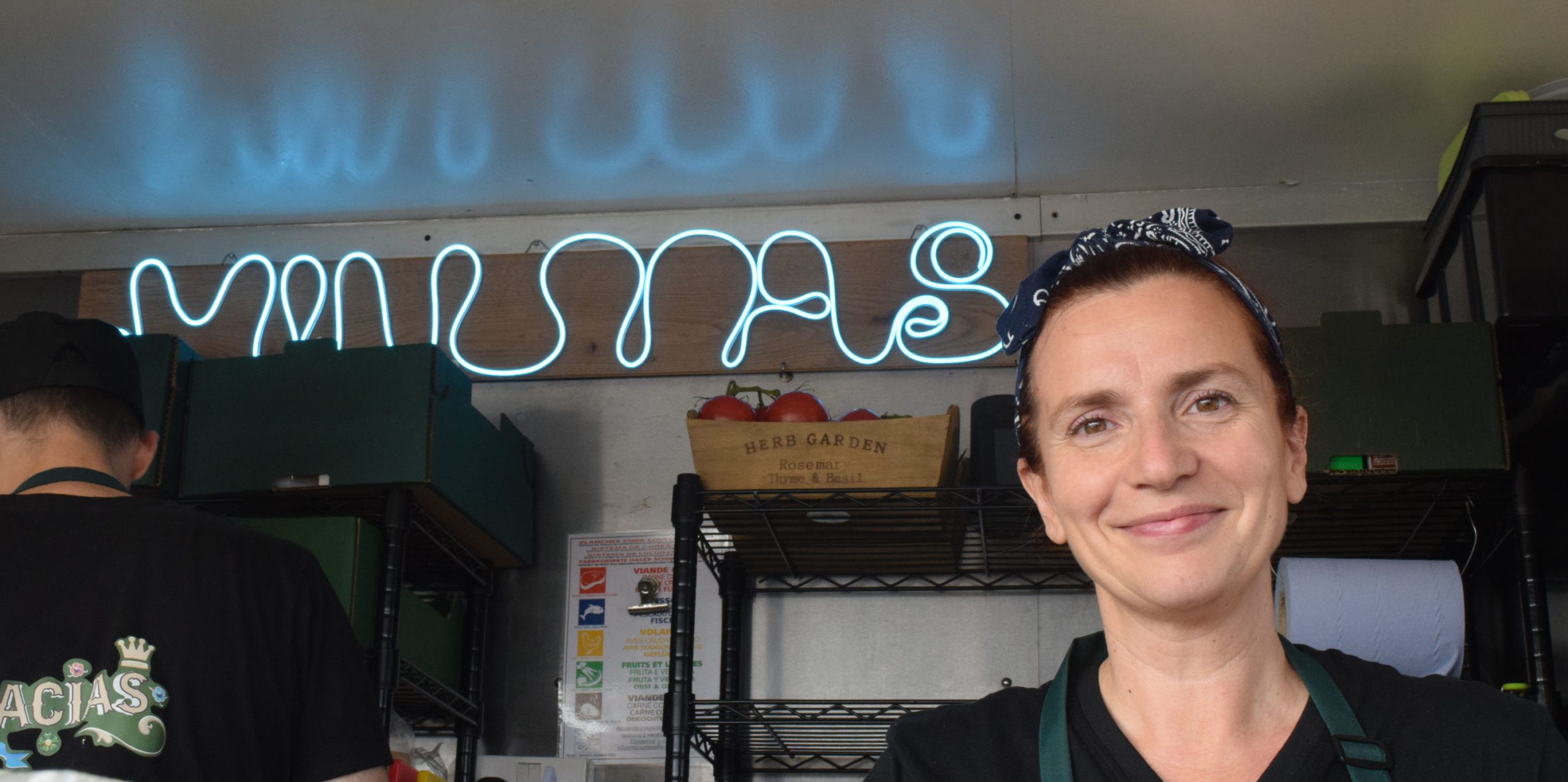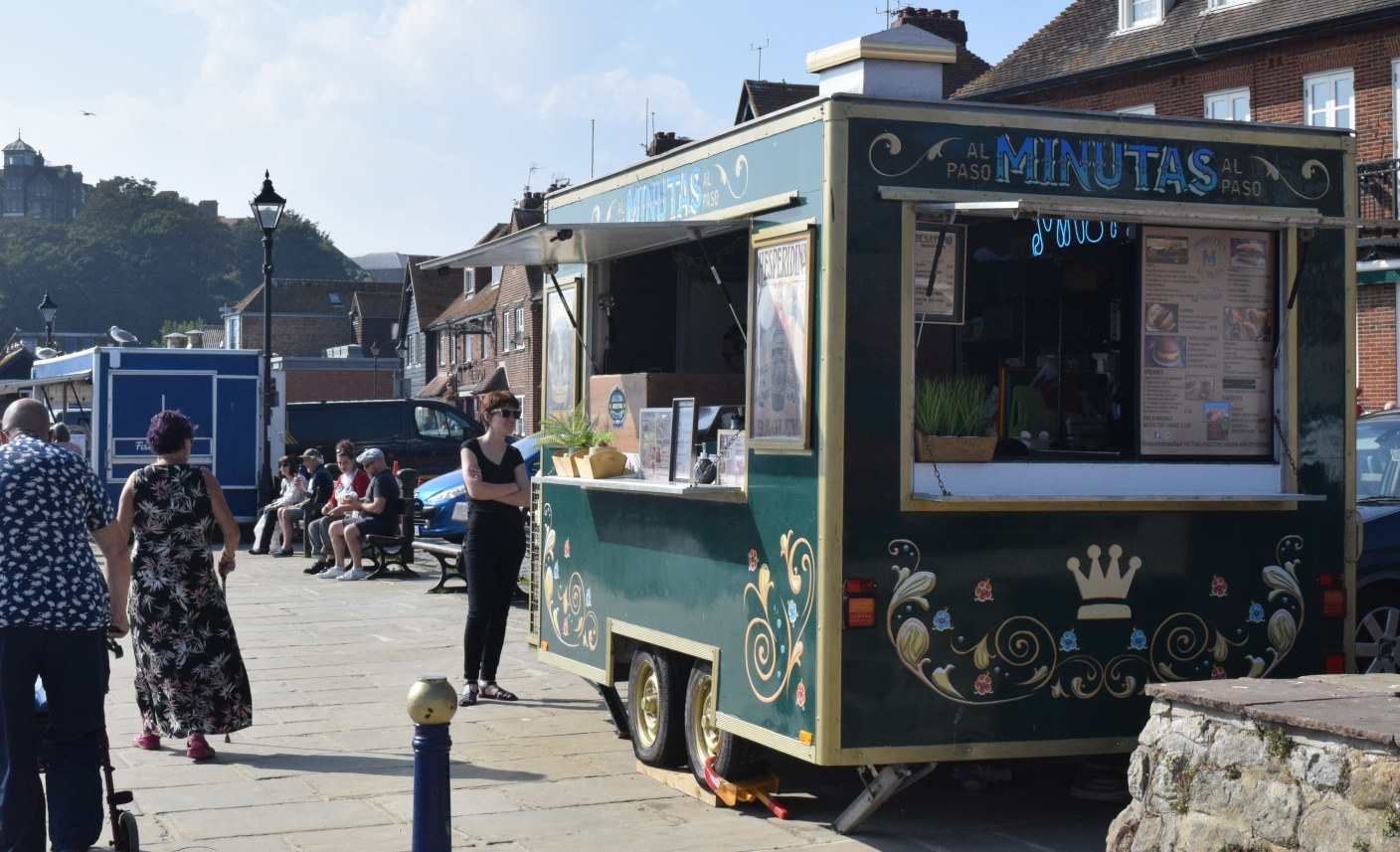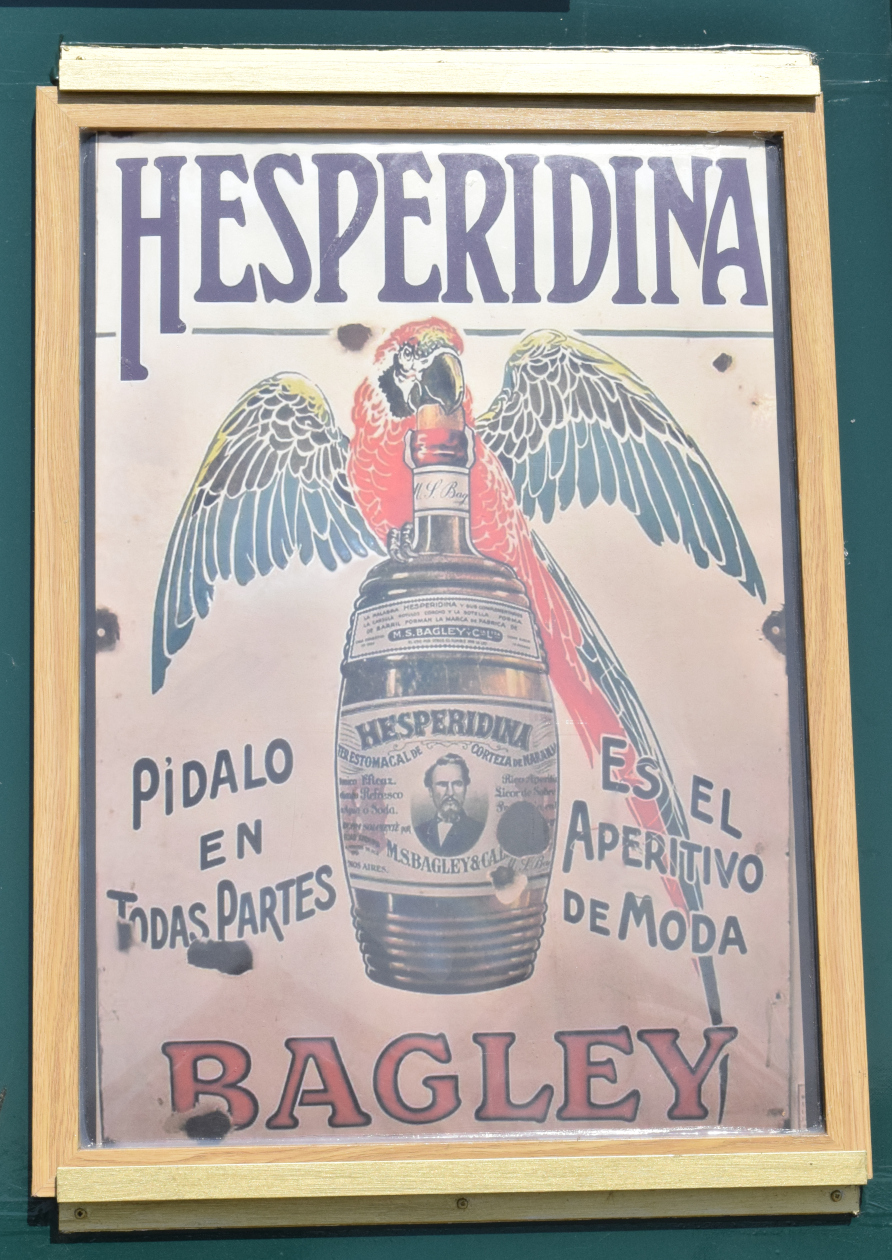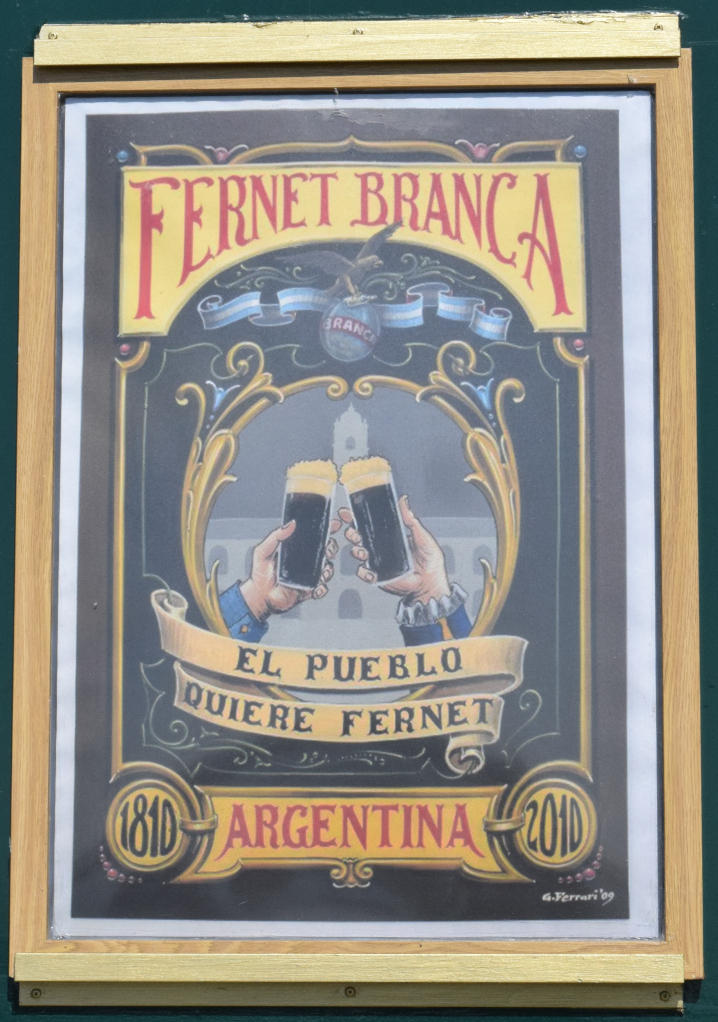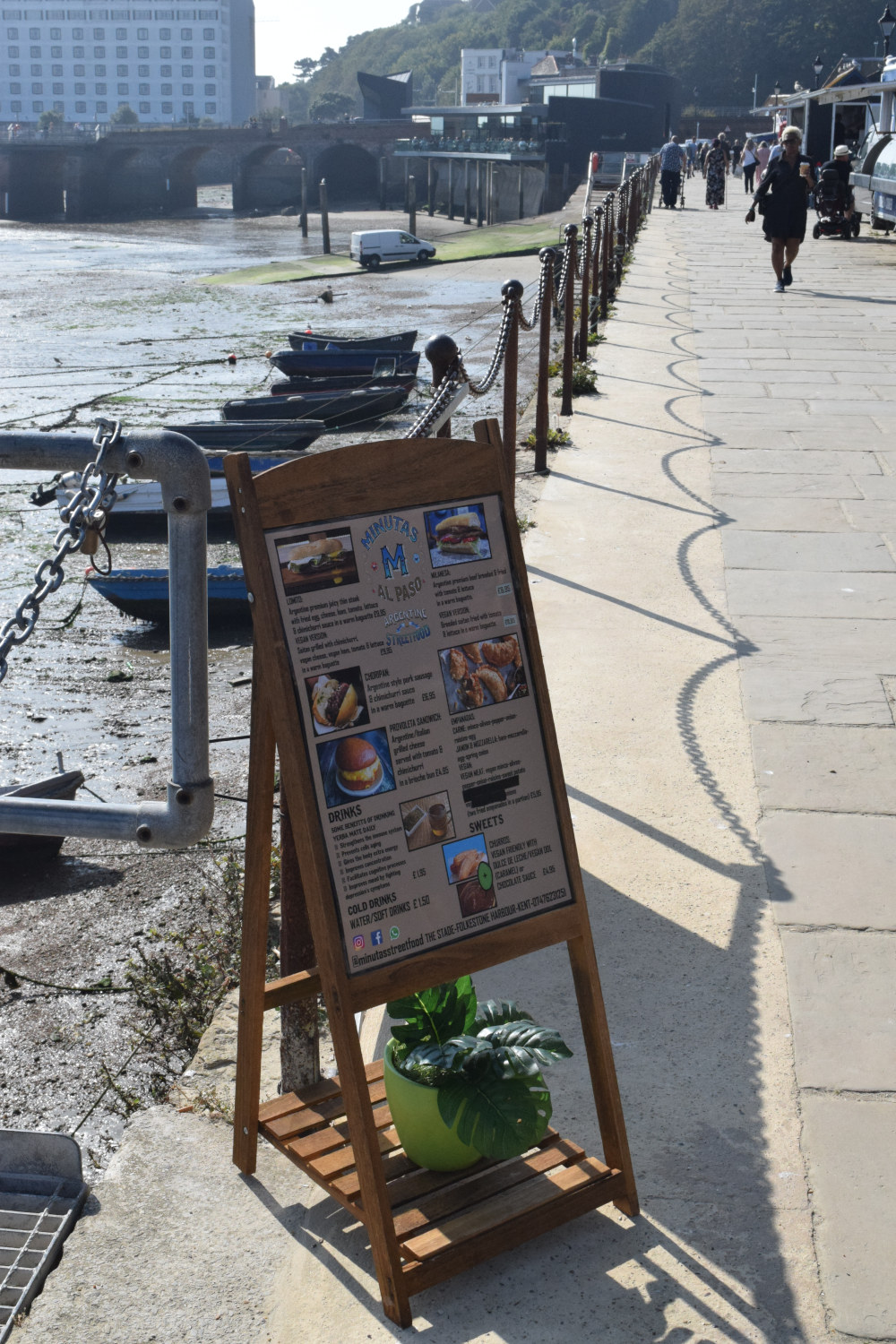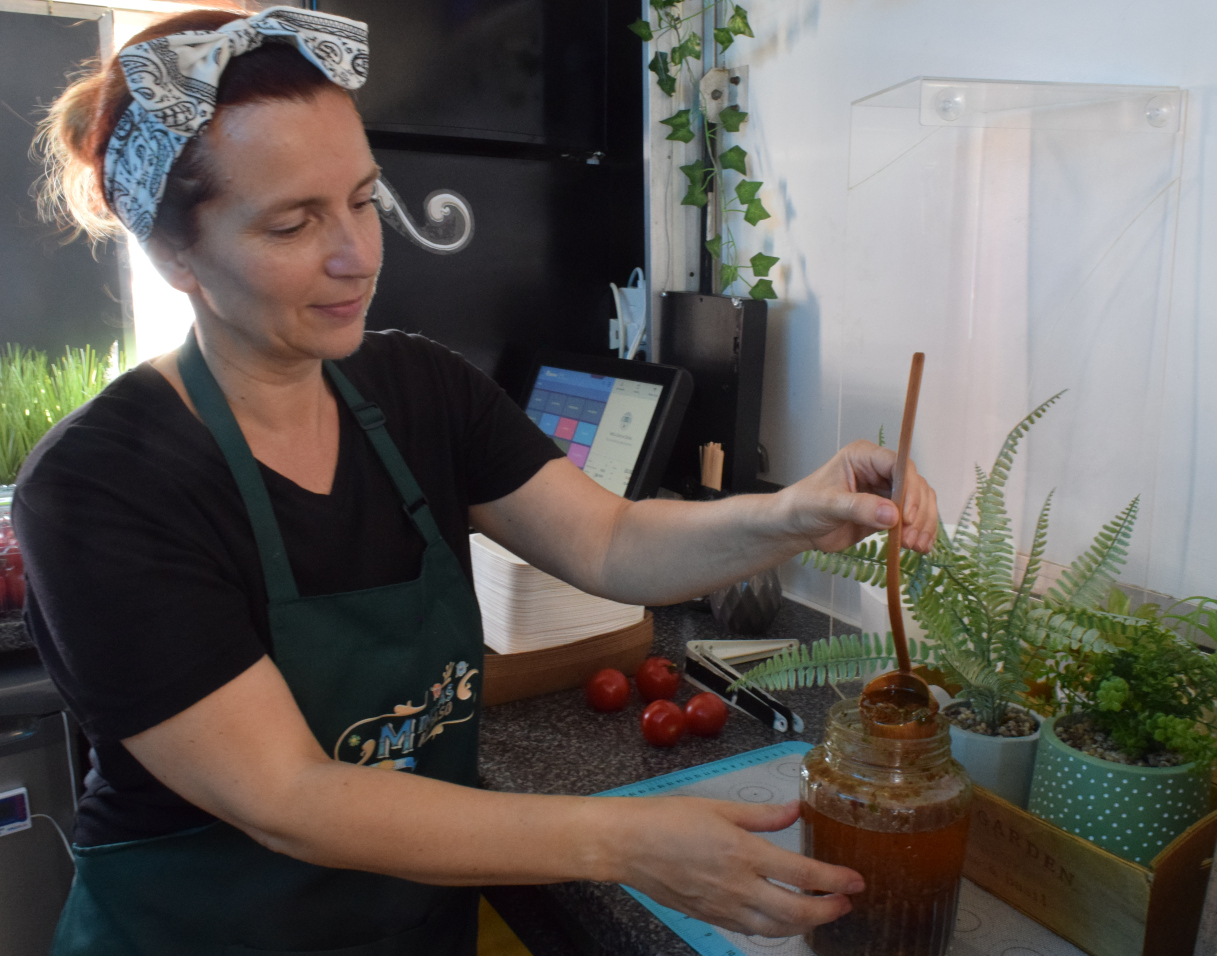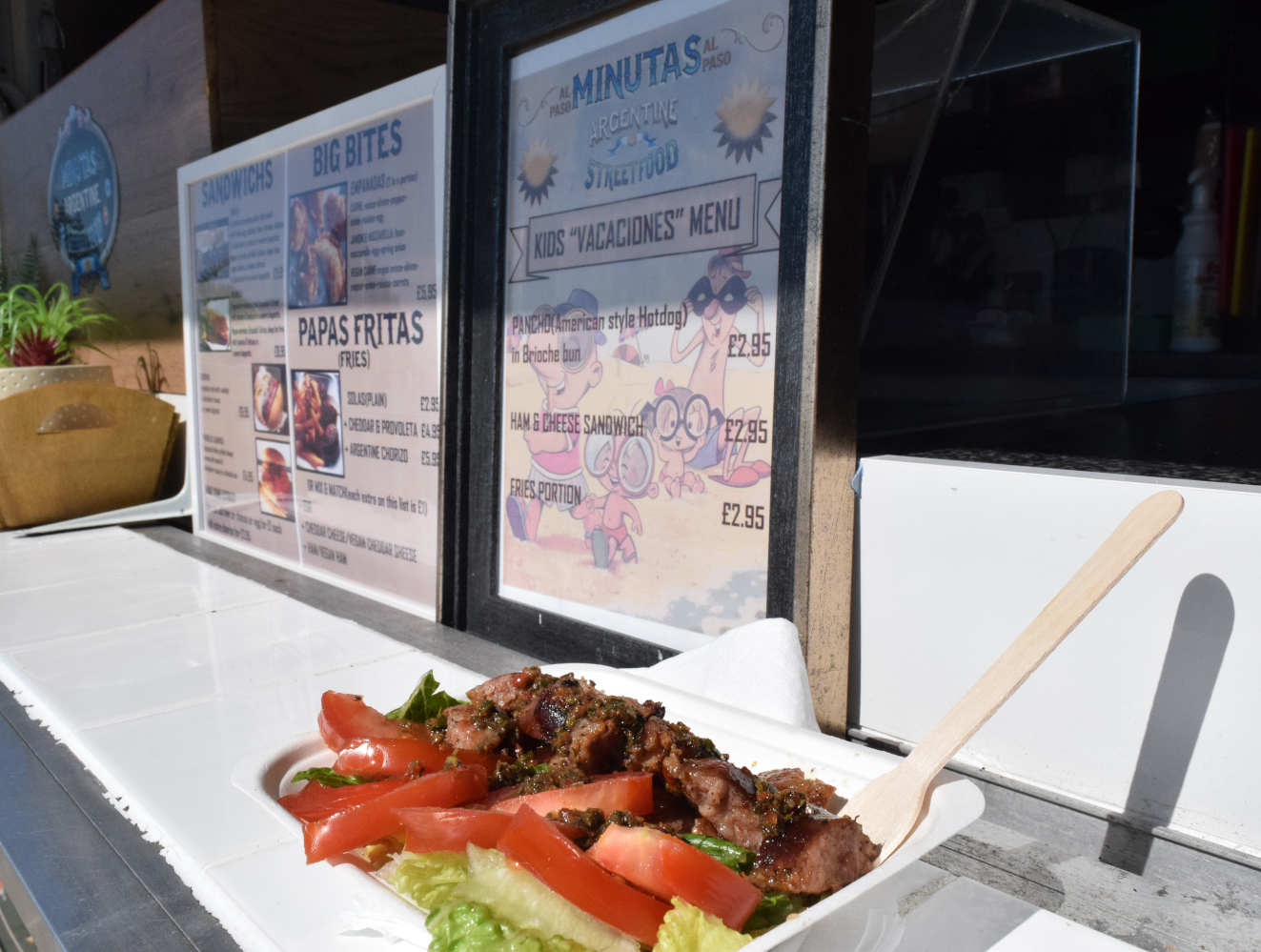 creative ENTREPRENEUR
"In everything I have done I have created the idea from scratch and worked out how to deliver my dream.  I designed the patterns on my food truck, and the images on my menus are of authentic Argentinian foods and cartoons (on the children's menu).  It gives a real feel of my country in doing this.  Buenos Aires is a mixture of kitsch, vintage images and sometimes really crazy ideas!  Loads of lights everywhere and music too.  I can remember getting on a bus going home and it was covered in fairy lights and all these little pictures.  It was a bit 1980s and just mad, but I love that!
"Starting out on my own here in Folkestone I didn't want the responsibility of a large restaurant.  So, I've started small here on The Stade with my food trailer.  All the ideas are in my head and some things will work, and I'll try other things.  That's what's so great about being here, I can adapt and learn and try new things.  I love learning, so this is a really exciting experience for me. Maybe, over the winter months I can try doing some pop-ups around town, but being part of The Stade traders has been great in meeting new customers."
messy dribbling egg and melted cheese
"There are lots of things on the menu and all of it is cooked fresh.  I slice the steaks up for the sandwiches with the chimichurri sauce.  One thing I am eating a lot at the moment is the provolone cheese sandwich with tomato but I'm thinking about putting ham and runny egg on top.  It has a salad on the side with tomato and lettuce, that's the healthy bit!  There are no limits to creativity and imagination!  You can try 'choripan' which is the Argentine sausage.  It's not like a Spanish chorizo, it's quite different, and it's the sort of thing you'd get at a football match.  It's quite traditional to see grills outside in Argentina, all along the roadside.   I also do the Milanesa which is the Argentine steak that's been breaded, with garlic and parsley, and then fried.  
"Another traditional food is empanadas which are little packets with different ingredients inside depending on where you are in the country.  I serve a traditional meat with olives, raisins, boiled egg, red peppers and onions.  They're nice and juicy, really herby…  And also in Argentina, if you are on the beach, there will be a man walking around with fresh churros.  So I make those here and you can dip them in dulce de leche caramel sauce or melted chocolate.  It might be difficult to decide what to have!  I know I find it hard to decide, but then I'm really lucky because I can have it every day!"
Discover more about folkestone below