It's all about the view – Mark SaRGEANT Rocksalt
Mark Sargeant – owner of Folkestone's very own Rocksalt and The Smokehouse is a chef with many accolades. Currently to be seen on Channel Four's Beat the Chef, his titles include Young Chef of the Year 1996 and Chef of the Year 2001.  He's a Michelin Star award winner, was Head Chef for Gordon Ramsay at Claridges… Now co-owner of Folkestone's very own Rocksalt, Folkelife wanted to know why Mark changed the high-life of London to live and work in Folkestone.
folkestone chooses you
"There is an old saying around here that you don't choose Folkestone, Folkestone chooses you.  And it's true!   I never thought of coming here!  In 2009, before Rocksalt was built I had been running a restaurant in Mayfair for 10 years. I had just left working for Gordon Ramsay and I was wondering what to do.  Josh De Haan called me with an idea, a concept for a restaurant in this location. It's cantilevered around the harbour wall in Folkestone, looking out to sea.   What can I say?   I fell in love with the idea, and it was a hole in the ground at the time!  I saw the plans for the restaurant, and the ideas for the town itself, and that's what I fell in love with.  So, I moved here, and my kids go to school here, and we're now Full On Folkestone!"
This area was untapped
"I don't think there was one person who didn't think I was taking a massive risk!  Moving my wife and family down here and opening up a restaurant.  Obviously, when you've had such a high profile life – Michelin star, best restaurant in the country, working for Gordon Ramsay, and you choose to come here – it was a massive risk at the time. 
"This area was untapped; there was nothing to show that this sort of venture would work.  But, the food critics came down and they got it, they saw what we're doing and understood.  People get very London-focused.  So to show a big wide space, a view out to sea.  This is a concept for a place to eat and it changes people's perspectives.   We've worked very hard and it's going well."
---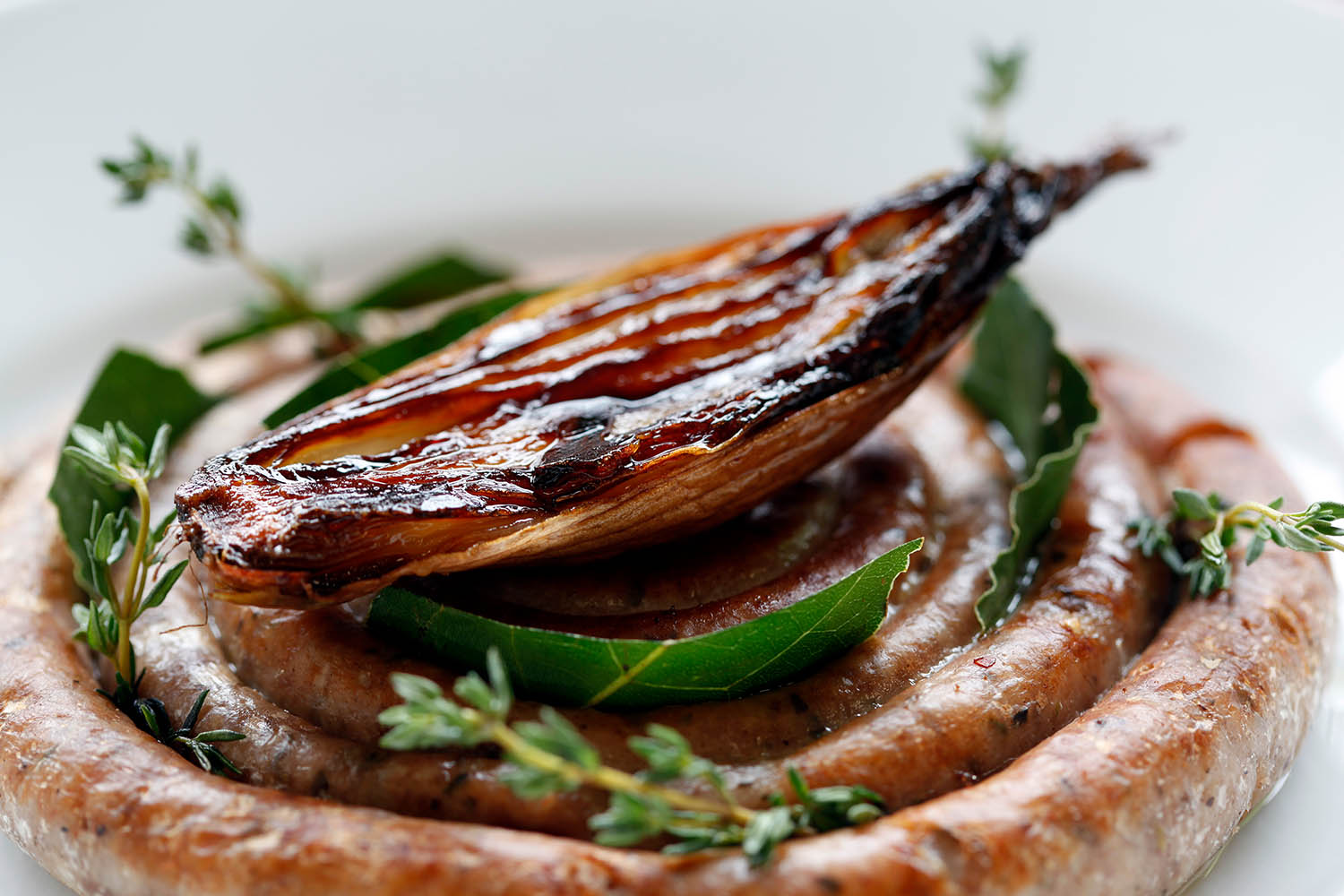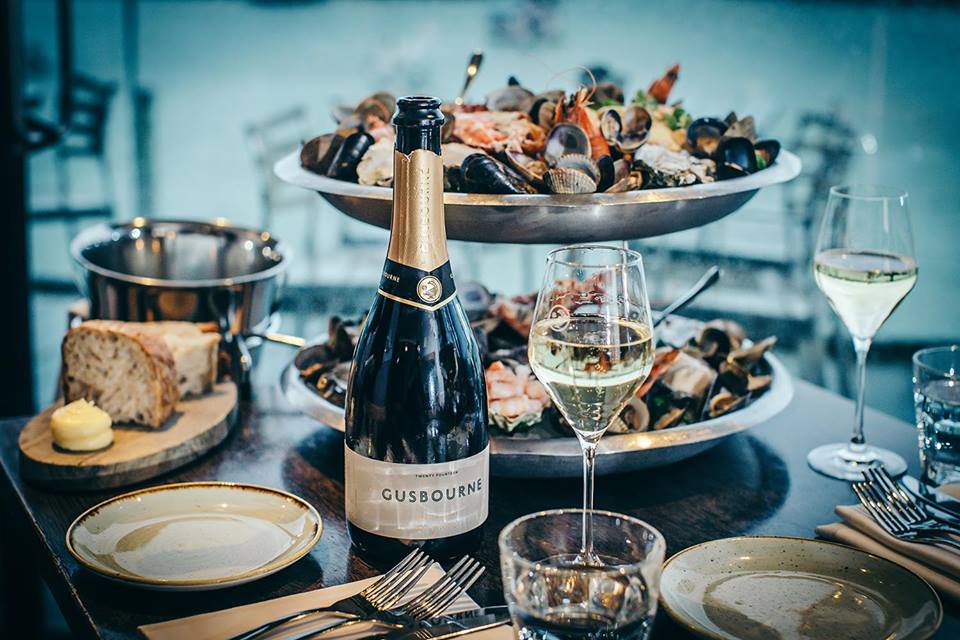 Folkestone on the food map
"I saw Rocksalt as part of the jigsaw puzzle of the food scene.  We wanted to bring people here from all over the country to taste what we do. They take a second look at this place, and think – ahh…!"
"When we opened we didn't want to be 'that posh restaurant'!  It's an impressive building, yes. It's sound business sense, but also important for us to be a part of the community. So we have to cater for everyone, that's really important.  You can have a bottle of wine for £350, and 55 day aged porter house steak for £80. But also there are really good wines for under £20 and fresh, simple food too.  Our three course dinner when we started in 2011 was only £17.95.  Pop in for one course and a glass of wine, or you can come in for a Dom Perignon and the Seafood Platter.  You can have a burger at the bar…  we want everyone to feel comfortable here."
Everything we need is here!
"Our location is great – not only the view, but being in Kent.  We've embraced what Kent is about: Provenance, seasonality – which simply makes sense.  If you draw a 50 mile radius around our restaurant, you encompass Northern France!  We have lobsters caught just over the harbour wall."  
local seasonal produce
"In the summer, the fishermen will walk past the window and show a massive turbot to my chefs and signal – do you want this?  This opportunity gives my chefs creativity.  Yes, Rocksalt has a set menu, but our specials – well, the choice is amazing!  In the spring, our asparagus is from Mersham – just up the road.  We've chosen Gusborne for our house sparkling wine which is a good as, if not better, that any champagne.   Rocksalt has the location, quality local ingredients, local ales, great cider, apple juices – everything we need is here!"
---
The best location in Europe
"Our connection with the sea is so important.  You can do all the food in the world you want, but the location is just the best, hands down!  Our building, designed by the fantastic Guy Hollaway won a RIBA award, and everything we're about is the sea.  The colours of the banquettes reflect the bottom of the sea, and the décor of the bar upstairs reflects the top of the sea.   It's all about the view – if you ring up for a sea view, every table has one!  You get a different view from the bar, being higher up, you get a different perspective.  I'm really lucky.  We've got one of the best locations for a restaurant in the UK, actually, in Europe – we cantilever around the harbour – it's just amazing!
Freshest folkestone fish
"What I love most is the interaction with the guests.  When they first walk in to Rocksalt, you hear gasps as they come out from behind the black curving RIBA-award-winning walls to this.  This glass-fronted room looks out over the harbour.  When the tide is out it's my favourite; the boats are of kilter, the mud flats make it look really artistic.  But when the tide is in and the fishermen are landing a catch, you see how fresh we are.  Each guest can see the fish landed on the slipway, goes into the restaurant and ends up on your plate – we're as fresh as that.
"When we first opened Rocksalt, I remember watching as the fishermen came in with a catch.  Every guest, got up, and walked over to this side of the restaurant to see what was going on, and to watch the fish coming off the boat. It gave me a sense of joy, it confirmed that this place is one in a million."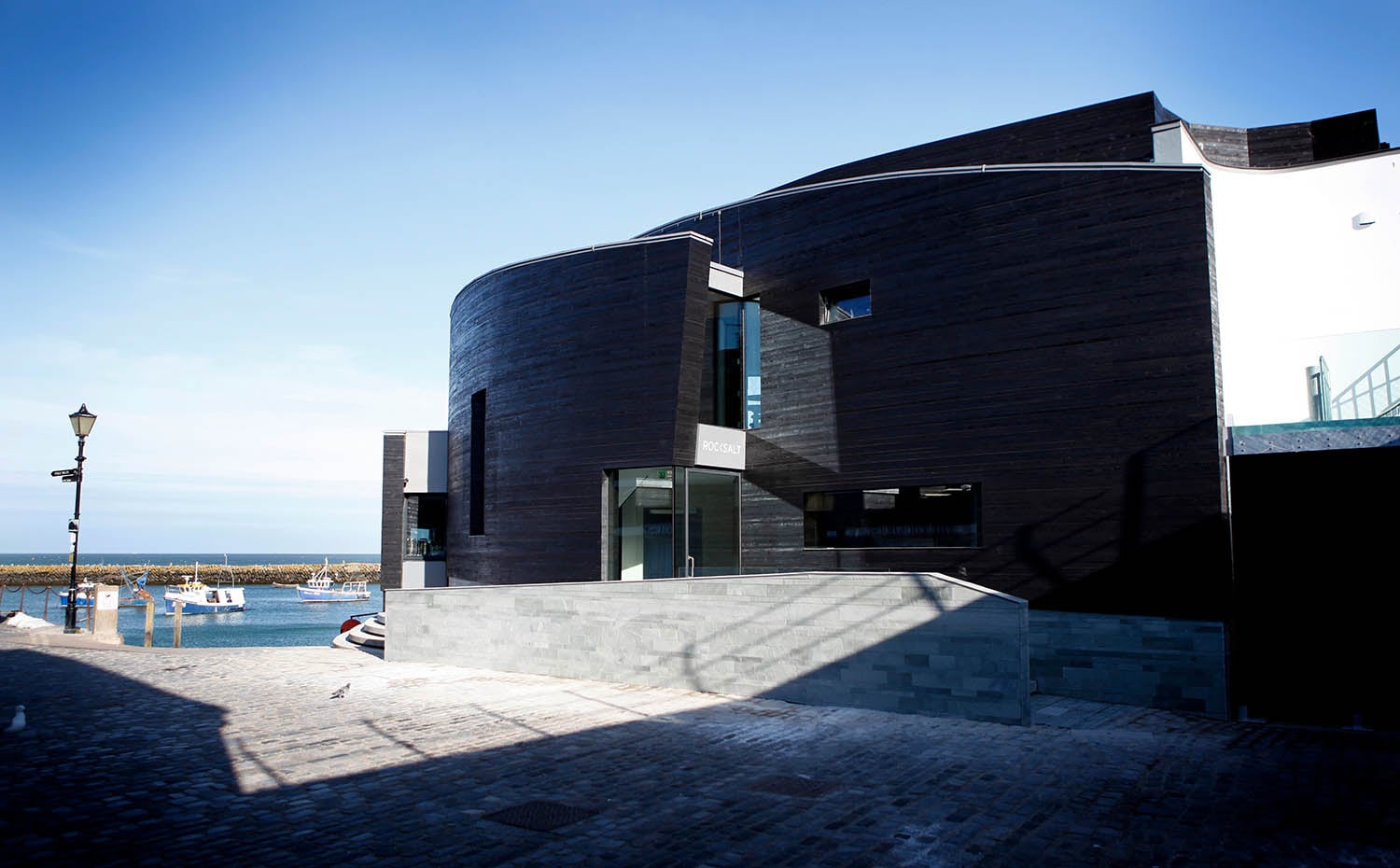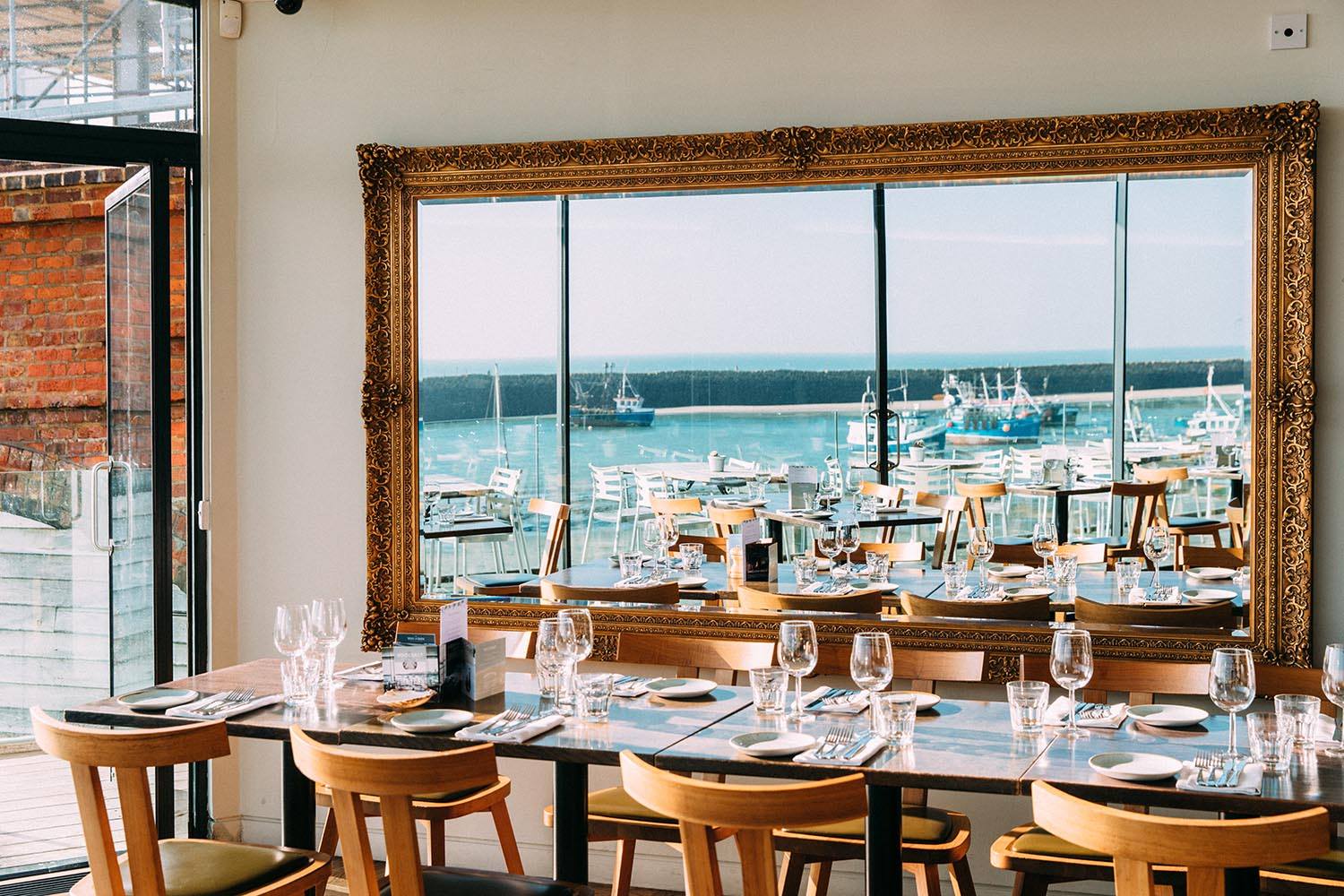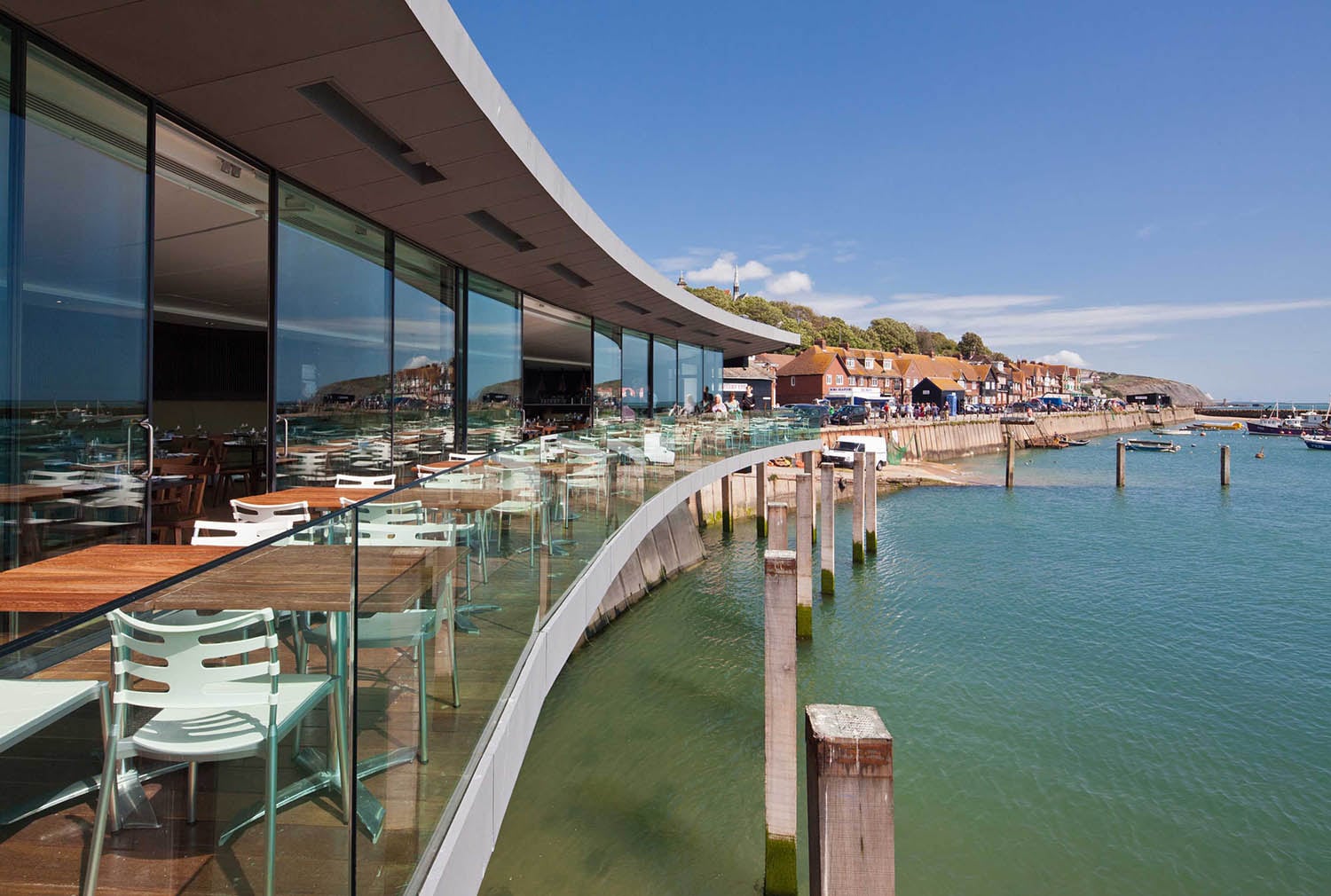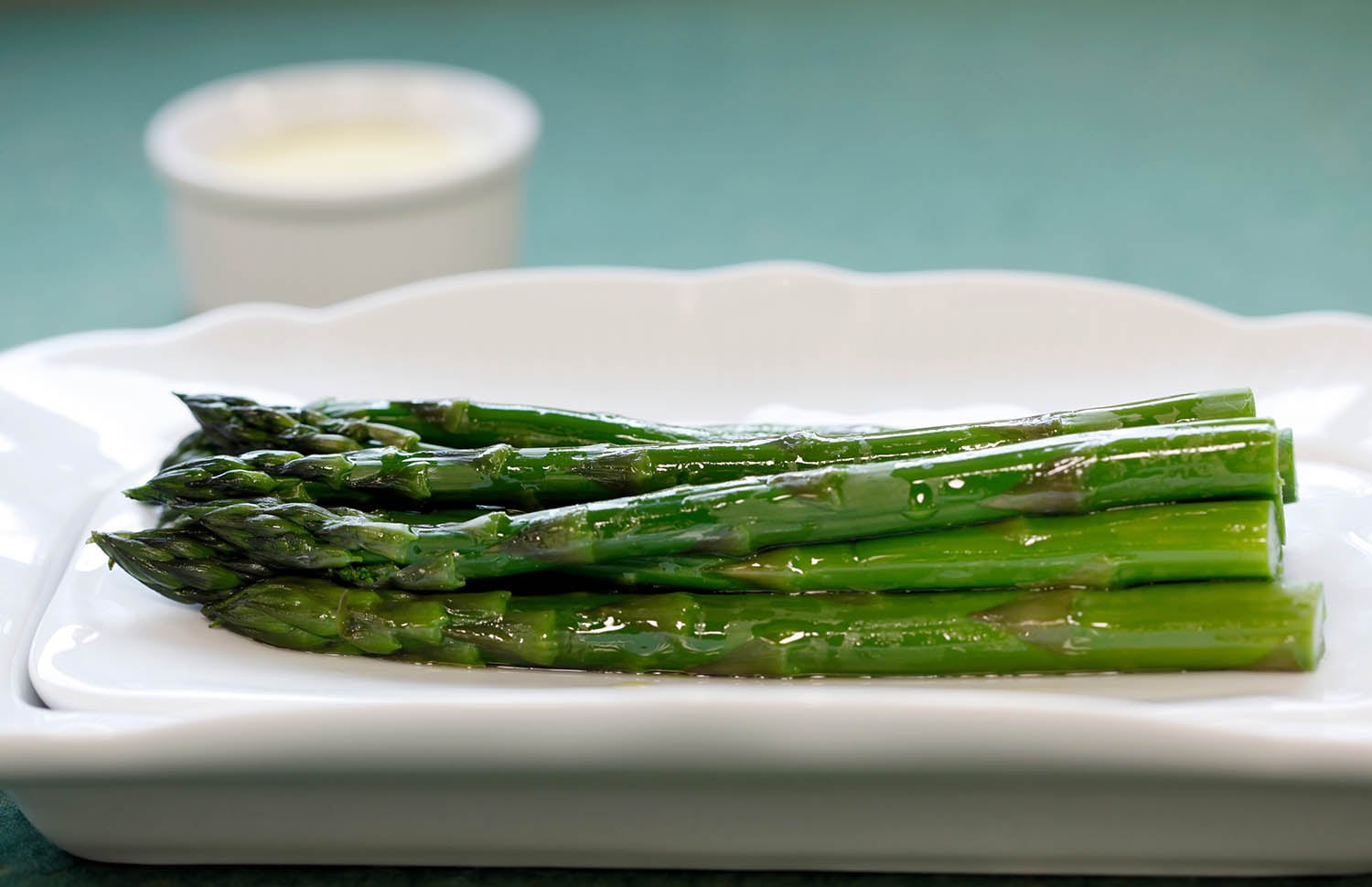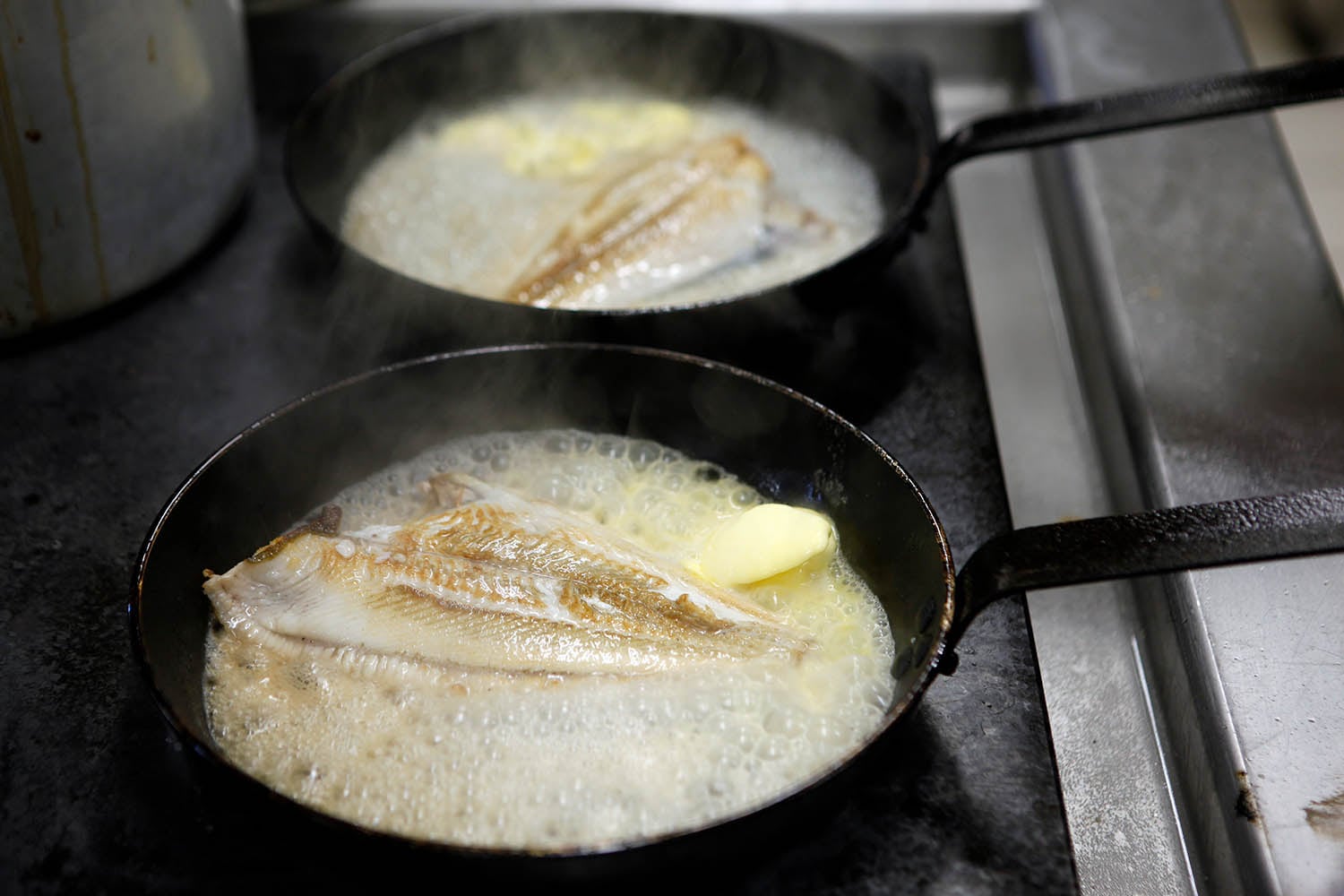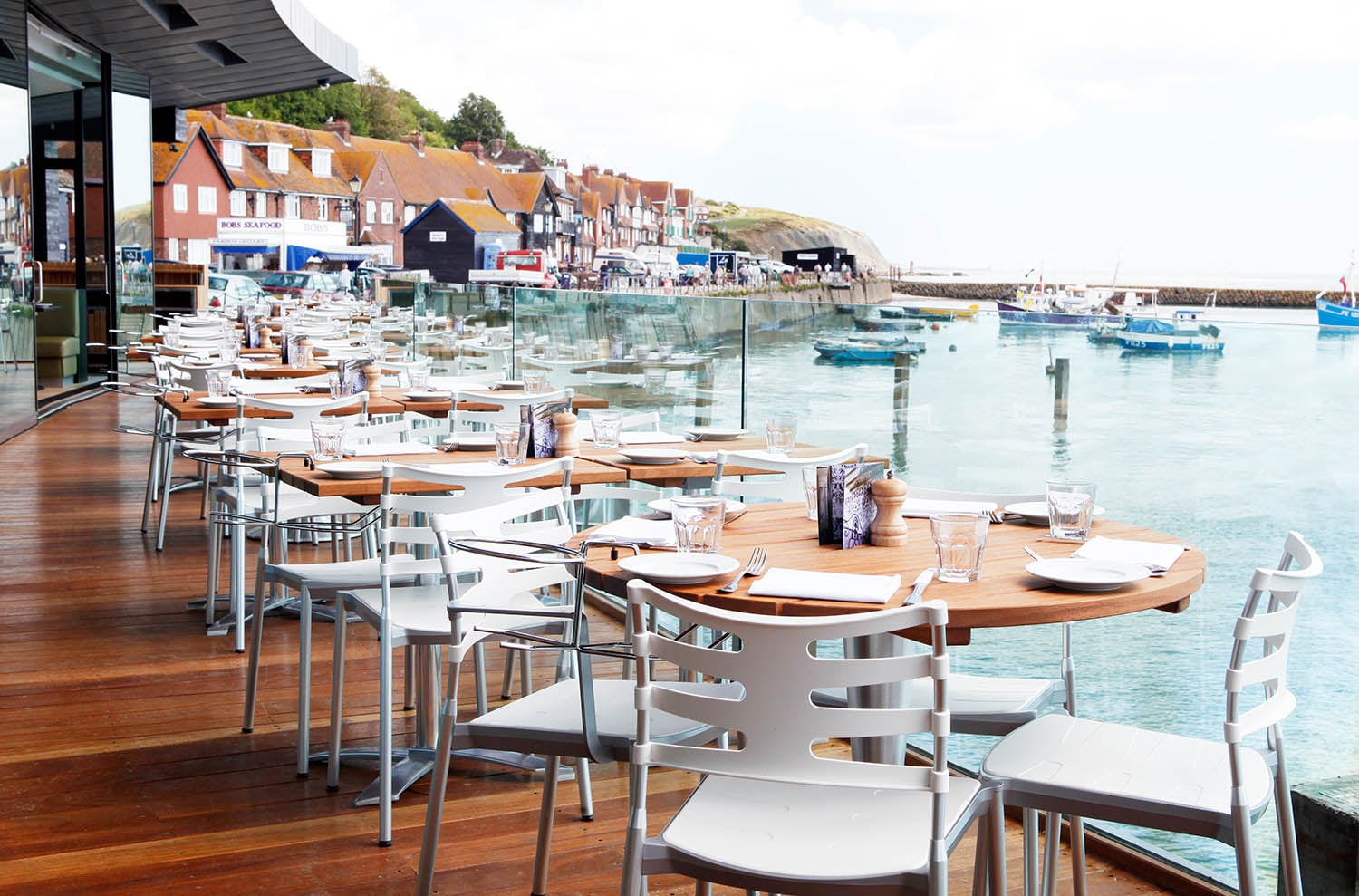 it's all about the view
"The view never gets boring, there are spring tides, the waves get up, a thunderstorm is really exciting!  When it's 25/26 degrees and the sea is blue, the sea is so clean. Sitting on the balcony with lobster and chips, a glass of Rosé,  it's like being in the Mediterranean.  What more could you want?"
Come to folkestone!
"I think, for me, Folkestone is a town of opportunities, it's growing and on the up.  It was hugely successful in Edwardian times, since then the World Wars had a big impact. The changing of industry and sea-trade altered the landscape of Folkestone.   This area though, with the foresight of Sir Roger De Haan, has so much potential and opportunity. 
"This was my first solo venture,  and yes, I did think 'Should I stay in London and get the right backer'?  You can do anything in London, it's not so much a risk, or should I come here?  Here, it's a risk, but it's an exciting one, and this definitely was the right move.   People come down here from London, and other places which are full on and find there's a sense of hope and belonging and fellowship.  Just look at it though, the Harbour Arm development has been fantastic!  Every year something happens to make this place better, and gives it the wow factor!  It's unbelievable!  Come to Folkestone!"
mark sargeant tv chef
Mark featured on James Martins' Great British Adventures on 4 March 2019 on ITV.  He was learning to bake with Docker, who have an on-site bakery at Folkestone Harbour Arm.