Macknade – extending the family to folkestone
Macknade is a famous Kentish name synonymous with local, quality food and drink.  Now soon to be based at Folkestone's Harbourside and opening in Summer 2022.  Stefano Cuomo comes from generations of farmers who have grown food in Kent since the mid 1800s. In the 1980s, his parents – mum from Kent, dad from Ischia, in the bay of Naples, Italy – diversified to create a farm shop in Faversham.  Now the ethos of local, premium quality produce continues but they let others do the farming.  With their original shop in Faversham, a sister venue in Ashford, Stefano has been thinking about a place in Folkestone for a while.  Folkelife spoke to him about the family's plans and what's in store.
"I'm the owner of this family business, in the sense that I'm the generation that's leading it forward for the moment.  My father is from Naples, Italy, and my mother from Kent.  That Italian/Kentish heritage goes very well with food."
macknade
"Macknade is the name of the original farm my mother's family had.  When my father came over in the Sixties, he started up a small market garden on the Ashford Road in Faversham.   He was growing shallots, mange touts, aubergines – vegetables that weren't that commonplace at the time.  The 'pick-your-own' trend was coming over from the US and the supermarkets hadn't quite bitten the market yet.  There were a lot of people who would come for their vegetables knowing that they were wonderful things that you couldn't get just anywhere.  
"We started the shop selling from a caravan with a few boxes outside, and it's grown to the foodhall venue that it is today.  It's housed in our old tractor sheds from the farm and the oast houses which had been used to dry hops.  I suppose what I've recognised as being part of a generational family business is you work out where you can have value, and how to do that.  My parents have generated a lot of loyalty and affection around the brand that is Macknade.  People know that that's how they want to engage with food."
"We represent the growers, producers and the supply chains that get that quality, premium product to you.  It's about telling the stories behind the food you're eating and understanding how it's grown and how it got here."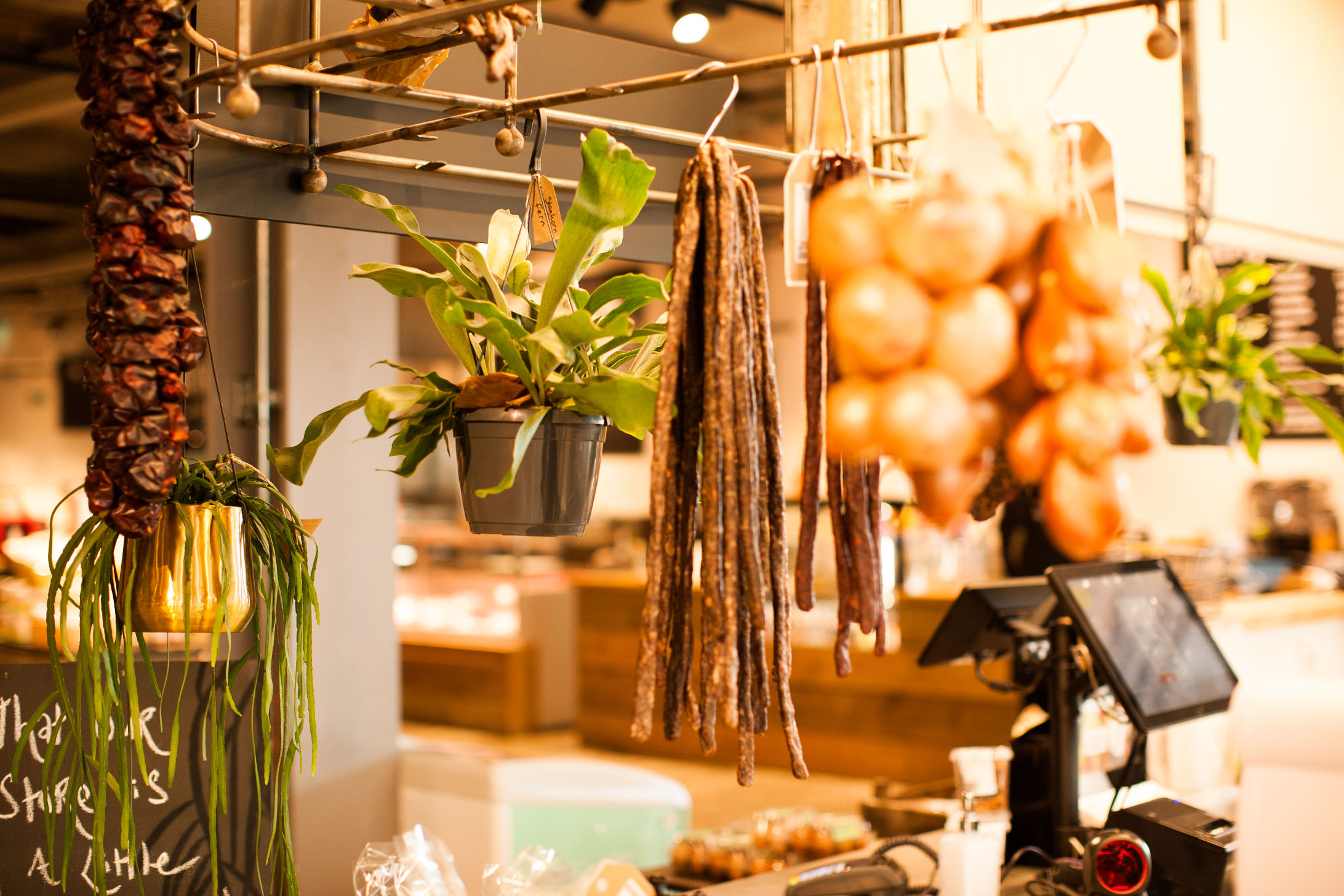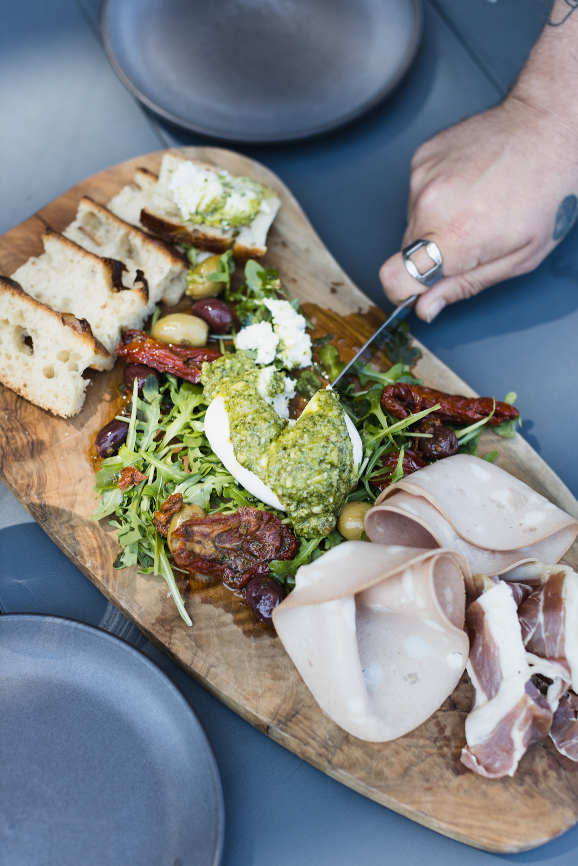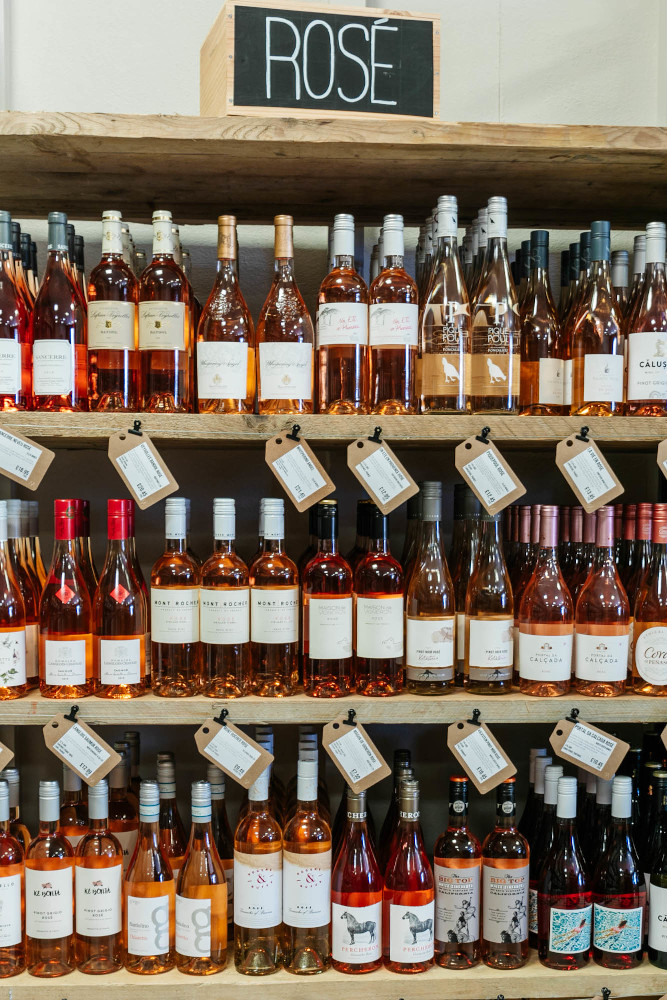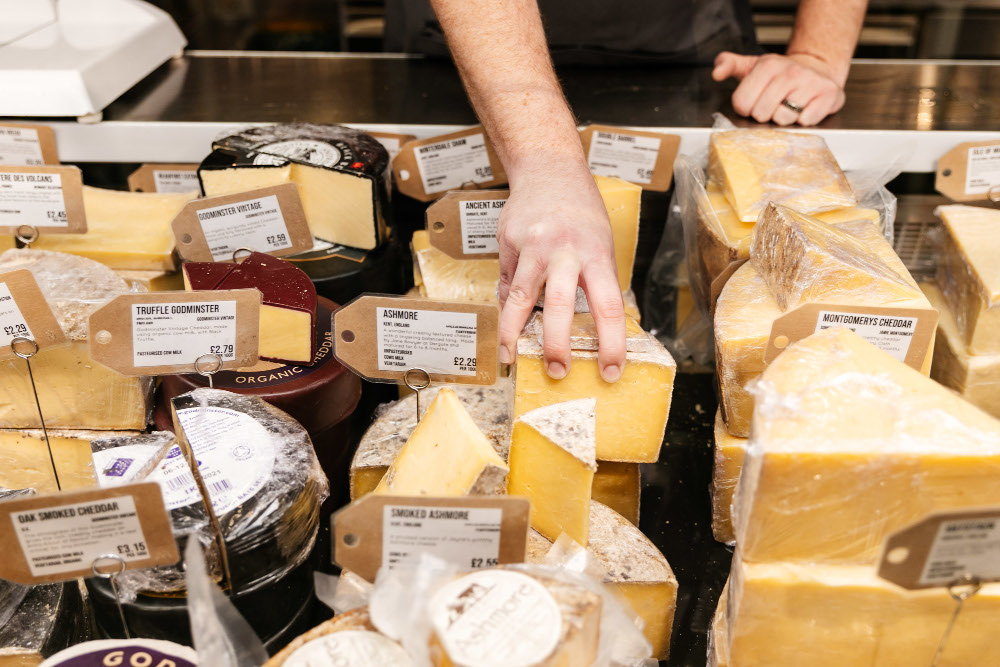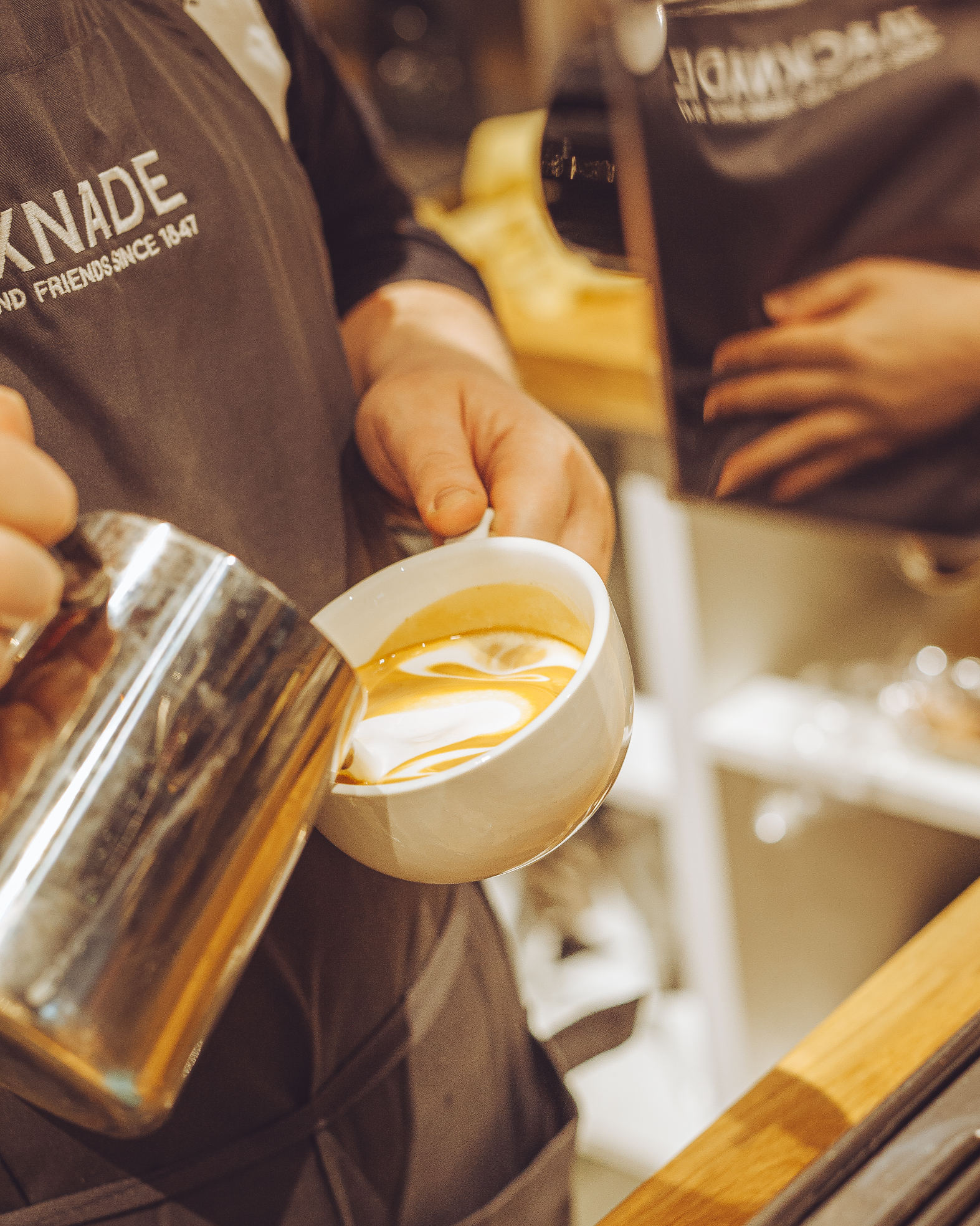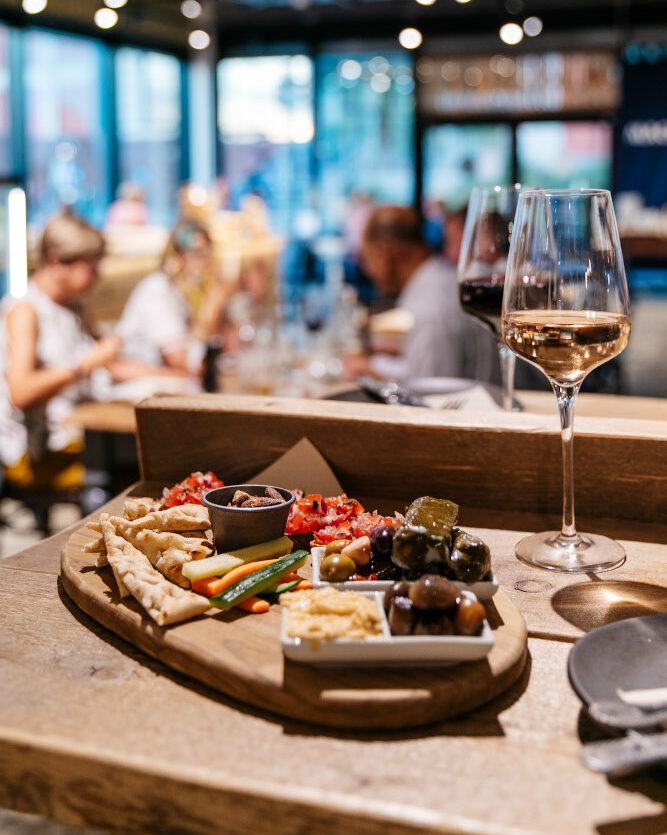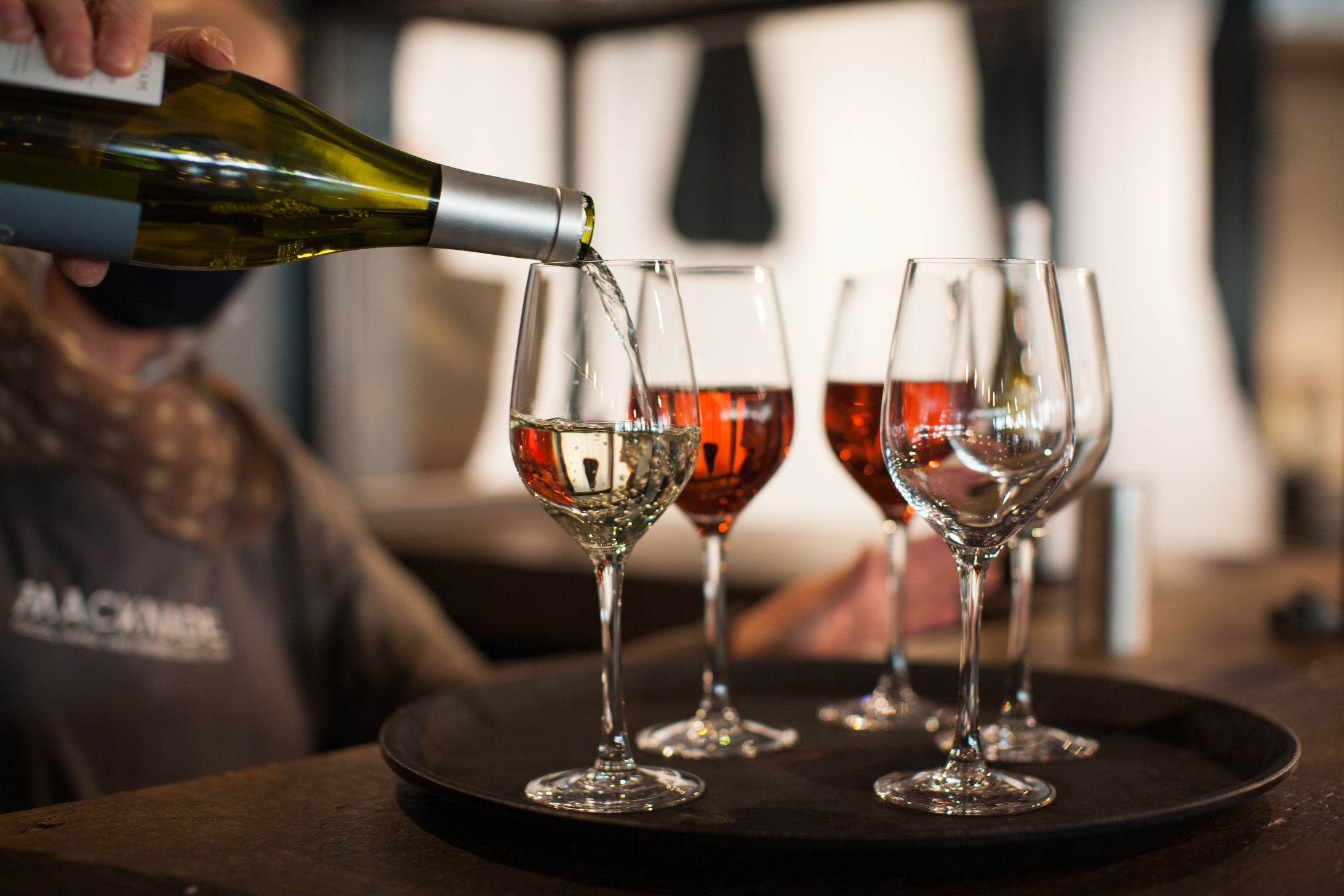 extending to folkestone
"I've looked at Folkestone for over 10 years now as a place we should be located.  I love the fact you can see France from here, and the sea views are stunning.  As well as that though, Folkestone has been a destination place for food for a number of years.  It's about picking the right time to become part of that scene, and that's now for us.  We have a brand name of Macknade where people know what they're getting.  They buy into our ethos and if you look at the location here on the Harbour Arm we have some of our suppliers.  Docker Bakery is just over the way; Wild Box Cocktails, we've supported Laura from the very start of her business; there's Terlingham Vineyards just up on the hill…
"To be a part of this activity here in Folkestone is really exciting.  Maybe 10 years ago, the town couldn't have supported such a wide variety of food offerings.  If you think, when running a business, you have to be able to function on a cold, wet Tuesday in February, as well as on the bright sunny weekends of the summer.  I believe that Folkestone can do that now."
the macknade offering
"Our area here at Harbourside is our smallest site, yet it's the largest site on the Harbour area.  We have 8 containers cleverly connected to provide a sea view front to the restaurant, and a delicatessen area, and kitchen too.  I think we've got the best view in town!  We'll be able to seat 120 when the outside area is available.  The idea is though to be open all year round, and every day too.  You want to be sure you will be able to get your supplies and a bite to eat or a cup of coffee. That's what we're offering.  
"Of course we'll have the cheese counter, and you'll be able to sit here, enjoy that view with a glass of wine to go with your cheese.  We'll be doing tasting sessions where you'll be able to meet our producers and find out more about the food we're offering. It's important to meet those that run the family farms we support.  You then get to taste their produce and find out why it's so special."
bruschetta and charcuterie
"Our menu will change with the seasons and but the idea is that from breakfast through to evening we'll have something on offer.  It's a casual dining feel, using produce from our delicatessen area and creating something simple.  We use simple and few ingredients, put them together well to create something delicious.  The ingredients then speak for themselves. 
"This area has the scope to fill all the outdoor space on a sunny day.  But the real beauty of it for me is that when winter rolls in, we can slide our glass screens across and create a real intimate space.  It brings me back to being able to support a cold, wet Tuesday in February; if there is this space where I can come and get a coffee at 10am on a Tuesday in February and take in that view?  Well, that's stunning, and that's what we're creating here."
discover more about folkestone below