Le Coq – French Rotisserie Chicken on Folkestone Harbour
Julia Riley and team are opening Le Coq on Folkestone Harbour.  It's a series of containers connected together looking out towards the White Cliffs and the sea on Harbourside at Folkestone.  With views across to France, you'll be able to enjoy freshly cooked rotisserie chicken with salads and proper French fries, followed by some sure fire winners for dessert.  Julia has been walking her dogs along the Harbour and beach for over 20 years and has watched the area regenerate itself into the visitor destination it is today.  Folkelife spoke to her about becoming part of the trader family with her new venture.
regular visitor, new trader
"I've been coming down to the Harbour from our house in Folkestone for over 20 years.  The sea energises me and it makes me feel good.  I also love the weather here, it's so much better than anywhere else in the country!  The Harbour area has been fascinating to watch over the past few years.  It's grown so much and the thing I love is that the focus has been on helping people grow and develop an idea.  You could be a tiny business, just starting out, and the Harbour team support you in growing that business. 
"It seems that nothing is out of the question; everyone's ready to try something new.  I'm a doctor and work a lot with the NHS which is full of bureaucracy.  It's so hard to get anything done quickly!  Here, someone has an idea, and if it's accepted then it's all systems go!"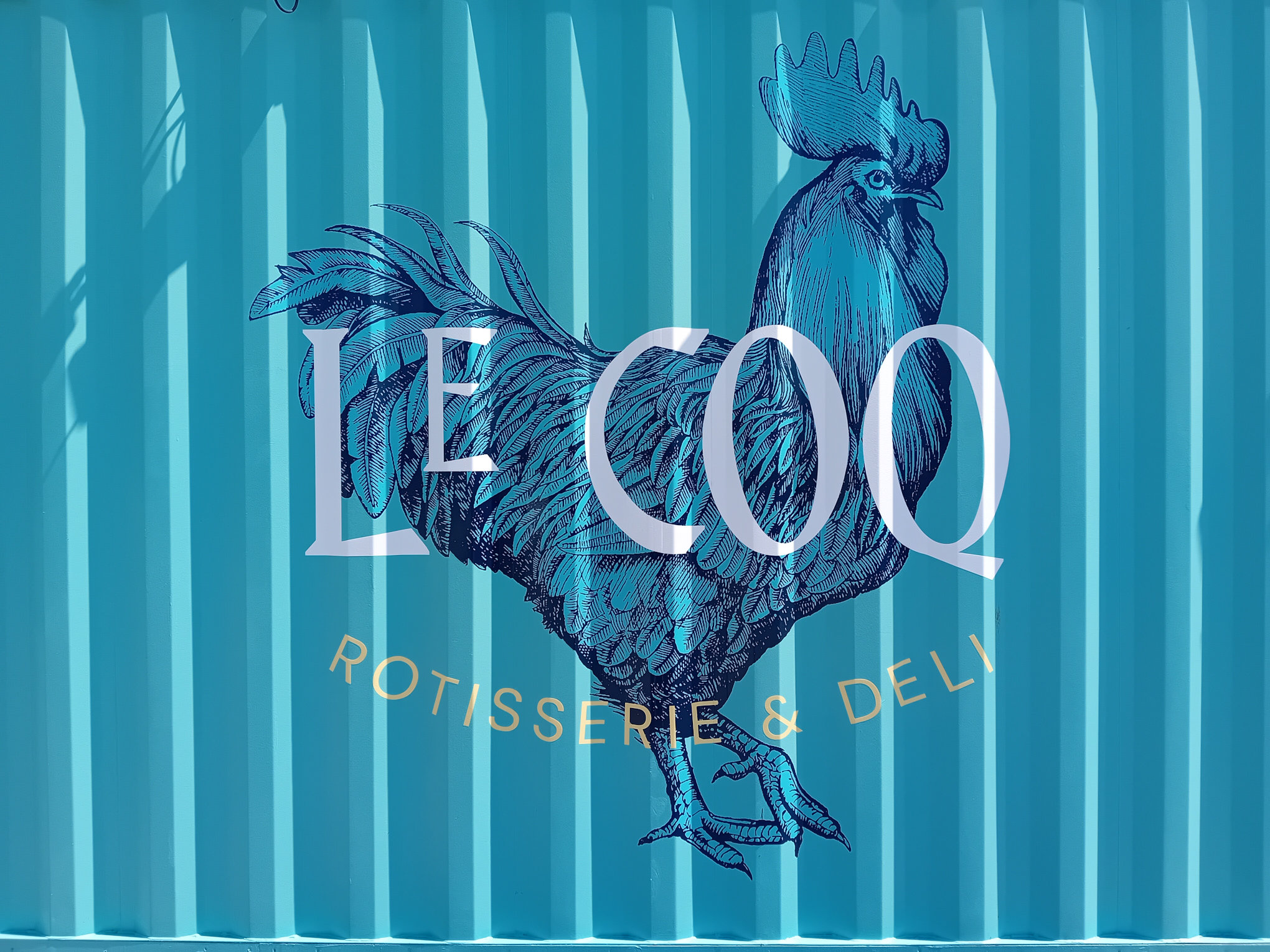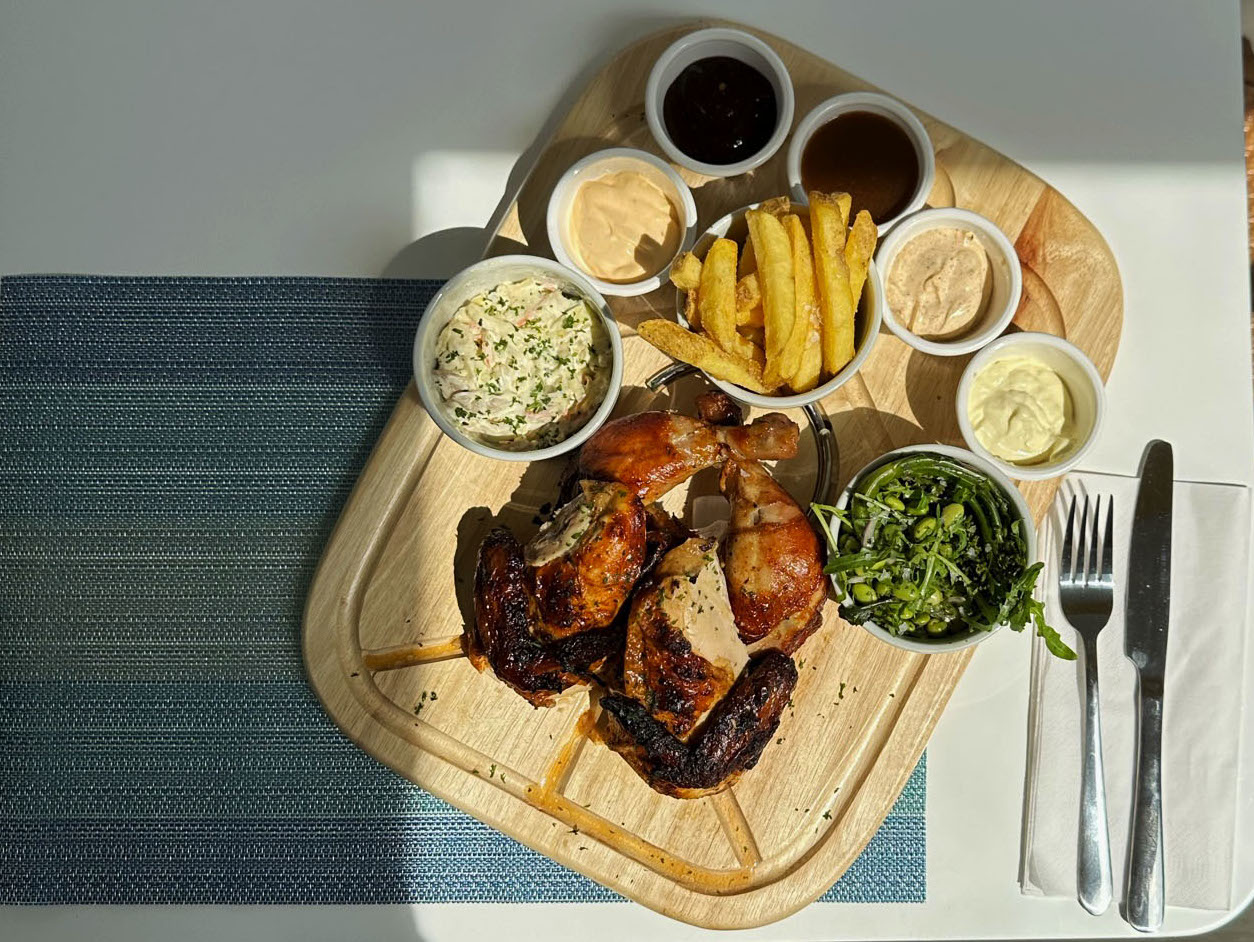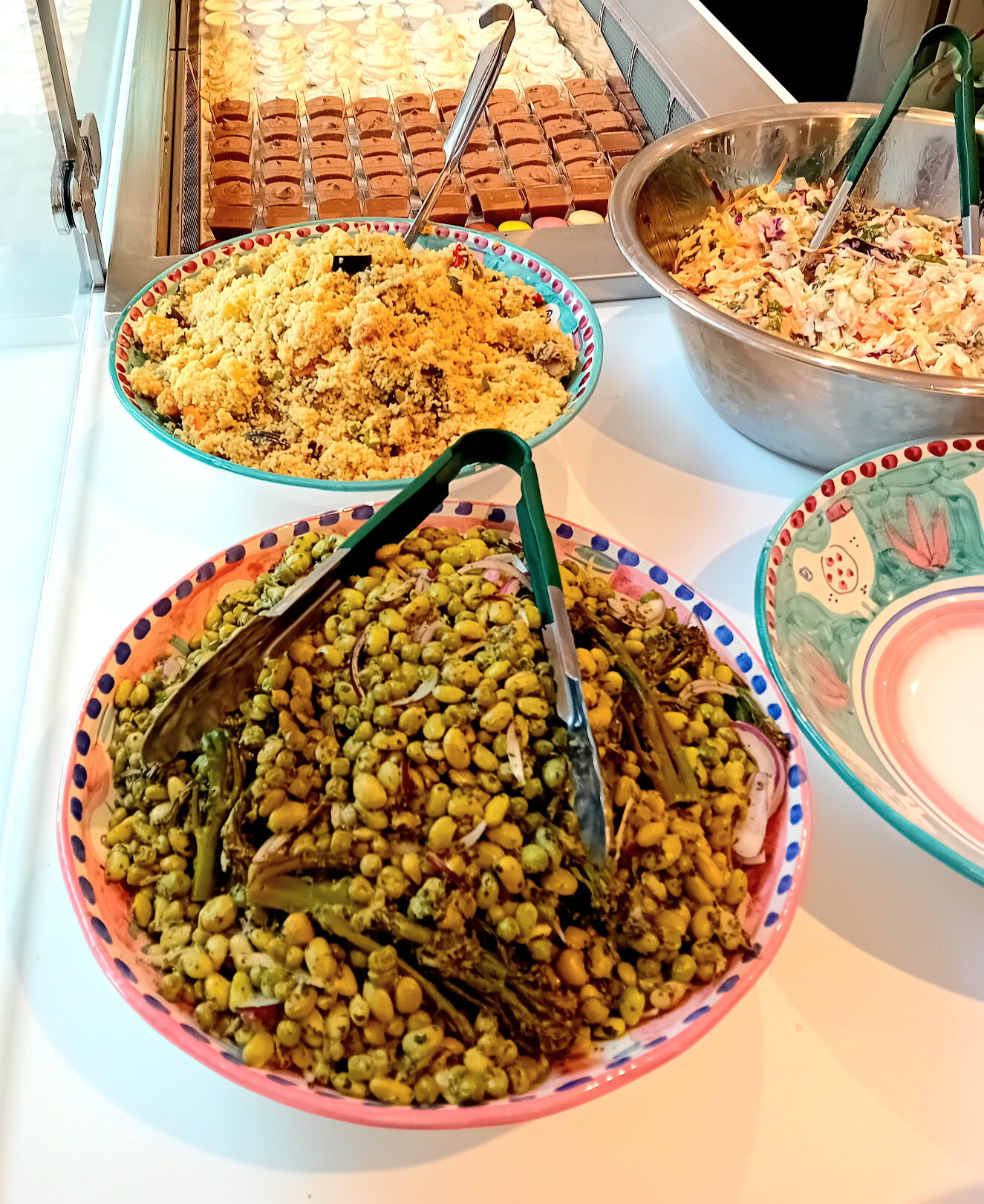 new venture
"I love hens; chickens really fascinate me!  A few years' ago I wanted to start up a farm shop on our home farm.  Eventually my husband relented and said that I could start up a new venture, but it wasn't to be on our land.  I was walking the dogs here around the Harbour and saw the sign on the containers they were looking for new businesses.  So, I came to Harbour House to get more information. 
"I love anything to do with food, and I thought why not?  The Harbour team gives you an opportunity, and a space, helps you to kit out that space and lets you create a business.  Where else can you do that?  The Team has empowered around 66 of us to deliver something to the wonderful people of Folkestone.  Plus, everyone's going to love my space; I have the best space!  It looks out on the White Cliffs, over the sea and to France on a good day."
I'll have the chicken
"In my restaurant you're going to be offered the most succulent, good quality chicken, cooked on a French rotisserie.  Expect high quality food; expect spotlessly clean environment and top dollar service.   We're going to deliver all of this at a reasonable price because I want Le Coq to be a family restaurant where everyone can come and have fun.  When you leave, I want you to feel that you've had a wonderful time and can't wait to come again."
shaun the chef
Shaun, Charlie and Phyllis make up some of the team working with Julia.  Shaun is the chef, Charlie is Front of House looking after every visitor and Phyllis makes sure everything is in working order.  The trio worked together at Saga and when Shaun met Julia, he wanted his team along with him.
"I met Julia by chance, through a friend of a friend.  We met in Harbour Coffee Company, next door, and heard about this fantastic opportunity she had.  She showed me this place and I thought 'what a place to work!'; you can't beat this view of the beach, the fishing boats coming in and out all day; the White Cliffs; France just over there, I mean, I thought 'let's go for it!'
"There's a three day process with the chickens; I brine them for a day so they soak up the salts and sugars, and that helps keep them juicy and succulent. Day 2 they get marinated in a peri peri base that we make ourselves and then they get put in the rotisserie on Day 3.  It's a long process but it's worth it."
homemade gravy
"The chicken is served on a board with fries (skin on, skinny potato fries) and coleslaw and a selection of sauces.  Everyone's been talking about the lemon mayonnaise which we make but the homemade gravy has been going down a storm.  I use the juices from the rotisserie and add a little bit extra and that's really popular.  There are salads too which add freshness to the plate and I make a French inspired dressing to go with those.  I say 'inspired' because it's not strictly French.  I add more fresh herbs such as basil and mint so there's more to it than just a vinaigrette.
"The puddings are all homemade too.  There's lemon meringue pie, macarons, berries and meringues, crème brulèe and chocolate mousse. I was trialing the chocolate mousse and it seems the Tobelerone mousse was the winner.  For now at any rate!"
eat in, out and take away
Shaun and Julia agree on many things, and the view is one: "I've got such a space to work in as the chef; it's light and airy and as I say, that view, you can't beat it."
Julia continues to enthuse: "The beauty of my box, apart from the stunning view, is that you can eat inside, outside in the sun or takeaway from the window.  This means that you can have rotisserie chicken all year round!  A few weeks' ago I was here watching the sea crashing over the Harbour Arm, and sitting inside our cosy restaurant, you'll be able to witness this sense of wild nature happening in front of you whilst tucking into some delicious chicken and chips!
"I can't tell you how excited I am to be doing this!  Doing anything in the Health Service takes years, whereas here you make a decision and get up and go!  There's an energy here from the traders and innovators which makes it a wonderful community to be a part of.  And this is fun!"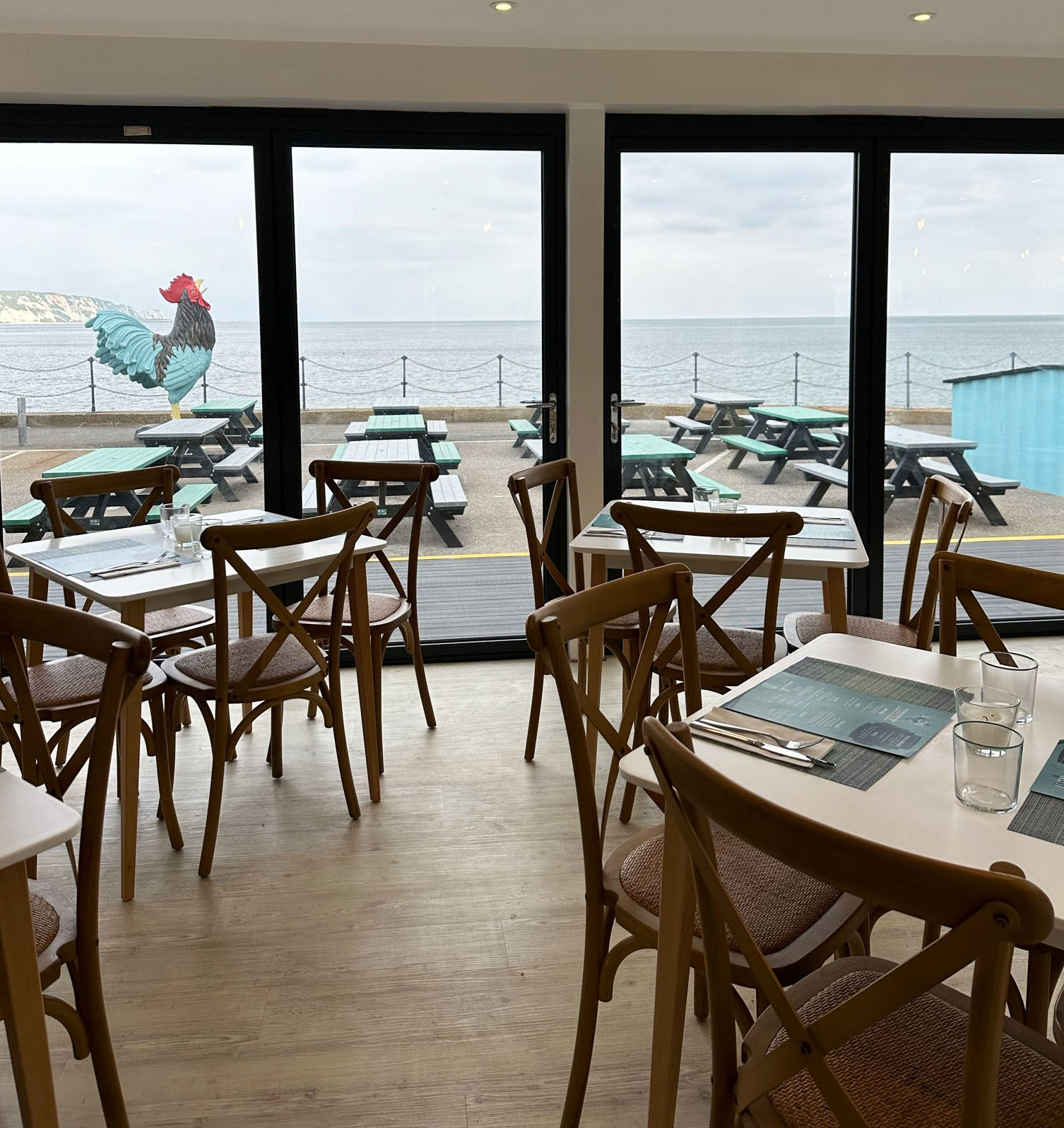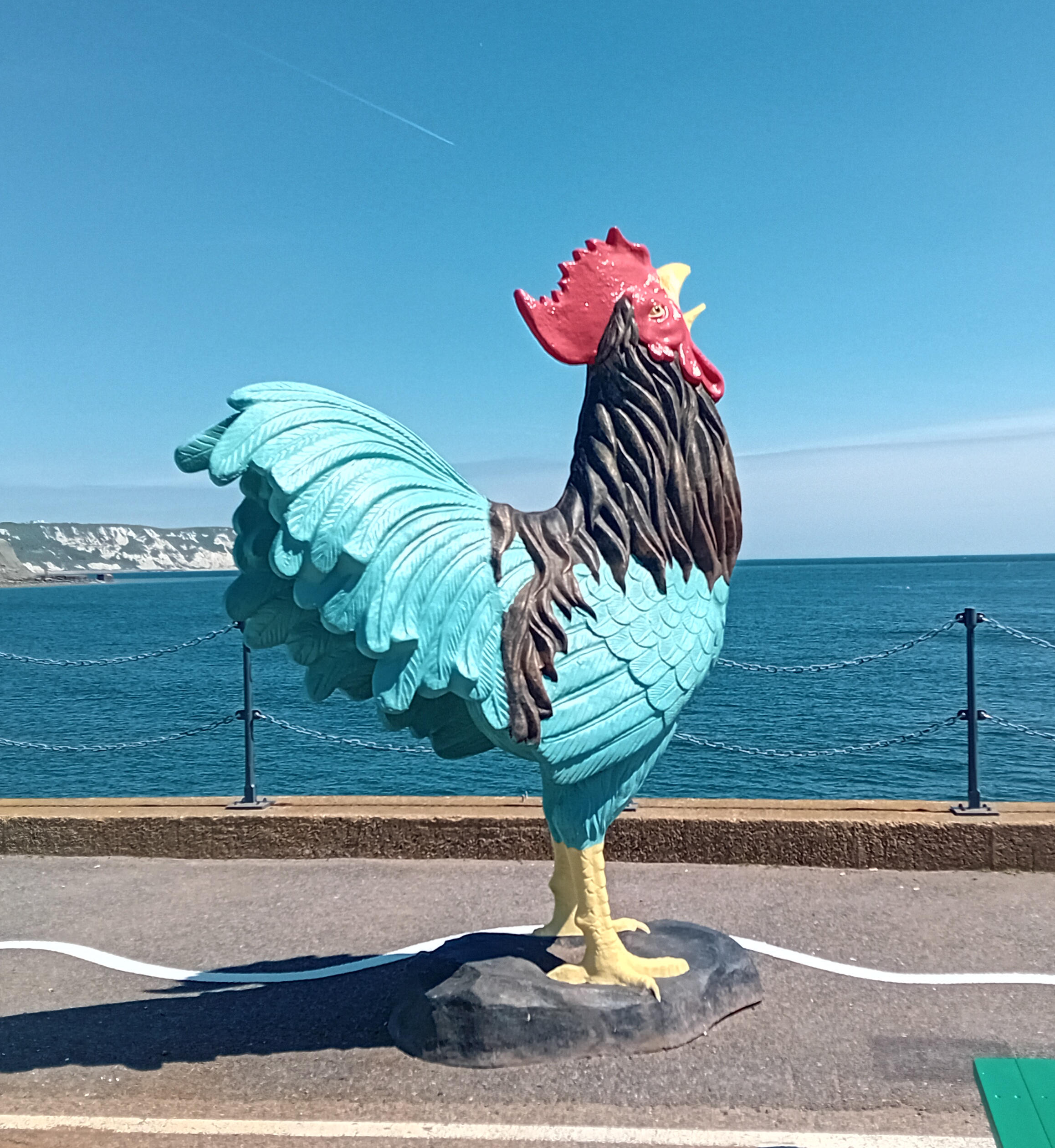 Discover more about Folkestone below