Il Pakkero – Italian Street Food From Grandma 
Il Pakkero is the genuine Italian Street Food offering from The Goods Yard at Folkestone Harbour.  The husband and wife team Fran and Jac learned to cook from their grandmas.  It's a cliché but it's true.  Their parents were at work, and so grandma did the childcare, and the cooking lessons.  What you will find on the stall are absolutely authentic Italian recipes that come from different regions.  There are risottos from the mountains, homemade pasta from villages in the South, and sauces from tiny hideaways in the North of Italy.  Folkelife spoke to Jac in The Goods Yard.
"We might be the last generation of Italians to learn to cook from our grandmothers.  It used to happen in every home, but now it's only in very few homes.  But, we grew up with this passion for real, authentic food.  We moved to the UK in 2009 and I couldn't speak a word of English, and worked in different restaurants around the country.  My wife took a step back to look after our children, and that's when we decided that we wanted to make a business of our own.  There are many 'authentic' Italian restaurants around, and they might have the feel of Italy when you walk in, but the dishes were missing something.   
"What we wanted to do was to bring those truly authentic flavours to the table.  Now, the difficulty we have is that the dishes we serve you've never heard of!  Our recipes come from all over the country, from the North to the South, and the best way for you to understand what we do is to taste it."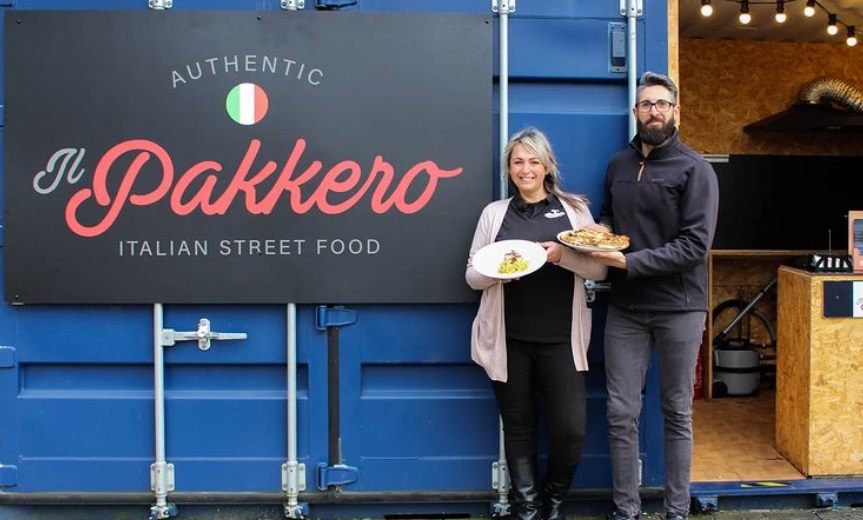 stracchino di crescenza
"On our menu we use stracchino cheese.  It looks like a white soft cheese like Philadelphia but it tastes completely different.  I can't explain it because to me it's stracchino, and that's what it is!  But it adds a new dimension to the foods we're creating.  We also use a smoked mozzarella and njuda which is a spreadable sausage.  You won't find a Bolognese sauce on our menu because we reckon you could make that at home.  If you've ever wandered the mountains above Rome and tasted the sweetest sauce made from local mushrooms, tomatoes and basil, then we can give you that!  I have had customers taste my food and say that it's brought them right back to a moment in time where they were in the Italian countryside.  That's what we want to do."
tiramisu
"I make the authentic Italian Tiramisu, and pistachio tiramisu for dessert.  Everything here is fresh.  It's a small space so I don't have a lot of storage!  It means that everything you eat here you know will have been made on the day.  The pasta is fresh; the sauces and risottos are fresh; everything is served exactly how my grandmother would have made it."
il pakkero
"Our name comes from the shape of a piece of pasta.  It's like rigatoni but bigger.  Sometimes you can have it with the lines, the ribbed look, and sometimes it's smooth.  The word has two meanings though, it's a pasta shape, or from the very old Italian language it means 'slap'!  If you can picture your grandma looking after all the children, and she doesn't have time to keep you in line, so it's 'Il Pakkero!' a word to remind you to be kind, be nice, you know?"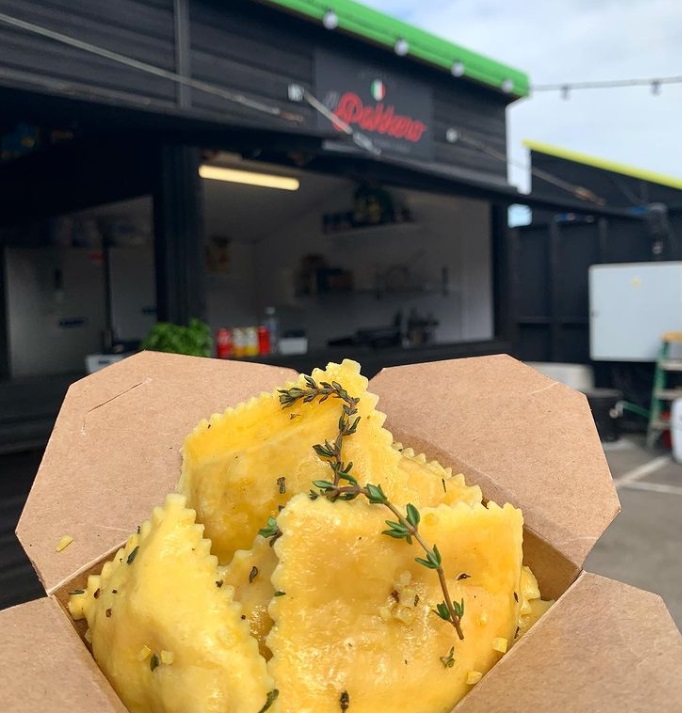 dIscover more about folkestone below