Hog and Hop – THe Pullman Family's Harbour Arm Branch
Ben and Lucy Cuthbert, owners of L+B restaurants have a family of eateries over Folkestone.  Hog and Hop is their Harbour Arm location.  They've been on the Arm since 2014 and have offered something Hog related, and Hop related each year.  This year is no exception: pork pies and draft ales make them the smallest pub on the Arm, but none-the-less tasty!  James, one of the team, spoke to Folkelife about the appeal of working on the Harbour Arm.
"We were really fortunate to be invited to trade on the Harbour Arm when we were a really small business.  We only had The Pullman at the time. The Harbour Arm essentially is the ideal outdoor venue.  So we feel incredibly fortunate to be invited back to trade there.  Hog and Hop is also a grounding part of the L+B story.  L+B stands for Lucy and Ben, the owners, and Lubens, our pizza restaurant is called that because it's an amalgamation of their names  LUcy and BEN… But actually, that was the first name for the Hog and Hop: it was called Lubens. 
"When we opened the pizza restaurant we poached the name, so needed something for the Harbour Arm.  We went with Hog and Hop because one year we decided to do a Hog Roast there, and coupled with the ale offering it worked."
the fun bit
"Working in any of our restaurants in town isn't stressful, but this is definitely the fun venue to be at.  People there are having fun, the staff have fun, you have fun with the other traders, it's just a really fun place to be. When you've got that vibe on a Saturday or Sunday afternoon, when the sun's beating down and the music's playing, and everyone's there enjoying themselves … well, you just can't beat that atmosphere.  You could try to replicate it somewhere else and it wouldn't work because it's the uniqueness of the whole venue that makes it what it is."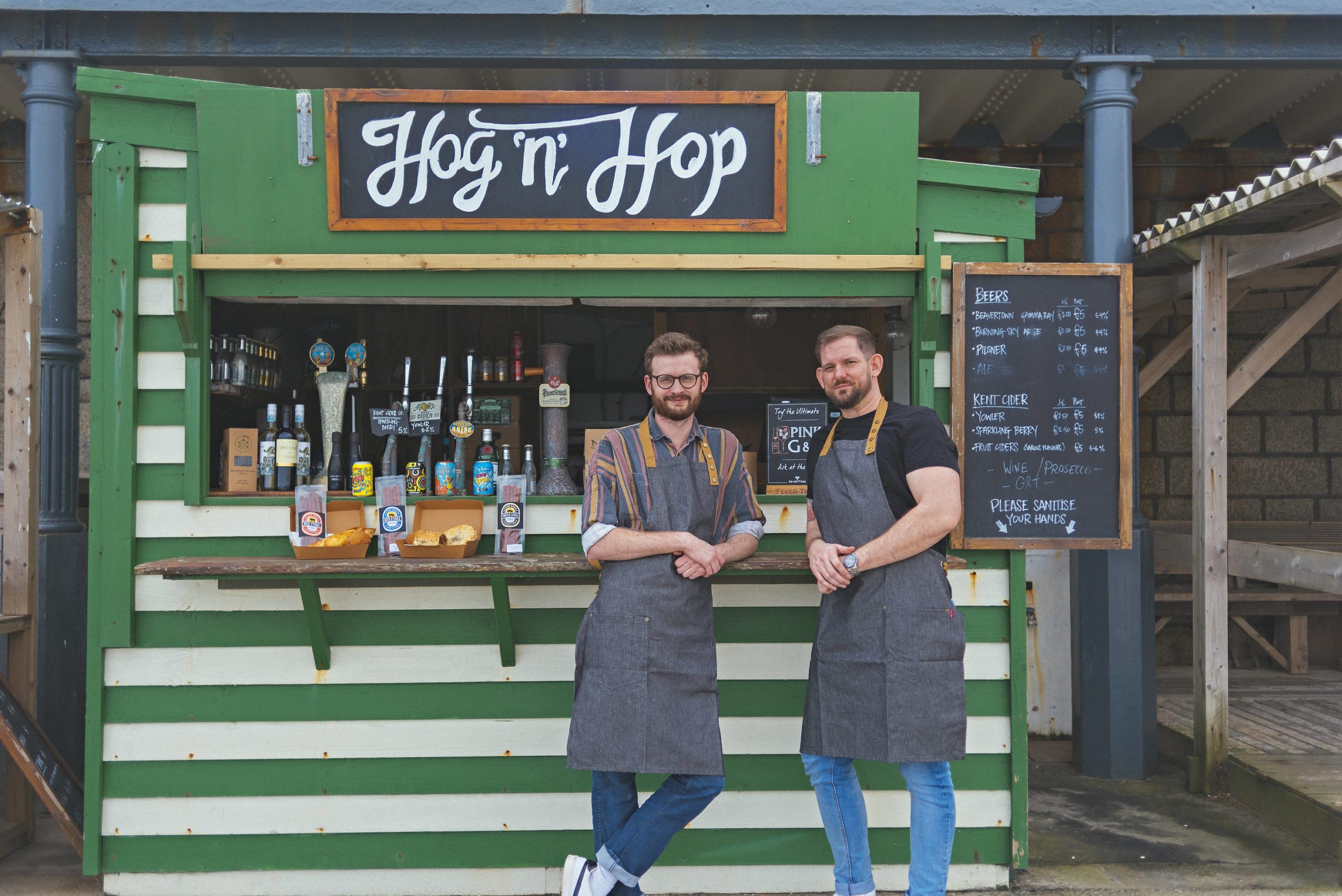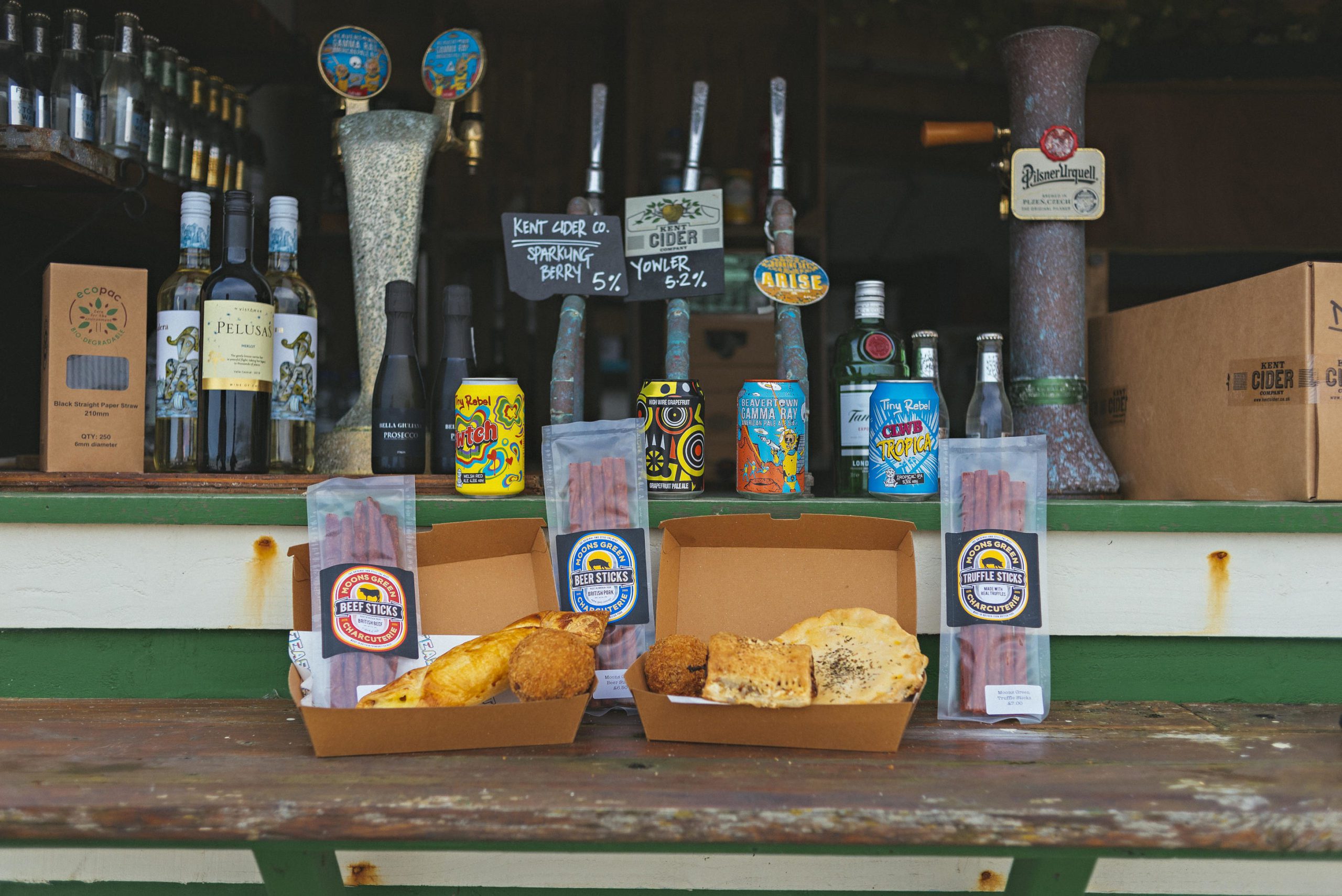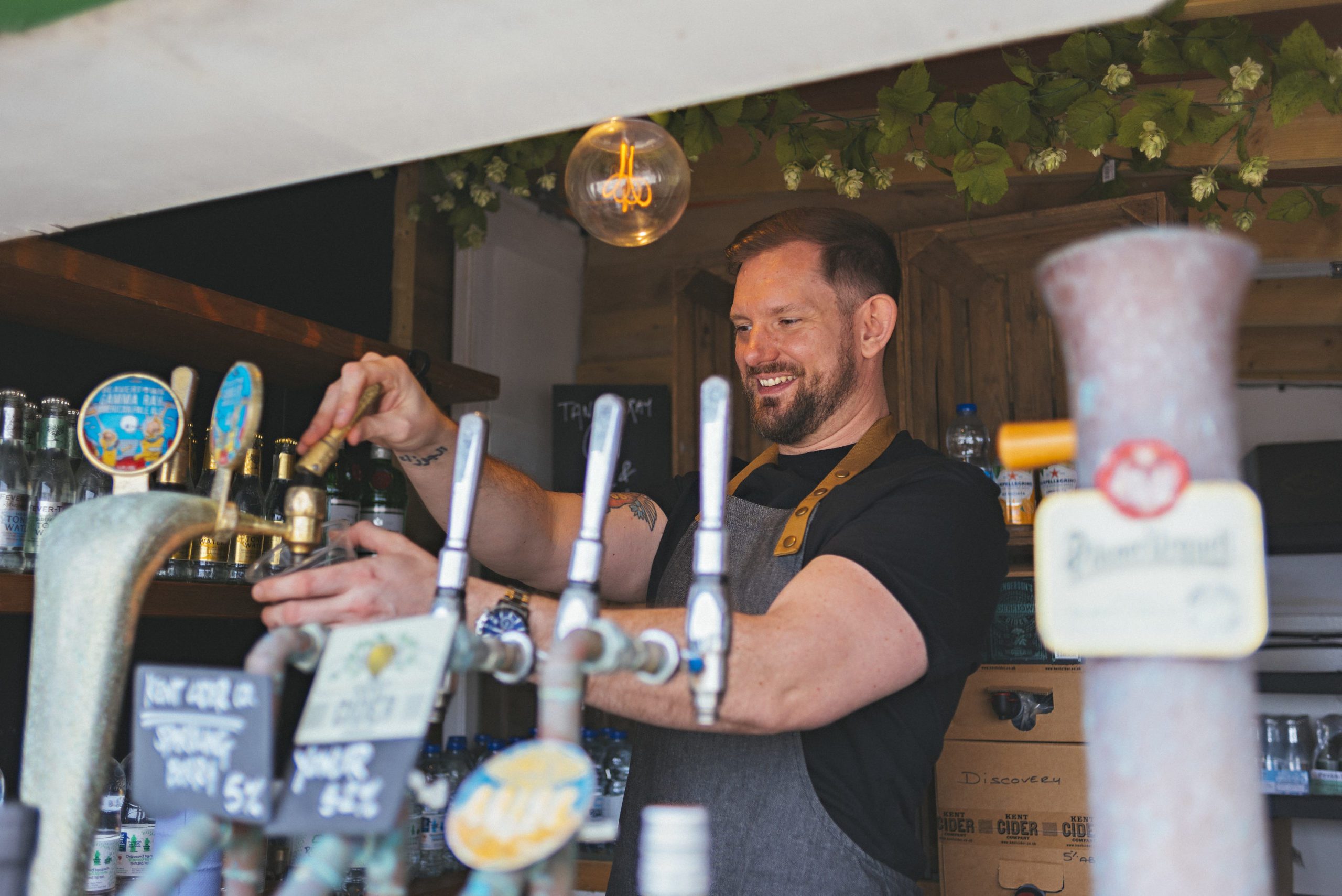 homemade pork pies
"We've always offered beer and ales, and quite like being the 'smallest pub on the Arm' which is fun.  This year we'll be doing home-made pork pies, Scotch eggs, sausage rolls and scratchings, along with vegan sausage rolls and other pies later on.  It will be food that can be hand held, which makes it easier to take away.  
"Because being on the Harbour Arm is so much fun we rotate our staff.  It's viewed as a treat.  If you've worked really hard in The Pullman, Lubens, Market Square or Tin and Tap, or The Harbour Inn, then you get the treat of spending a sunny weekend down on the Harbour Arm.  That fun is infectious and it's like having a mini holiday, so it's a really good way reward for the hard work everyone does on the team."
third hut on the right
"We've always been the third hut in on the right near the Station.  We slot in nicely there and there's outside space for people to sit.  Table service is happening on the Arm at the moment, you just read the QR code on your table and it takes you to the menus.  I think everyone's so looking forward to being outside and celebrating being together.  This year is going to be like no other!"