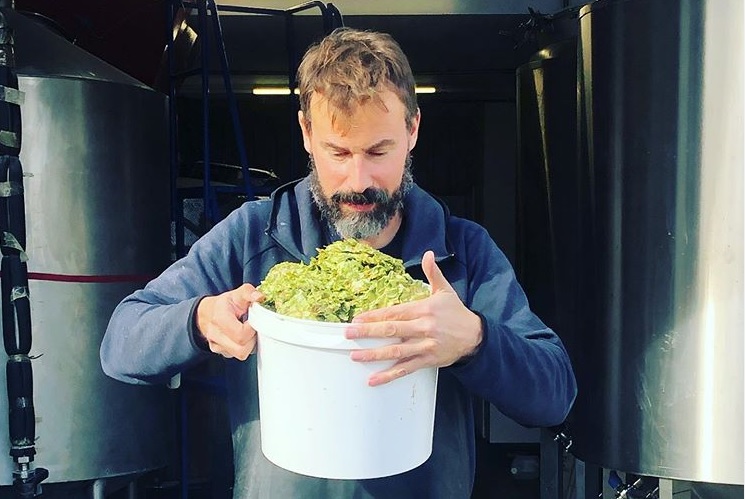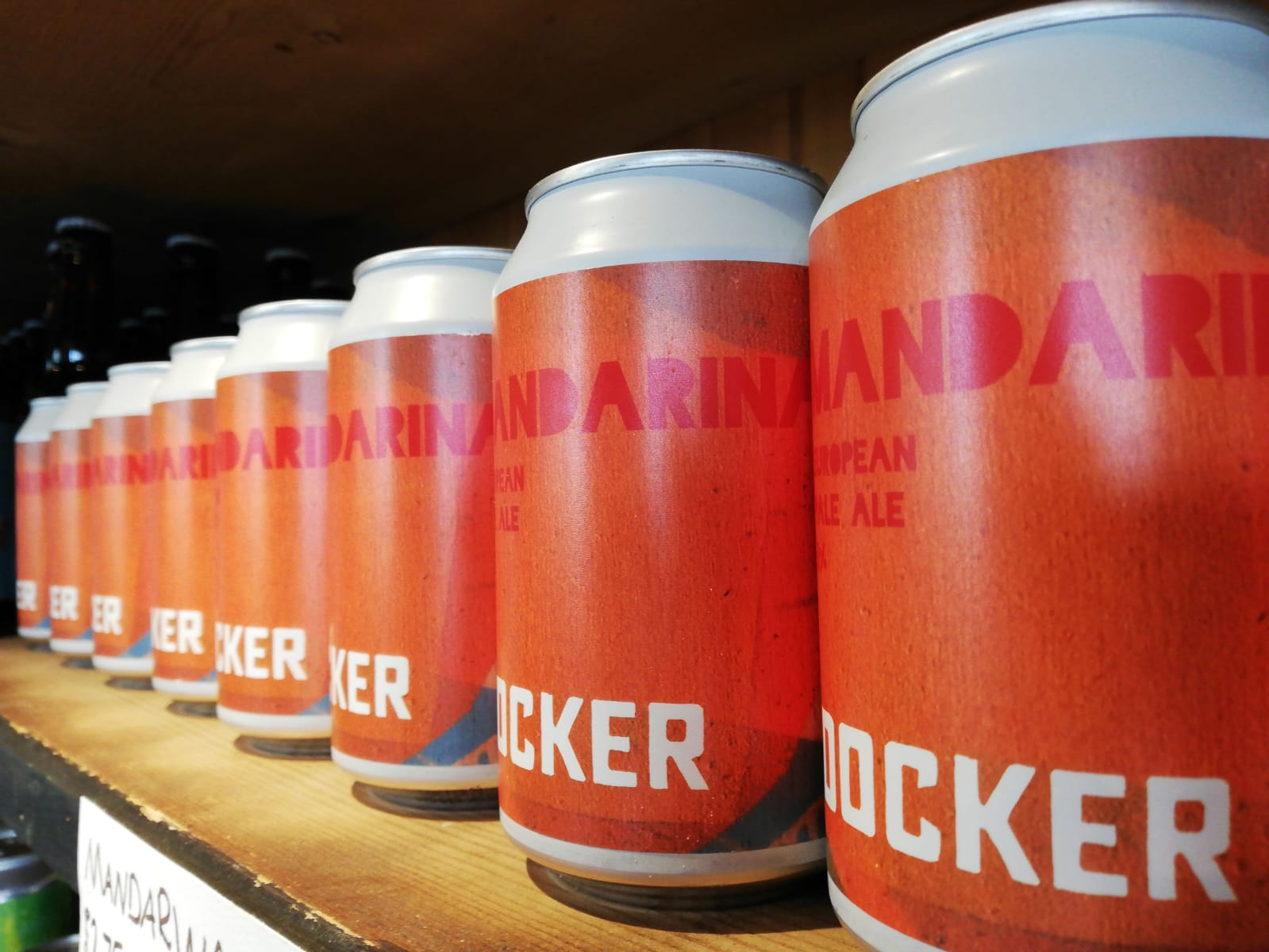 Flatten The Curve – Docker Beer 
Docker Bakehouse and Brewery is a wonderful feel-good story.  Pete Nelson and Wes Burden were friends working in computing.  They both had a desire to learn more about beer and bread making, a desire which has grown into one of Folkestone's most successful home-made businesses.   Their Bakehouse has moved to the Riverside Craft Centre in West Hythe to accommodate the vast number of loaves they bake a day (they still sell out of the container on the Harbour Arm, and other places around town.)  Their brewery has gone from strength to strength, if you pardon the pun.  Flatten The Curve, their strongest beer yet has grown out of the global pandemic.  Folkelife spoke to Pete at their brewery about Docker beer.
flatten the curve
"We sell our beer in kegs for local pubs and restaurants, and in cans.  The cans are a great way to keep the beer fresh, daylight doesn't alter the product and it's easy to transport.  But, when the pubs shut due to Covid-19 we realised we had to adapt.  We wanted to create something that people could enjoy at home, making time for a little treat!  We named this IPA 'Flatten The Curve, The New Normal'.  It's our strongest beer yet and is beautifully hoppy. 
"Since we started Dockers it's been clear that people want to support small producers which serve their local area.  The bread side of things can't be done at a huge scale, and with the beer here, we're at a production stage I'm happy with.  Moving and expanding does take a lot of energy.  And, if you look at the size of the fermenter Wes and I used at the start, to this one we have now, it's the same process.  It makes sense to size up, because it takes the same amount of time to make 60 cans in our small fermenter as it does to generate 3000 in this."
DFL – Down From London
"I think there's been an expansion in the beer market because of a new category of craft beer.  American Pale Ale is a great product using fresh ingredients and live product.  It's served cold with more carbonation.  That style has been pioneered in the US and has come this way, to the UK, rather than the other way round.  It's been rapidly growing in popularity in London over the last 10 years, and so our DFL – Down From London Pale Ale is a play on bringing that style to Folkestone."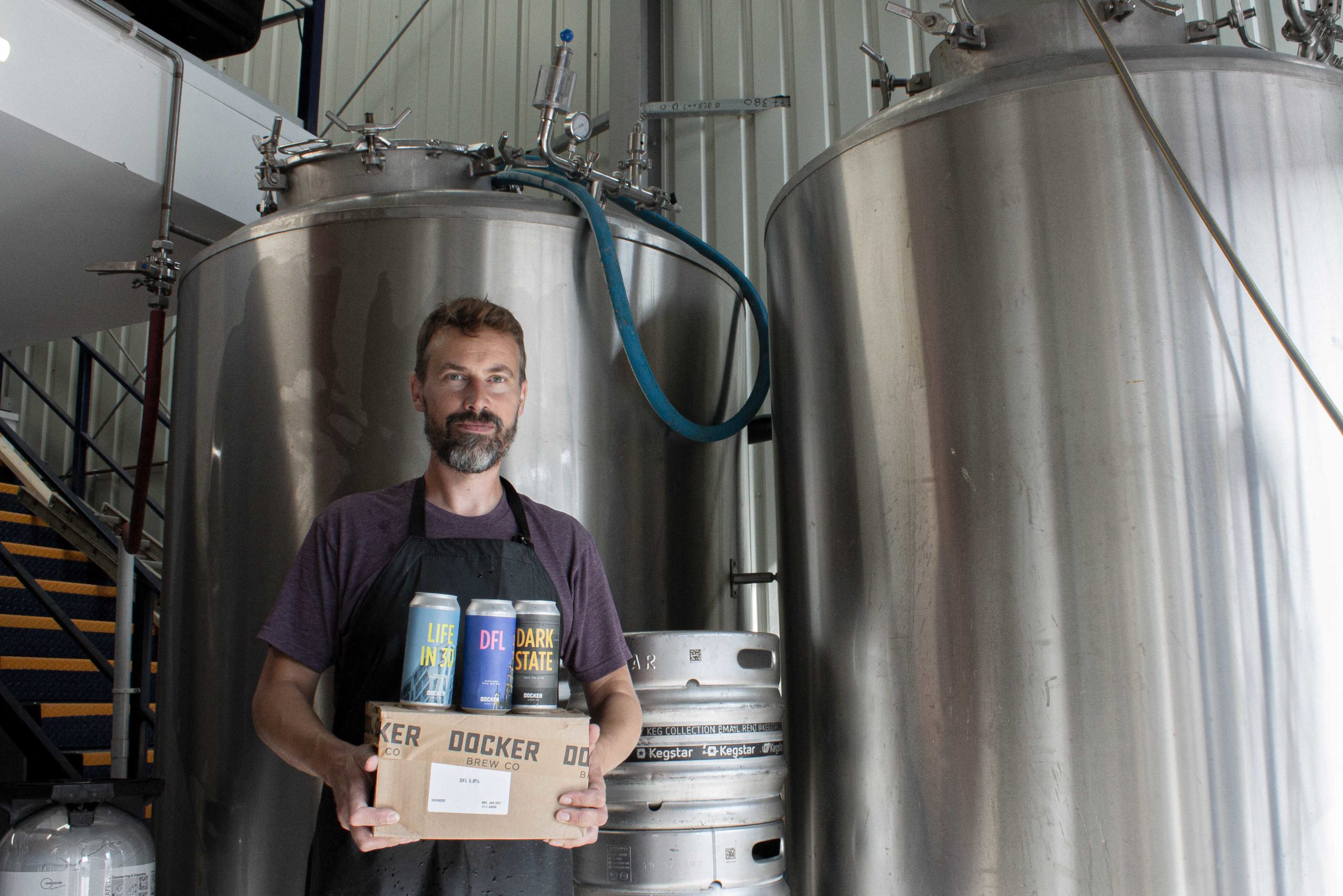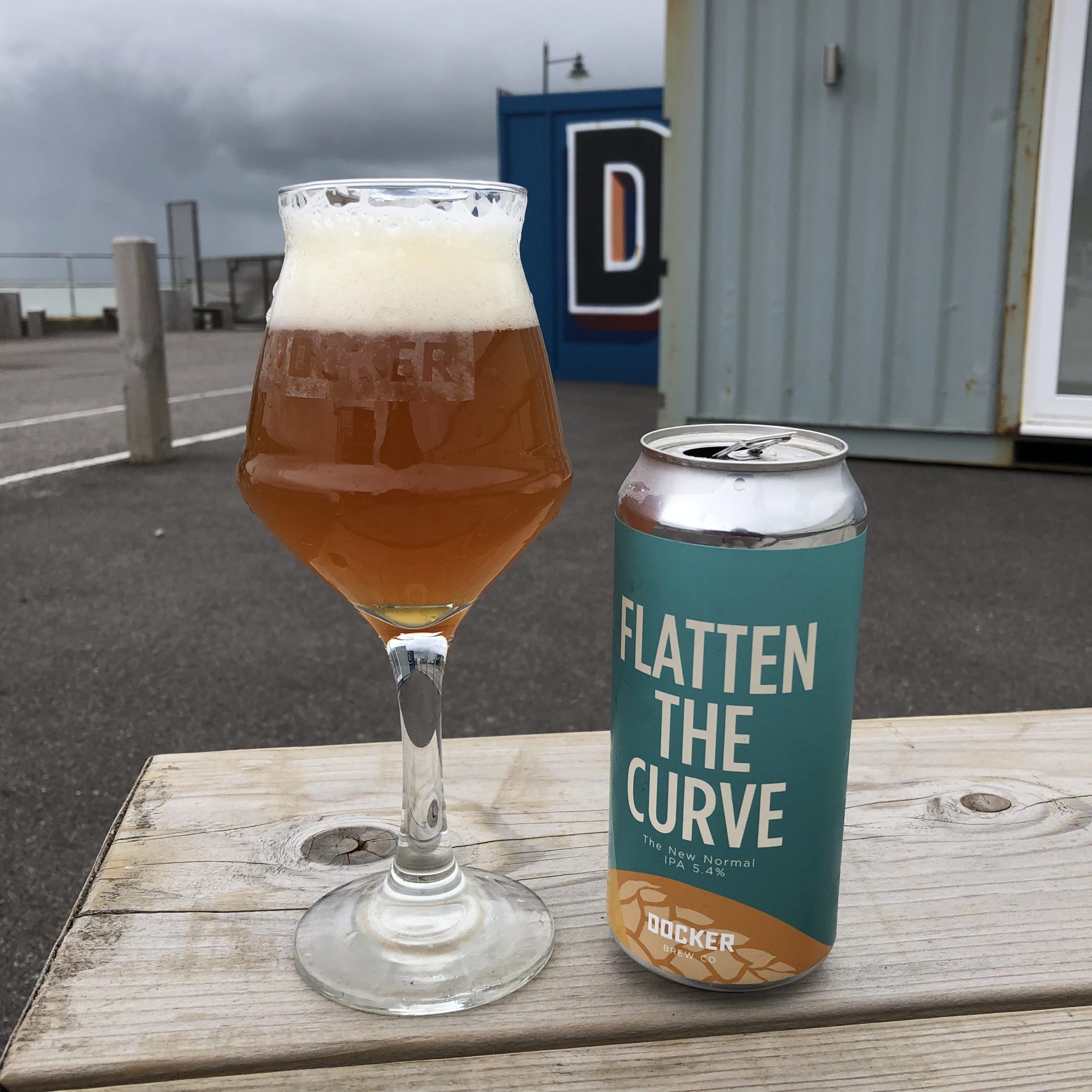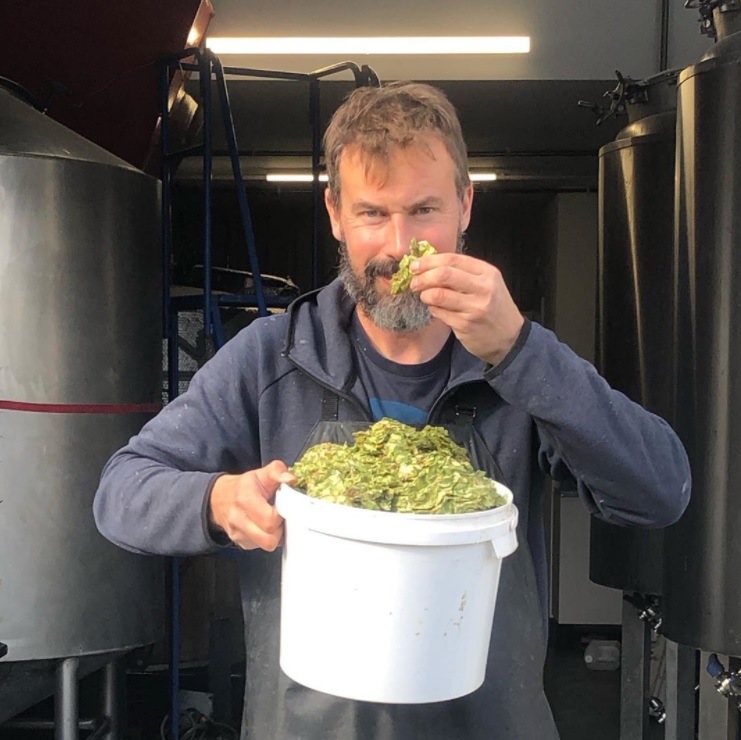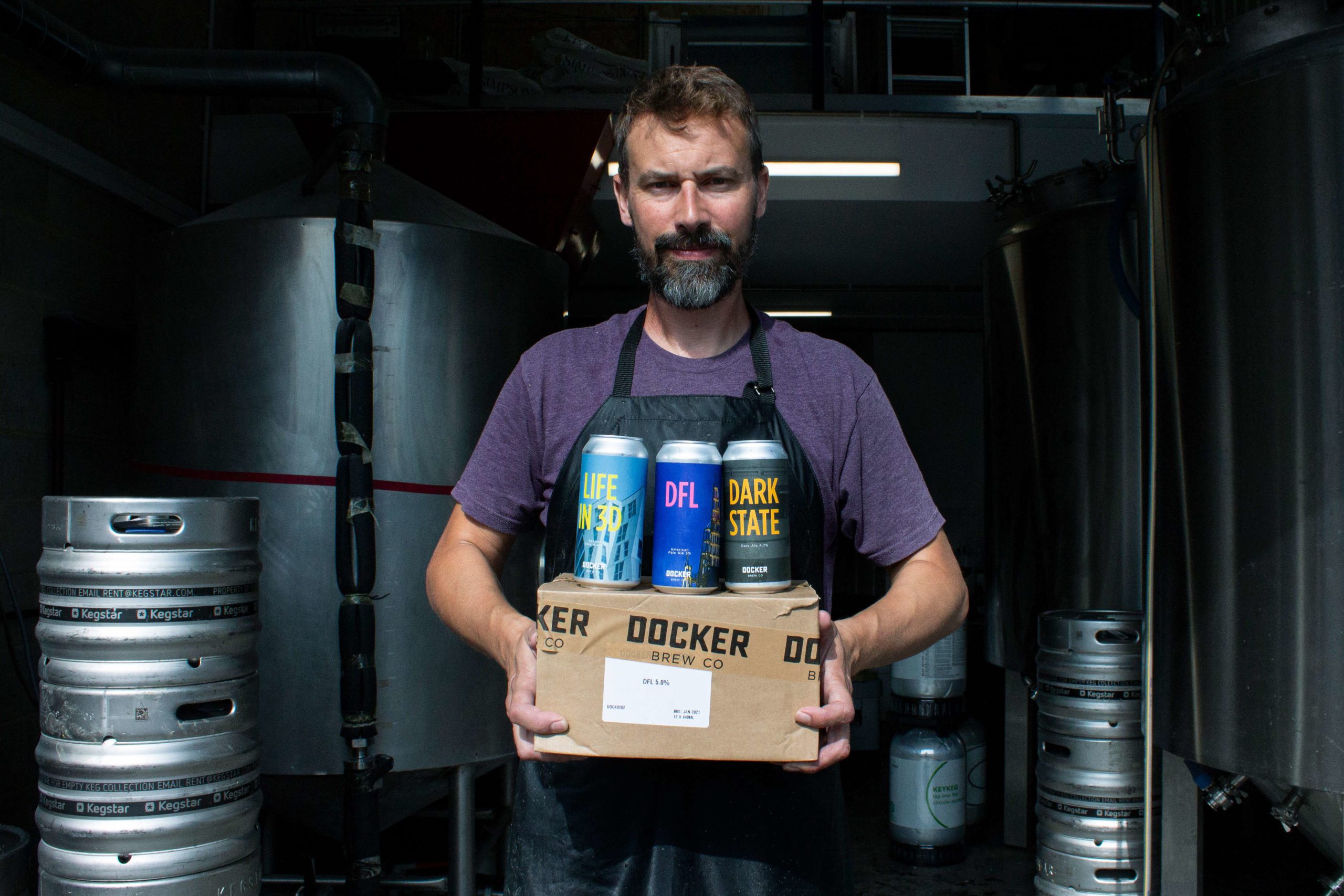 Hythe Hop Project
"The Hythe Hop Project was inspired by the Deal Hop Project that started 4 or 5 years ago.  People grow hops in their gardens and then bring them to the brewers for developing into beer.  Hythe started its own project in 2020, and we made the first batch of about 3000 cans of Hythe Hops in that fermenter over there.  The growers had a greater or lesser success with the hops; some people only got a handful, whereas others got far more.  Hop Fuzz in Unit 1, Hythe, created the green hop beer from the harvest and then there are 5 different beers made by different brewers.  We're using the dried hops, so a more traditional approach to brewing, and ours is a pale ale. 
"It takes about 3 weeks for that to go from hop to beer.  It's a limited supply, and you can buy it from our shop on the Harbour Arm, or online via DockerBrewery.com.  2022 we'll get more hops because people get interested in the process, and get to have the beer at the end of it too!  The hop they've used in this project is called 'Prima Donna' which was created at Wye College near Ashford.  It's a dwarf hop so that it will fit into people's gardens."
6000 can production at full capacity
"The Harbour Arm is a fantastic location to have started out at.  We've grown out of the containers there but still work from there with our shop.  We've got plans to do so much more there next year too.  However, with the brewery here at this location in Cheriton we can make around 6000 cans a month if we work on full capacity.  We're not at that at the moment, but things will ramp up for Christmas so we're getting stock ready for that.  Another thing we're getting is a canning machine, and sharing it with some other brewers so we can can our Docker Beer too.  That will be exciting; it's our aim to have the whole production process here so we're in control of it all."
"Both Wes and I used to work in computing, and you can certainly make more money in that industry than this.  What I like about doing this is that we're creating products that people care about.  Docker beer and bread seem to connect with people in a more emotive way than computer programming.  You get a more fulfilling customer satisfaction with this product!"
Photo Credit: Pete with cans and box in the brewery credit to Daisy Wootton Photography
discover more about folkestone below