Cabrón and The Taco Shed
John and Alex Grantham are the powers behind Cabrón on Rendezvous Street and The Taco Shed on The Harbour Arm.  No strangers to Folkestone, they started off in Bobbies Bakehouse in the Signal Box at Folkestone Harbour Station from 2018 to 2022.  Their ethos is to serve exciting, fresh, handmade food that you can't find anywhere else in town.  Folkelife wanted to explore how the talented duo develop their ideas into successful businesses.
starting out in the bakehouse
"It was great to be the first people in the Signal Box at the Harbour Arm.  But we out-grew the space.  Our idea was to sell freshly-made bagels and it really took off during Covid.  We were one of the few places that was open, and could serve safely under the conditions.  We had a load of other plans of things to do there but the bagels took over. 
"When The Goods Yard opened during Covid we had a little hut there called The Taco Shed.  That's grown into two huts now.  The plan there was to make our own tacos.  Even with two huts you are limited on space and with the amount of customers that come to The Goods Yard we've adapted our ideas to be able to serve tacos there."
our ethos
"We always want to come up with food concepts that are not available elsewhere in Folkestone. I get excited about things and really go to town.  For example, when researching the tacos and recipes, I got hooked on Mexican food and drink culture.  The idea for Cabrón has stemmed from that research.  We wanted more space, and a place to sit and spend time in, so this venue came up and it's perfect for what we want to do now.  We serve cocktails, tequila and bar snacks which are all freshly made by me at the front of the place. 
"This is a bar with good food, and the food is a variation on the tacos we've been making.  There are tostadas which are crunchy tacos, and other snacky bits.  The food is to line your belly whilst you're drinking your cocktails."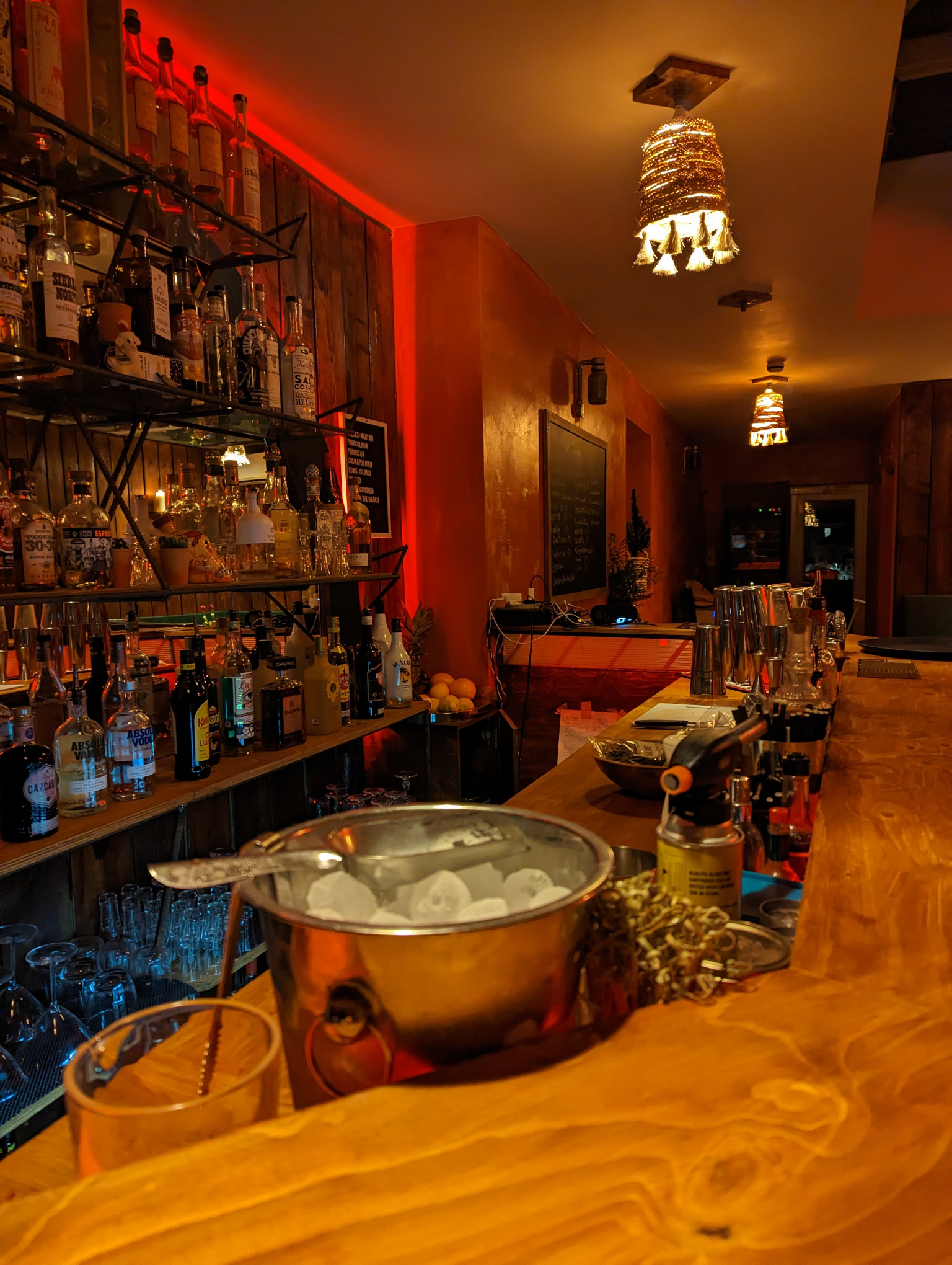 ---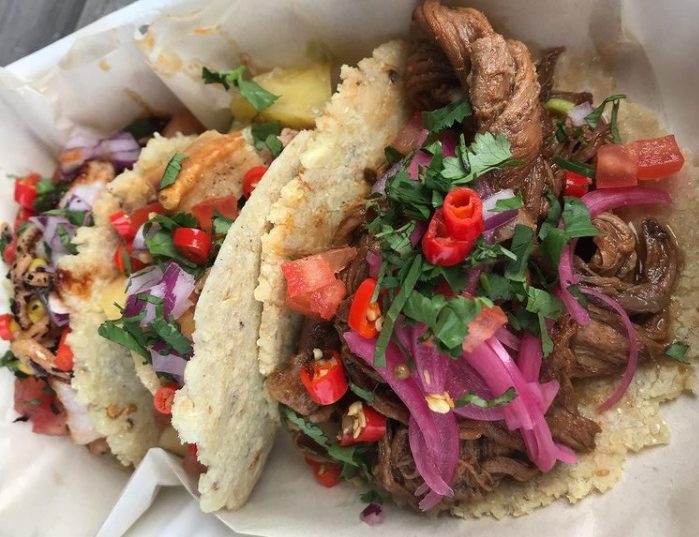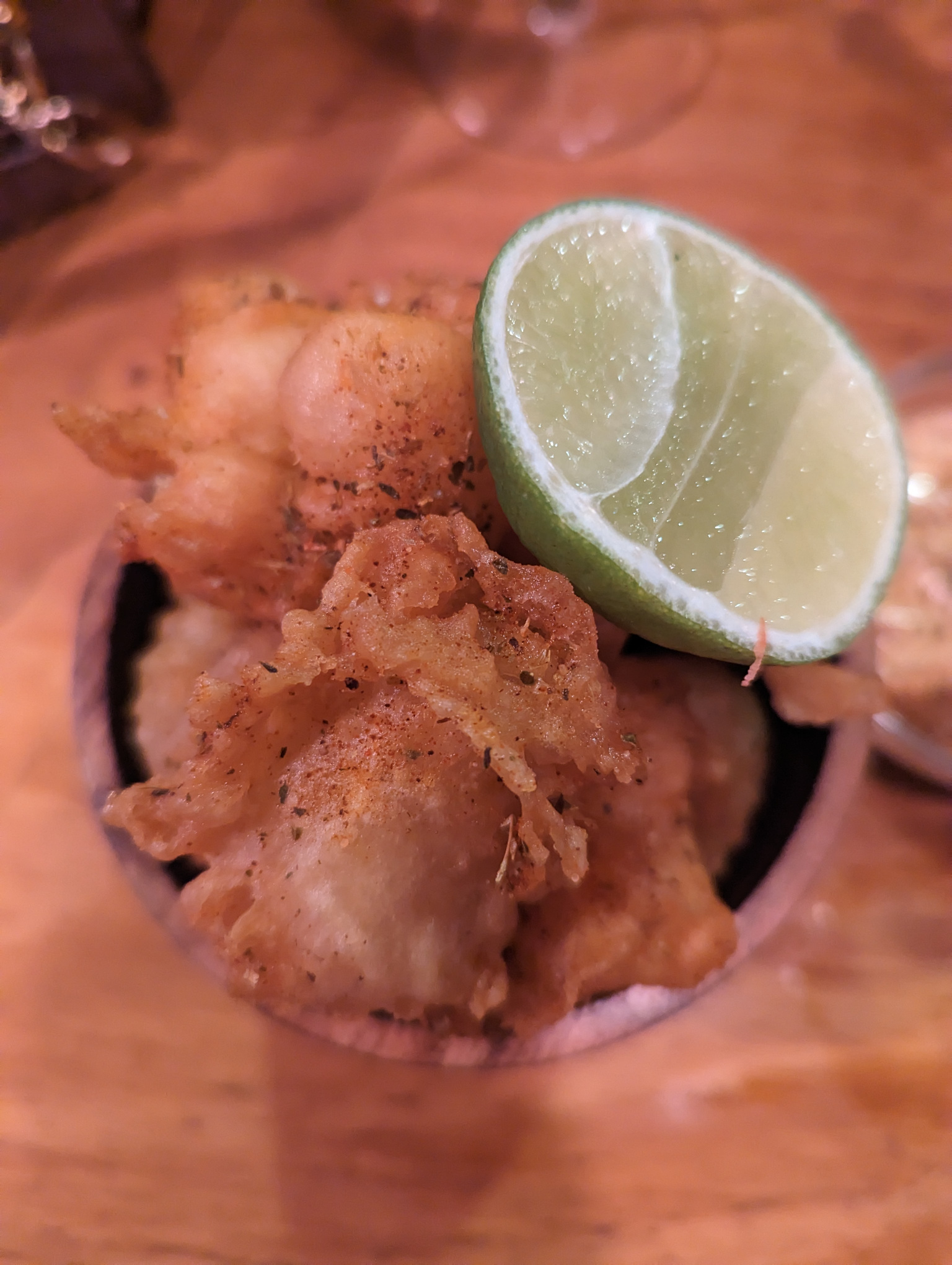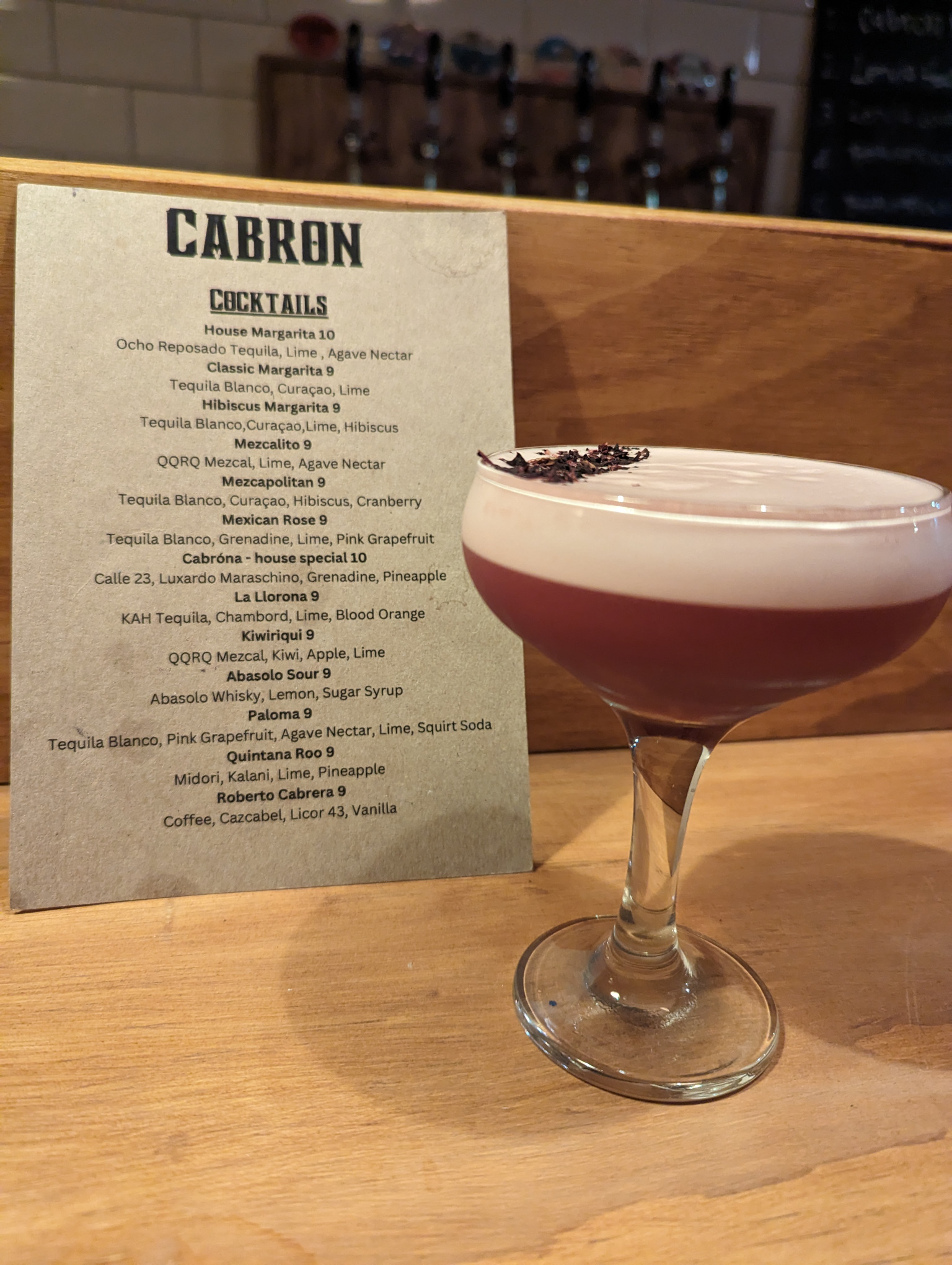 mezcal
"Our emphasis here is Mexican.  So from the tacos research, I've learned about tequila and mezcal.  Tequila is a type of mezcal.  All mezcals are made from agave of which there are many species; around 25 are used to make mezcal but only the Blue Weber Agave can be used to make tequila. Our cocktails here are mainly tequila or mezcal based which makes them quite different to what you'd find elsewhere.  margaritas, for example, usually have orange liqueur and lime juice with tequila.  Ours here is more agave-led, omitting the liqueur and using agave nectar as the sweetener.  It's really delicious.  As are the Roberto Cabrera, our rif on an espresso martini using tequila and our house cocktail, the Cabrona, which is a rather cheeky little maraschino cherry and aged tequila number. 
"There are also great rums and beers from Mexico and even whiskeys coming out from there now.  We've got a little bit of everything here, but it's just more Mexican than anywhere else."
Space, the Beer shop and more
"We love our neighbours on Rendezvous Street and the surrounding area.  The Beer Shop is next door and we've known Lee and Lauren since they opened here.    Dave at The Potting Shed is a cocktail wizard!  Pulp Fiction and Lucky Chip are brilliant too. We've had great support from Space bar who have been a big part of making things happen here, as has Zeren Wilson who has helped with all things wine-related."
pizzas
"Our original idea when we moved to Folkestone in 2016 was that we wanted to run a pizza van.  We got this old ambulance that we kitted out with a huge pizza oven.  One summer, a couple of years ago, we did a pop-up at Space with our pizzas and they asked us where we'd like to go next.  That was really the birth of the taco idea which has now brought us here.  I've still got that big pizza oven but thankfully the ambulance has now gone!"
"We're still down at the Harbour with the Taco Shed slinging tacos, margaritas and our famous boozy slushies.  Alex will be managing that now we have Dylan, our son.  He was born about 3 weeks before we opened this place and has been brilliant.  I'm just waiting for him to be old enough to help out.   We've got a great team working for us and so we're ready to have some fun from both ends of town."
---
Discover more aBout Folkestone below