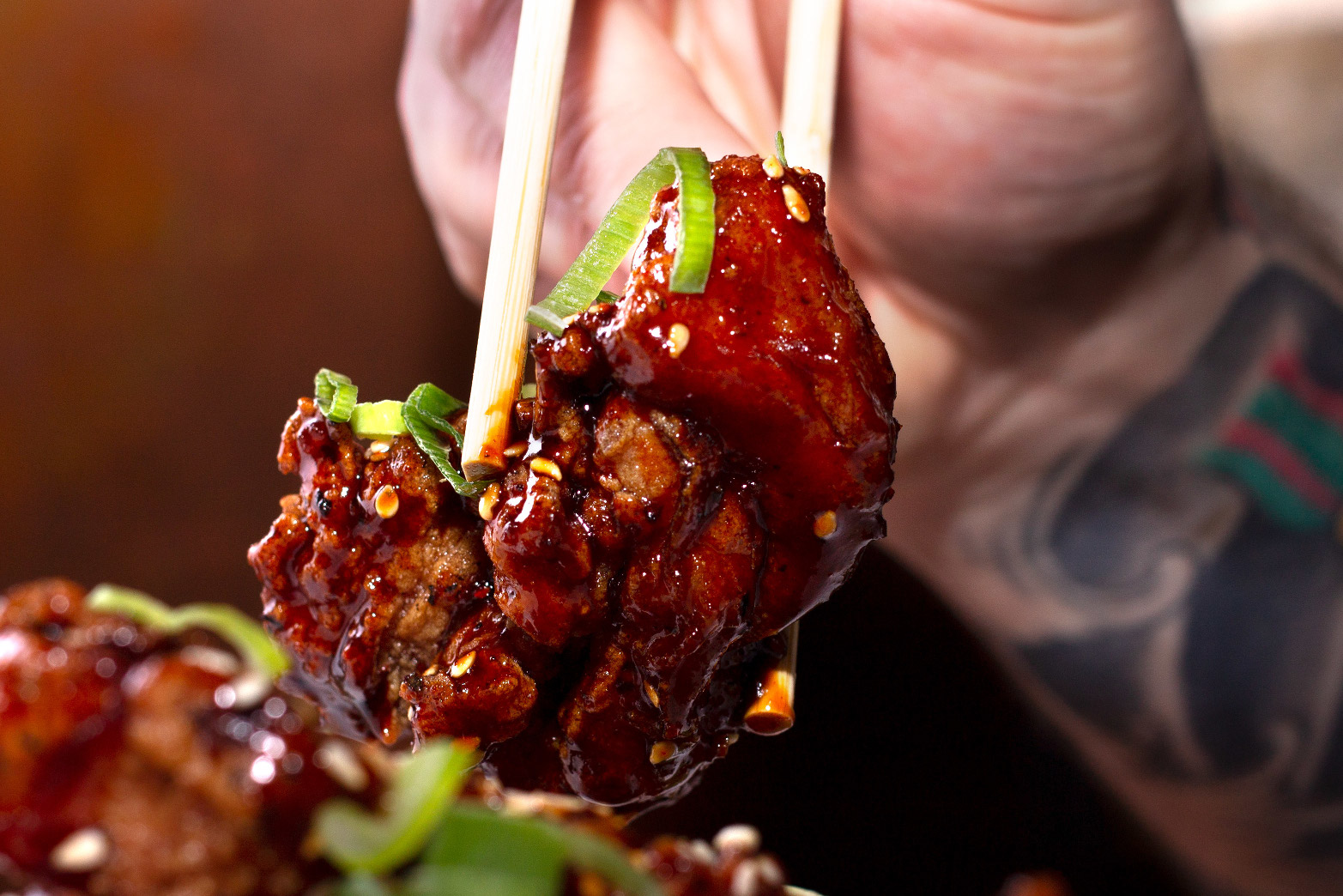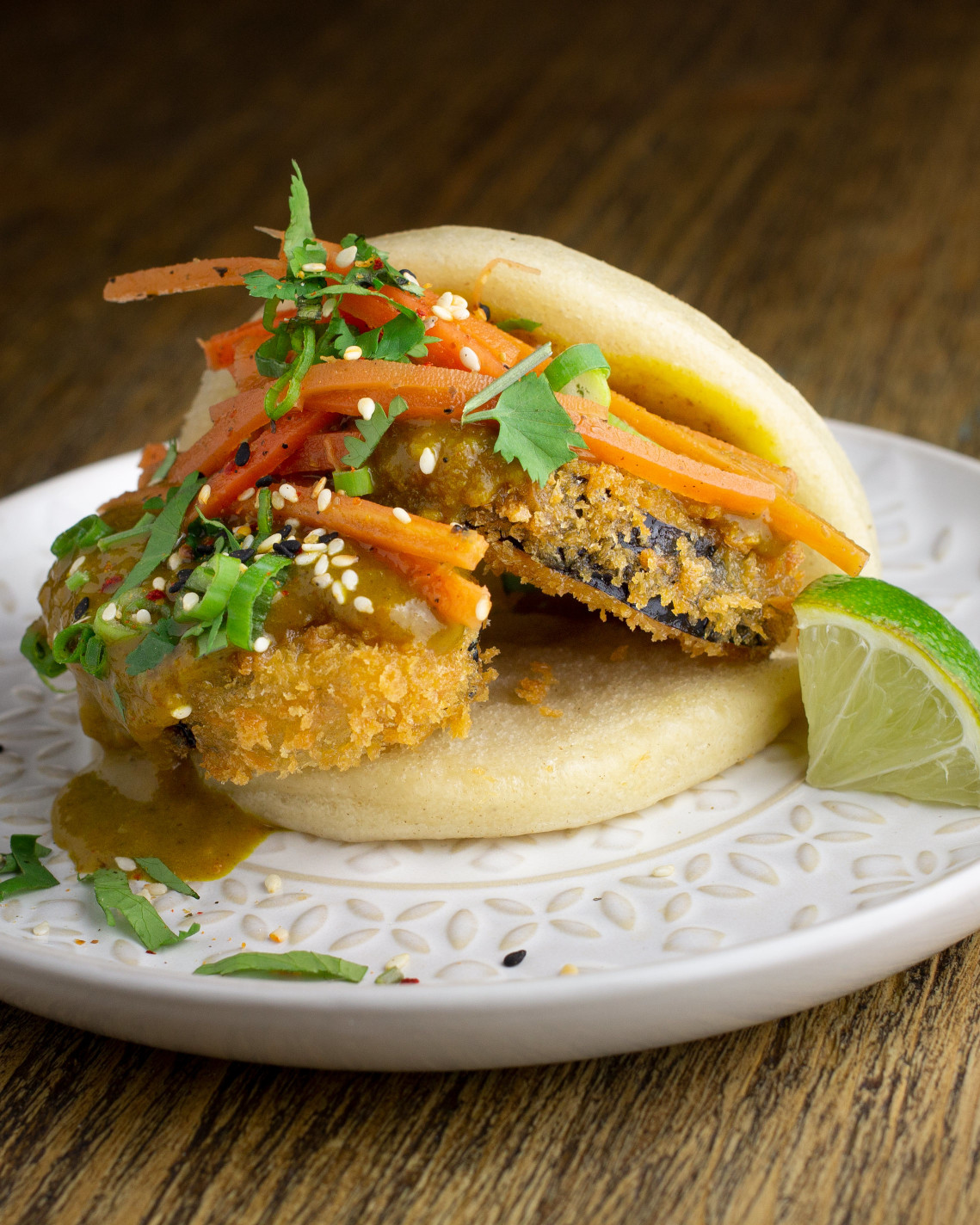 The Bao Baron of Folkestone
The Bao Baron delivers the Chinese steamed buns filled with delicious fillings.  His success on the Harbour Arm in Folkestone has lead to being able to open a new restaurant in town on Guildhall Street.  The Lonely Planet mentions the restaurant in its latest best places to eat guide in Kent. Greig Hughes and Daisy Wootton are the team behind the Baron and Folkelife went to their new establishment to find out about this sensation.
Greig: "I've been a chef for over 16 years and there can be a lot of stress in that job.  If you look at my history, I started off in The Pullman (under previous ownership) and was head chef there by the time I was 18.  I would make a roast dinner from scratch, always with 4 vegetables, roast potatoes, Yorkshires,  and live off a huge vat of gravy that I'd make in the morning.  From there I moved to various places including The Swan in West Malling, and then after that I came here to Cafe Luka, which is where we are sitting now.  It's quite funny that I used to work here about 12 years ago, and now this place is mine!  I spent 8 months at Rocksalt, worked at Googies, then went to Samphire in Whitstable.  That place has a great track record of chefs – Dave from The Folkestone Wine Company was there for example."  
Learn your trade
"What's been really important to me is to learn my trade in the places I've worked.  Samphire was really good for that.  While I was working there, the company we were buying bread from advertised for a baker.  I've always liked baking bread, not had much luck with sourdough, but I thought it would be worth taking a punt at.  As it turned out, it was the best move I made at the time.  I worked in Faversham for Wild Bread for about 6 months and then a job at Dockers came up in Folkestone.  It was right on my doorstep, and made perfect sense. 
"Restaurant work is a bit full on.  It's great to learn the trade, but it does catch up with you. Working at Dockers really helped me get back on track."
street food on the harbour arm
"I'd been thinking about doing a supper club for a while, but it had taken me months to think of the right menu. When you're a chef, it's great to cook for friends and family, but sometimes the prices can be a bit exclusive.  I wouldn't want to create something that my friends could only afford to come to once.  I spoke to the Harbour Arm team who suggested I use The Waiting Room as a location to cook and serve the club.  When COVID kicked in, it made more sense to offer a take away option, and I'd been planning on having Bao Buns on my supper club menu.  Funnily enough, it took me only an hour or two to get a menu of fillings for the Bao buns, and this seemed the way to go."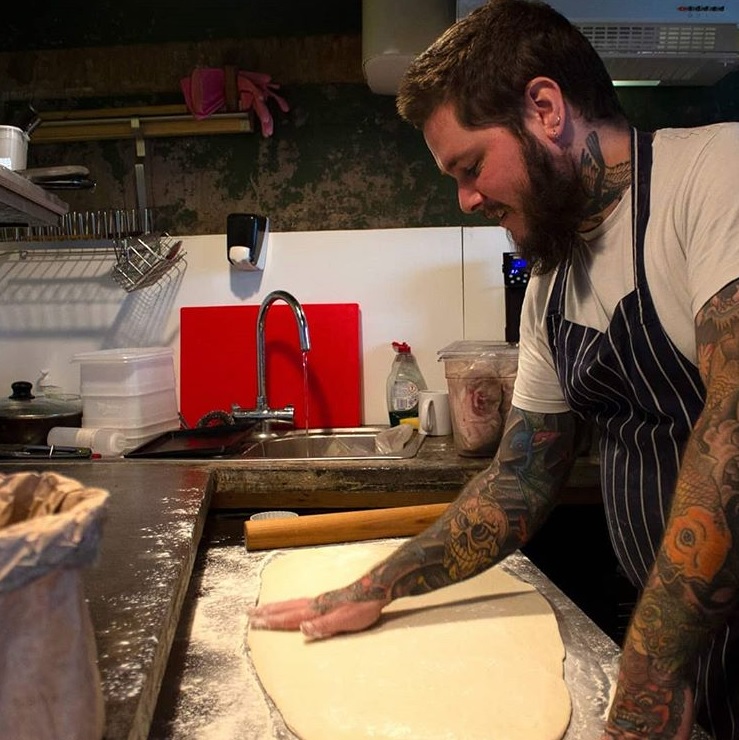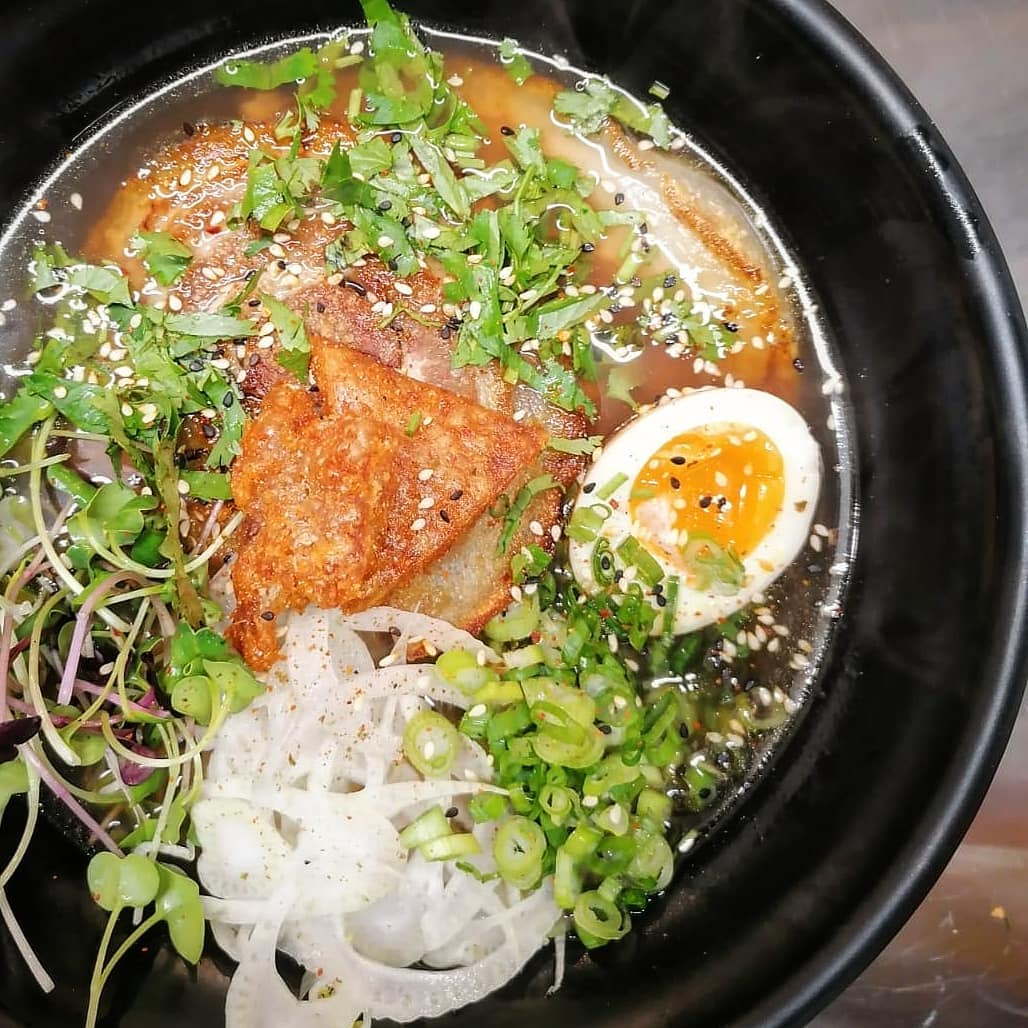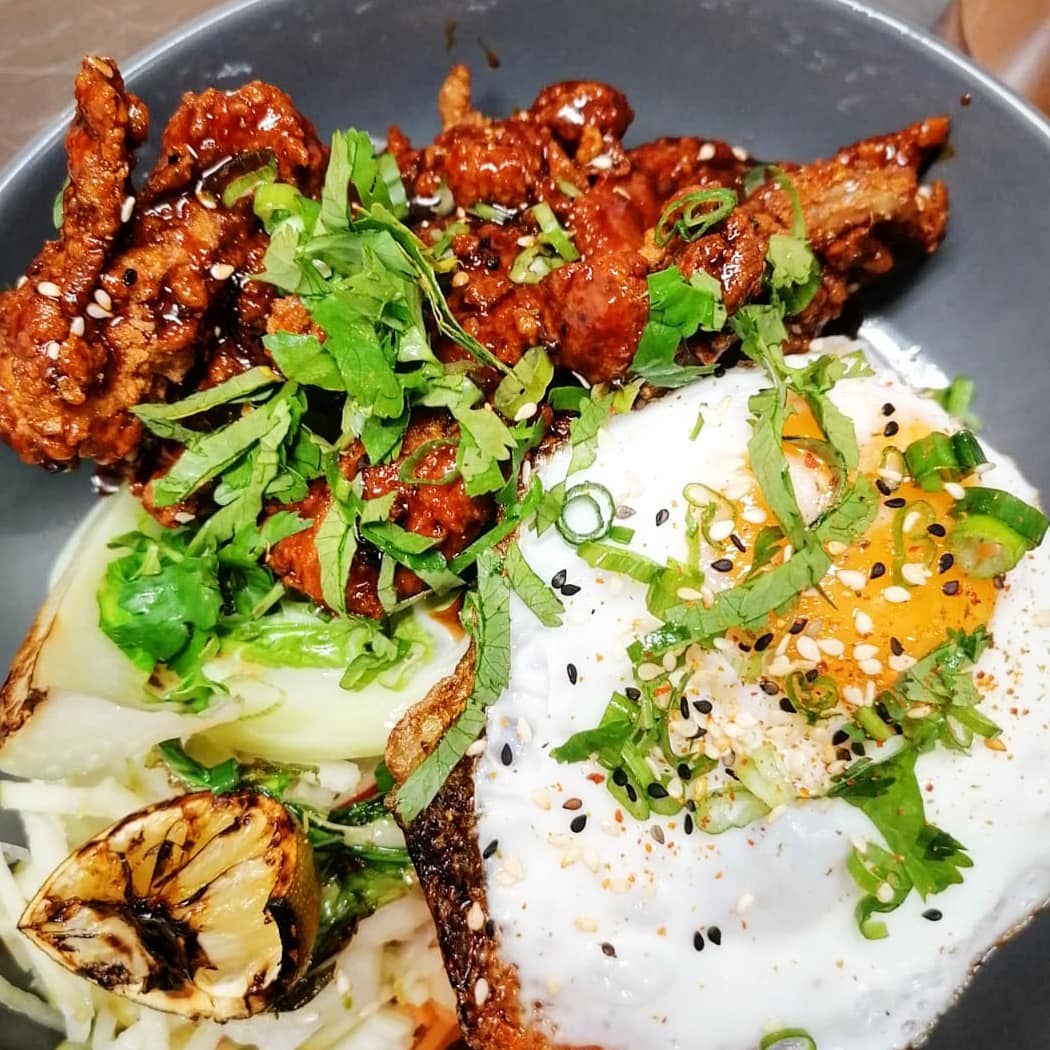 ---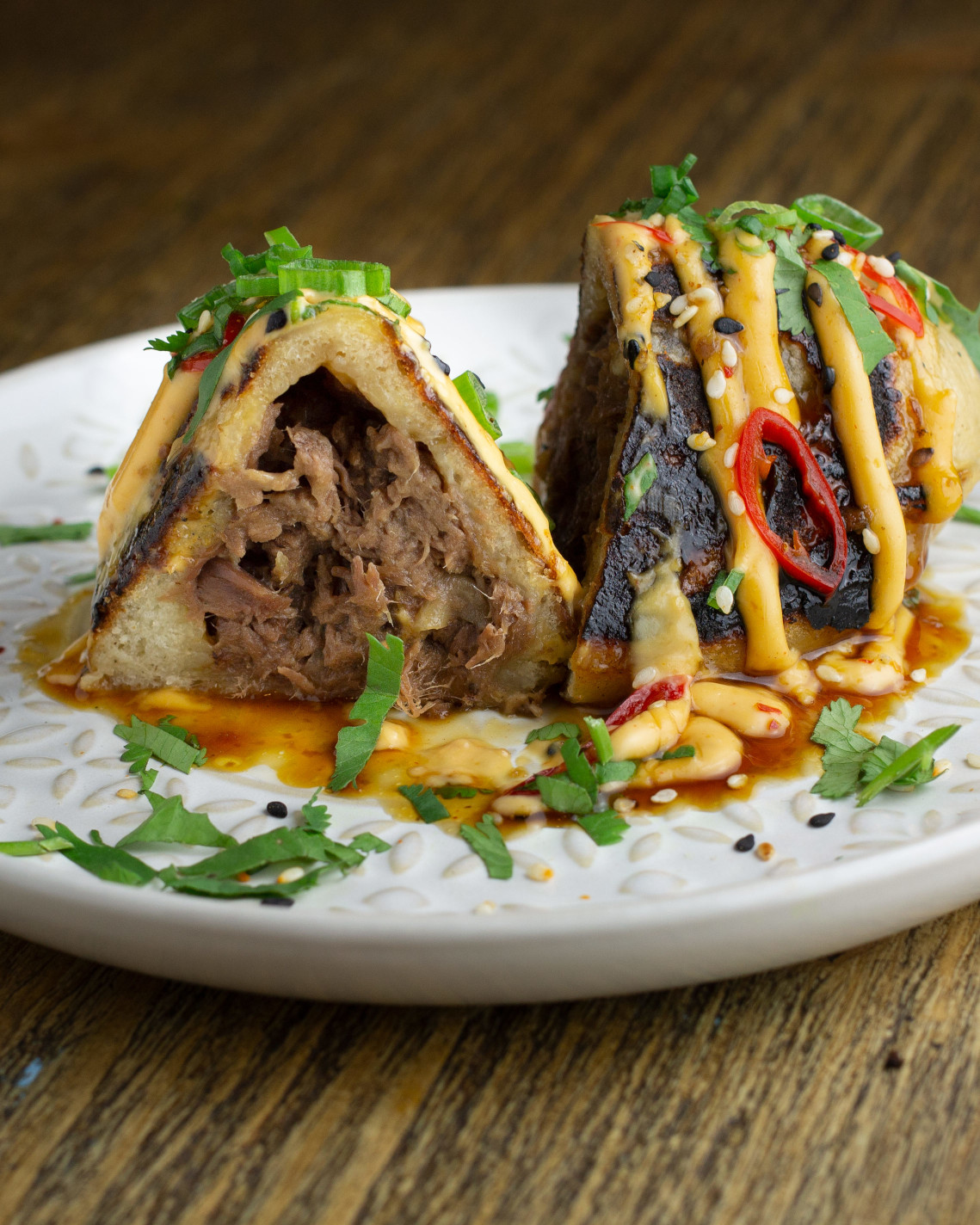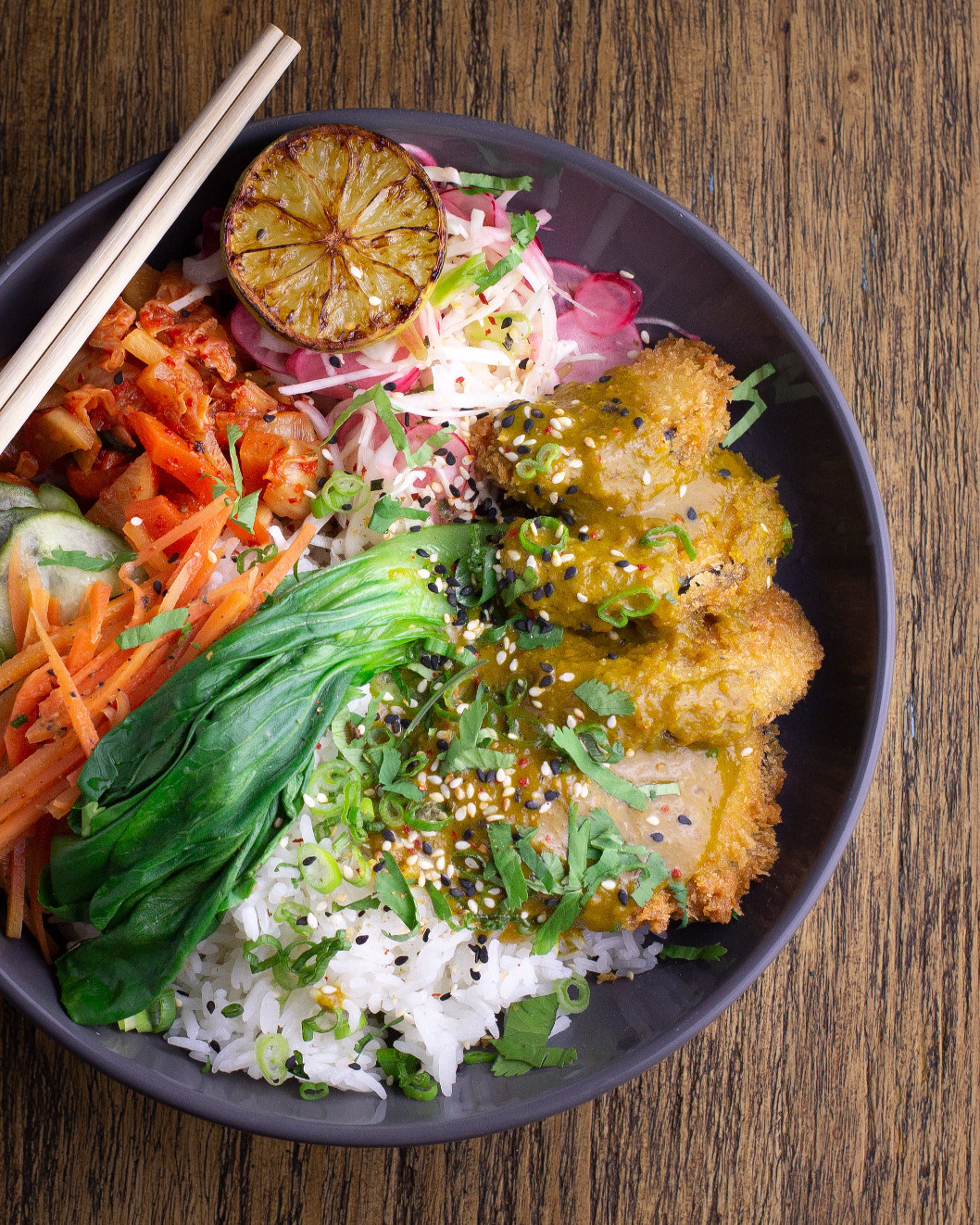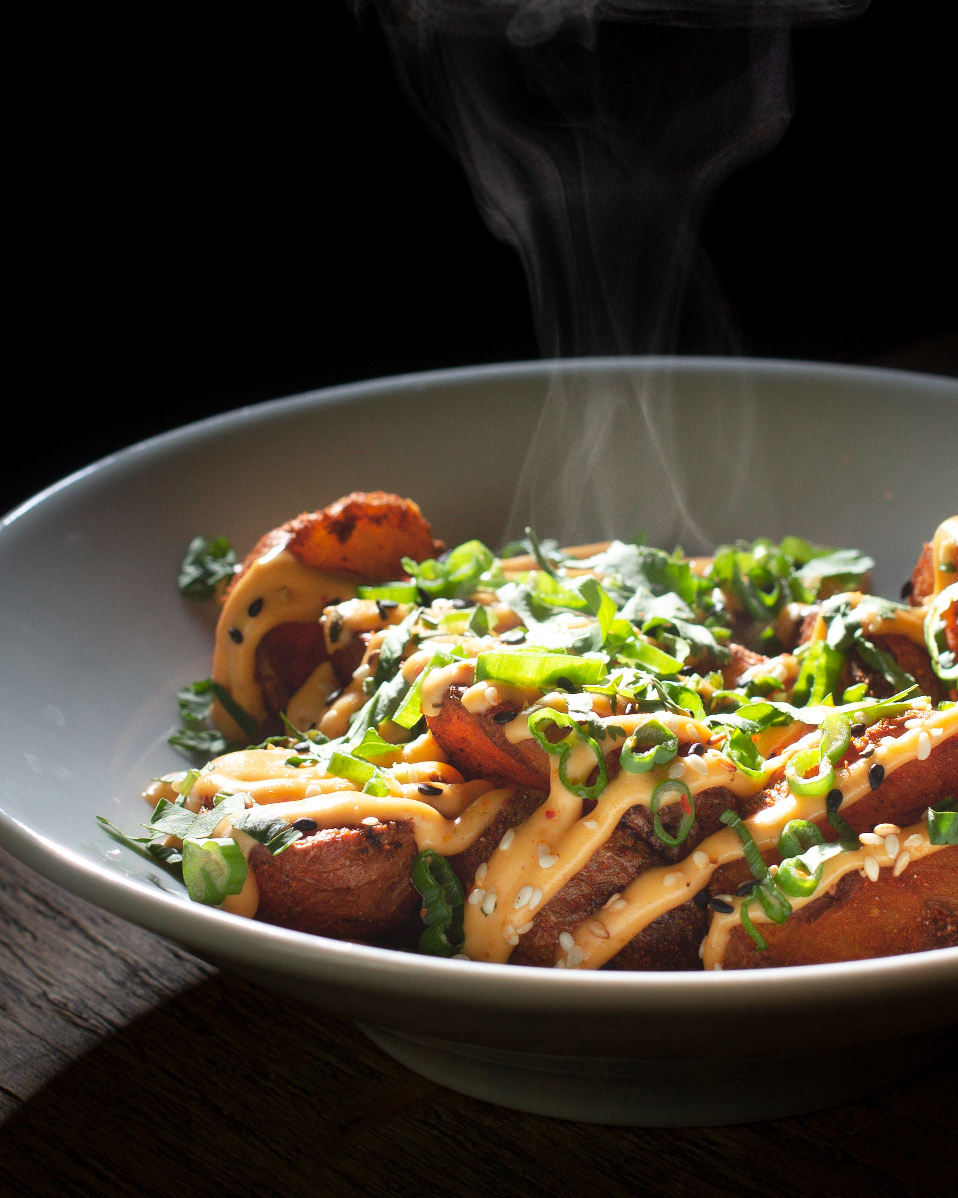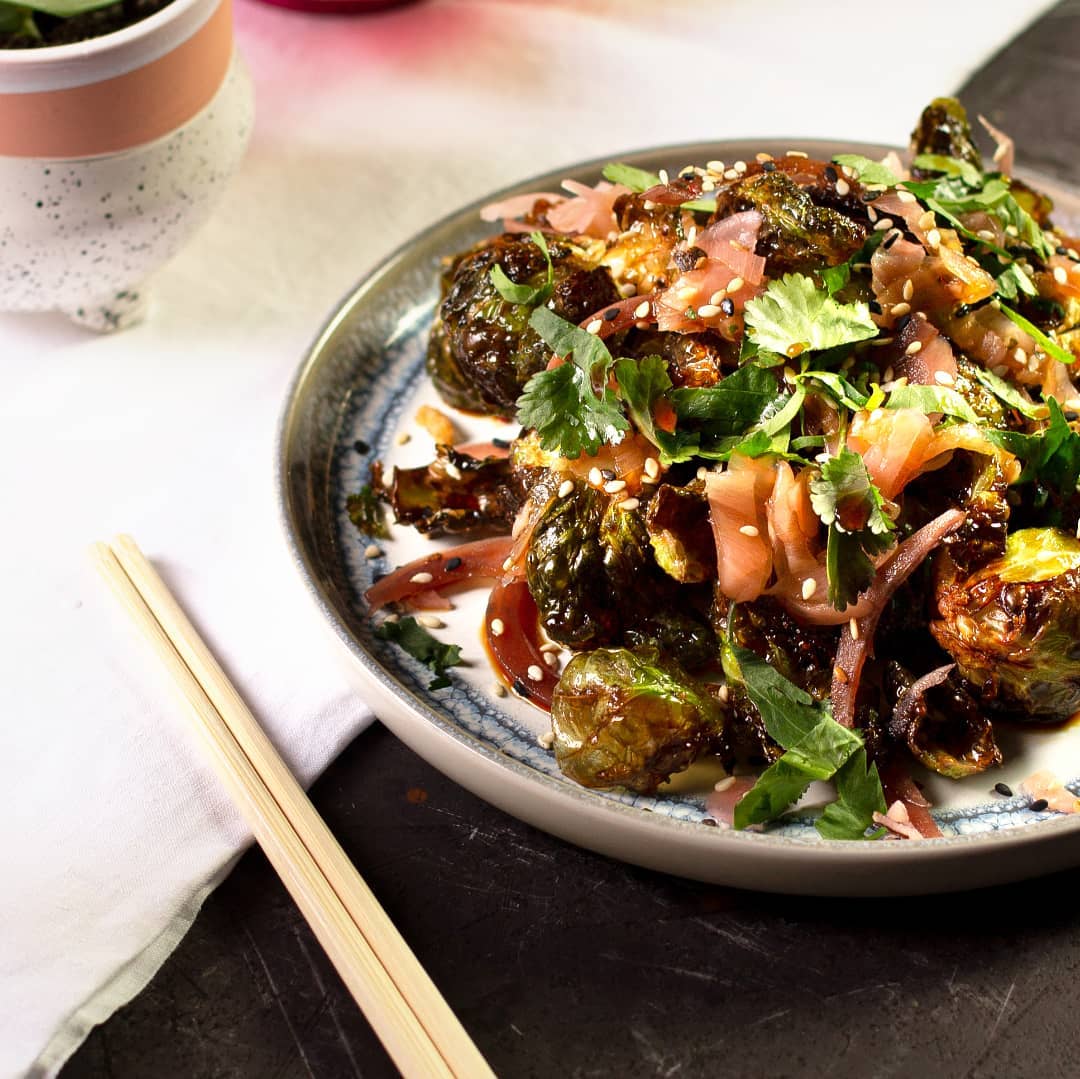 Bao Buns
"A Bao bun is a steamed dough that is really the vehicle for delicious fillings.  It's a yeasted dough that is slightly sweet.  The Chinese don't view bread in the way we do.  It's there to carry the flavours of the fillings.  The buns come in all shapes and sizes but I make the folded ones.  It's a hand-held sandwich with either a meat or vegan filling. I always have two choices of each.  
"As for the fillings, well, I'm a bit fickle!  I like to change things around to keep me on my toes!  It's also important to reflect the seasons too.  Now we're here in Guildhall Street I have the space to play.  And I have a griddle and so can serve my bibimbap with a fried egg on top which is how it should be done!  Currently I'm serving a Pork Rendang – Indonesian flavours with slow-cooked pork; a smoked beef filling; a peppered broccoli one and a miso aubergine Bao.  They all come with their own garnishes.   The classic Bao would be the Gua Bao which is pork belly with some fermented greens on there and some toasted nuts thrown over."
selling like hot cakes
"The first weekend I made 160 buns and sold out within two hours.  The next weekend was much the same.  I did an industry night on a Tuesday evening for people in the hospitality industry who couldn't come out at the weekend.  Again, sold out!  That was good though because Lee from The Beer Shop came along.  They'd run a pop up evening with Gianni from Pick Up Pintxos and were open to having me come along one night.  That was a great evening as I could prepare and serve my Bao in front of the customer.  It's always good, when you're a chef, to get customer feedback.  When they're eating it in front of you, it's the best way!
"Over the winter of 2020 I had a residency at Home, on Tontine Street, which worked really well for take aways during the lockdown times then. We've discovered some of our signature dishes which will stay on the menu.  The Korean Chicken, or Cauliflower is one, and the Katsu Curry always goes down well, so that's staying too.   
"The plan was always to go back to the Harbour Arm and we were welcomed back with open arms into one of the huts in The Goods Yard for the summer of 2021.  It was pretty obvious we needed more space as we'd gone from selling 300 buns in a week to over 1000!  The team there gave us another hut so we had enough space to prep.  You can measure our success on each part of the journey so far.  At this point, in The Goods Yard, we were refining our offering and focusing on getting the food out to as many people as possible.  Lots of new customers discovered what we do."
New ventures
"Working on the Harbour Arm has been amazing, it's bloody lovely down there!  I've lived in Folkestone for most of my life and I've seen what it used to be.  Now the harbour area has become a real destination place.  It's been great to be involved in the events and summers there.  But, as with all things, we have grown to wanting our own venue.  It was always in the back of our minds that we wanted our own restaurant.  Daisy's managed Googies, when it was here in town, and came over to Whitstable with me.  The business has been supporting us both for some time now."
guildhall street
"Our restaurant in Guildhall Street is actually in Folkestone's own little China Town!  There's Zen Cafe, the masseur and nail bar on the other side, us and the Herbal Art place here.  We could make something of this!
"What's clear is now we have the space to cook, and create, and play with flavours which is what I want to do.  A Bao is considered the punk of Chinese food – there are no rules, and you can have a hundred different Ramen dishes.  I make everything here myself and there's so much I want to do.  We can seat 50 people in the winter, and as the weather improves we can seat more outside.  Our restaurant isn't overcrowded, and that adds to the ambiance.  We want your experience to be not only about the food, but the whole feel of the place.  Come and see for yourself."
Photo credit: Daisy Wootton Photography
Discover more about folkestone below