Bobbies Bakehouse and The Taco Shed
John and Alex Grantham are the powers behind Bobbies Bakehouse and The Taco Shed on The Harbour Arm.  Bobbies serves out of the Signal Box at Folkestone Harbour Station.  A 'Bobbie' is the nickname given to the signalmen who work on the trains.  Since opening in 2018, the team have grown to offer a variety of totally different food on the Arm including the handmade Tacos in The Goods Yard.  Folkelife wanted to explore how talented chefs have a venue like the Harbour Arm to innovate and offer many different styles of food.
starting out in the bakehouse
"Originally we wanted to have a pizza van," John starts off as we squash into the galley kitchen underneath the Signal Box, "We bought an old ambulance and started to kit it out.  Then we saw the advert for a food place at the Signal Box and started to change our idea."
The Harbour Arm was advertising for a new food operation.  They would be based in the renovated Signal Box at the entrance to the Harbour Station.  The Harbour Arm were looking for something different to what was already available on the Arm.  Alex and John, who both have catering backgrounds, came down for a nosy around.
"We looked at this place and thought it definitely has to be a cake place!" Alex leans in.  Her expertise is canapes and yet is really looking forward to working front of house.  John specialises in pastry having been Head Pastry Chef at Barclays Bank, and then before that at The Gherkin in London.
Since opening up in 2018, Bobbies has become known for its freshly baked bagels. "Everyone wants salt beef or smoked salmon on a bagel so that menu option is always on the list.  We have other toppings too so if you fancy something different do explore the menu!"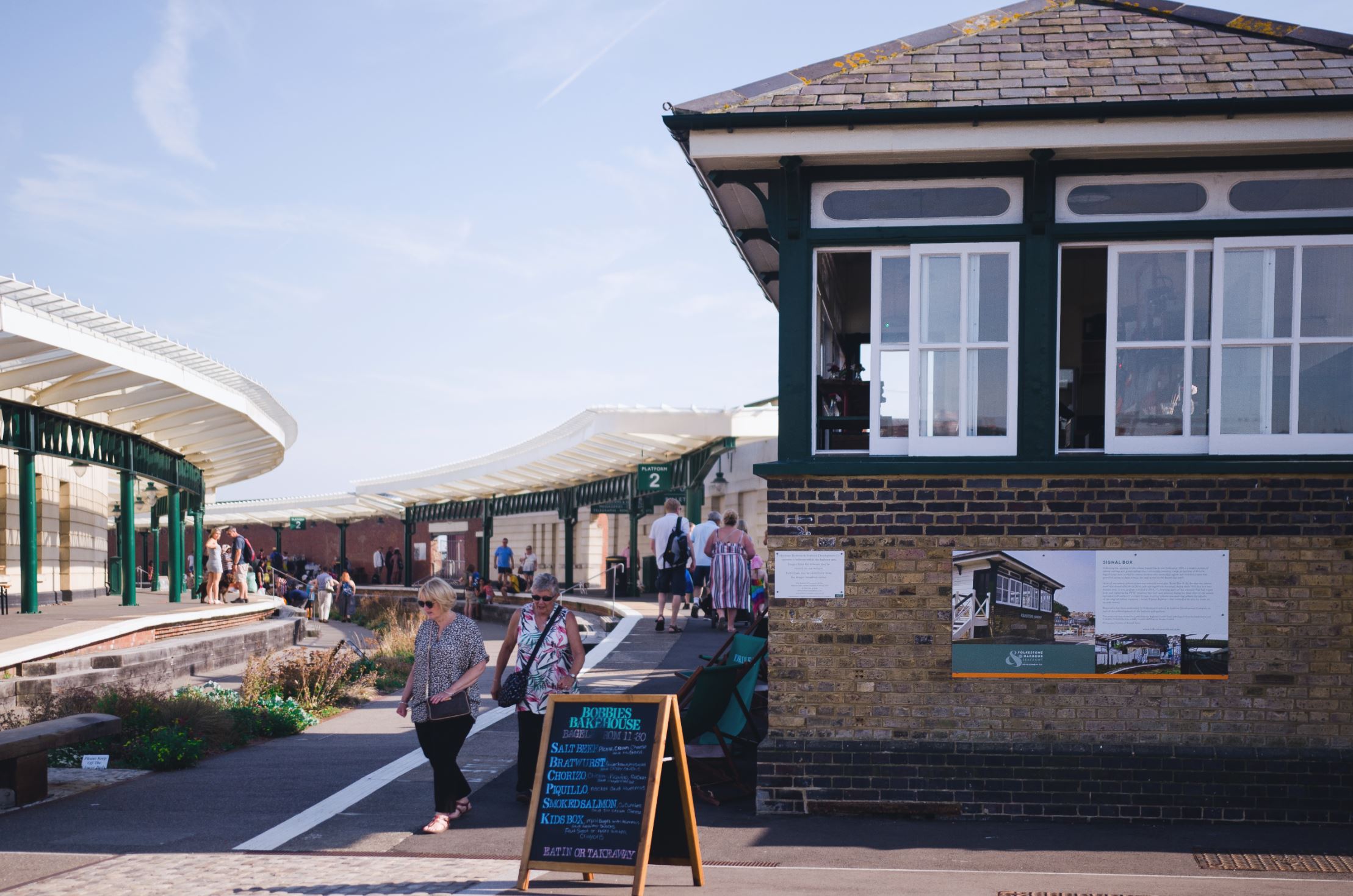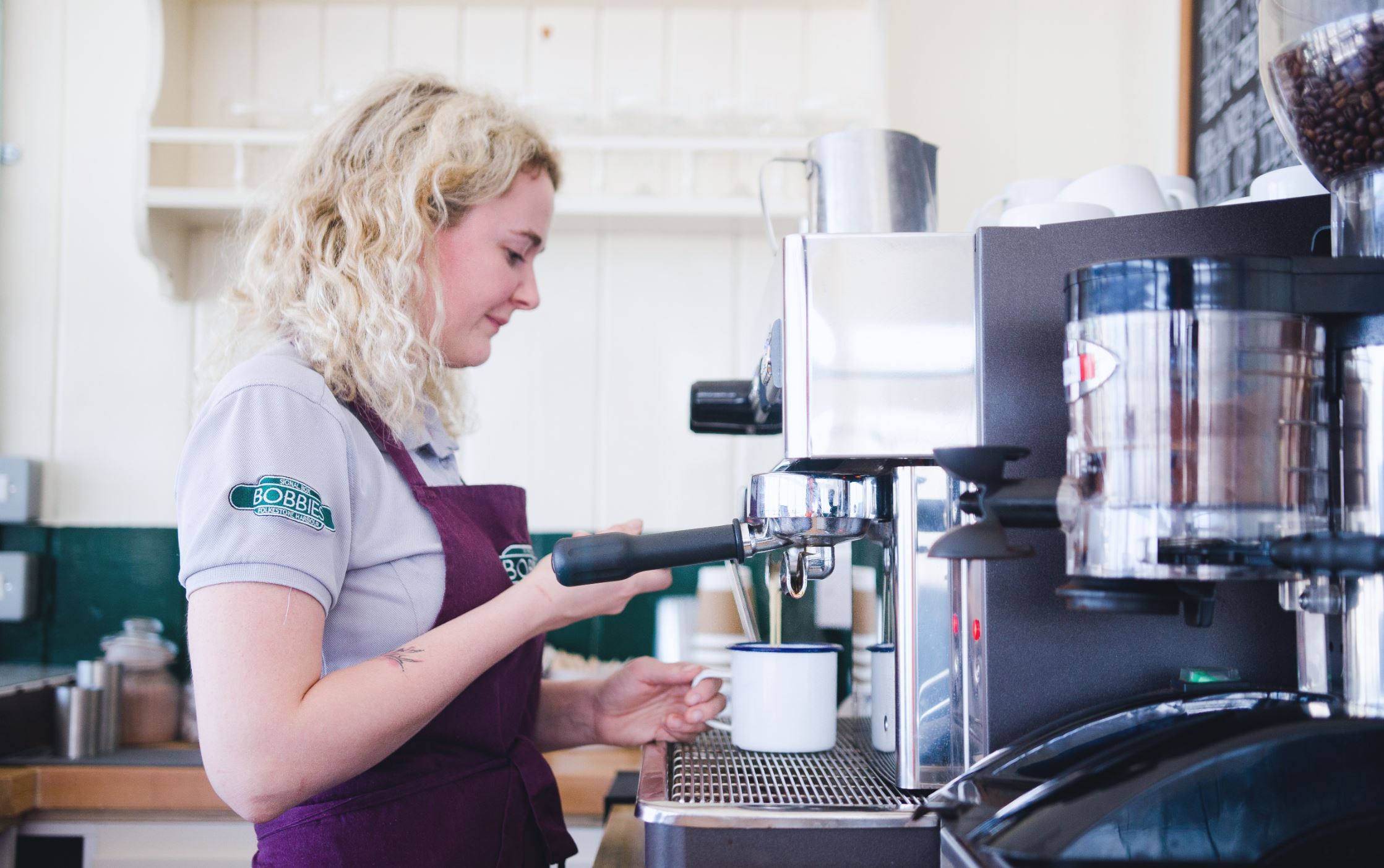 ---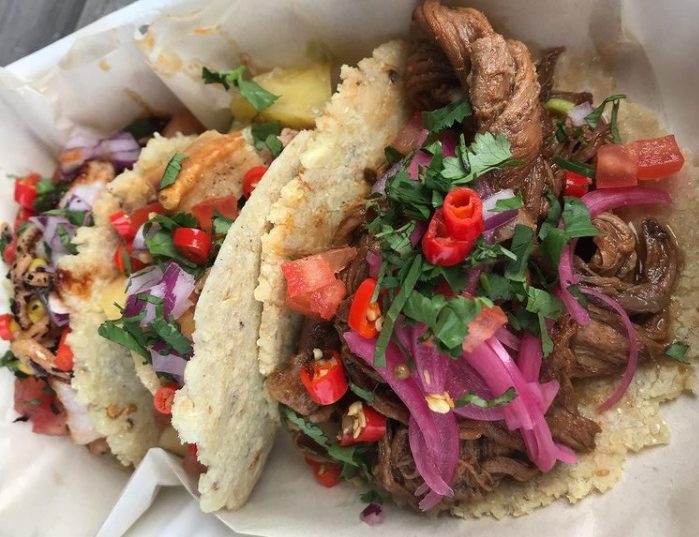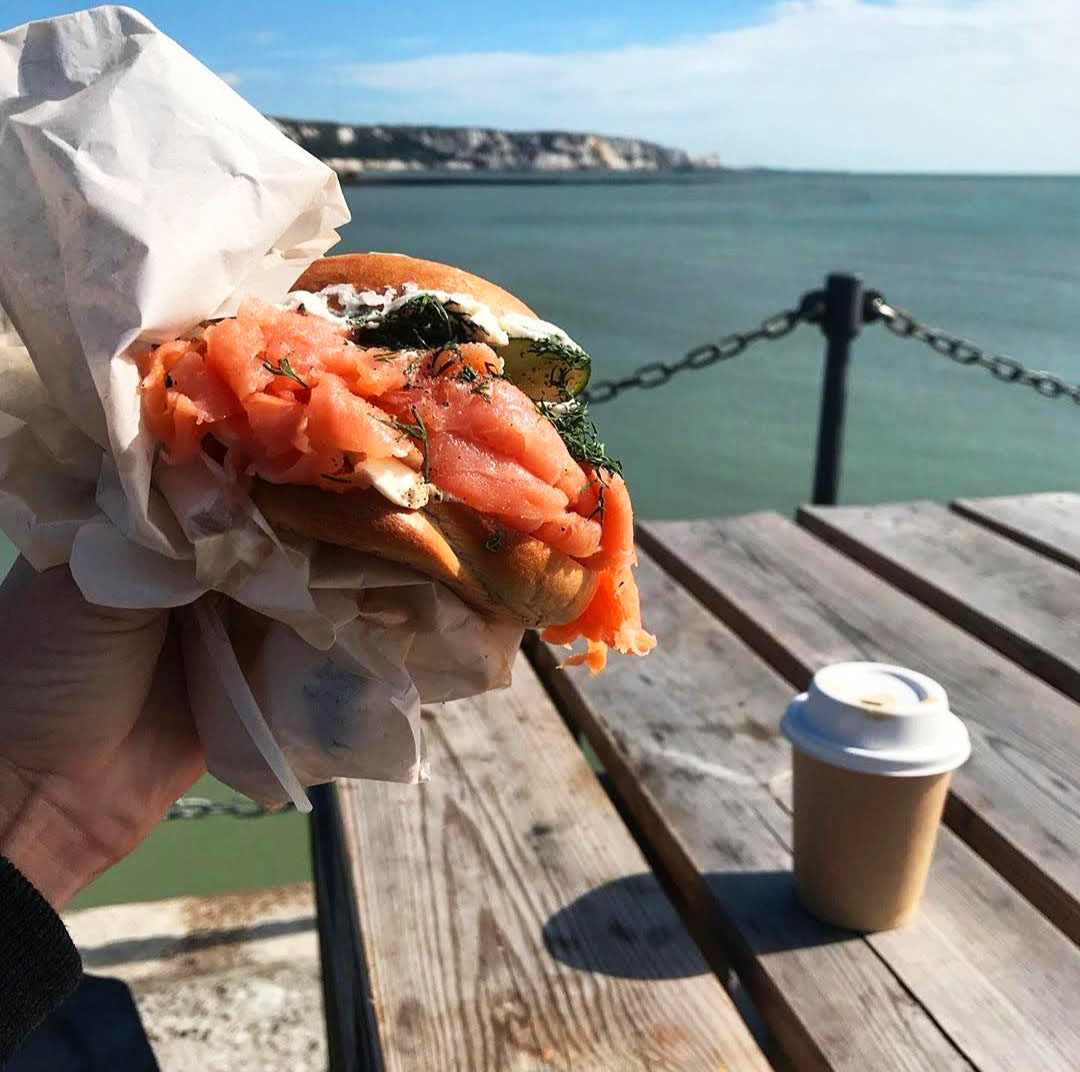 Discovering Folkestone
"We've been living in Folkestone since 2016. Alex is from London and always wanted to live by the sea.  It was either Cornwall or here,"  Says John.  "I've compromised!" Chimes Alex!  "My mum and sister Laura, who's an art teacher, have moved down here" John continues, "And we came to visit about 5 years ago and just thought, yes, we like this place."
"Everyone is so friendly here, and so supportive.  We've had loads of people support us over the time we've been here." Alex beams.
handmade tacos
Working on the Harbour Arm is a great place to be, Alex explains: "The traders have lots of ideas, and the Goods Yard came from one of them.  They wanted to offer different types of street food in one area so people could go from one place to the next trying different offerings.  The Harbour team asked us if we wanted to be involved.  John's been wanting to make tacos for a while now so that's what we suggested.  
"Our tacos offering is quite simple: tacos and margaritas.  John makes the tacos from hand-ground corn." John joins in, "It took ages to find a supplier; we get the corn from Mexico and then cook it and grind it ourselves.  I started off with a hand grinder which was horrendous when grinding kilos of corn!  But I've now got a grinder which has a basalt lava rock which grinds the corn into the flour and that's rather exciting!"
"He likes to do things properly!" Laughs Alex pointing at John.
looking forward
"What's great about the Harbour Arm is there are so many different ways you can use the space.  People can come for the Big Screen, or along to the Marketplace, or just walk through from one side to the other.  We love being on the Arm, and to be offering such different styles of food across the setting is really exciting for us.  We're growing, and have plenty of ideas for what we want to do next…!"
Photo credits: Tacos – Bitten Written, Beef and Pickles Bagel – Sarah-Louise, Smoked Salmon Bagel – thekitchenandthegarden.
---
Discover more aBout Folkestone below