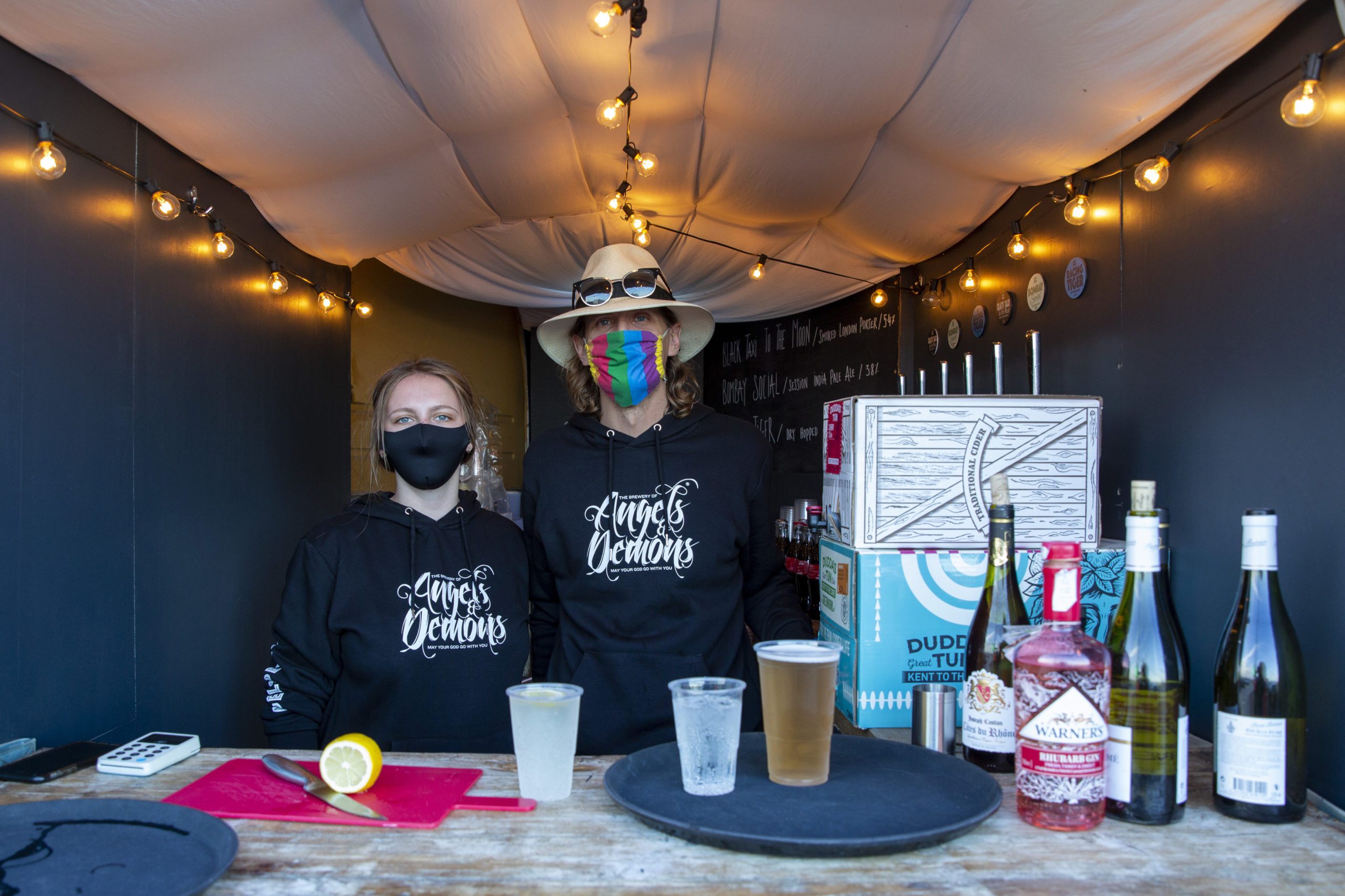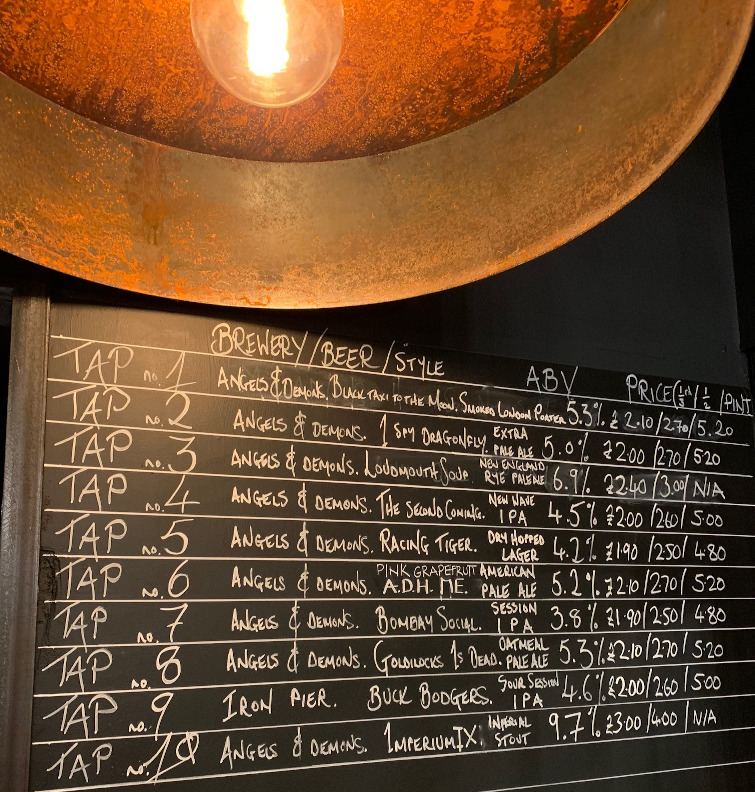 Brewery of Angels and Demons on the Harbour Arm
The Brewery of Angels and Demons have been creating ales, lagers and stout locally near Folkestone since 2015.  The company grew quite quickly and has one of its home bars on Folkestone's Harbour Arm.  Ross Gandon, their director, spoke to Folkelife, giving us a lesson on how ales and lagers are made.
""Lager is a German word, which means 'warehouse' or 'to store.  And that is effectively what you are doing when making a lager.  Storing and working with specific yeasts and malts, you get a more crisp – and in our case very dry finished product.  It's a different process for brewing an older English style beer, ready for cask.  We would use a slightly less specialist malt bill, and add an old English strain of yeast, perhaps Nottingham for example.  There are literally hundreds of strains of yeast and hop, which gives us such a broad spectrum of flavours in what we produce.  IPA for example (India Pale Ale) can be quite different from one brewery to the next.  Ours are generally very "hop forward" and have a bitter finish, which suits a modern style of IPA.  It takes generally 3 – 5 weeks for beer to go through our system.  Then, they go into the conditioning room, where they will mature for a minimum of seven days." 
filling the space
"Our Home Taproom on Tontine Street has been our only bar up until now.  That's where anyone could come and drink our locally produced ales straight from the tap, as it were.  During 2020 though, we were also based on the Harbour Arm, supplying drinks to the Big Screen audiences at the drive in.  This worked really well for us, and so when a place came up in The Goods Yard, it made perfect sense.  
"The Harbour Arm has many different offerings, and suits anyone in any sort of mood.  Maybe look at it like a Monopoly board, and if you're feeling a little Park Lane and Mayfair then The Champagne Bar might be for you.  If you want something a bit more Pall Mall and Whitehall then come to us!  I feel we're here to bridge the gap between one end of Folkestone and the other."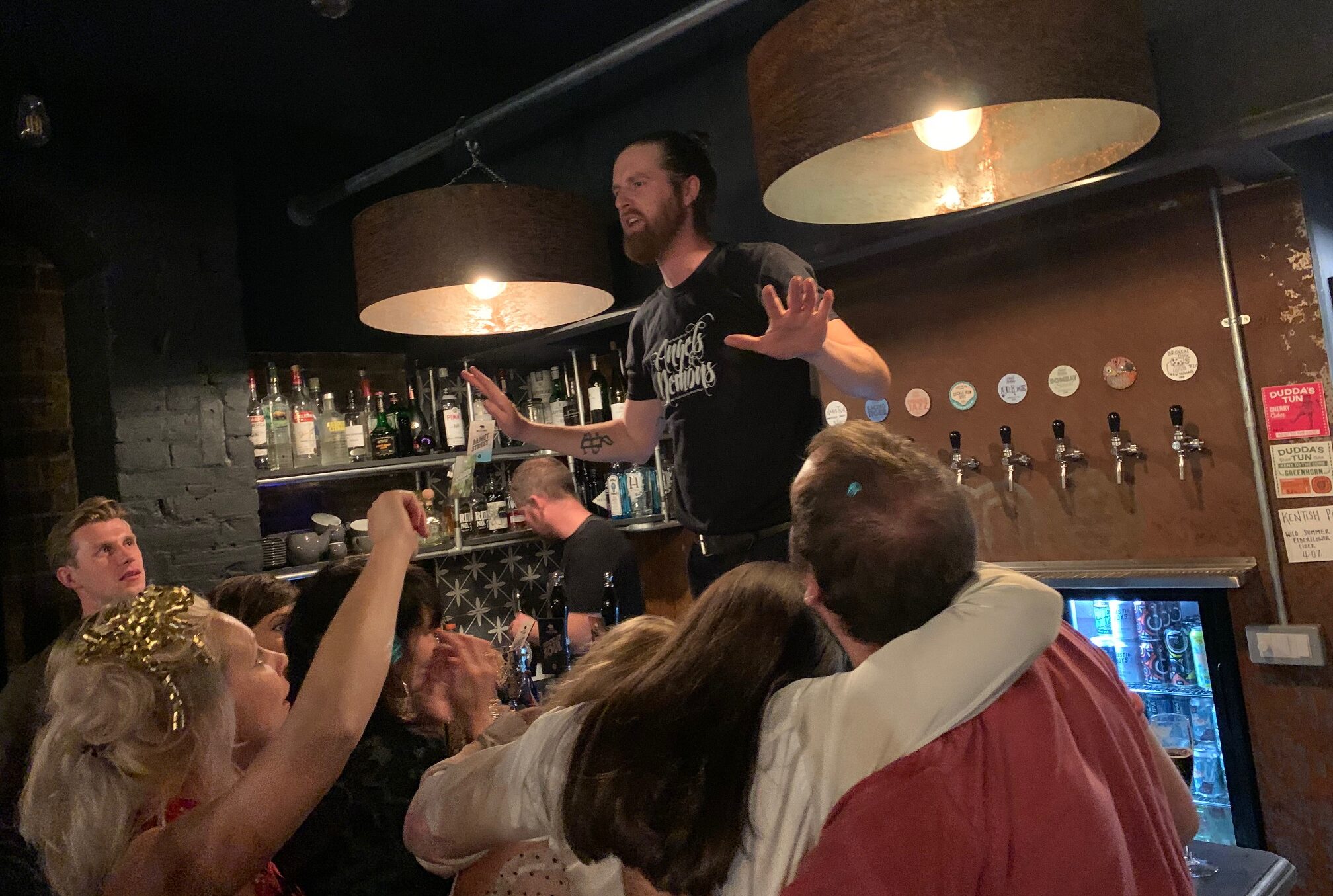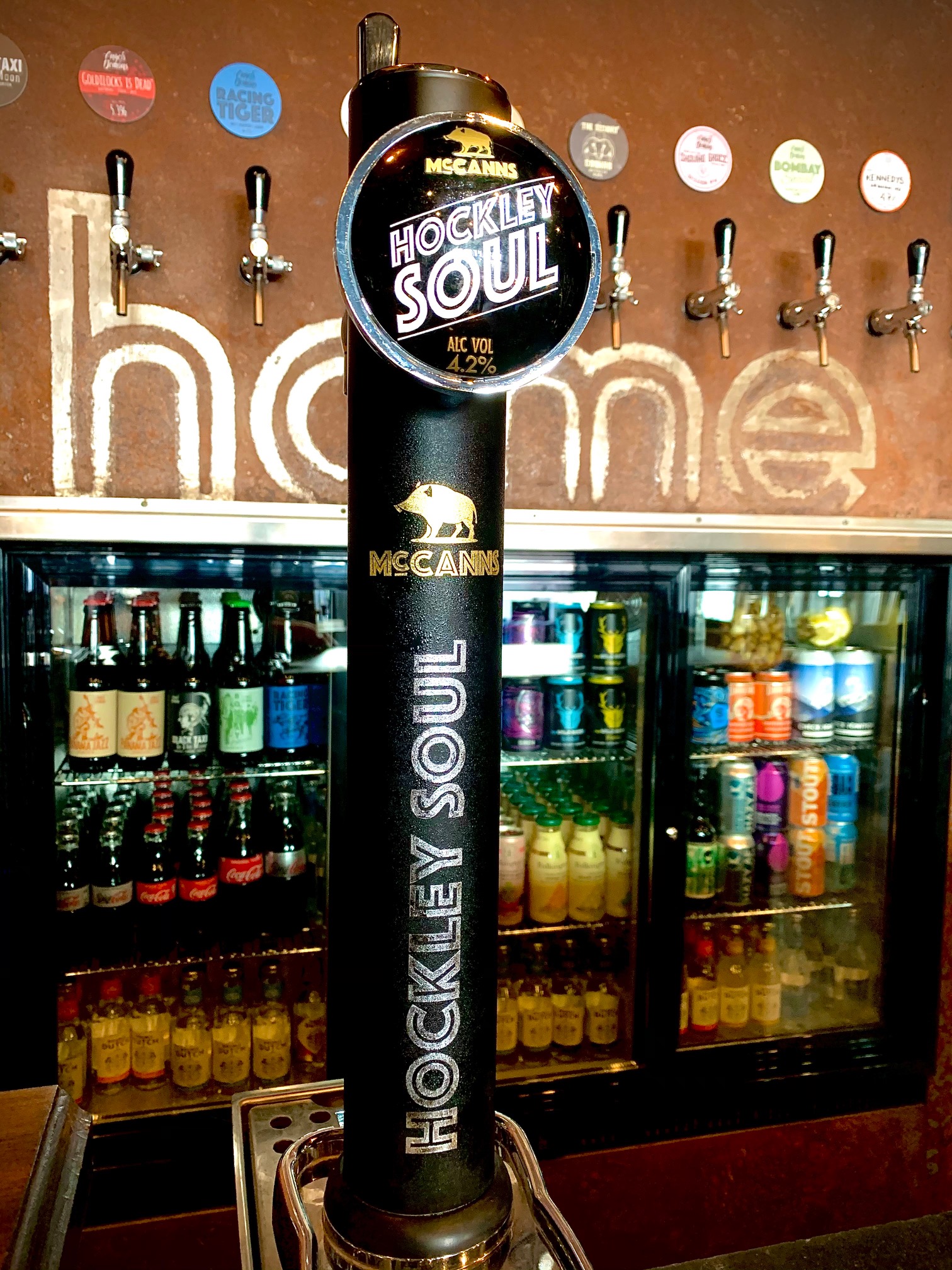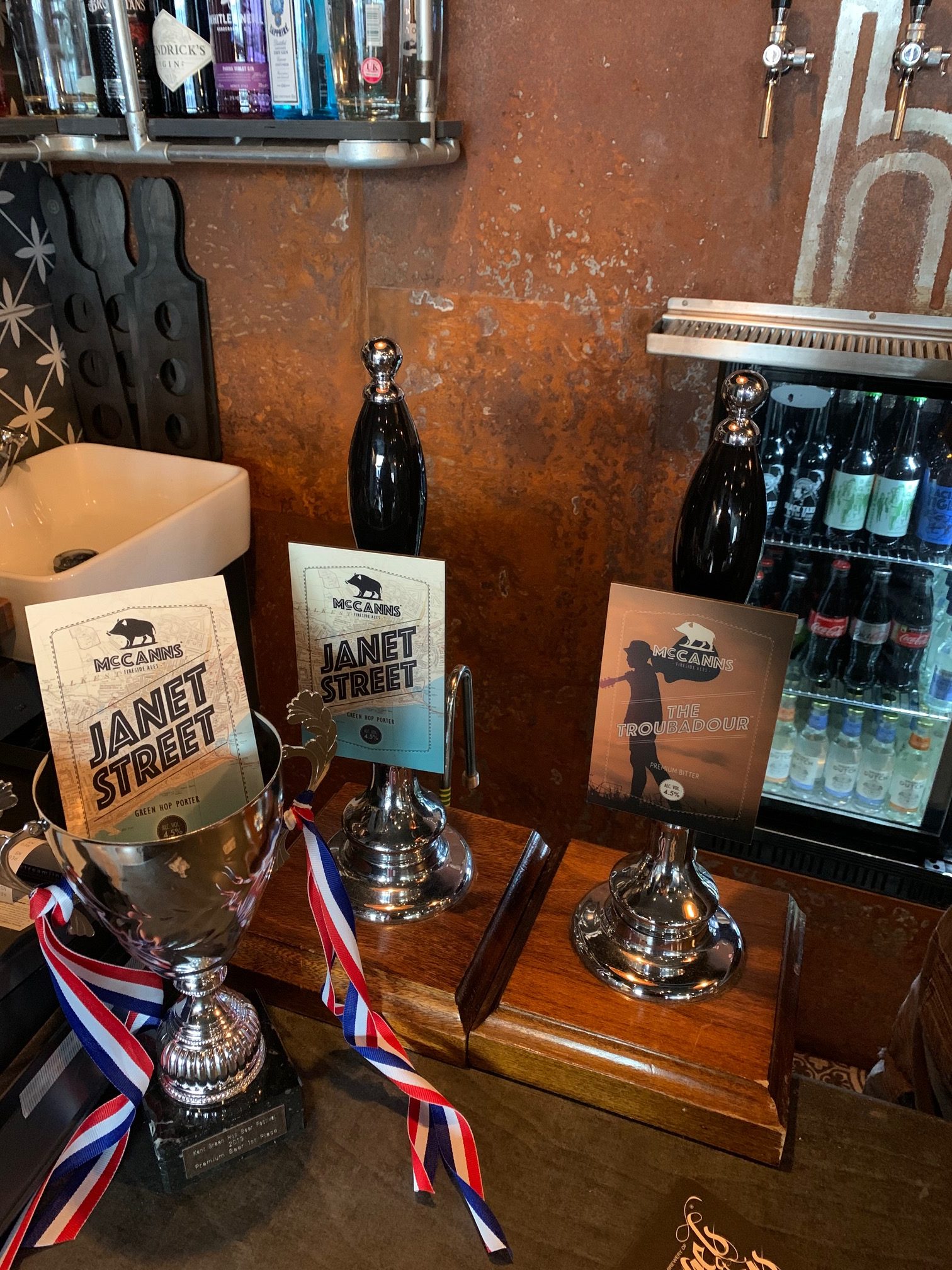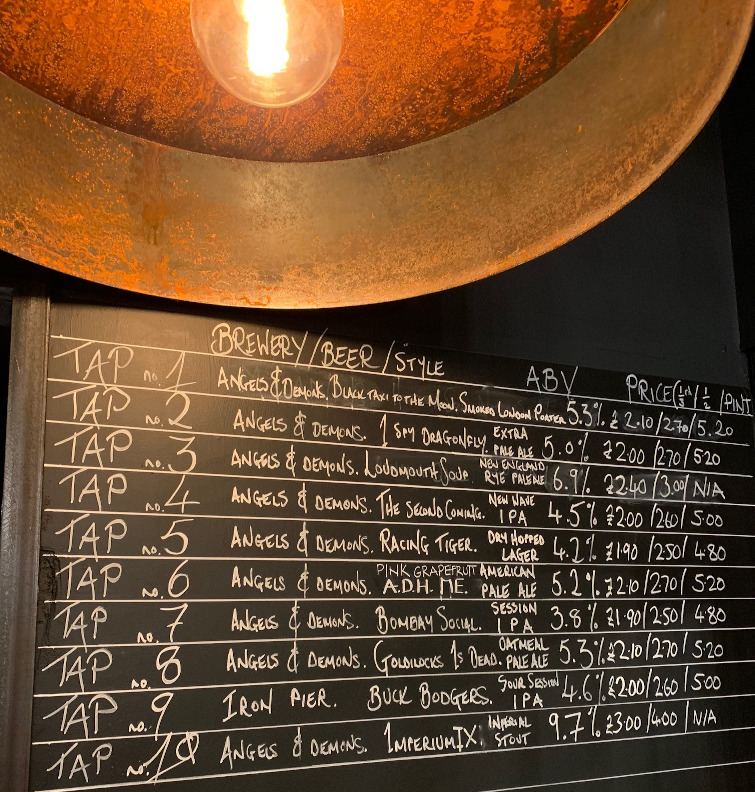 Love and Hat
"We're creating an alcohol free range and calling it 'Love and Hat'.  Imagine a biker's hand tattooed with 'Love' and 'Hate', well, we've taken the 'e' off as we're taking the alcohol out of the product.  As with all our products there's a story behind each one.  Some are local, and named after our first customers or where we live.  Others have a wider reach such as Goldilocks is Dead and Panama Jazz.  Goldilocks, not wanting to spoil it for people, but she has a bad time with Medusa in a Fairy Tale vs Greek Myth idea, ends up eating too much porridge and exploding.  We like to add an element of fun to these things."
ten taps
"We'll have ten taps going in and will double up on some.  The idea is though that there's enough for you to try out different things.  Racing Tiger, our dry hopped lager will be on two, Bombay Social, our session IPA and Hockley Soul, our stout will be there too.  We'll also have space for the experimental beers, our 'Special Ops'… There will be gins and rums, and go-to wines, Prosecco and Kentish cider on tap too."
online growth
"We are looking to massively increase our online presence this year.  We have a new beer subscription club – B.A.D. To The Bone.  This will include some of our regular hard hitters, but also some of our favourite pilot beers, which we like to call our Special Ops Beers.  Our Instagram and Facebook continue to be ways to meet new customers and our brand new website, built from the ground up, to incorporate our new company video launch is out too."
Find out more about folkestone below