1850 – Drink Up Our Heritage On The Harbour Viaduct
The 1850 is a new venue for coffee, tea and drinks throughout the day.  It's situated at the town end of the Harbour Viaduct just by the steps.  It's a great place to grab a drink before you visit the Harbour Arm, or on your way back into town.  Run by The Rocksalt Group, the renovated shepherd's hut will serve coffee, spritzers and refreshing drinks.  Jack Nimmons met Folkelife to share this new venture.
"1850 was the date the final pieces of track were laid on the viaduct.  That final connection piece meant trains could run into the Harbour Station from the town and beyond.  We thought it was fitting to mark that piece of history with a small venue that acts as a connection, a bookend to the Lighthouse at the other end of the Harbour track.  This is your first stop on your visit to the Harbour area.  You'll be able to get a coffee during the day, or spritzer, beer or wine to drink in situ or take on your way through."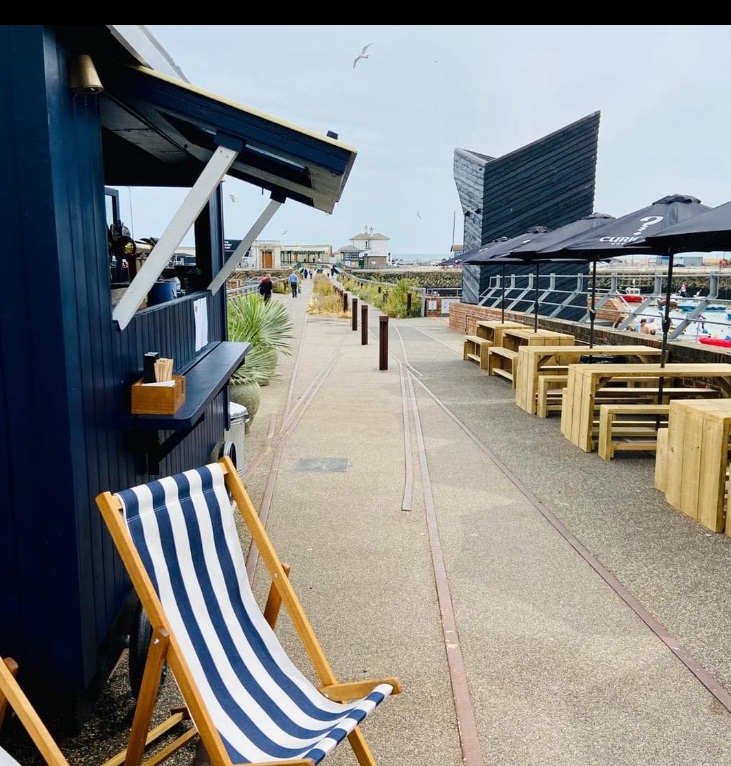 ---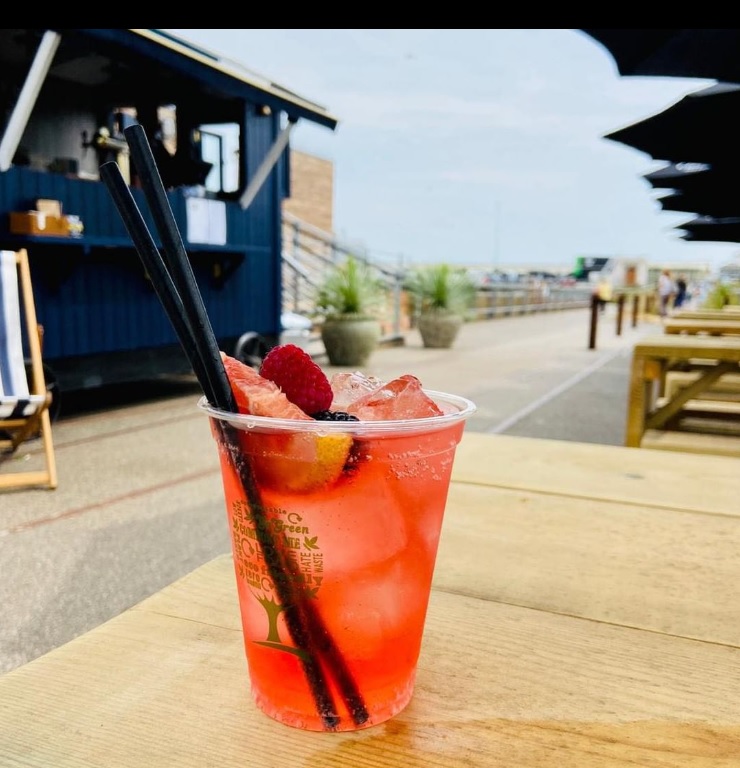 Shepherd's Hut
The repurposed shepherd's hut suits the location.  It has been decorated it to fit in with the décor on the Harbour Station, using similar signage to a train carriage.  Shepherds huts were in use around the local farming area during the 1800s.  This heritage influences the décor and drink offerings available.
"1850 is an extension of our Beachside offering that you'd find at The Pilot Bar.  It's a drinks venue with a focus on refreshing spritz.  We're making use of an area that's just been a thoroughfare since the viaduct opened up.  Our seating complements the seating you'll find in the Harbour Station and helps provide that link to the rest of the Harbour experience.
"Our drinks offering is influenced by the heritage too.  It's designed so that you can sit and have a drink and take in the harbour views, or take away on your route across the viaduct or in to town."
The Rocksalt Group runs the Harbour restaurant Rocksalt, also Little Rock and The Pilot Bar on Beachside at the Harbour.  They also have The Radnor Arms on the west side of Folkestone as well as a number of other pubs in the local Kent area.
discover more about folkestone below