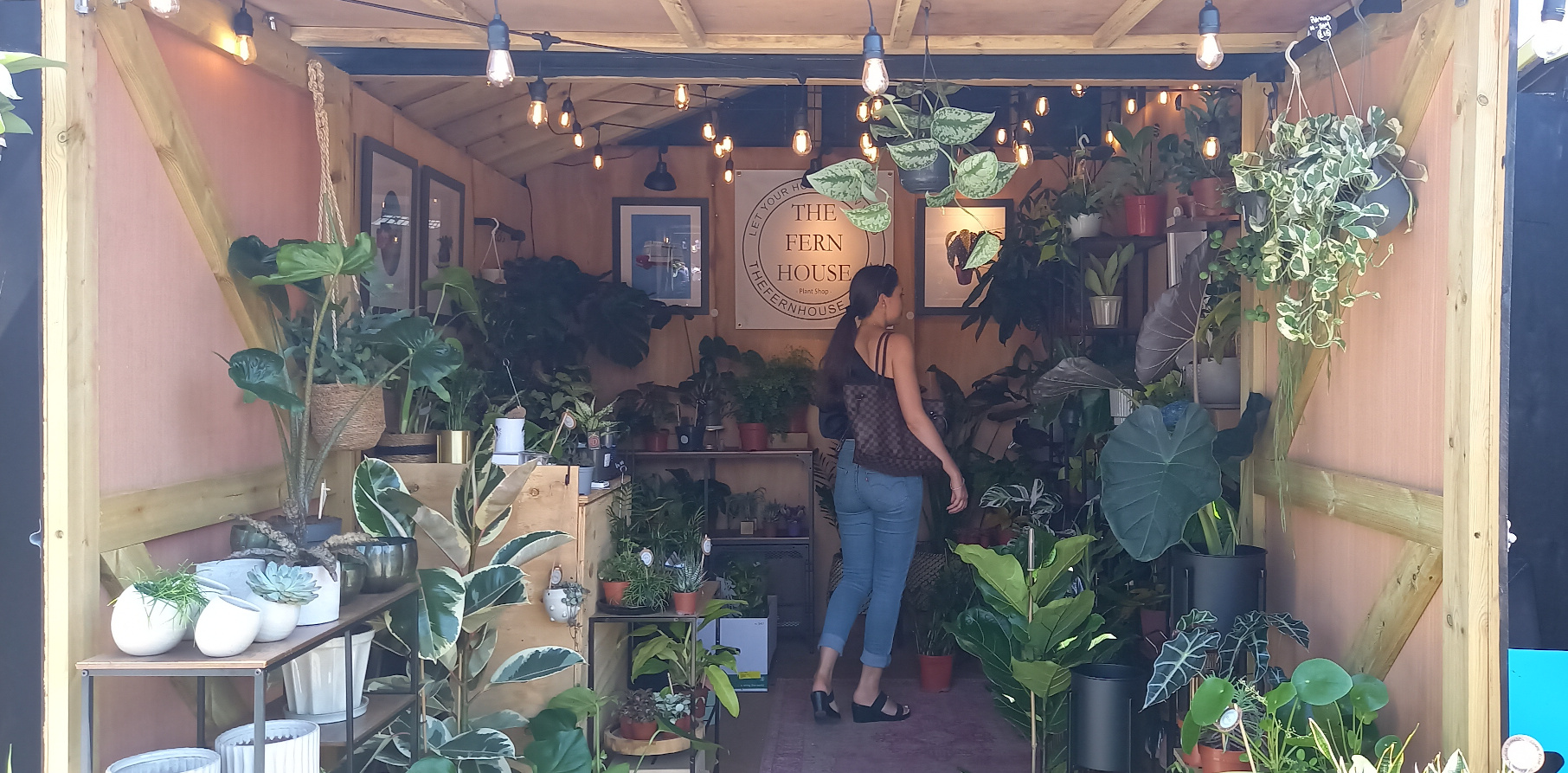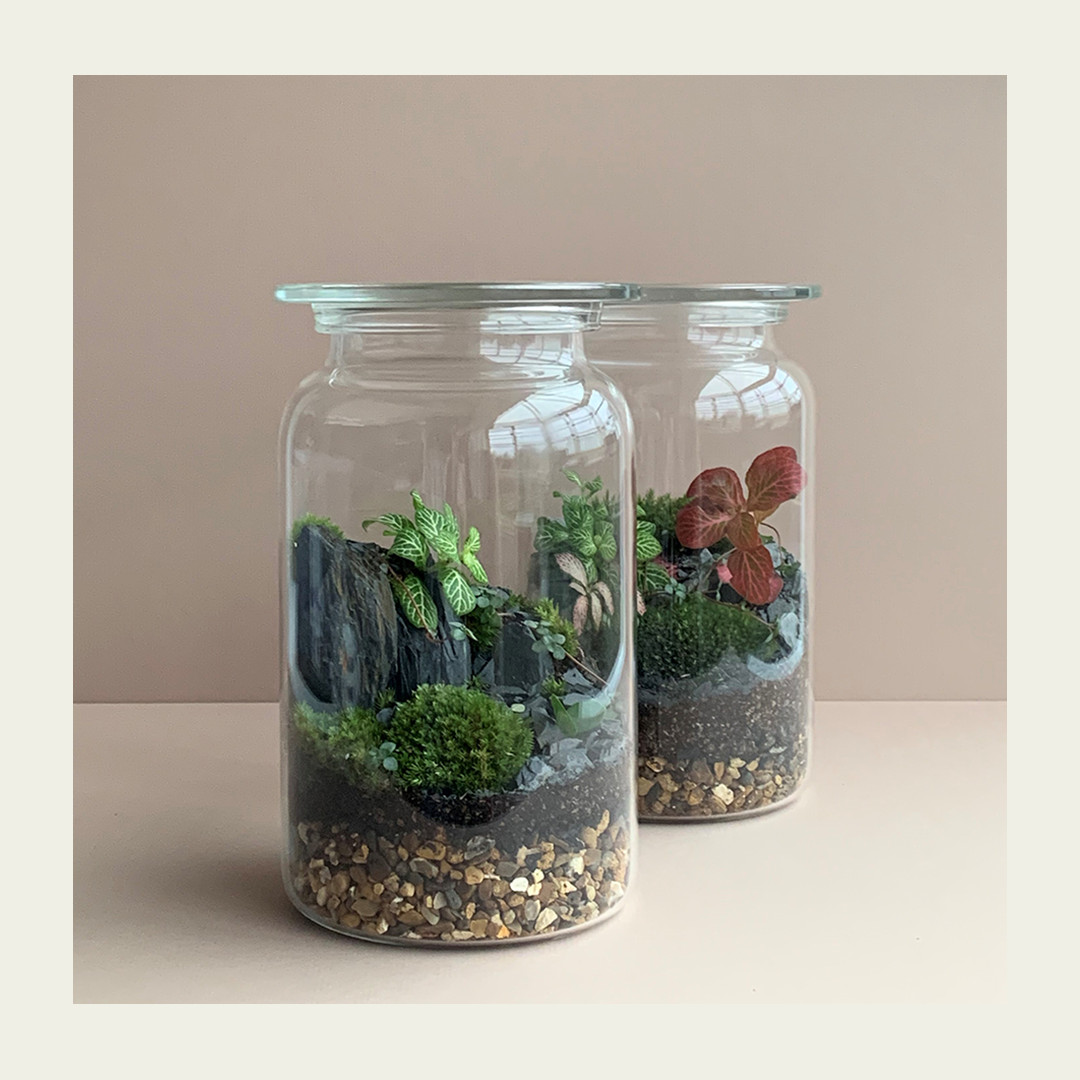 Harbour Arm marketplace – plants
The Folkestone Harbour Arm Marketplace is open most weekends throughout the year.  In January to March there are a few traders open, including The Fern Shop.  From April to September the place is bustling with many artisan creators and makers.  Then from November to December, the Festive Marketplace returns with a huge Christmas Tree, festive music, lights and late night shopping events.
Everyone loves plants, and there are some fascinating traders at the huts this year.  Learn about how to keep your houseplants, or create a terrarium.  Terrapy sells via The Fern House.
Terrapy
Sebastian Tribe is the founder of Terrapy.  Having trained and worked as a lawyer, Sebastian has found working with plants, and creating complete environments for them, a real solace from the cut and thrust of the legal world.  Now he runs workshops and creates wonderful terrariums for people across Kent.  Few know of the history behind this fascinating object.
"There was a precursor to the Terrarium which is the Wardian Case. Take a step back into history when all the caffinated tea was cultivated in China, they had a monopoly on the tea market.  Every time people tried to transport the plants to grow in other parts of the world they would die.  So the Wardian Case was invented.  It was an ornate glass box where you could safely transport plants from one part of the world to another.  The British would trade opium for tea with the Chinese and they managed to transport some plants to a little known area of India called Assam, and thus the Indian Tea Plantations were born."
the victorians
"During Victorian times terrariums came into their own and were seen as a great conversation point.  There was a huge craze in collecting ferns; in fact, our ferns today are still recovering from the violations of the Victorians!  Women in particular collected a lot of ferns.  It wasn't great being a woman in Victorian times as there were many activities where you would need a male chaperone to accompany you.  However, fern collecting was not one of those activities, so maybe that's one reason why it was so popular.  Women were able to go off with their glass vases and collect ferns with other women, and have conversations that might not have been possible if a man had been present. 
"Terrariums have waned in popularity since, but they are an incredibly useful way to explain our environment and also our effect on the world's climate.  I run workshops where we learn about this in structuring our terrariums.  You can put your hand inside a vase and feel the humidity that's created by the tropical plants I use within.  It makes it easy to understand how plants release oxygen and water as part of their life cycle, and breath in carbon dioxide.  The soil structure below also is key in learning about nutrients and foundations for the plants."
successful plant growing
"With a terrarium, you will find that there are plants here that you can grow quite successfully for years and years within this environment.  Had you put them on your windowsill, it might not be so successful.  I think that we are quite good at killing our houseplants with kindness – we water too much, maybe give too much light or not enough.  Terrariums generate their own water supply and so are much easier to maintain."
sustainable
"It's important that my business is as sustainable as possible because that goes directly along with what I am creating.  The cork lids are reused from the wine cork industry; the bottles are made from recycled glass and I need them to be as thin as possible so there's not a large carbon footprint on transporting them.  The plants are stocked from reputable growers who can trace each plant.  
"I have been running my business for less than a year and it's really important for me to be a part of the communities I'm working in.  I've found that Folkestone resonates with what I'm trying to create and build and I'm really looking forward to meeting more people at the Marketplace.  It's an opportunity for me to grow and become a contributing member of Folkestone's creative community."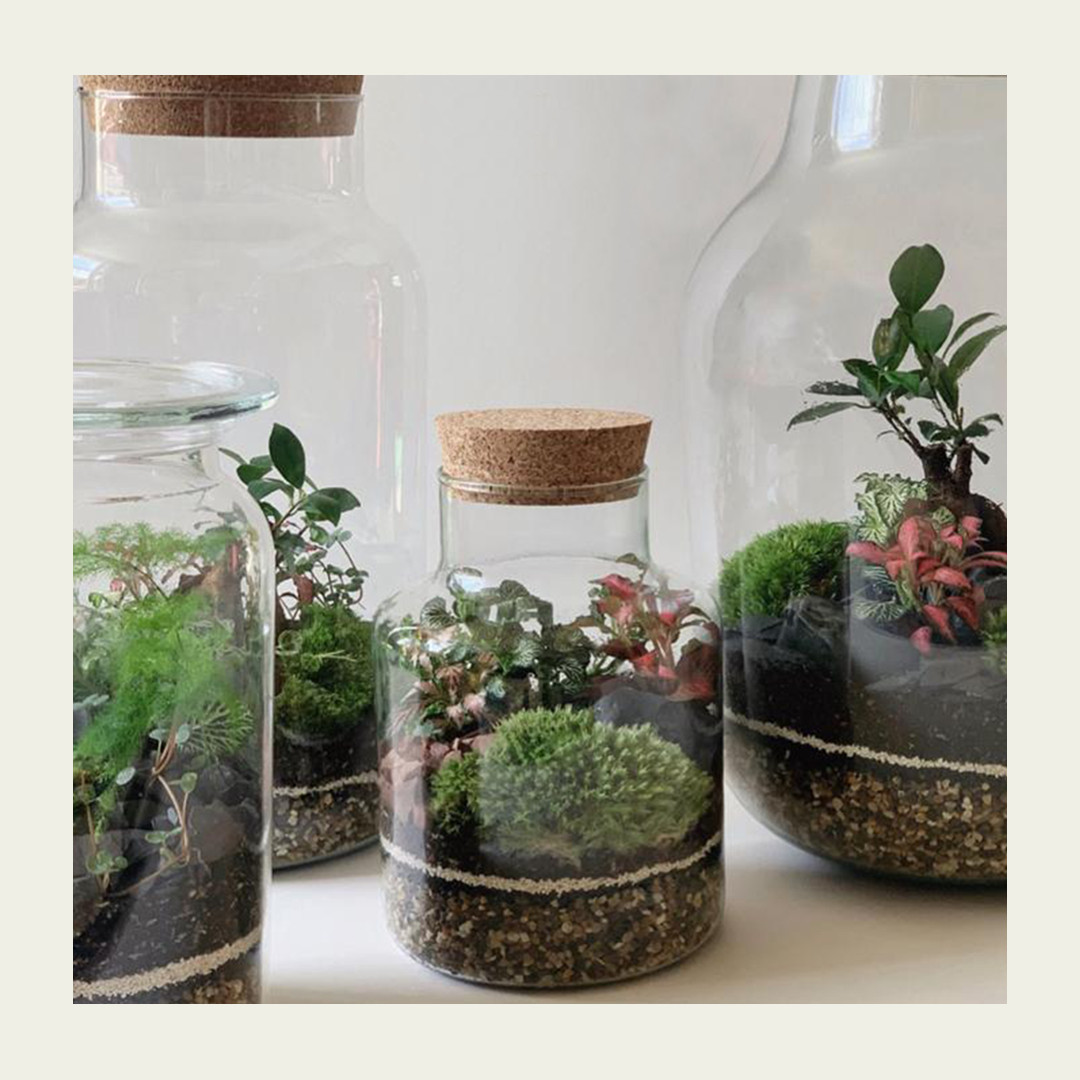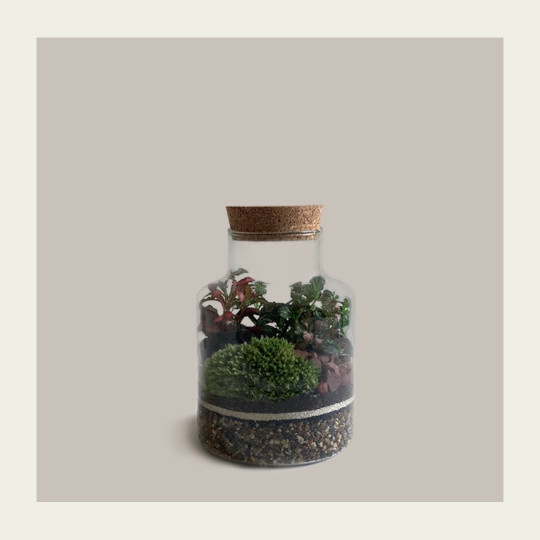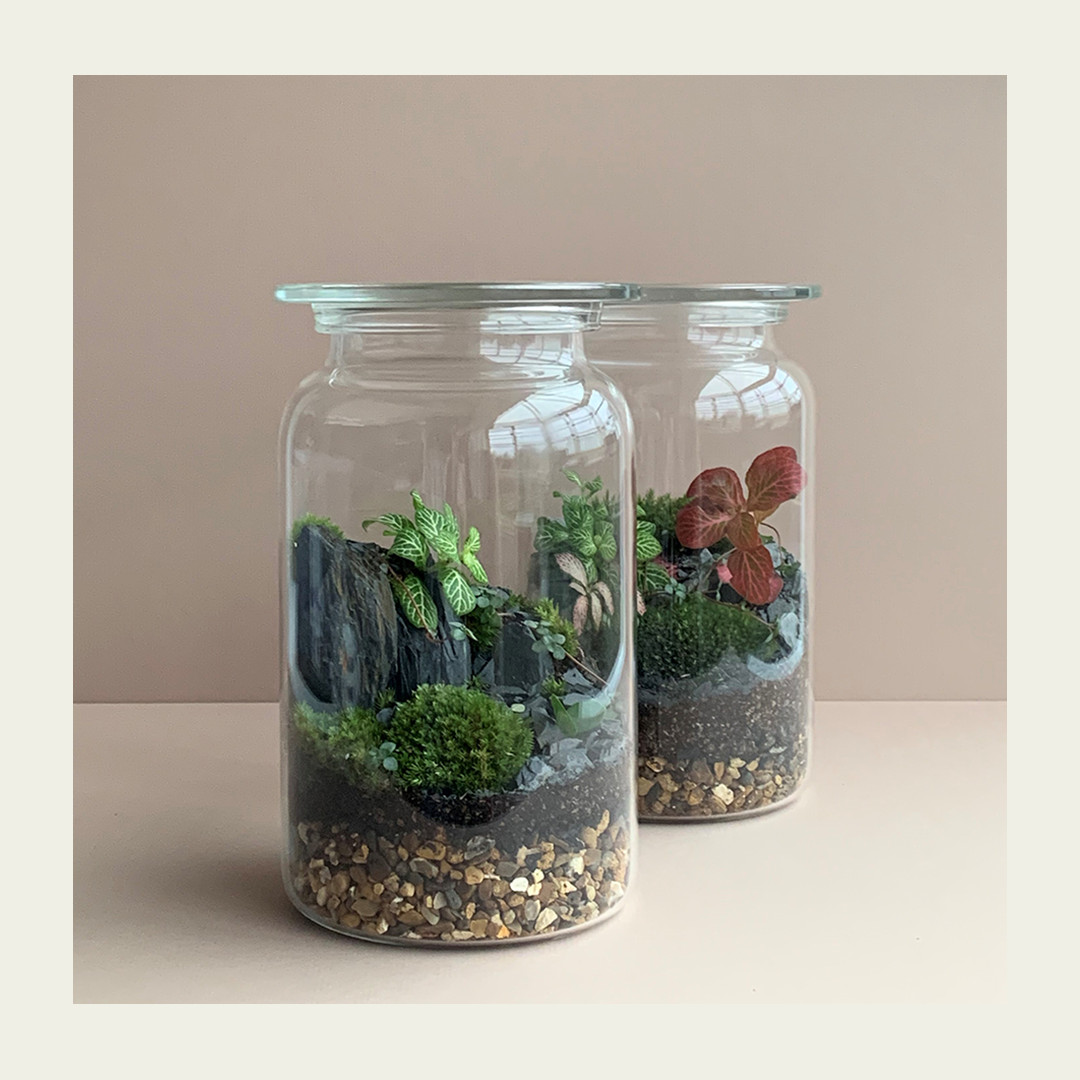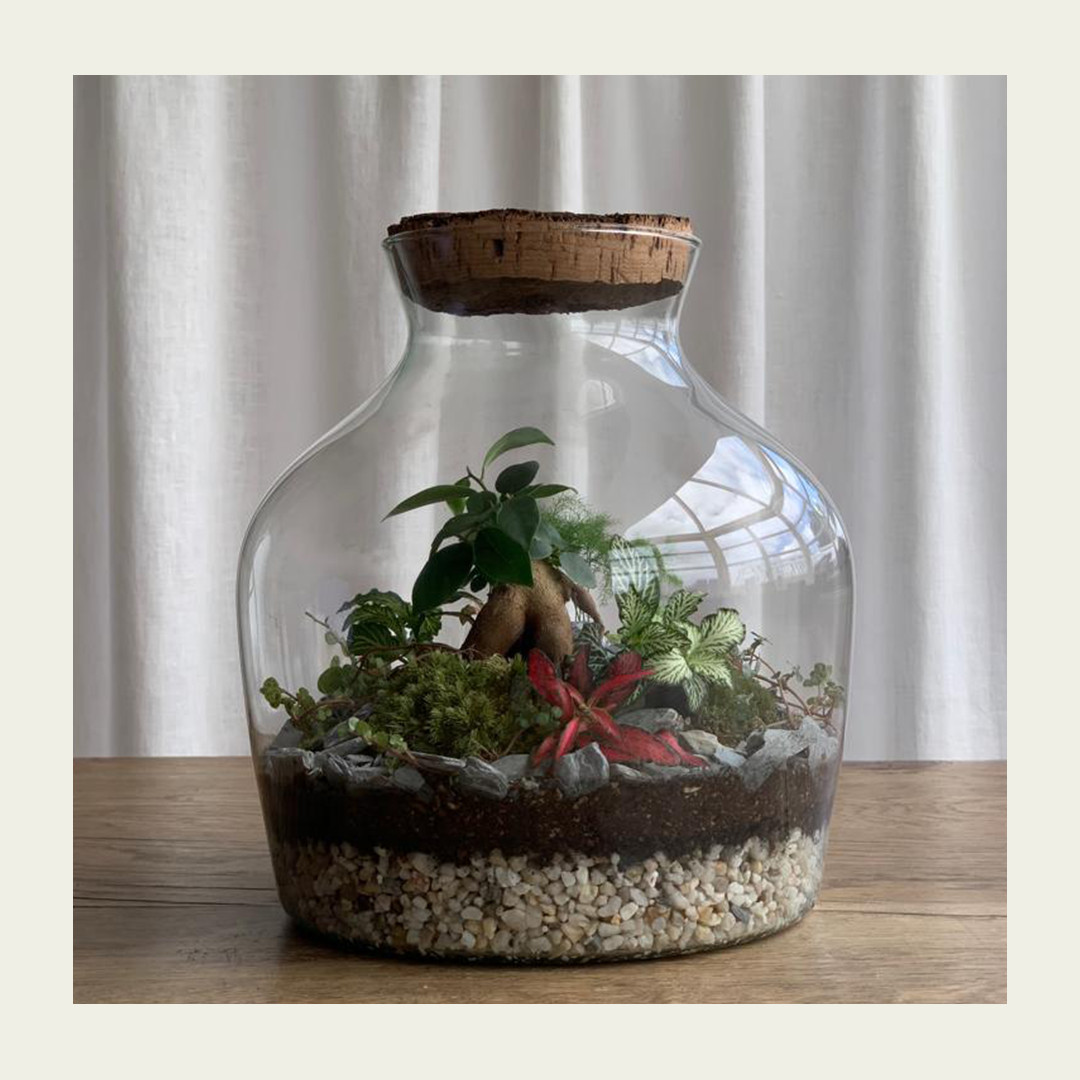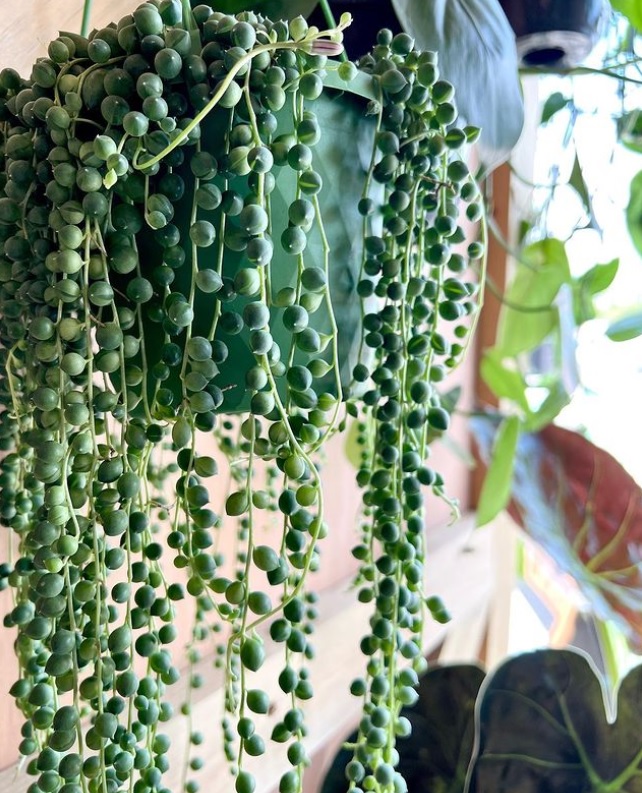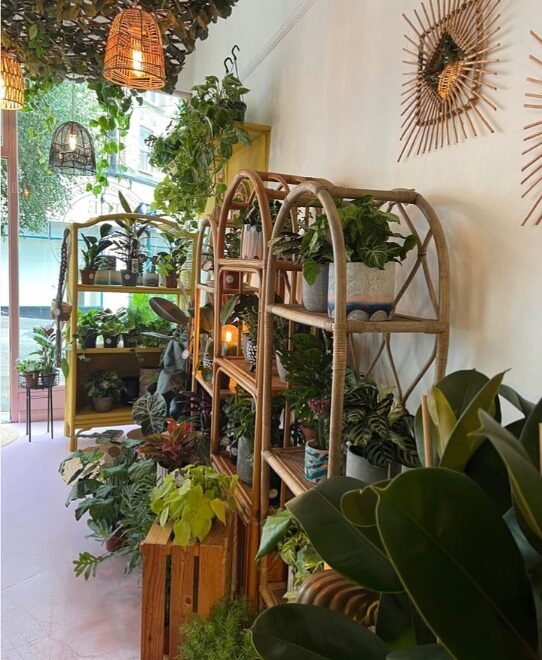 The fern house
Michaela and Stephanie are the sister act who run The Fern House. "The location here just lends itself to having a plant shop.  We spend a lot of time here, its our sanctuary really; we swim and join in with a lot of events that happen in town.  Both my sister and I wanted to bring what we love to everyone here in Folkestone.
"Everything on offer is to help with looking after houseplants.  There are the plants themselves and then we also have the watering cans, feed, photographs, shelving and lighting as well.  You can see on our Instagram that we work a lot on developing people's interiors, using plants as well as other decor. 
"It's wonderful being down here as part of the team in the Marketplace.  Basically, plants suit all weathers, so if you want a plant, we'll be here, we love it!"
discover more about folkestone below