Harbour Arm Marketplace – Homeware
The Folkestone Harbour Arm Marketplace is open on most weekends throughout the year.  In January to March there are a few traders open in the huts next to The Goods Yard.  From April to September there are many artisan makers and creators open on weekends, bank holidays and through school holidays.  Then during November and December, the Festive Marketplace returns with a huge Christmas Tree, festive music and lights and more.  There's something for everyone at the marketplace; here's a brief rundown of some of the homeware traders.
gaia homeware
Alex and co-founder Mum run Gaia Homeware.  The business was born during Lockdown when the appeal for creating beautiful pieces of tableware and furniture from pieces of driftwood and off-cuts won over working in retail.  "It's that age-old story of making something that a friend says 'ooh, you could sell that' which has turned into this.  During the first lockdown I made a console table from a piece of driftwood I'd found on a holiday in Scotland.  It had sat in the shed for way too long, and my friends said to sell it.  I was getting 40 to 50 orders a month.  Trying to make and ship them around the world – yes, to America, Australia, everywhere – was just too much with a day job as well.  So October 2021 I quit my job in retail and here we are!
"We came down to Folkestone to see about setting up in one of the huts here and the vibe just suits us down to the ground.  Being here last summer and through the Festive Marketplace I feel that our brand has really found its home. We're about being eco and sustainable.  Being by the sea adds a relaxed nature to what we're doing.  Our refill shop will also be open throughout the year.  The Harbour is promoting local and creative businesses and we're trying to be as local as possible."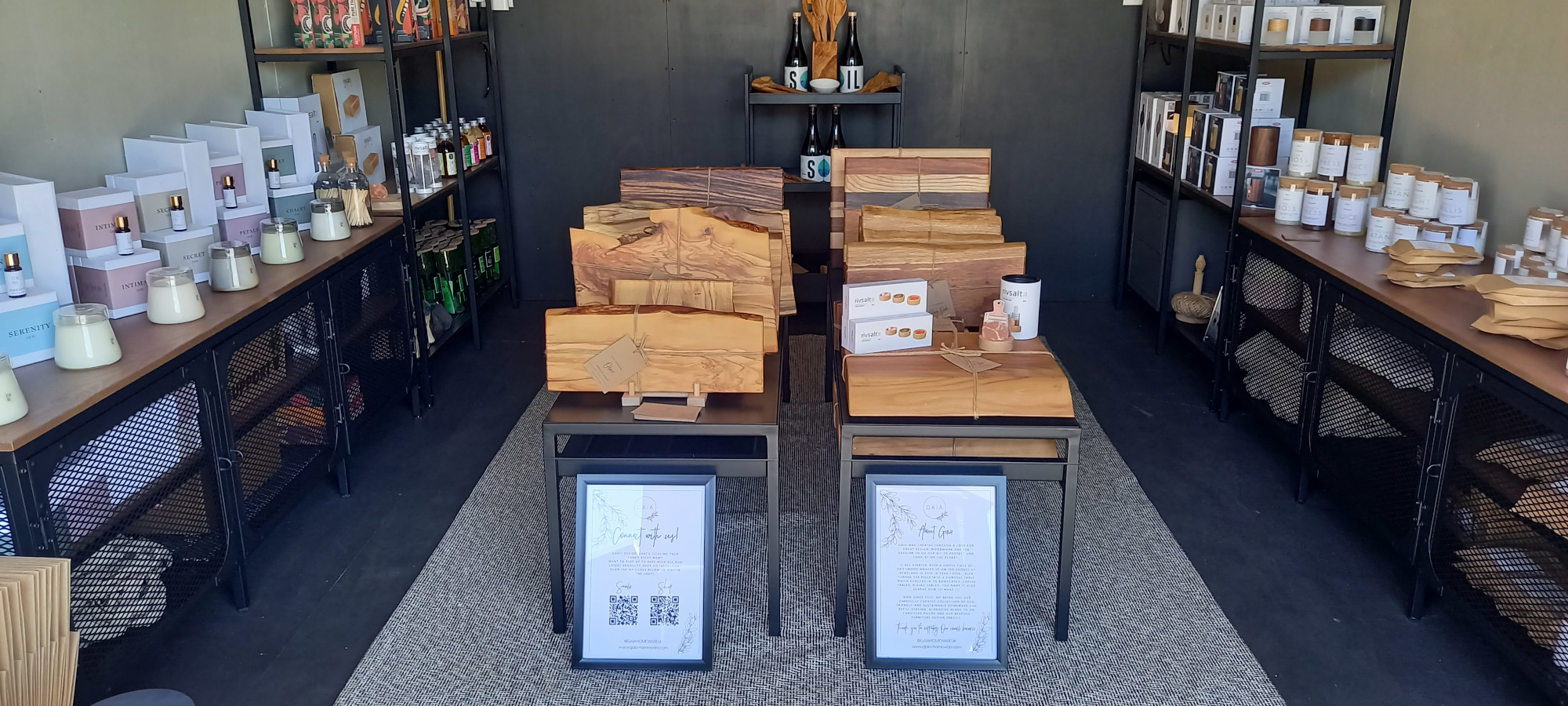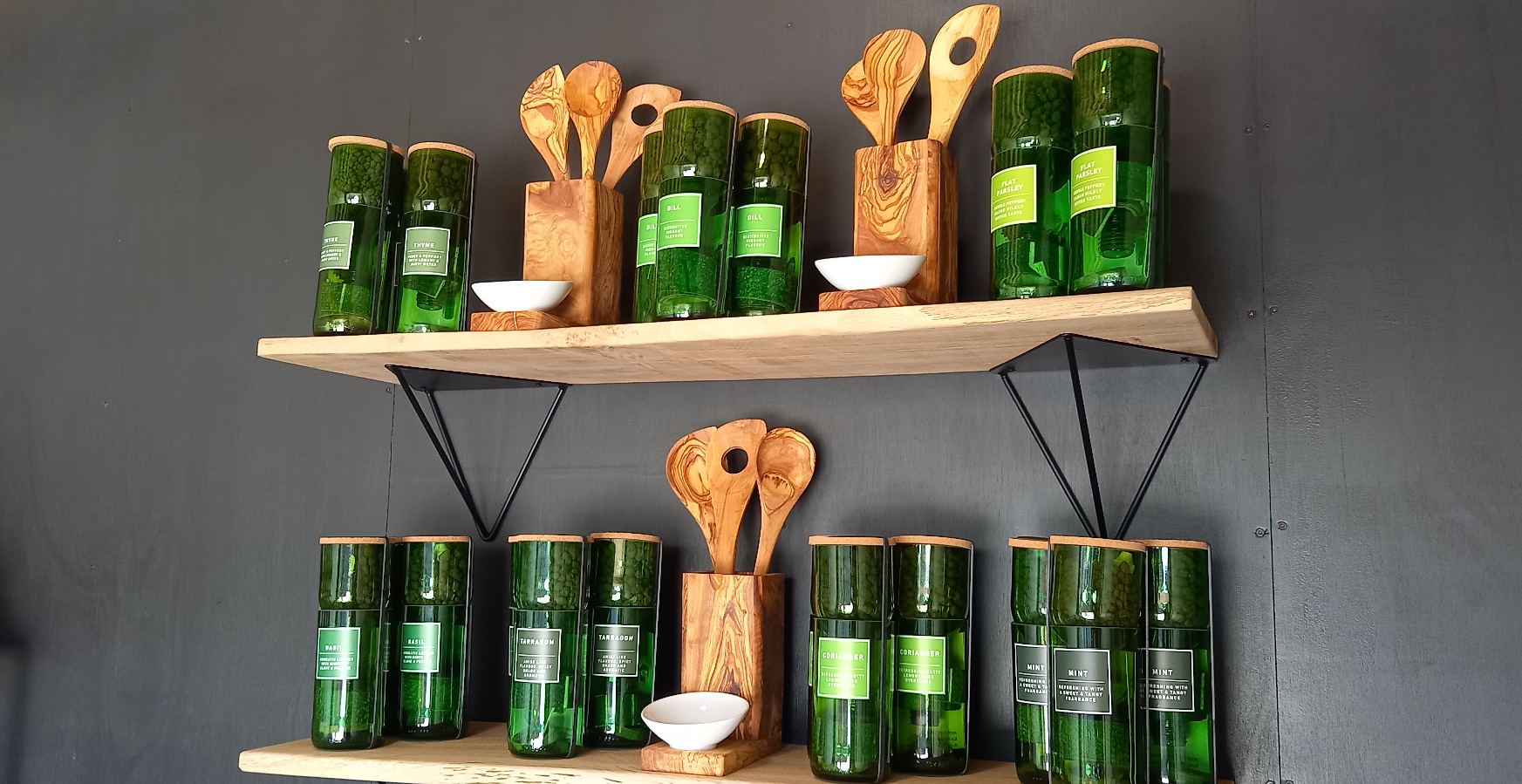 My Pottery Shed
Deryl Gillam Jones has been a regular on the Station market for the past 3 years.  Starting during the Covid times he's built up a base of loyal customers who come to buy a vase or dish.
"It's wonderful to be appreciated for creating what I do.  Let's face it, if I didn't sell my pots I'd be running out of space at home!  But it's been enlightening to find so many people liking my pots. I also love the camaraderie between the traders down here, they're really fun.  It's not just a regular market, it's an artisan market.  Everyone here is creative; we all have that in common.  
"I make what I call 'ordinary pots' but then it's great to see people appreciate the more adventurous things I make.  It's also good to be challenged to make different items to show what can be done with a bit of clay.  
"I'm sharing with Twisted Treasure and I think we complement each other as we're creatives at heart.  When you visit, you'll find one or both of us there and we can talk the hind legs off a donkey.  It's really that we're both so passionate about what we do and create. Give us a moment and we'll tell you all about what we do."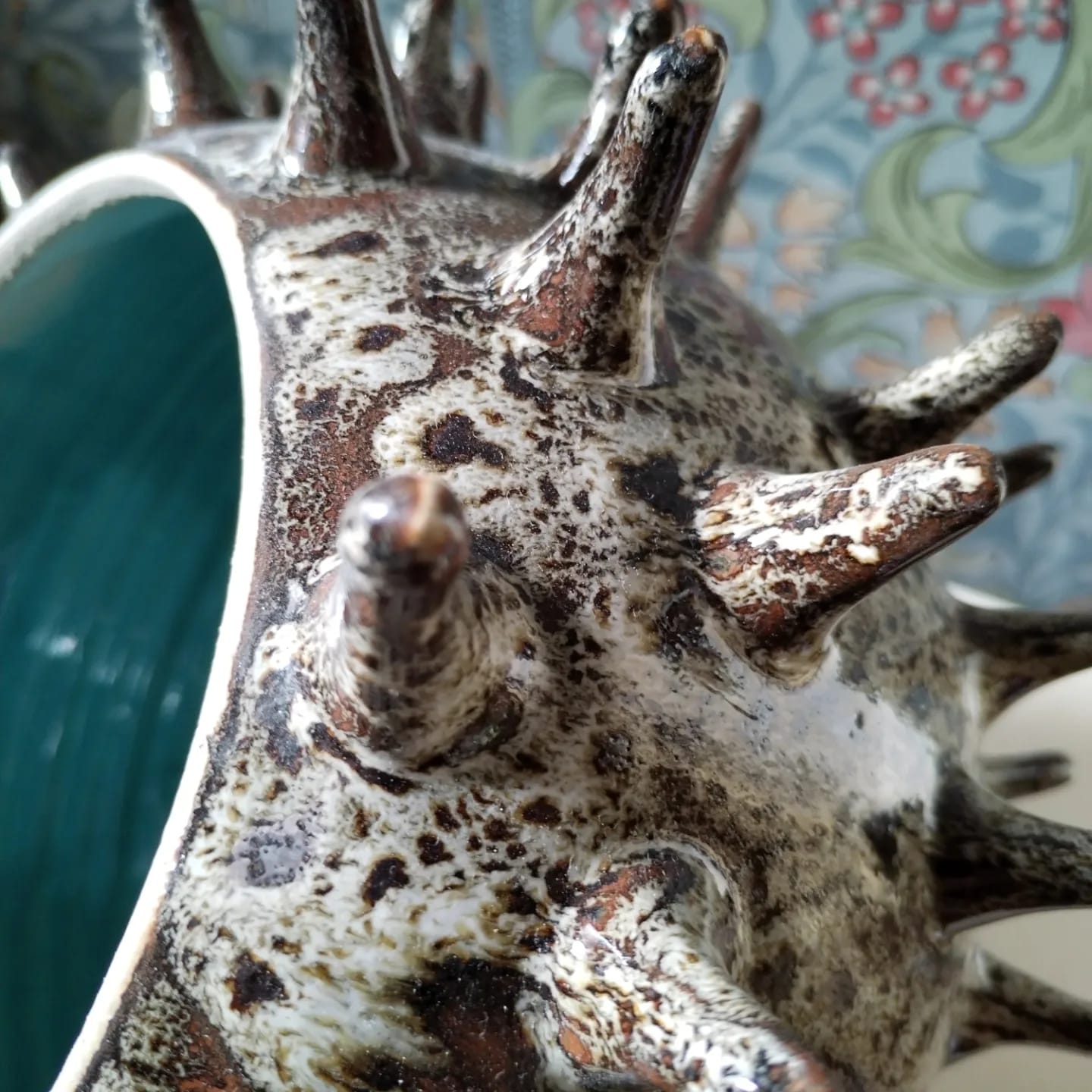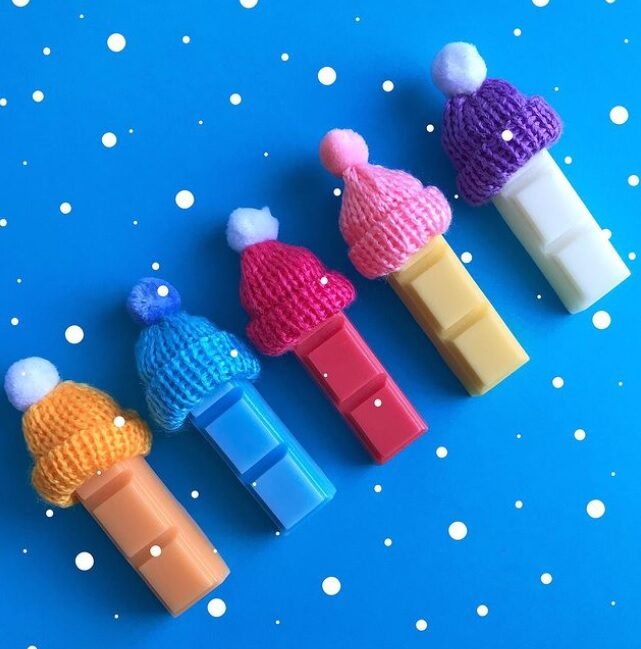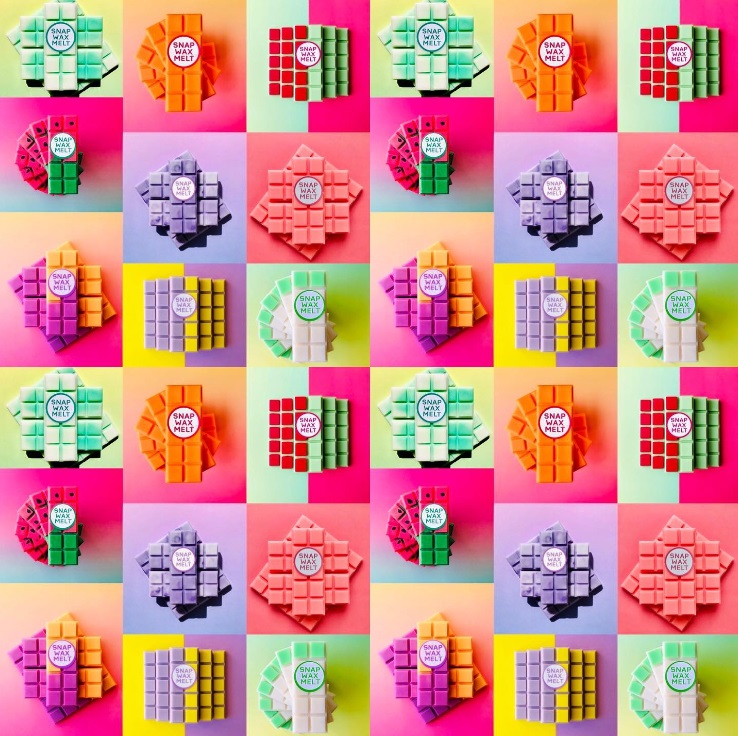 the East Cliff Creatives
Ben Braudy, Hayley Restall and Cally Brown are sharing their cabin at the Marketplace.  You'll find more about Cally's jewellery in Habour Arm Marketplace – Accessories and Clothing.
"I'm Ben Braudy, and I'm an artist born and raised in Folkestone.  Hayley, Cally and I have been working as part of the group East Cliff Creatives for a number of years now.  It's good to collaborate and share venues where we can talk to people about our work.  Both Cally and I have had market stalls on the platform previously and a hut at Christmas.  It was great, we had a really good time.  The place is consistently bustling and many visitors make the effort to come down especially for the market.
"I've reworked some of my pictures in new colour ways and framed them for sale.  There are different sizes of prints too so everyone who likes my work is able to buy it."
snap wax melts
Connie is the mind behind Snap Wax Melts, another regular from the Sunday market at the Harbour Arm.  With over 40 fragrances to choose from, you can make your house smell festive, fruity or floral by snapping a chunk of wax into a wax melt warmer.
"I'm from Folkestone and usually known as the mum of one or other of my children but I'm making my name here. Knowing that these huts will continue into 2023, I'm going to look for studio space to make this my job.  It's great that there's the support for local independent traders like myself.  Being in a hut it allows me to expand and bringing back some of my favourites by popular demand!"
Twisted treasure
Nathan says that if you stand still for too long he'll make a lamp out of you.  There's a fantastic collection of weird and wonderful pieces of artwork in this hut that are practical as they function as lamps as well.
"I upcycle lamps from vintage cameras, instruments and anything I can get my hands on really.  this is my first year of doing the marketplace and we're really excited.  We've met loads of people doing the station platform market and I am a really sociable person so I'm really looking forward to the buzz and meeting new customers and traders!"
kingsley kraft
Katie makes and sells handmade ceramic mugs and plates, trinket dishes, and little buddies.  Every item has its own character.
"I have been working for a while in air-drying clay but at the beginning of 2022 I decided to make more practical and useful items so have started to work in proper clay. A friend suggested we do the Festive Marketplace and it's grown from there.  The Harbour team are really keen to give people like me the opportunity to sell my work and meet new customers. 
"I feel there are not a lot of places in Kent that are like Folkestone – there's such a great atmosphere; the food selection is awesome and you don't find this anywhere else in the county. The fact that there's a place that's willing to give small independent creators a platform to sell is really exciting and I'm so pleased I'm a part of it."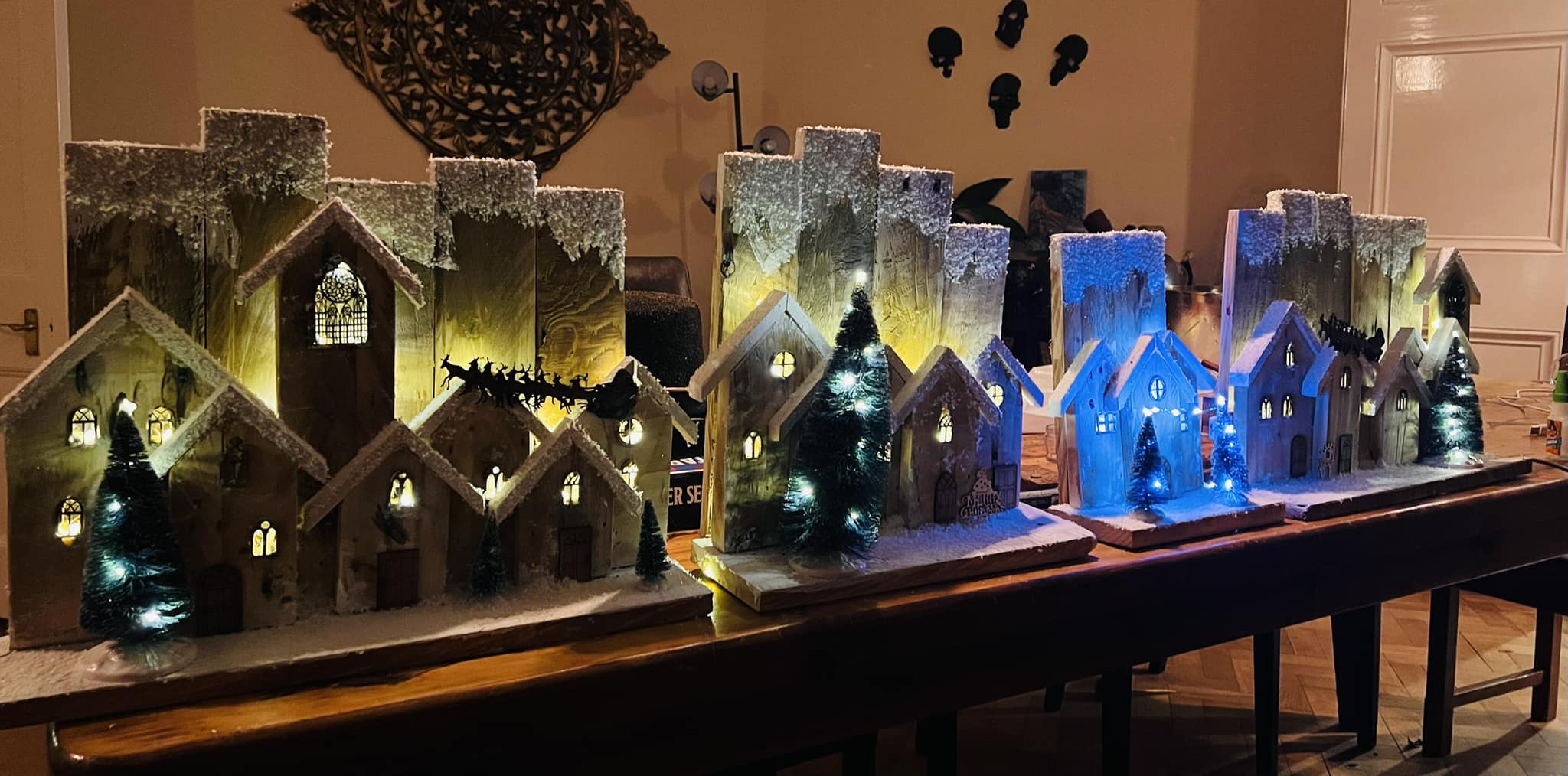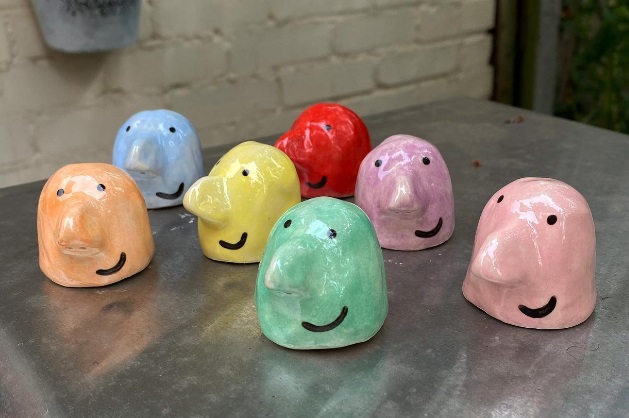 discover more about folkestone below