Harbour Arm marketplace – food and drink
The Marketplace is on at the Harbour Arm most weekends throughout the year.  From January to March there's a small selection of traders open.  In April to September you will find a large collection of artisan creators and makers selling a huge variety of goodies including food and drink.  Then, come November, the Festive Marketplace returns in the run up to Christmas.
As well as jewellery, clothing, cards and plants, you will also find plenty of food and drink.  You can enjoy feasts from the usual traders in The Goods Yard as well as try some new options in the Food Village on the other side of the huts.  Within the market huts themselves there are fantastic food and drink offerings that will make beautiful gifts and take-aways.  Folkelife has seen a glimpse of what's on offer.
the beer shop
Lauren and Lee have been regulars at the Harbour Arm Marketplace.  In their hut they have space to show off some really good gift sets for people who know their beer, or want to try something new.  "We don't have space in our other shop to show off all of these goodies, so this is our extension.  Or our other shop is our extension, depending on how you look at it!  We have beer and wine and non-alcoholic choices for you to drink now, or give away if you're feeling generous. 
"Being here on the Harbour Arm has been fantastic for us.  We've met new customers and regulars alike.  There's always such a great atmosphere down here.  The entertainment is good too so you know you're going to have a wonderful time when you're down here."
rachel leigh bakes
Rachel has had a really successful summer on the Harbour Arm Sunday Market.  She's lived in Folkestone since she was 4 and started her cake business in 2022.  Rachel is an intensive care nurse and wanted to focus a bit more on her family and passion for baking.  Individual items such as brownies, blondies, cinnamon buns are firm favourites.  "I like to change things up because I get bored doing the same thing.  That gets difficult when customers come wanting something that I haven't made this week!  
"I used to bring my cakes into work as the Intensive Care Unit is a huge place to work.  Thinking that it would be a good way to meet people by bring cake in, and it also lifts people's spirits!"
"Generally it's gone really well on the Harbour Arm and I'm really excited about being in a hut.  I've had a lot of support and so far at the Marketplace, I've sold out each day.  My cinnamon buns are always made the day before so they're as fresh as they can be.  I guess I'd say get there early to not be disappointed!"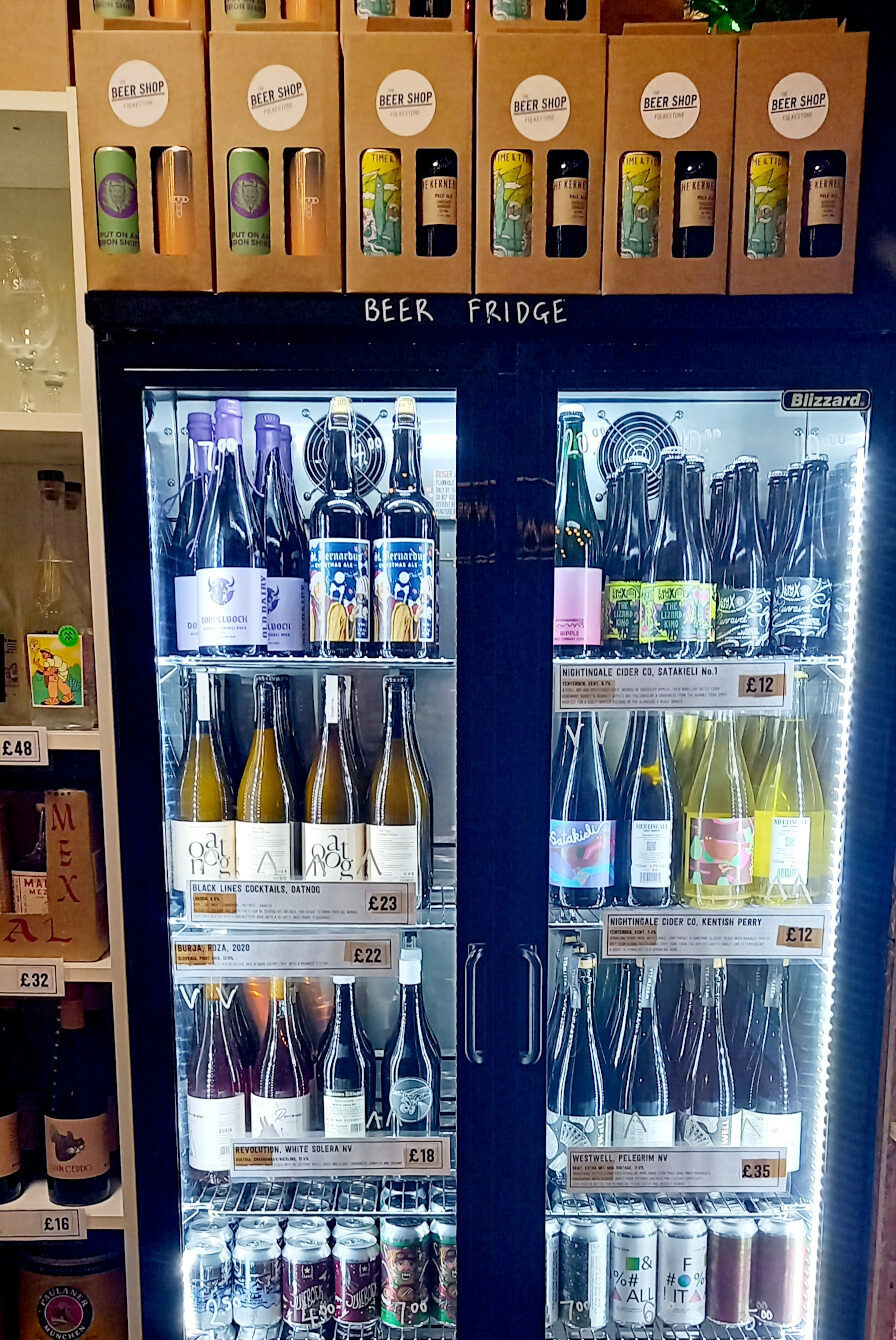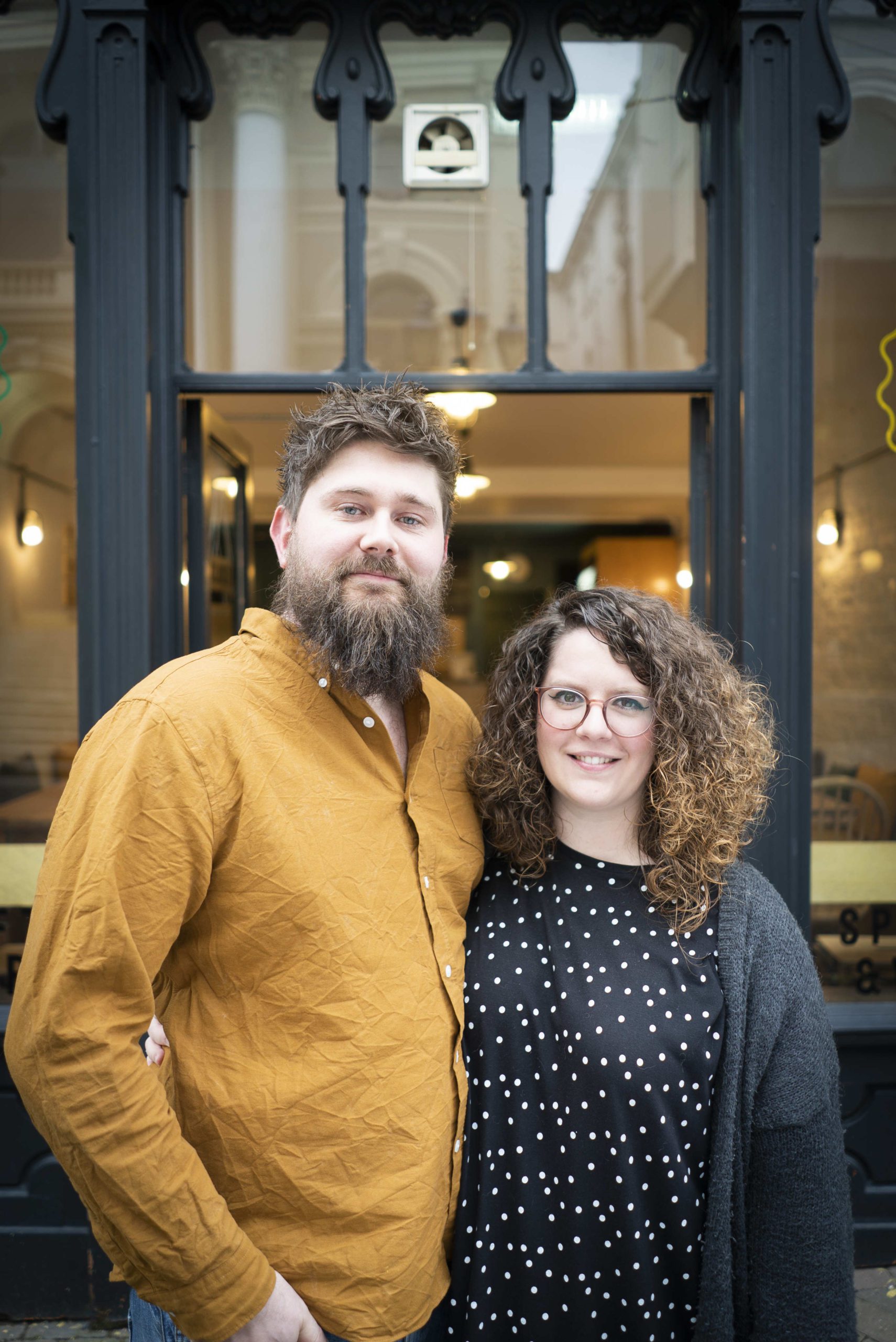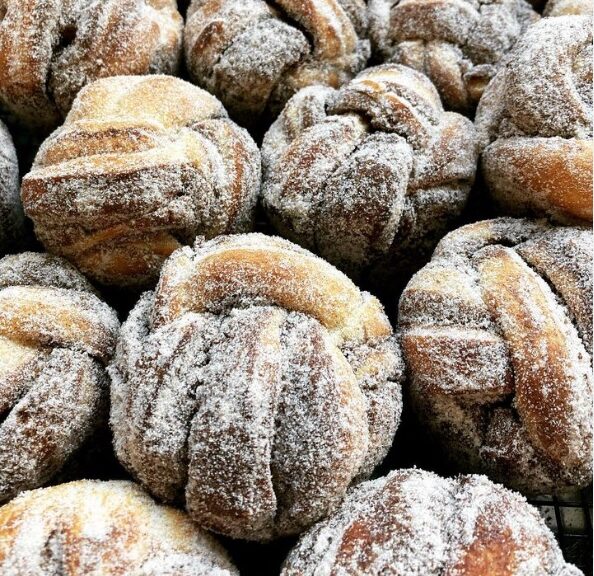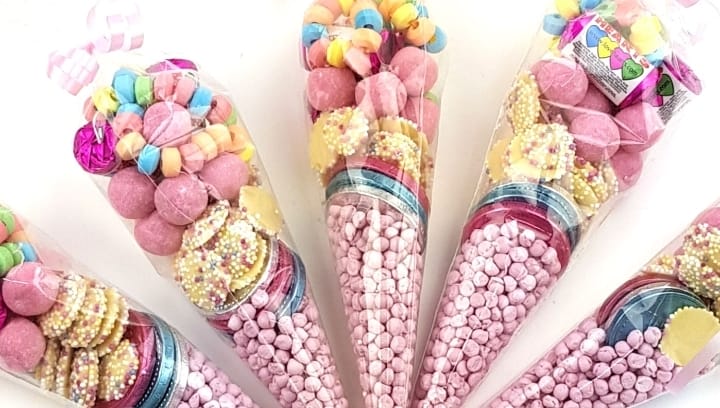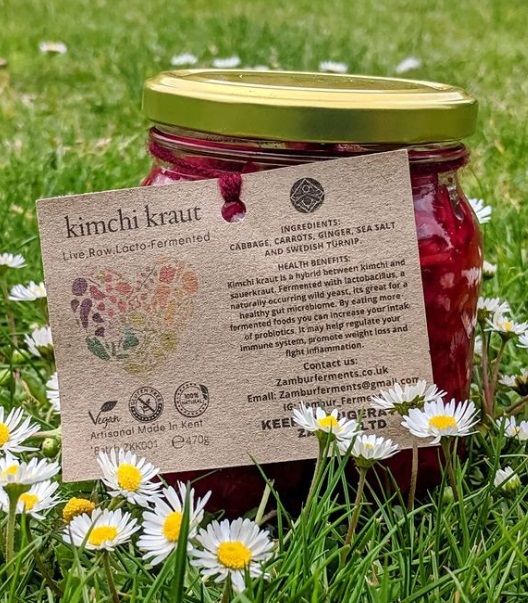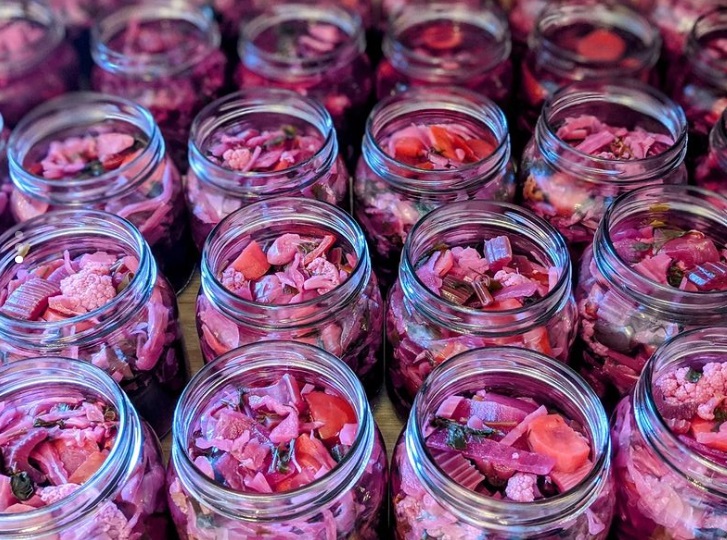 sweet success
There's something for everyone at the Harbour Arm Marketplace.  This fantastic grotto will be a Sweet Success.  Run by Saffron who is a stalwart member of the Harbour Coffee Company team and manages Sole Kitchen on the Arm and The Fish Shack in The Goods Yard.  Saffron has been working here for 7 years and this is her second year running the sweet grotto, promising to be bigger and better than last year. "We've got vintage and retro sweets, chocolate truffles, homemade fudge, pick and mix, sweet cones and hot chocolate cones.  There are decorations, some are homemade, and jewellery too.  Our grotto is aimed at the children and I don't think we'll disappoint!"
harbour coffee
Mark Babbins runs the Harbour Coffee Company, Fish Shack and Sole Kitchen and this year has seen the extension of Harbour Coffee to having two floors but also an area to roast their own coffee beans.  Come along and talk to the roasting team and buy some delicious, definitely Folkestone baked, coffee beans.
zambur ferments
Zakina was born in Afghanistan, grew up in Iran and moved to Folkestone in 2006 to go to school. She's seen many changes over the years. "I love Folkestone, it's such an artistic town and I love that you can talk to people even if you don't know them.  Everyone is so willing to share their favourite parts of the town and recommend places to visit and eat.
"Ever since growing up in Iran we grew our own food and cooked from scratch.  My grandmother would make fermented pickles, jams and cordials etc.  It's always been a part of my life but it's taken me a while to realise I could make this as a business.  I have long cooked my own pickles and given them out to friends and then Lockdown happened and I started to experiment on new creations.  But, there are some ingredients I couldn't find in order to recreate my grandmother's recipes.  In the process though I have found this other side of me and am taking my fermenting business to the next level.  People are very conscious about where their food comes from and are getting interested in fermenting."
good gut health
"Fermented products have a variety of probiotics – good bacteria that help digestion and keep your brain and gut happy.  I've moved out of cooking in my kitchen and have an industrial unit to create my products.  Last year I was at the festive marketplace, sharing a hut with two other businesses and it worked really well.  This year I'm doing the same, sharing with Fabia H Goff and Terrapy. There will be kombucha and kimchi on sale.  Kombucha is a drink that commercially people pasturise.  That defeats the object of the exercise.  It contains probiotics that are good for your gut and digestion, if you pasturise it, you lose the natural ingredients it has from the fermentation process.  I've make seasonal Kombuchas so there will be something here using whatever berries and spices are in season at the time.
"Kimchi is a marmite-type product of fermented vegetables, it's got such a strong identity that people either love it or hate it. I've made my own recipes using a variety of local ingredients."
bee bee spices
Benny from Beebee Spices is in a hut warmed by chillis.  She creates dips, sauces and oils that are made by her, and with love. "I play with all sorts of peppers, making them flavoursome.  There's the very hot, to the sweet and mild, something for everyone. 
"I used to be a teacher and as such had no life!  During lockdown my husband complained that we couldn't get chilli flakes so I made some myself and started to bottle them.  Friends found out about them and word got around.  Now I've left teaching and work for the Civil Service which gives me time to play and create new flavours here. Some of the flavours are sweet, then bitter, then sweet again… all sorts of dramas play out in these jars!"
dramatic sauces
"What's been really popular here in Folkestone has been the pepperitos.  These came about because I don't like chillis, so I make these out of peppers without seeds.  I add some tomato flakes or porchini mushrooms (I love mushrooms) and they've been really popular.  The chilli mild is the craziest kind of chilli – it's burnt, crunchy and chewy.  I use it on vegetable dishes, tofu stirfry and on fish.  Those two are the must haves at the moment.  But I must mention my chilli flakes – these are a pantry thing, everyone should have a jar.  They're flakes in oil and you might have seen them in oriental supermarkets but mine are so much better! (They are, it's true!)"
terlingham vineyards
A firm favourite of Folkestone, our very own vineyard on the hills behind the town will be offering their wares.  Only around 5000 bottles are produced from Terlingham each year so they are a rarity.  White, Rose and Red are on offer as well as their award-winning sparkling white.  Come down and talk to the team about their farming practices and environmental ethos, whilst tasting something that you can take away with you.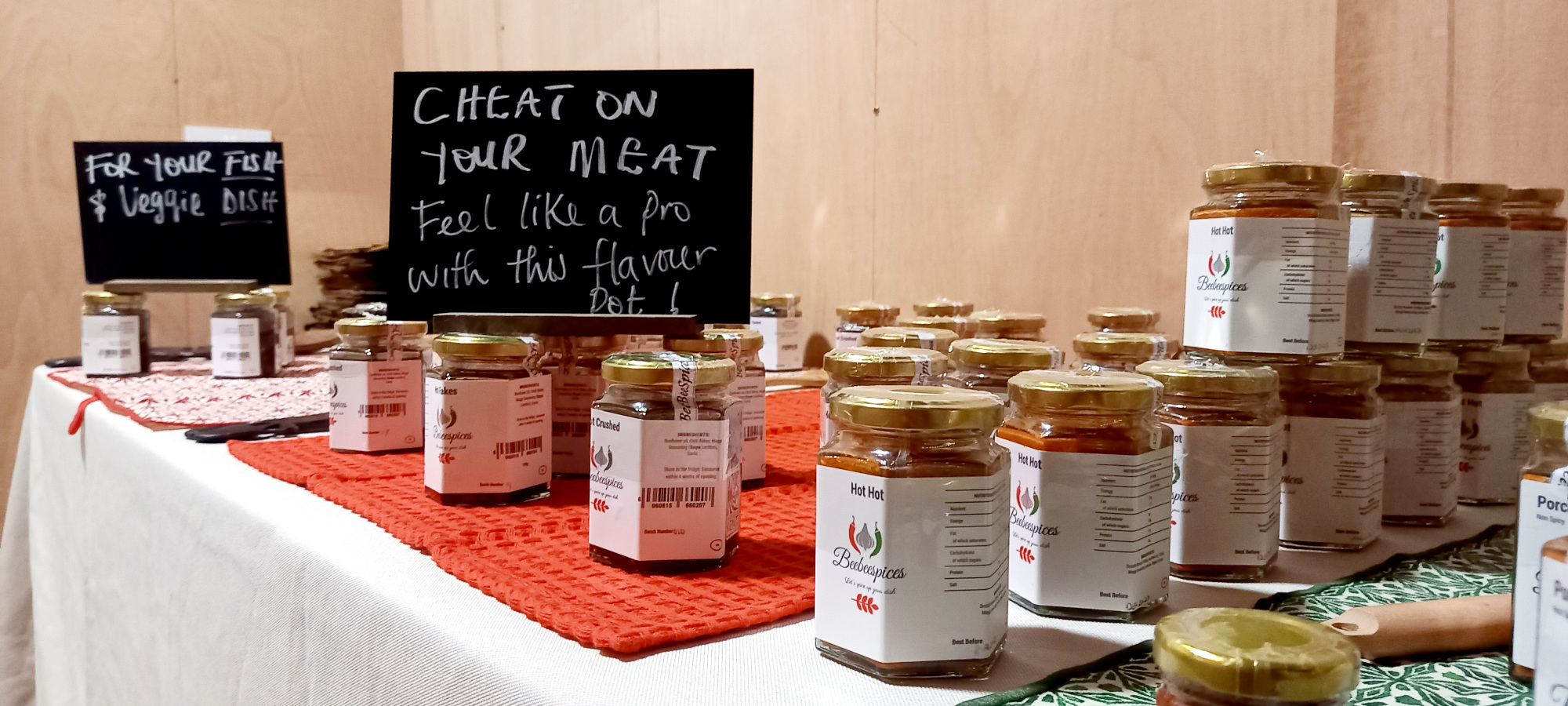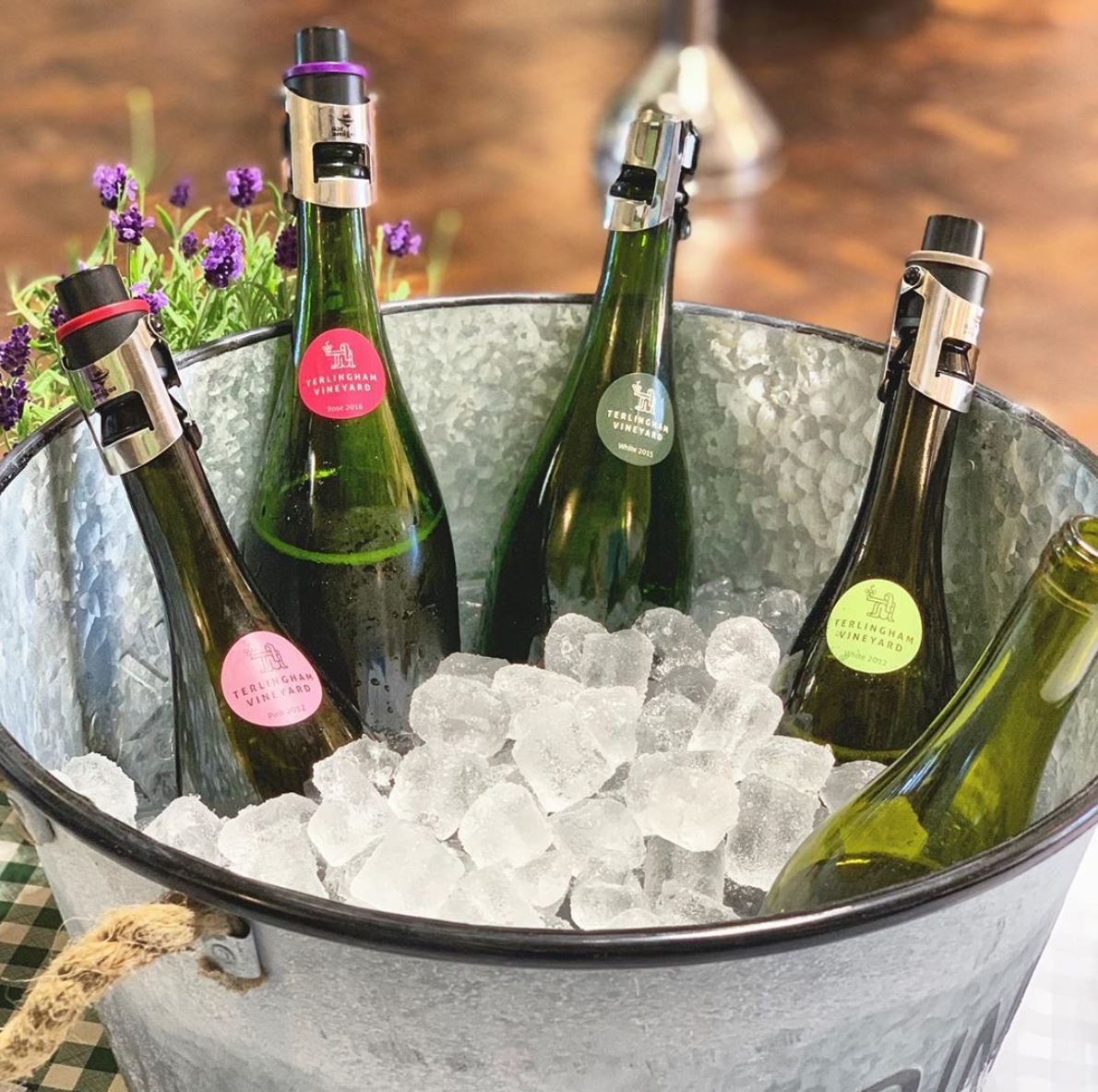 discover more about folkestone below