The Last Overland – History revisted
In 1955, Tim Slessor drove across the world in a Land Rover.  He was part of the Oxford and Cambridge Far Eastern Expedition.  At the end of the trip, one car was dismantled, and the 'Oxford', Tim's car, made its way to the mid-Atlantic island of St Helena.  In 2017, it was discovered, returned to UK to be renovated and revitalised.   In 2019, Alex Bescoby and Tim Slessor re-created the journey in reverse – the Last Overland, from Singapore to the UK in 115 days. On 14th December 2019, they arrived at Folkestone's Harbour Arm.  Folkelife spoke to Alex to find out more about this historic journey.
"I read Tim's book about his journey when I was at university.  I've done a lot of wild and crazy journeys, making films in many different places in the world.  But to have the opportunity to meet Tim and recreate this journey is a dream of a lifetime."
Making history
In 1955, Land Rover loaned two vehicles to the Oxford and Cambridge Far Eastern Expedition.  This was the First Overland – and a world first.  It was the first time a car had traveled overland from London to Singapore – save for a few brief flights across the English Channel, Bosphorous and a couple of other 'necessary' river crossings on route. The team of 6 from Cambridge and Oxford Universities wanted to film their adventures.  Sir David Attenborough, a young BBC producer at the time, suggested a series of documentaries could be made, if the filming was good enough.  Tim Slessor's role was 'scribe, and assistant cameraman'.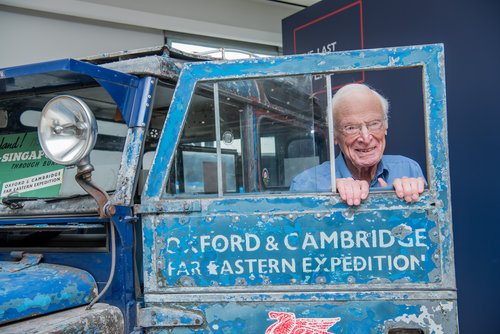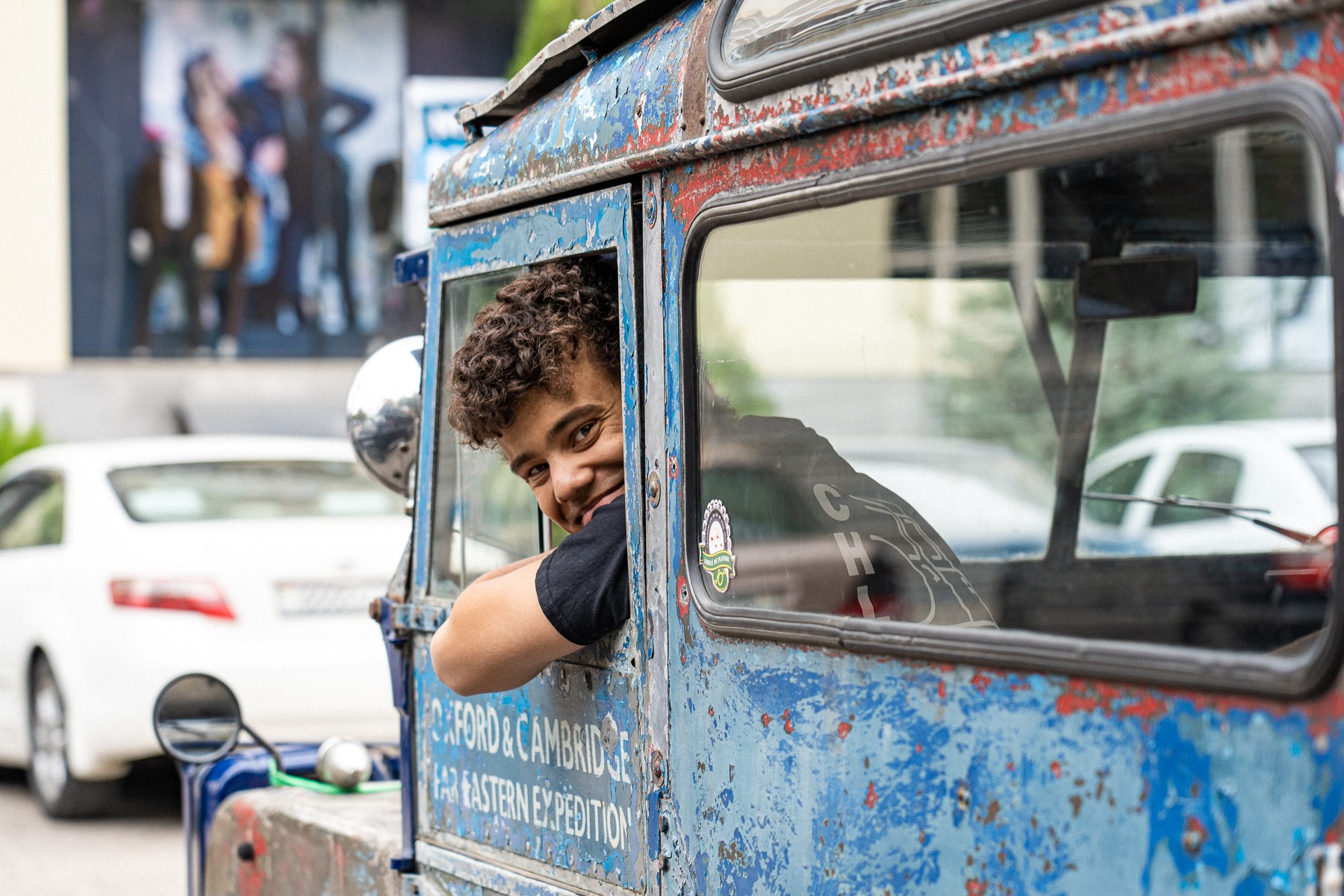 The Oxford
When the team reached Singapore in 1956, after 6 months on the road, the cars were sold off.  Named after the Universities, the Cambridge was stripped for parts, but the Oxford found it's way to St Helena.  In 2017, Adam Bennett, a 'determined' Yorkshireman, brought it back to the UK and restored it to its former glory.  He 'gifted' it to Alex and Tim to recreate the original journey.
Things haven't gone quite according to plan though.  6 weeks before the journey was about to start, Tim fell ill.  The new expedition team of 8 thought about a replacement for him, just as a backup, and met Nat George, Tim's grandson.
"Nat had never read his grandfather's book."  Alex tells me whilst sipping a coffee enroute in Tblisi, Georgia, "But he'd heard the stories. He'd also never driven a Land Rover before.  It was a risk bringing someone onto the team that we didn't really know, but it's been amazing to see him realise what his grandfather achieved."
generations apart
"Tim then fell ill again a few days before we were due to start in Singapore.  He was absolutely gutted that he wouldn't be able to do the trip, and for a while was in a really dark mood.  But we kept sending messages to each other, and about 2 weeks into the trip Tim wrote to me and said 'this is how it should have been all along'.  It's so much more meaningful to Tim that Nat's getting to do this trip.  Tim's already done it, but this is something that Nat can remember for the rest of his life.  Nat's actually the same age that Tim was when he did the First Overland.  I think he knows it would have been a big ask to do the trip himself.  I mean, I'm exhausted, and I'm only 32!"
"There's no power steering, no disc brakes, no air conditioning…no heating!  That's a problem when you're driving through countries that are at minus 20 degrees!"
power of concentration
"It's not like driving a normal car, you really have to concentrate.  This isn't a means of getting from one place to another, it's an experience in itself. But, it is also getting more unreliable as we go on.  We've thrown everything at it!  Mountain passes, 5000 metre climbs and so on.  The most dramatic breakdown to date has been when I was driving along at 60mph and the back wheel fell off!  That was quite scary as it severed all my brakes and so I couldn't stop.  So I was going along on 3 wheels not being able to stop.  Apart from that, it's just been minor niggles really!"
"It's been remarkably resilient – oh, the roof almost came off too!  That was just from the vibrations, it's an old rusty roof, but we screwed it back on and so that's ok now. "
reaction to the oxford
"I will miss driving in the UK.  Here, the reaction to the car has been amazing.  People hoot at us as we drive past.  Whenever we stop, people crowd around and just want to know what we're doing and talk about the car. It's not going to be the same when I'm next on the M20!"
Tim has returned to the UK but didn't miss out on the trip.  The team introduced him to Facebook and Instagram and they regularly video-called him to show him where they were.  "He's been a real talisman for the trip."  Alex says fondly.
Arriving in Folkestone
The route of the Last Overland has changed slightly from the original.  "From Singapore to Nepal is largely the same.  Then they ducked down into India and went through Pakistan and the Middle East, and into Turkey.  We went north, into China, through the 'Stans and Azerbaijan and into Georgia.  There were safety reasons behind this.  When Iran started taking British tankers, it probably wouldn't have been such a good idea to go round that way.  But the real driver behind this was that Tim wanted to do something different.  He wanted to go to China."
"The route home is Turkey, Bulgaria, Serbia, Hungary, Slovakia, Austria, Belgium, Germany, France and then Folkestone!  We wanted to meet somewhere close to where we landed in the UK, and have a reunion with family etc.  We've got loads of Land Rover drivers coming too.  There seem to be around 160 people driving across Europe to meet us on the Harbour Arm in Folkestone which is going to be amazing!"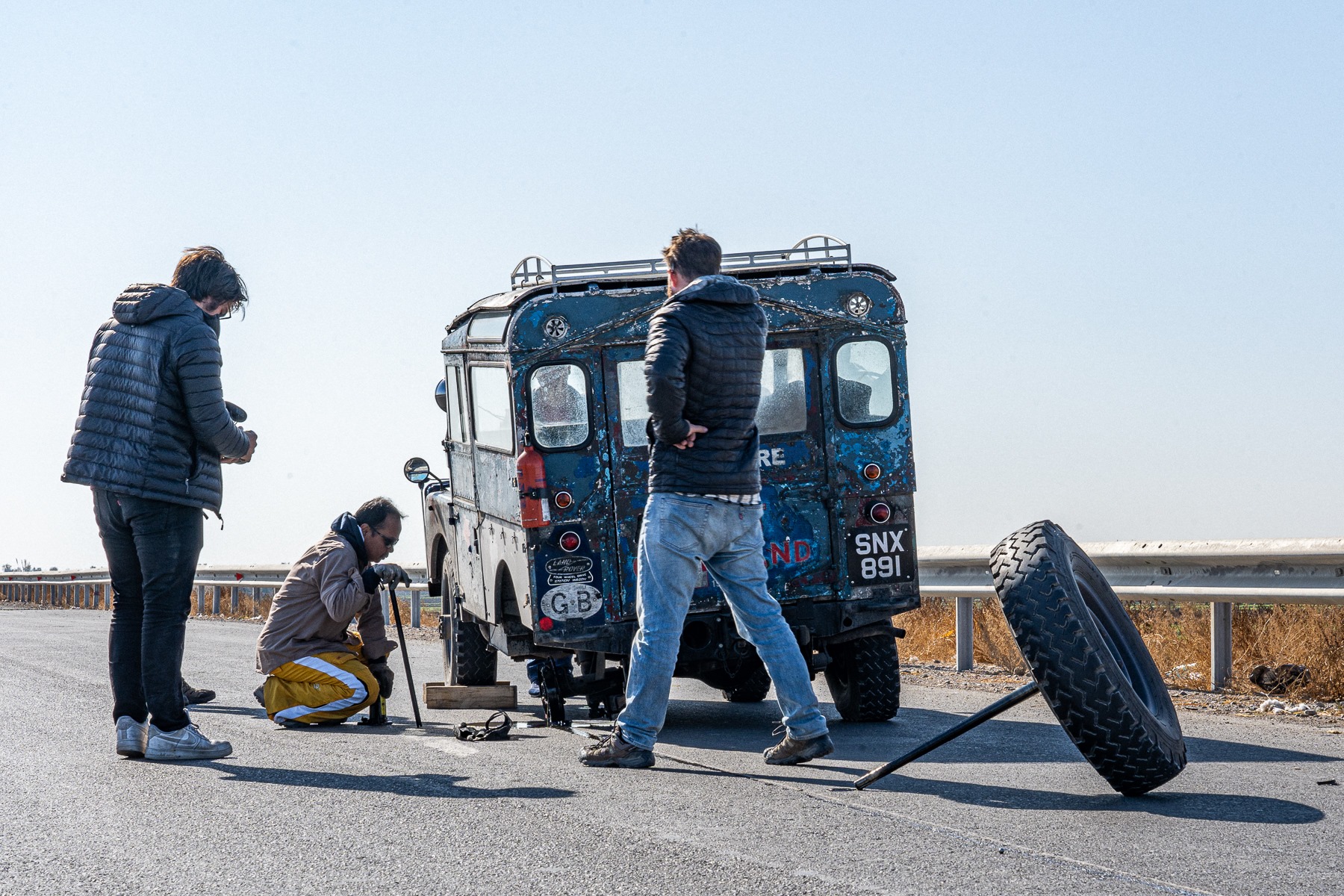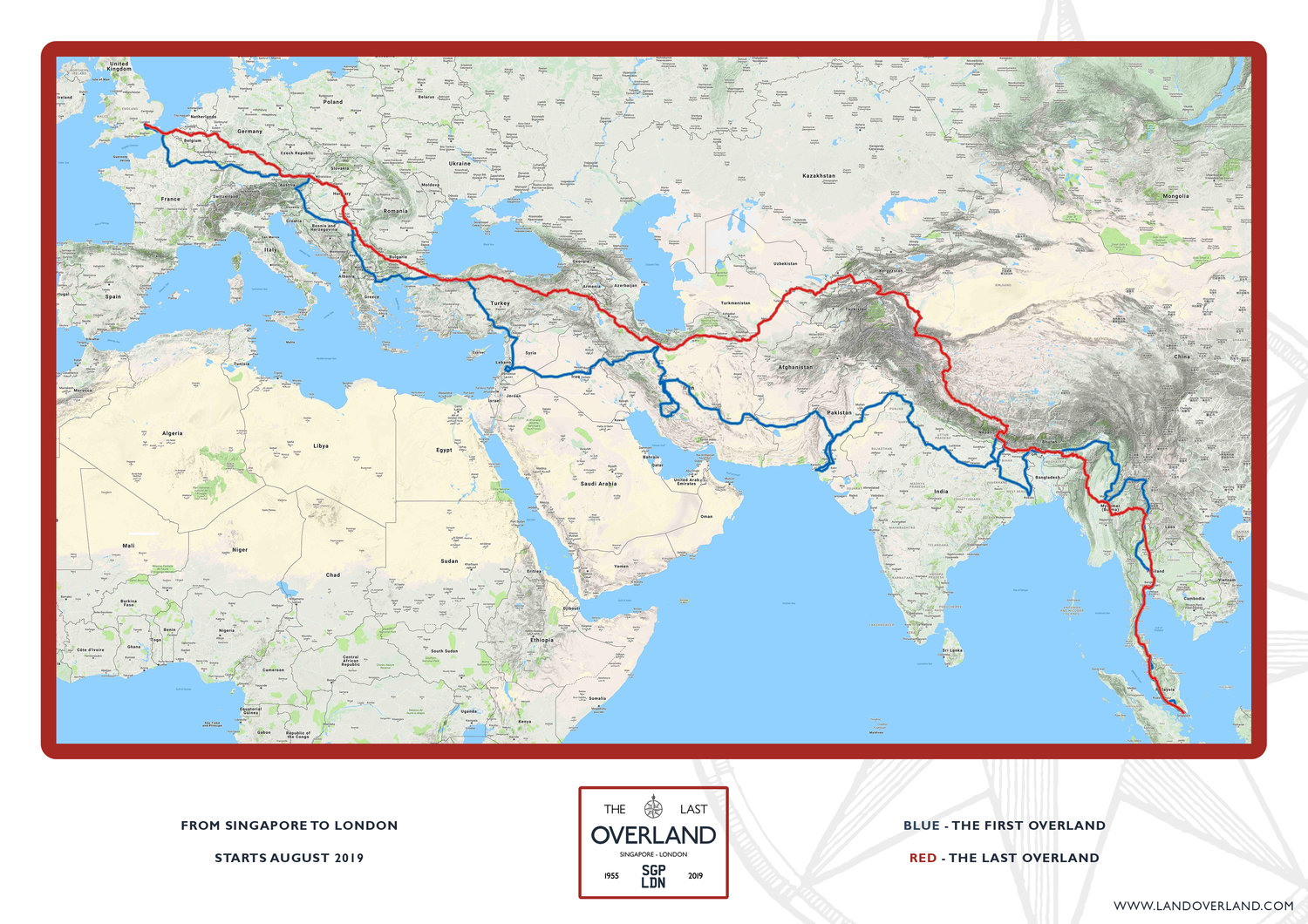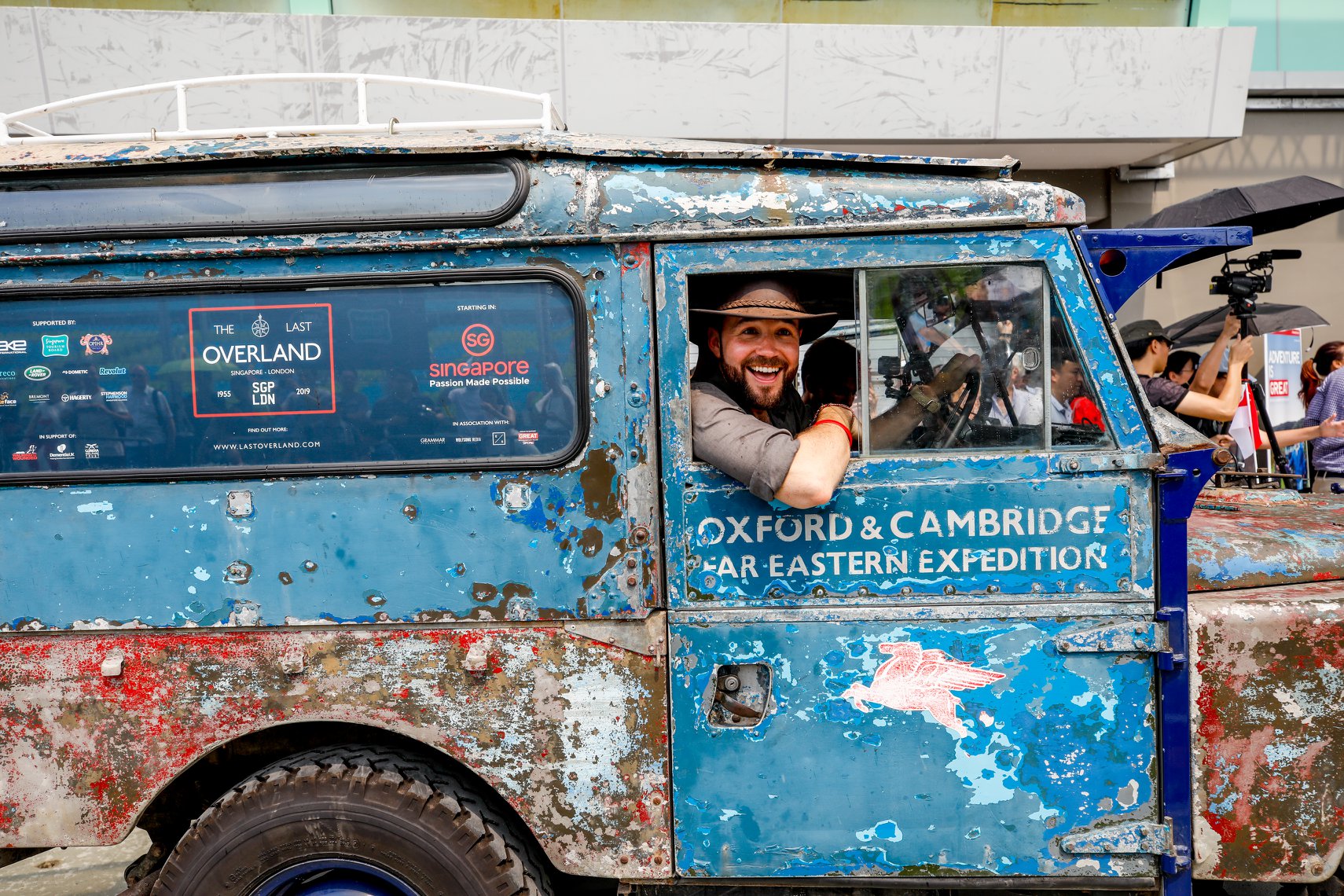 reunion with tim
There was also a significant reunion to happen with Tim and the rest of the team.  At the moment we spoke to Alex, their rendezvous with Tim was a closely guarded secret.  Suffice to say that by the time they got to the Harbour Arm, they will all be reunited!
On 14th December 2019 the team arrived at the Harbour Arm, along with a large convoy of Land Rovers from across the world.  "We wanted somewhere that was scenic, you've got the White Cliffs of Dover in the background, and it looks quintessentially British!  We also wanted somewhere really close to where we're landing so that it's a true feeling of homecoming."
Folkestone's ideal setting
"There's also a practical point of space because the interest in our journey has really taken us by surprise!  We've got someone driving up from Barcelona, from the Netherlands and Scotland.  There's even someone flying in from Indonesia to meet us too!  So we're really bringing people from all over the world to connect together in Folkestone.  The Harbour Arm and Sir Roger De Haan have been amazing in helping us with this." 
Photo Credit: Leopold Belanger/Grammar Productions