Festive MarketPlace – Folkestone Harbour Arm
Christmas 2021 sees the Festive Marketplace open at the Harbour Arm in Folkestone.  Traders will be situated along the station platform and in 20 newly built huts, designed especially for the market.  There will be a 28ft Christmas Tree, live music and lots of handmade and locally produced gifts to suit everyone. Running every weekend from 27th November to 19th December, and on the 23rd December and Christmas Eve, there's plenty of time to get your shopping done. Folkelife spoke to coordinator Katy Casey about the plans.
"The 20 huts here are positioned in a horse shoe and situated just off The Goods Yard and the car park, and there's easy access to the Station Platform which is where the marketplace has been running since April.  There will be around another 40 traders on the platform.  It's really exciting because it's going to be so festive.  There will be a Christmas Tree stall here so you can come and choose your tree and put it straight into your car.  The smell of the fresh pine is going to be wonderful!"
Hampers full of goodies
"There will be all sorts of different things on offer here.  We've got beer hampers, cheese hampers with home-made pickles from Bloc; there are boxed Christmas cakes and chocolate truffles and sweet hampers. There are a number of photographers and print artists, graphics and art illustrations.  We've got self-care; so bath salts, bombs, fragrances, candles and wax melts. There are options for affordable or luxury gift-giving including clothing and decor items and handmade contemporary jewellery. And of course it's not just about the adults. We have a number of  independent local childrenswear brands offering clothes and traditional toys. oh, and stylish dog accessories for your 'furry children' too."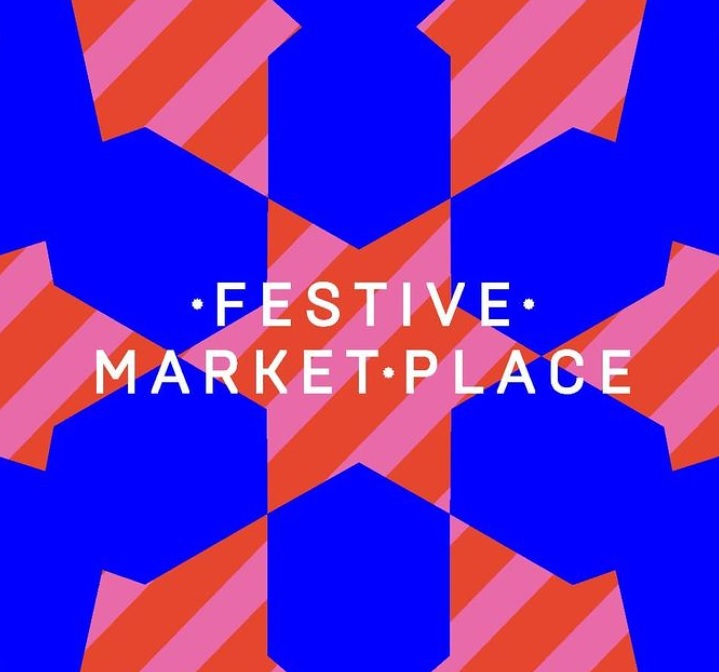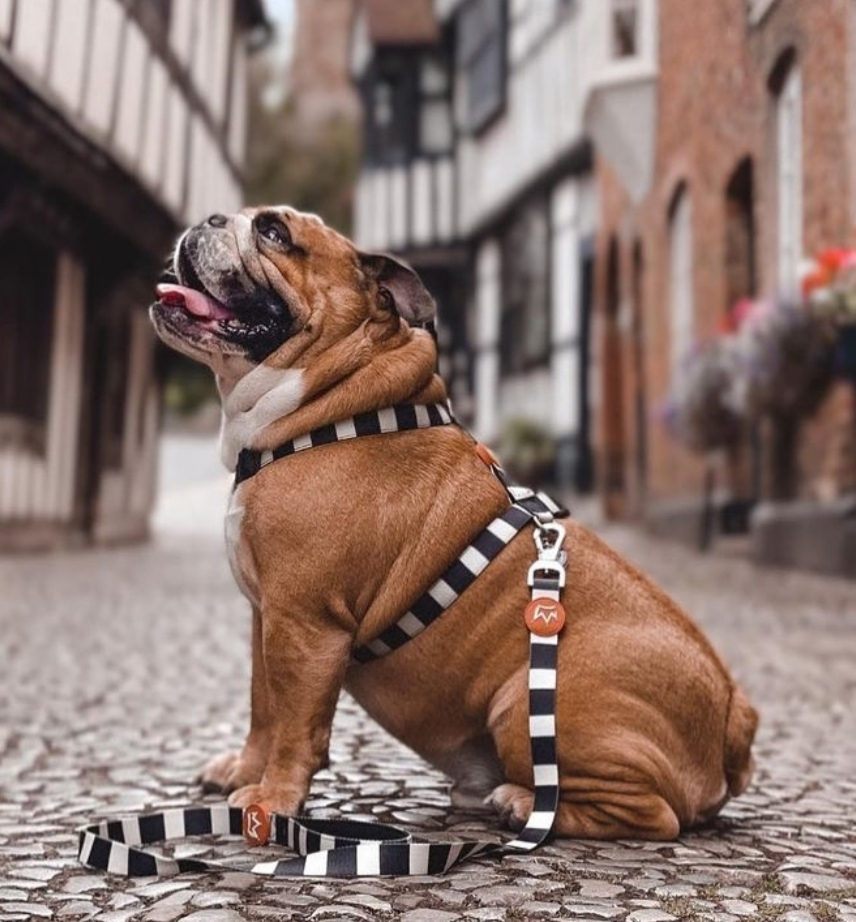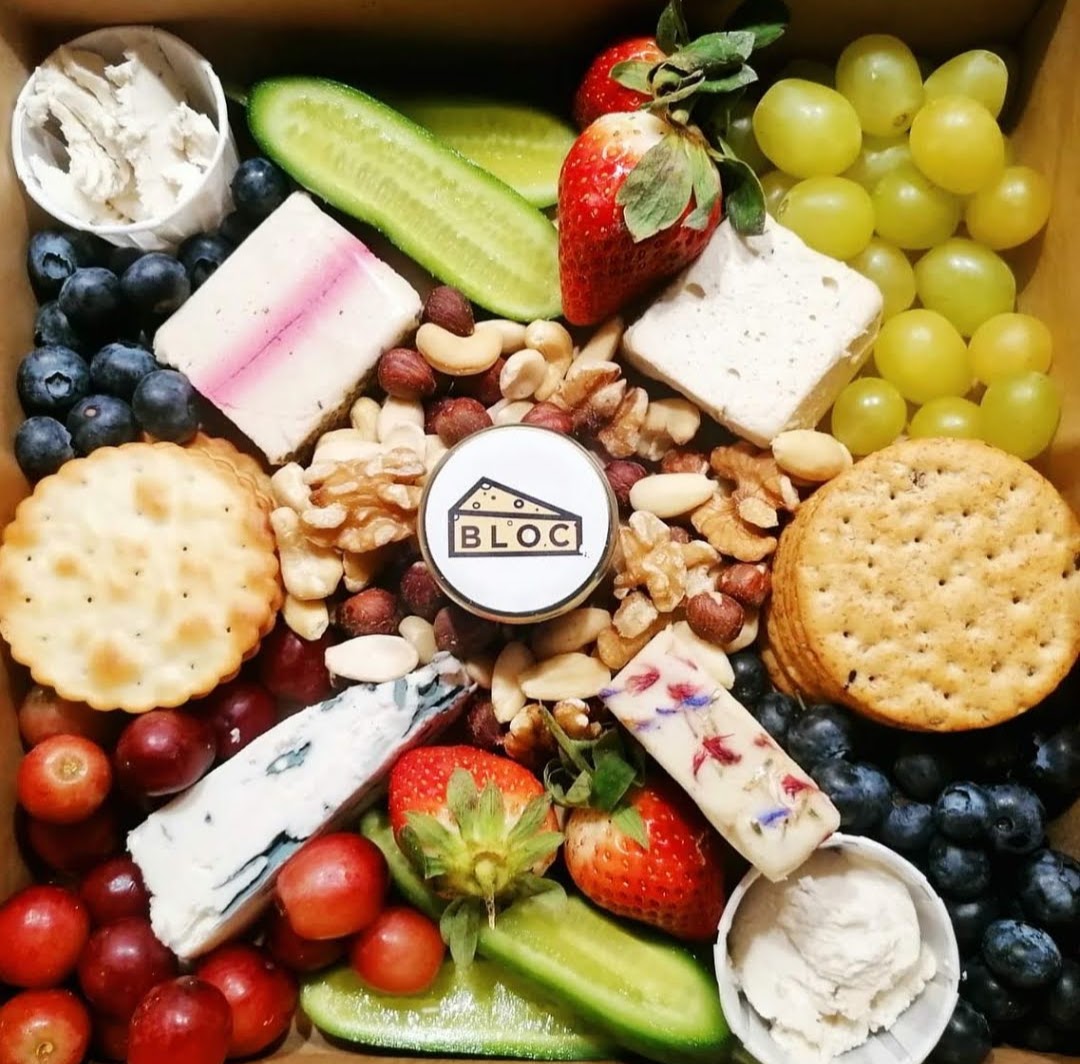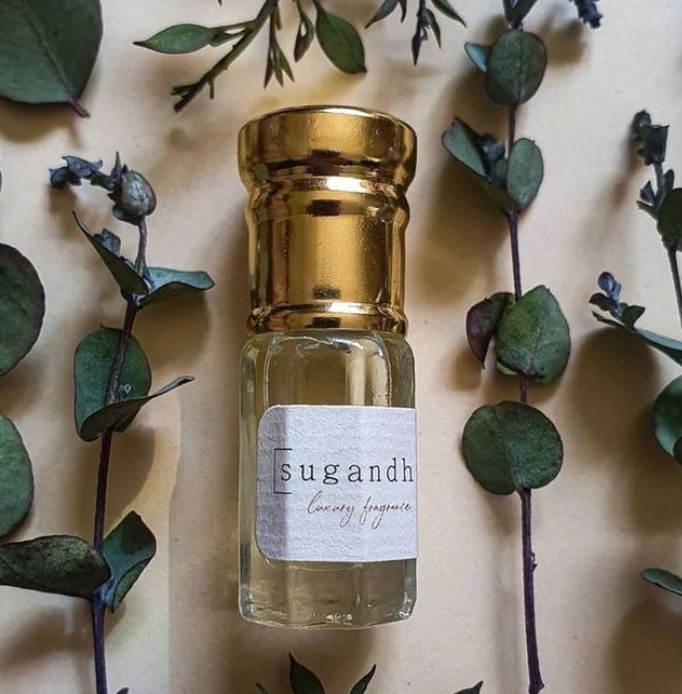 ---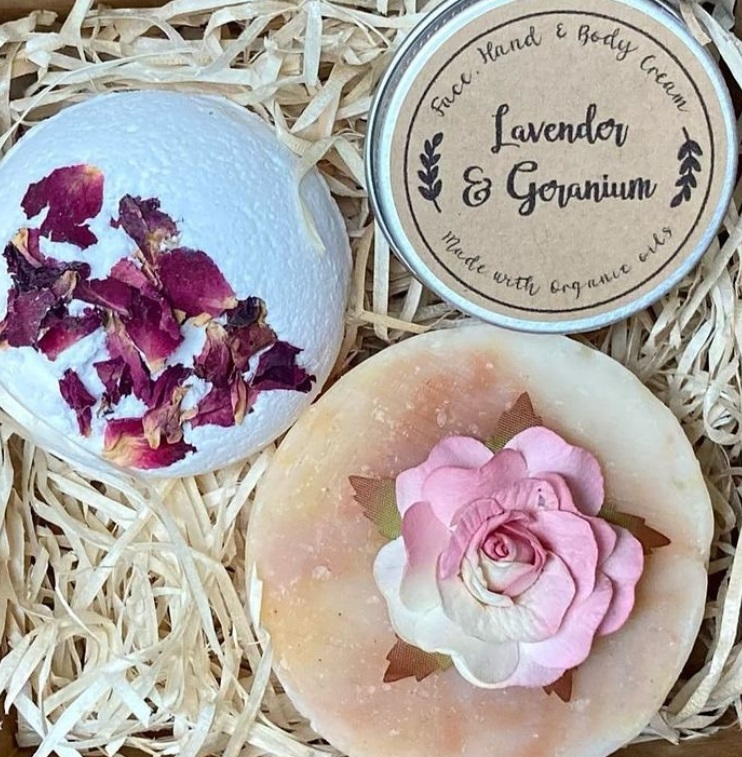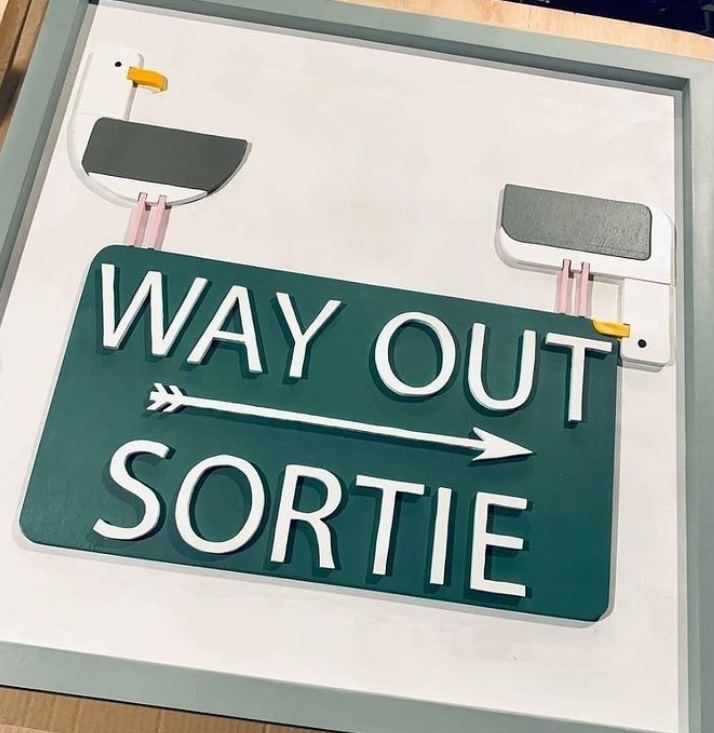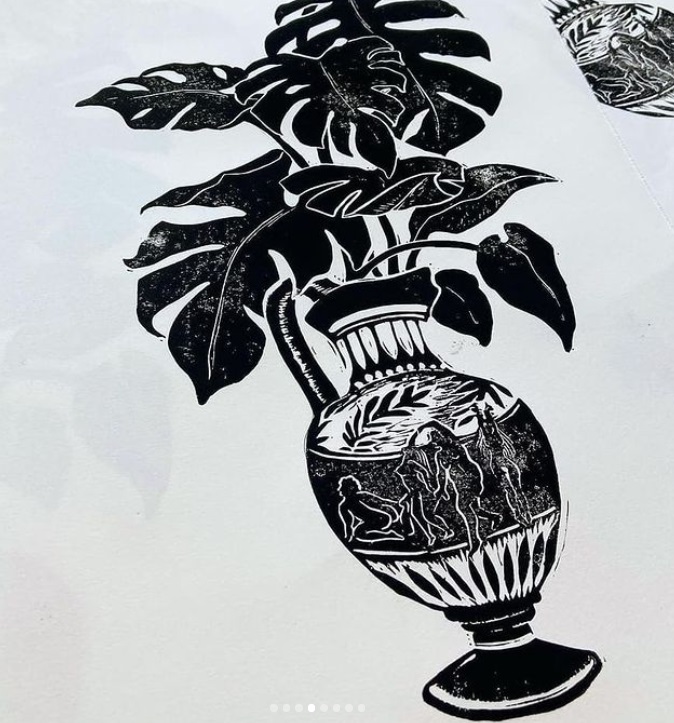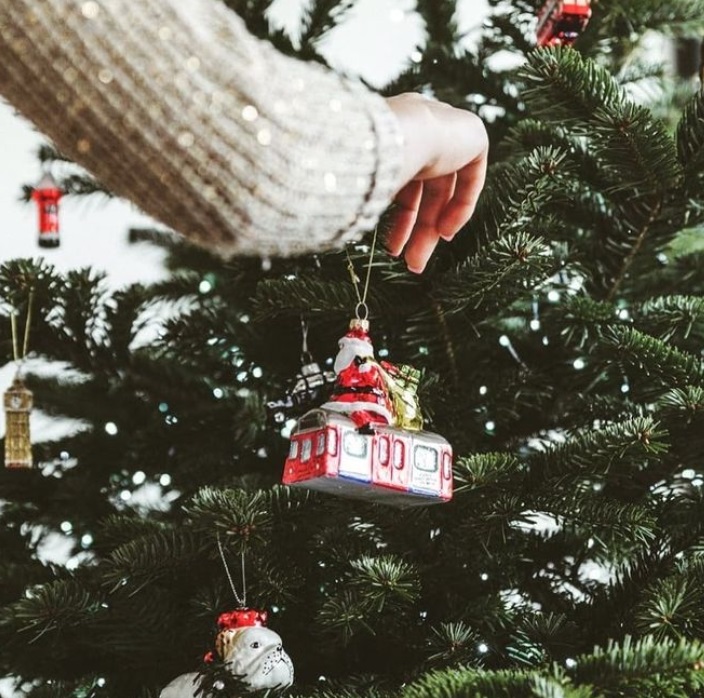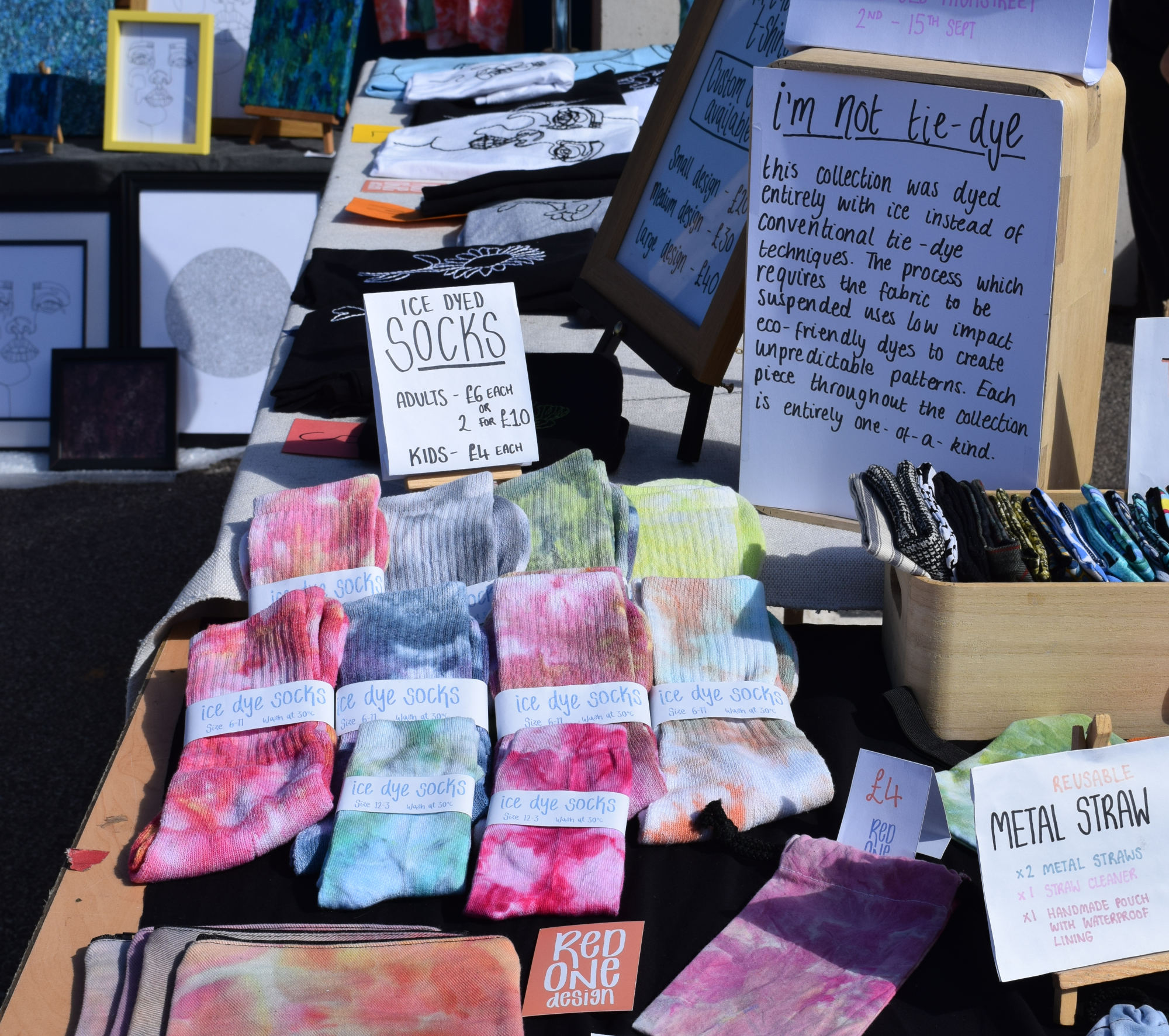 eco-sustainable gifts
"We've tried hard to get eco-sustainable brands and there are a lot of people out there.  So we have an oil cooperative from India, Moroccan bowls made in Morocco and Emily Stewart, the woman who runs that, works with the makers there, and imports the bowls here.  There are organic cotton towels and a lot of the traders are keen not to use plastic and have thought about their paper packaging.  It's really nice to have that feel throughout the market."
christmas list
"I've been creating the countdown to the market on our Instagram feed and every time add items to my personal Christmas list too.  I've got gifts for the children already.  Organising this market I've committed to Christmas.  We usually decorate on the 1st December but we're going early this year. I'm going all in!  Our decs are going up the day before the market on the 27th November and the children couldn't be happier. 
"You'll be able to get decorations here.  We've got a local florist making Christmas wreaths and garlands.  Some are natural, some artificial.  There are plants, cacti and other great table decorations available. There are quirky metal decorations such as metallic pizza slices and sloths which are fun, but there will also be macramé and wooden decorations too. There's something for everyone, whether you want a contemporary or traditional feel."
entertainment
"It's not just about shopping though.  The Goods Yard and Bobbies Bakehouse will be open so there's food here.  You can have a little rest between shopping!  There will be live music on at different times of the day as the market runs from 12 to 8pm on a Saturday and 12 to 6pm on each Sunday.  At 5pm on the 27th November we'll be switching the lights on the huge tree we have here so there really will be a fantastic feel to the place.  There's face painting, family films showing in on The Big Screen, it's really something to make a day of and has a real family feel to it. 
"The traders will vary too.  We are running for 4 weekends and the two days, 23rd and Christmas Eve, and so there will be a change over half way through the event to keep things fresh.  We're running until 8pm on a Saturday and 6pm on Sunday to make sure that everyone gets a chance to come down.  If you've finished work, there will still be time to come down, and you can have Sunday Lunch and still make it down for the market in the afternoon.  The Festive Marketplace on the Harbour Arm is a real destination this Christmas and we're looking forward to seeing everyone."
Festive Marketplace runs from 27th November to 19th December, and on the 23rd December and Christmas Eve.  It's open from 12 to 8pm on Saturdays and 12 to 6pm on Sundays and Christmas Eve.