festive marketplace – accessories and clothing
Folkestone's Festive Marketplace 2022 at the Harbour Arm has 35 huts full of independent makers, creators and producers of unique products.  Here's just a taster of what you can expect when you visit from 11am to 6pm on weekends from 19th November to 24th December, and late night shopping from 5-9pm on Thursdays 1st and 15th December.
by cally
Cally and Ben are in The Creative Cabin at the Festive Marketplace.  Ben is an artist and you can find out more about his work on the Festive Marketplace – Homeware page.  Cally is a creative making jewellery, bags and the ever popular fingerless mittens.
"I came down to Folkestone 8 years ago to sort out my gran's house and I've never left!  I met Ben through the East Cliff Creatives group and we have had stalls on the Station market through the summer.  Last Christmas we decided to take a hut together and see what would happen and it was so much fun!  I think what makes it for me is being with the other stall holders.  They're really supportive and happy, and that translates to the customers too. 
"I'll be selling fingerless mittens which were very popular last year; my record bags are also back.  This year, as well as singles I've made some album bags too.  I then have a whole variety of jewellery from enamel, silver, recycled copper, aluminum and rubber creations."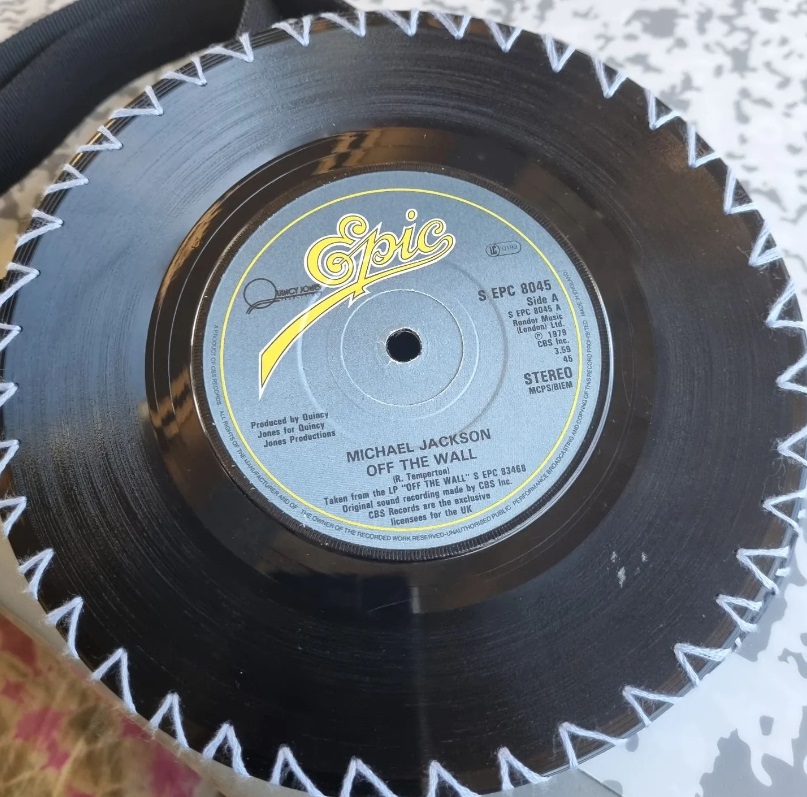 silver by the sea
Sam and Jas are the mother and daughter team behind the highly successful Silver By The Sea 22.  Regulars on the Harbour Arm Station market over the years, they return for another Festive Season in their hut.
"We started the business in 2019 after Jas had an apprenticeship as a silver smith.  We've always collected sea glass and done creative things with it.  I've also been a yoga teacher for the past 20 years and have an interest in crystals so we've brought those into the business too. 
"All the seaglass we use is from Folkestone, we don't use it from anywhere else. Depending on the colour you can roughly date as to what period of history the glass comes from.  A lot of Folkestone's seaglass dates back to Victorian times, and a little before then too.  Yellow glass dates from the Depression.  They made a lot of yellow glass items for the table to cheer everyone up, so it's a happy colour.  But as it was only manufactured for a short period of time it becomes quite rare.  We made a pink seaglass ring the other day and pink is a very rare colour for us.  That piece would have come from a piece of artwork.  Red is another rare colour and we don't find very much of that at all.  They used to use gold as part of the colouring process so that would have been used as decorative beads and in jewellery. 
"The seafoam colours like white, blue, and greens are the most common.  These come from soda, beer and wine bottles.   Don't forget that we had the Silver Springs factory here and in the Victorian times they would dump their glass bottles over Jock's Cliff, and the Folkestone Glassworks also dumped their unwanted glass here too.  So, part of our working life is to comb the beaches around looking for glass, it's a hard job! 
"The platform market has been really good for us and we've been really regular and built up a good customer base.  We love being here, and very proud to be in our home town of Folkestone."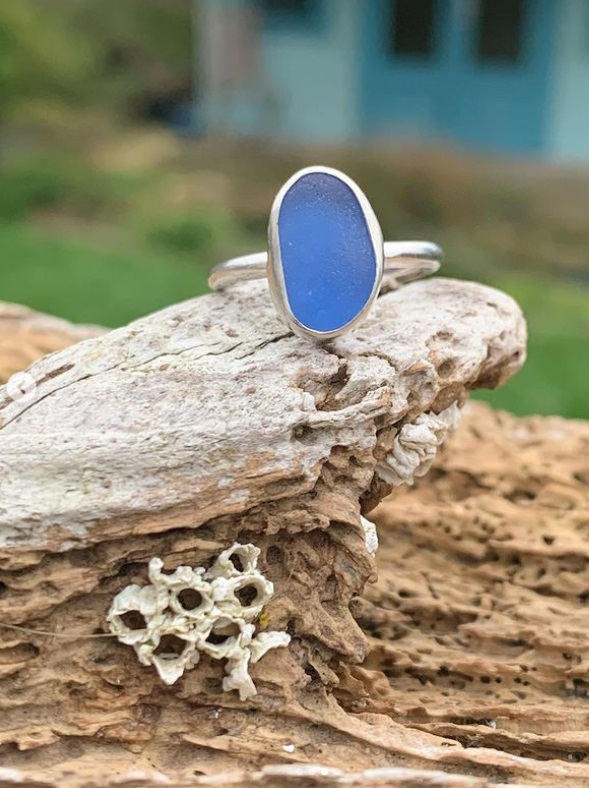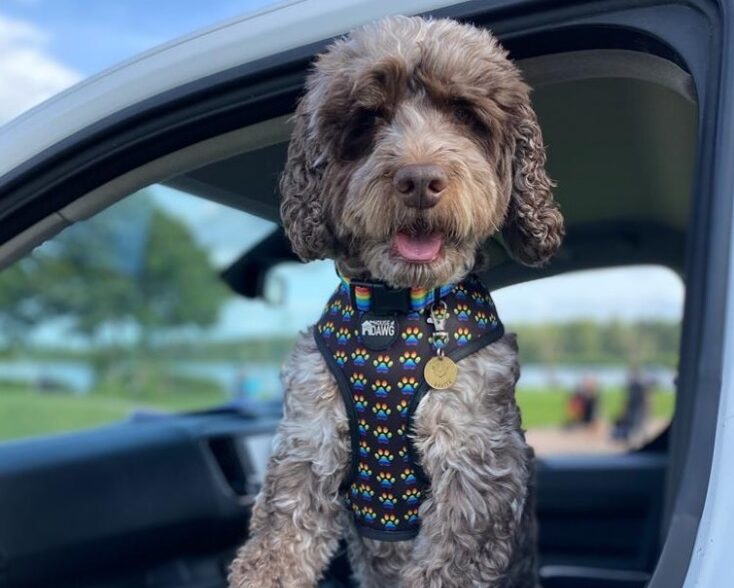 house of dawg
Baxter's people are Stephen and Cheryl and they sell dog accessories which they've hand made and designed themselves.  Baxter is their muse and is incredibly obliging in modeling the stock, and looks rather fetching too.  Before this, Stephen and Cheryl were in banking which is where they met.
"We've got loads of different doggy presents; we get our toys from Los Angeles so we'll have lots of things that no one else will have.  Our handmade bandannas are unique too.  There are collars and leads just in case you need to get a new one for Christmas and rest assured your dog will be served well here.  
"We really like what they've done with the Harbour Arm,it looks really attractive.  We come here for a day out and so we hope that lots of other people will come too."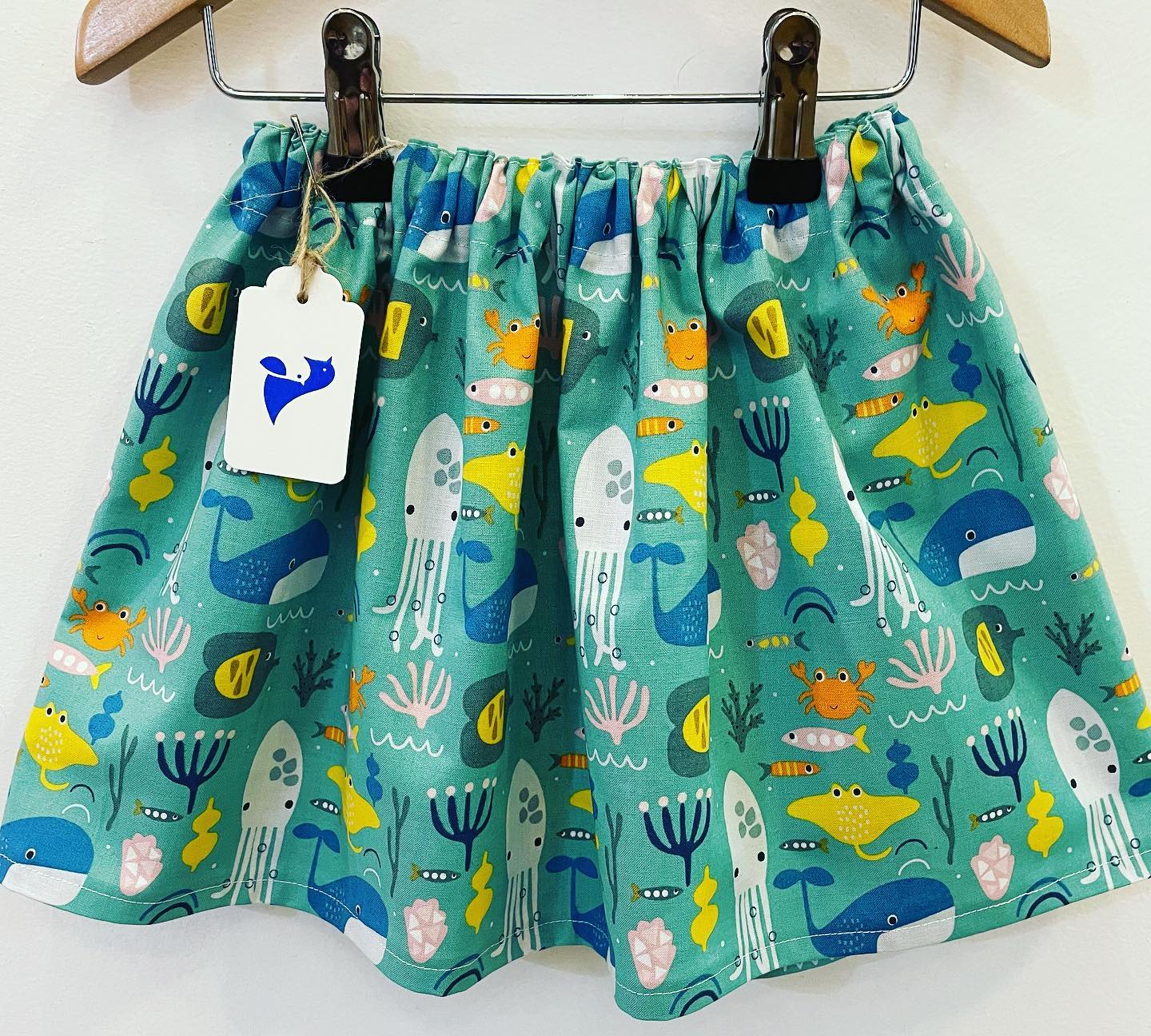 Robin and Bluebird
Another mother and daughter duo make up Robin and Bluebird who create handmade children's clothes and other accessories. Sharing their hut with Little Folke, another children's clothing regular on the Harbour Arm, these two teams have your little ones covered.  Literally.
"We make hand sewn, hand designed images, applique, and so on.  A lot of our stuff is made with vintage and Liberty of London fabrics.  Some of the material we use is up to 70 years old. Mum does some natural dying and we have scarves, ribbons and patchwork bags.  There are also hand-pounded flowers on fabric which retains the shape and colour of the flower.  
"There are hand made skirts and baby suits and other children's clothes.  I'm also a painter as well so there will be some of my prints as well.   We're looking forward to the excitement of being here at Christmas with all the hustle and bustle that comes with the Harbour Arm.  So many people will come down here especially for the Christmas events that are happening and we're excited to be a part of it."
olivia's sales
Olivia runs Olivia's Sales which has been an online shop of accessories until now.  Her hut is the first opportunity for Olivia to create a physical shop.
"I used to make jewellery and sold online whilst working in hospitality as my main job.  Since lockdown the demand for all my online stock has been amazing!  I gave up my full-time management job in June 2022 to do Olivia's Sales full time.  The last few months have been a learning curve and being 6 months' pregnant has made this an interesting challenge.  But I'm really looking forward to being on the Harbour Arm because this is the best Festive Market around.  
"I keep up with the trends and sell products with young, instagramable vibes.  There will be handbags, sunnies, jewellery bits and some random bits too such as socks, feather cuffs, really for anyone who wants it.  I love shiny things, and everything I stock is stuff that I would want to buy and wear.  It's also really reasonably priced too.
"I'm really looking forward to seeing and meeting my customers.  I love that Folkestone is local, I spend so much time here because my family are from Folkestone.  This has a real community feel.  It doesn't matter what time of year you're here it's just got that welcoming, homely vibe that I love."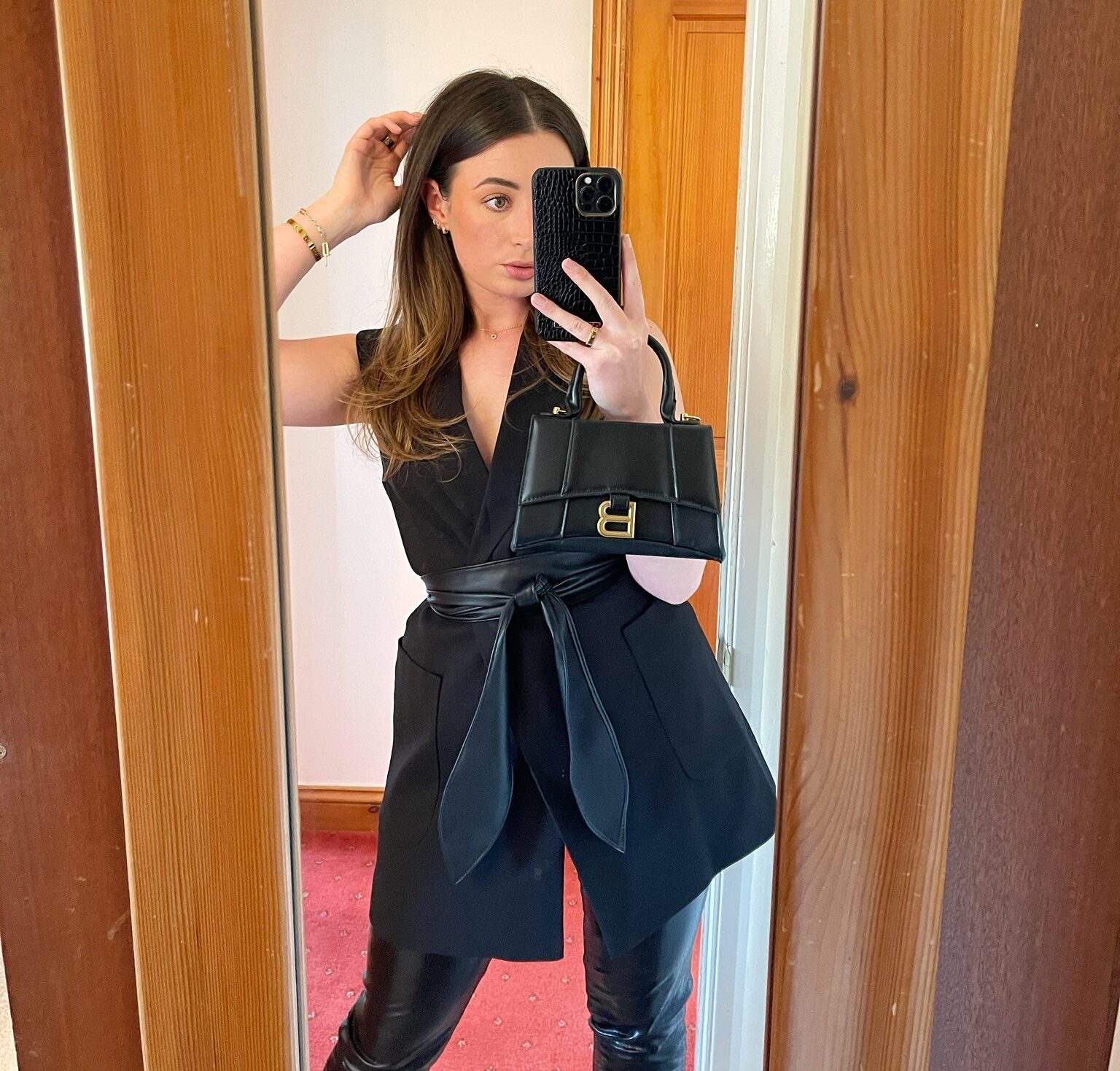 discover more about folkestone below