An overnight success… in 8 years!  
Space 7
Andy and Sam Shorten run Space7. They've spent their working lives supporting celebrities and famous people, 'being the people in black t-shirts who make events work', and moved down to Folkestone 13 years ago.
A move built on promises
"13 years ago there were promises and talk of the high speed railway and other things. Our minds were still set in London and thinking that was where our work was going to come from. But we set up this place 8 years ago and have learnt loads about working locally.  Don't go in with the attitude of 'We're going to tell you how it's done', or else the locals will say 'Why do I need you, smart arse?' And fair play… until you can ingratiate yourself, and show you can collaborate it's not going to work. We want what's best for Folkestone, and working together is how we've got there."
A happy Accident
"Sam and I set up Space7 as a happy accident really. She worked like a terrier getting it from the estate agents!  It was important to us to be involved in the art regeneration element of the town and still have time to do our freelance work, so we opened 'something'. We're not gallery experts by any means, so we put art in that we like. However, running it for 6 years as a gallery, we didn't make money!  We didn't lose money, but there wasn't the critical mass of people in the town to make it work."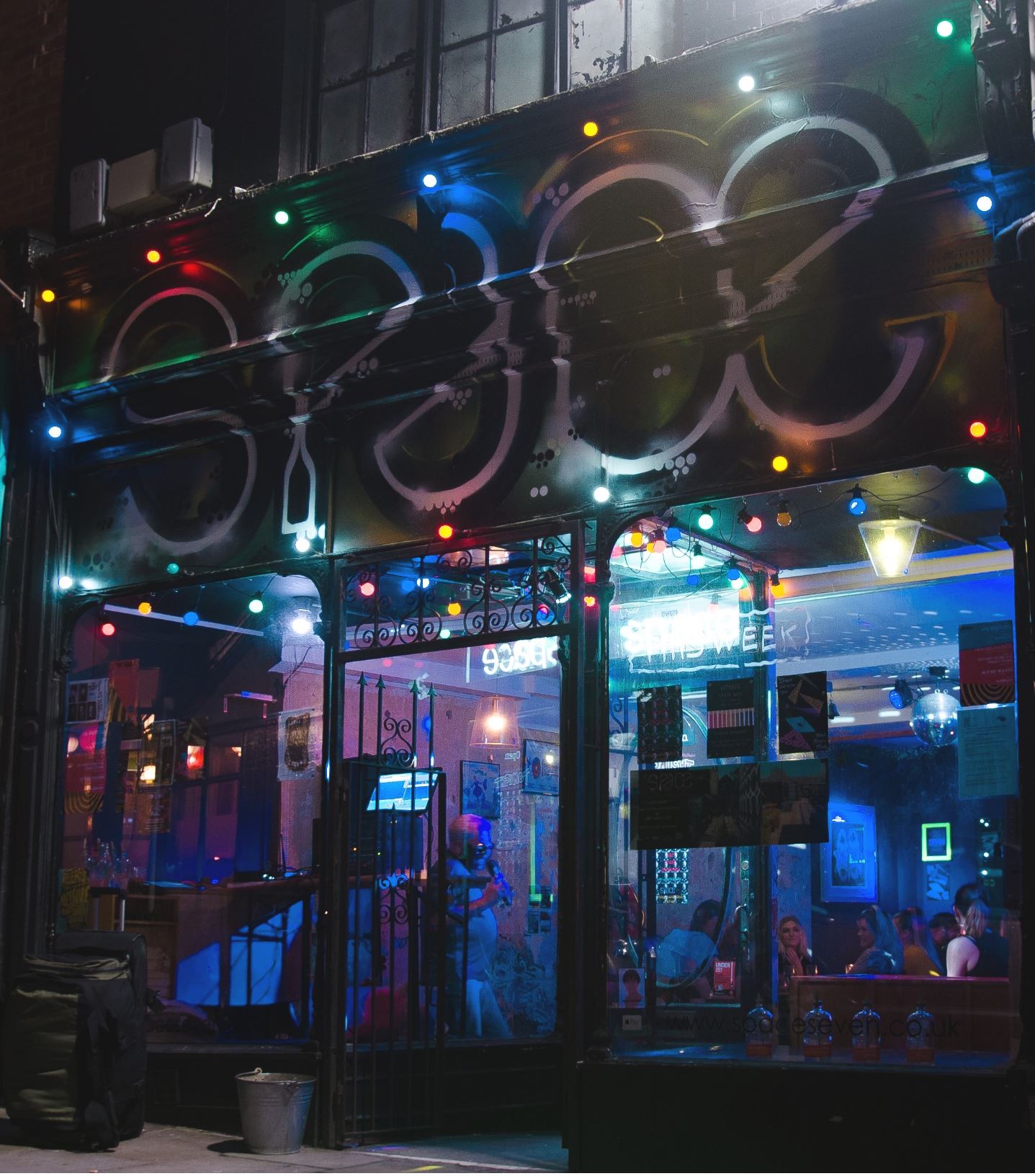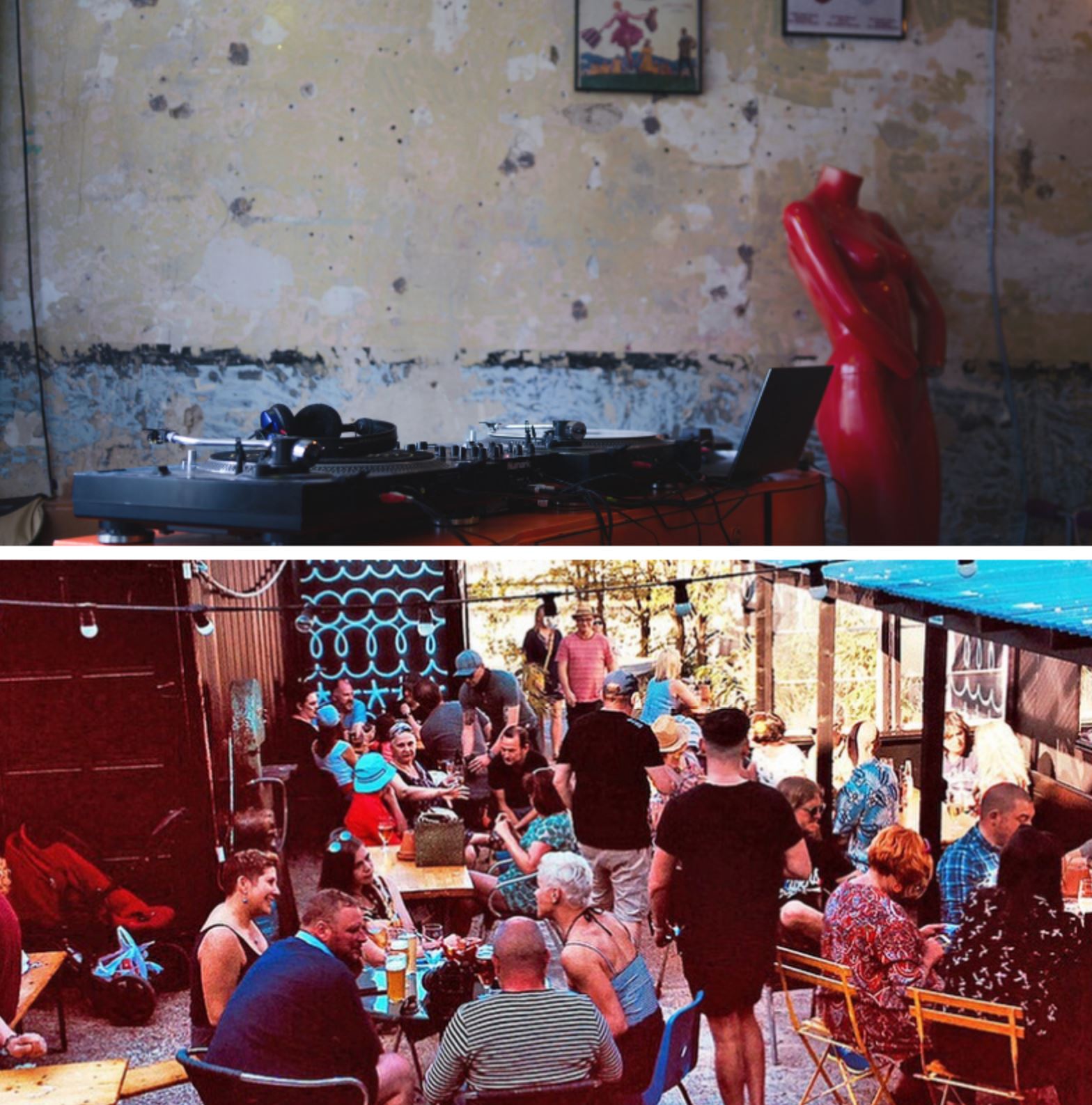 Space7 evolves
"After a few years we started to do some events in the gallery. I cut 3 holes in the wall to make the bar. They are flaps, so can be open or shut, depending on what we need. The more we've done, the more we know the SpaceBar works better than a gallery.  This is what we like to call an overnight success… in 8 years!"
"Something fundamental happened when they opened the Harbour Arm in town. Such a simple thing to be able to stand on the arm and look back, getting such perspective on our town.  It's a real Wow! moment. Since then things are so much more positive, locals and outsiders are giving Folkestone a go. You hear or read two stories about the town, and you want to hear 22… I honestly think it's that simple."
We build on change
"So from Space7Gallery has grown SpaceBarFolkestone, and we now have Space2Stay which is a double room bed and breakfast. There's so much happening in the town now that we need more beds! We're going to extend this area of the business because there's certainly a call for it."
"We'll continue doing what we do but it's not knowing what's going to happen next that excites me.
"Our friends Saul and Rachel from Bounce Vintage were sitting here chatting over a drink one day lamenting over the early starts to get to vintage fairs across the country. We suggested they come to Space7, and put a rail out and see what happens… That was 2 and half years ago, and now, everywhere you look there's a Bounce Vintage bag!  This is how Folkestone works, we sit and talk about how we can collaborate, and things happen, and we build on change."
Discover more places to be in Folkestone: