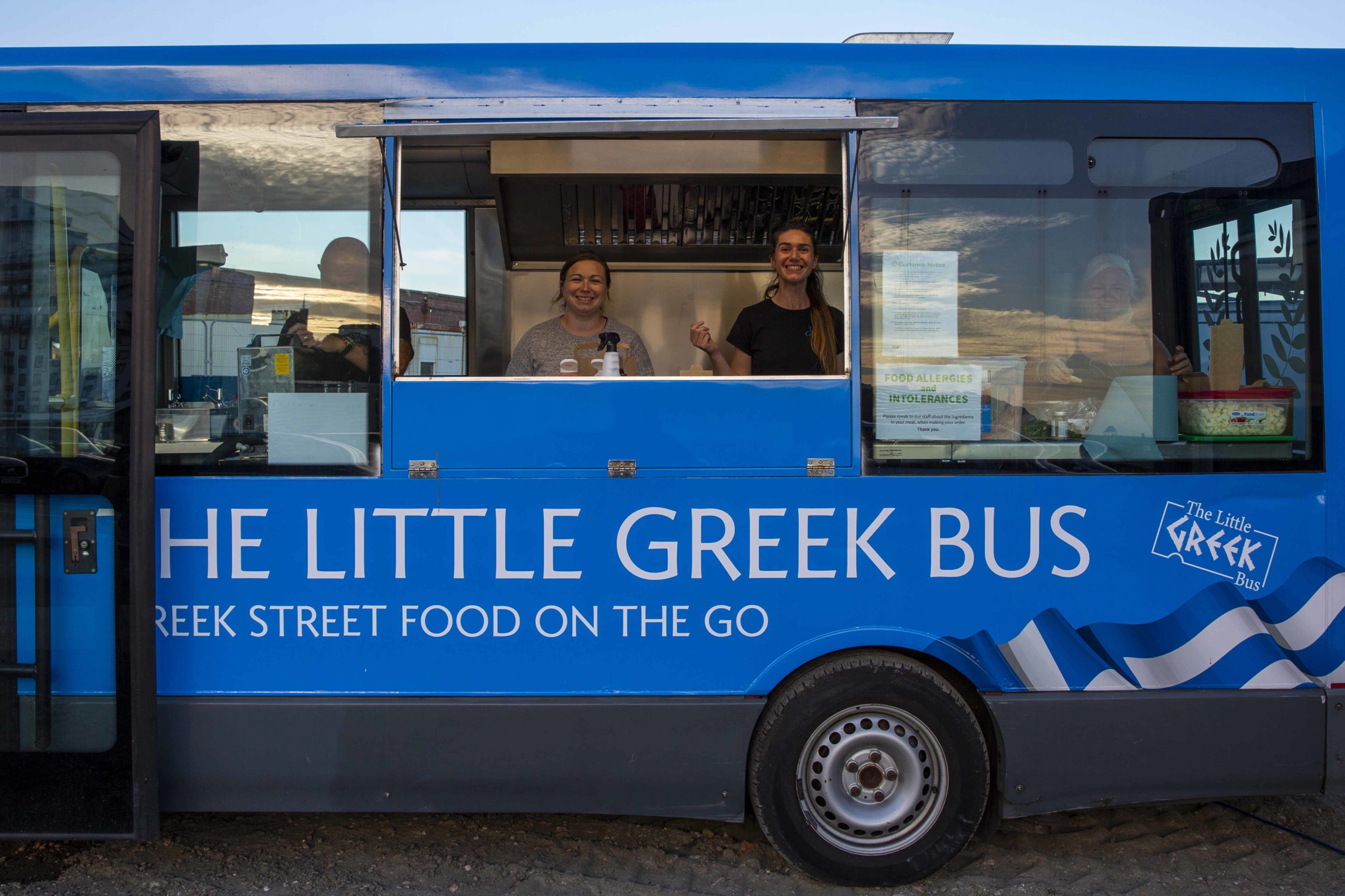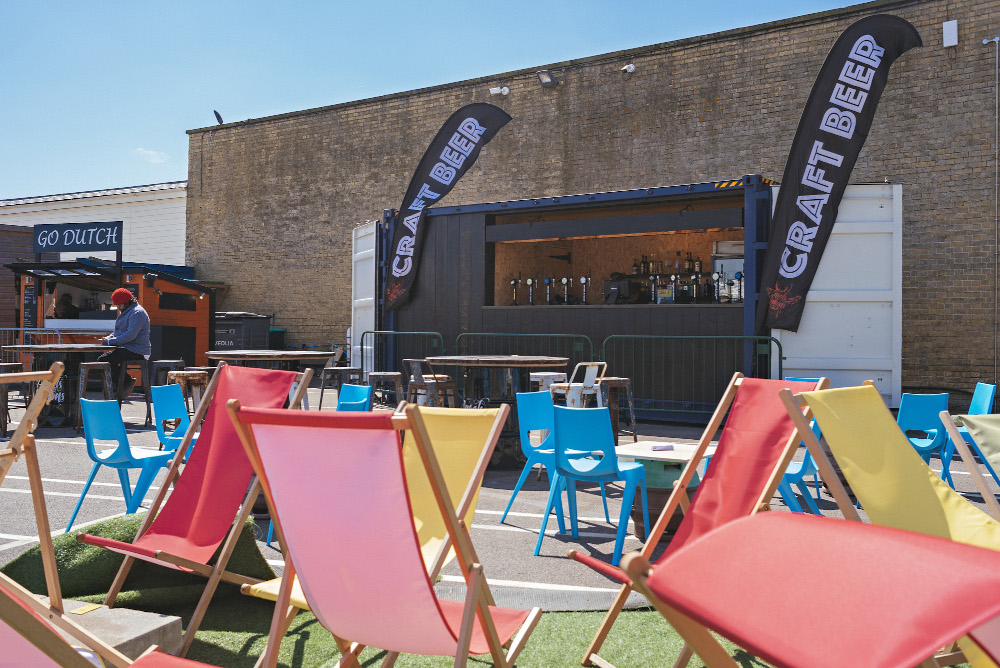 The Goods Yard – Folkestone Harbour Arm
The Goods Yard on the Harbour Arm in Folkestone is where you will find food and entertainment.  If you've longed for the opportunity to watch sport and films on the big screen, whilst eating delicious fresh food and locally brewed beers then this is the place for you.  Diane Dever, curator of the Harbour Arm, spoke to Folkelife about the growth and expansion of the Harbour Arm offering.
"The Big Screen area was always designed to be a place where people could sit and watch those national sporting events, or a film, and eat food from the traders on the Harbour Arm.  The Goods Yard came into its own during 2020 when the Covid restrictions impacted on the trading of the Harbour Arm.  It was an area that already had outside seating, and the trader huts were already there.   Seeing our customers brave the weather, just to be able to be sociable outside and support us was brilliant.  
"The idea of turning it into more of a food venue came from the traders themselves.  They'd seen something similar and knew that the Harbour Arm could make it work.  With the online booking system, via Yoello, that we have now means that you can sit and order from any or all of the traders without having to queue up at each one. "
Summer of sport
"The summer of 2021 promises to give us the sport we didn't get in 2020.  There's the Olympic Games and Paralympics, Euro 2021, a summer of tennis, rugby, cricket and netball.  Alongside the major sporting events on the BBC and Sky, we'll also have a season of films for entertainment too.  The food traders are open already and offering food.  One of the great things about this venue is that we can extend the time the Harbour Arm is open.  The Goods Yard is a more sheltered area, and when high tides or winds make the Arm less hospitable, this area can continue to be open and serve everyone."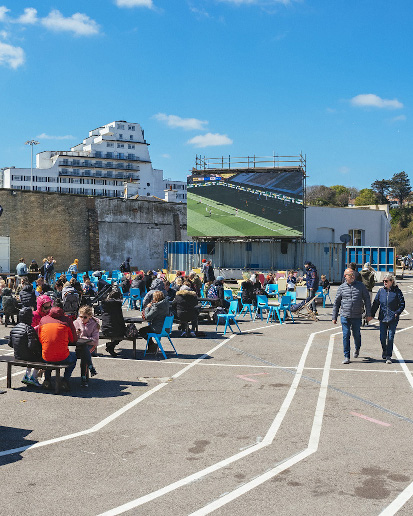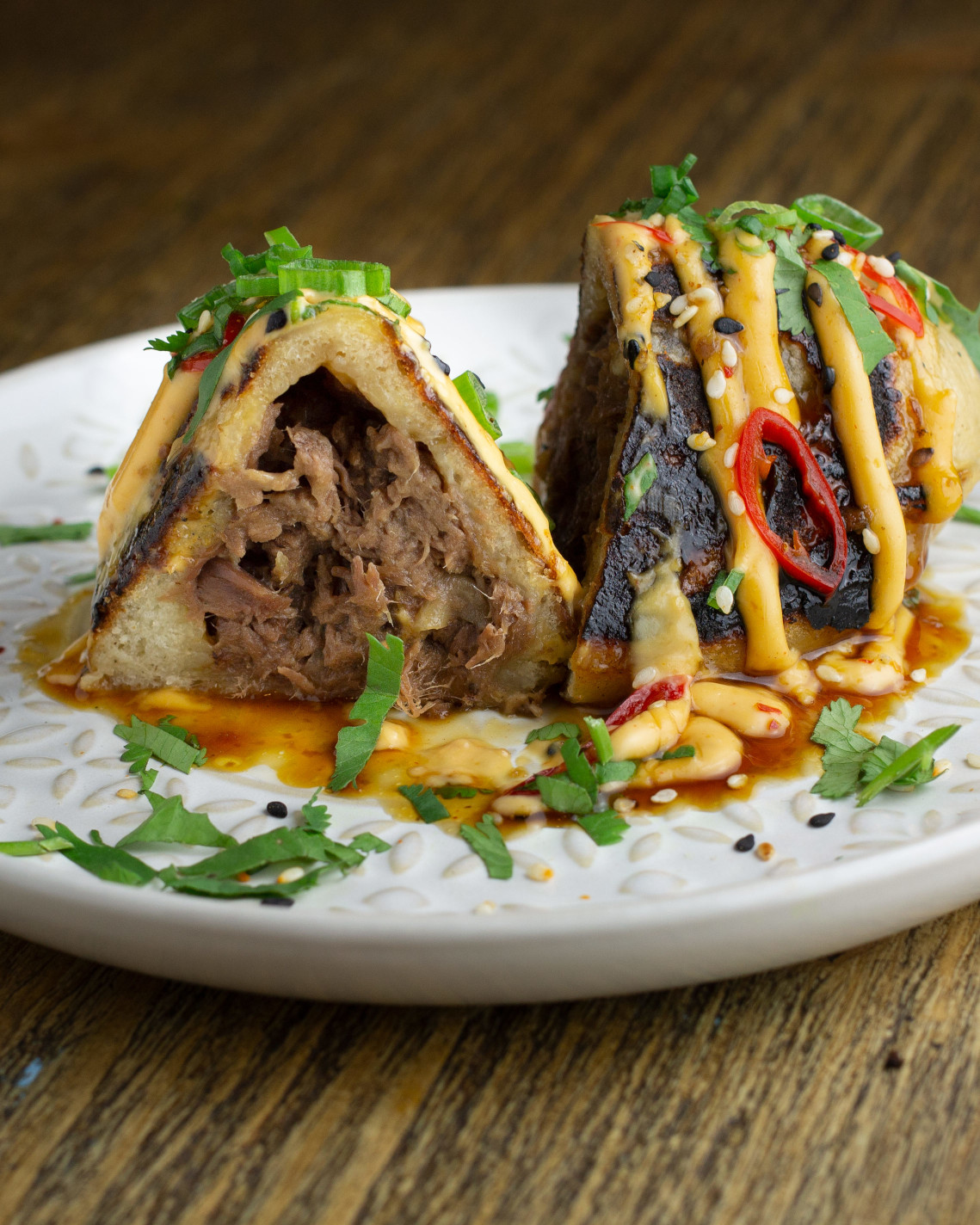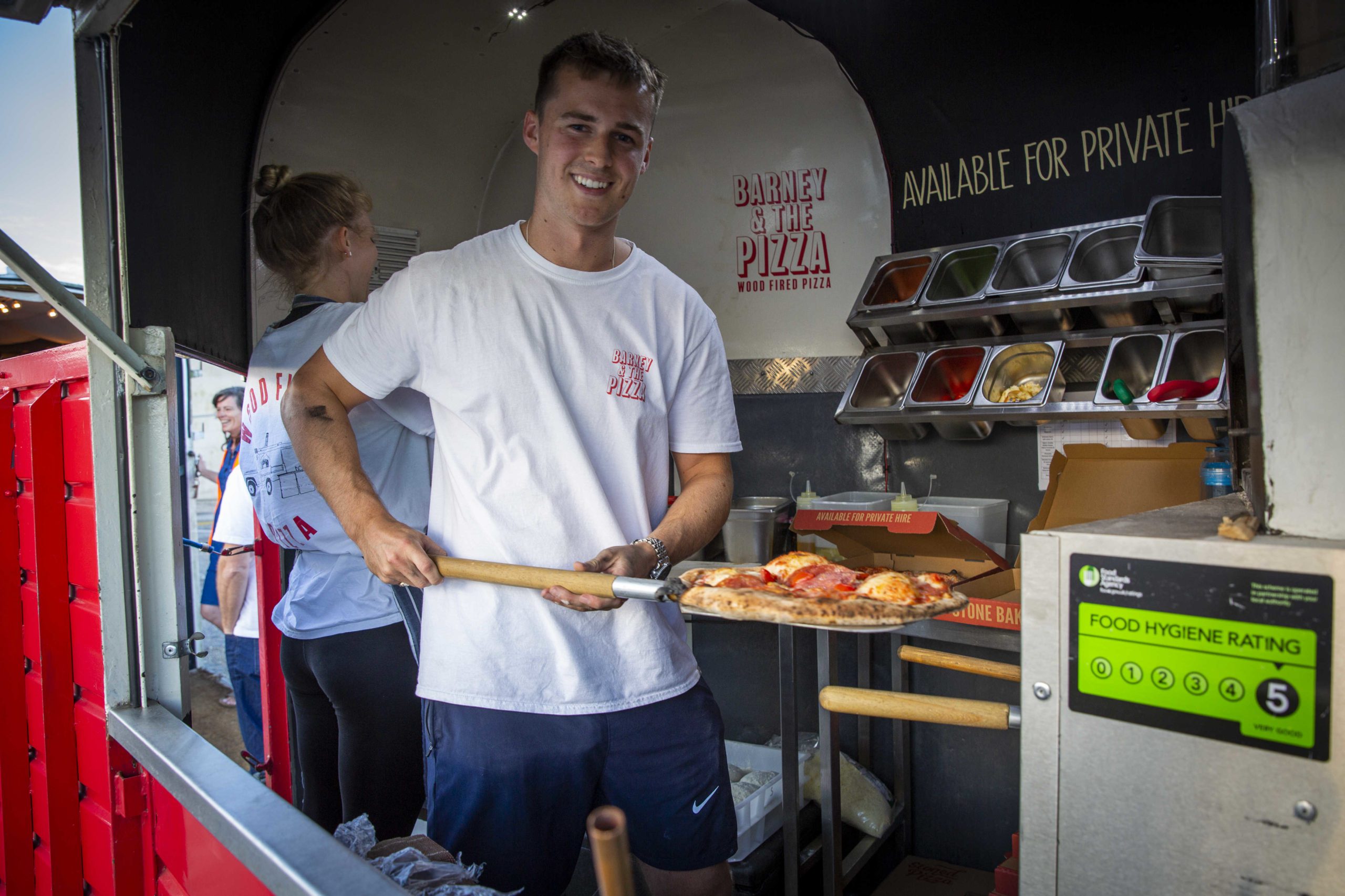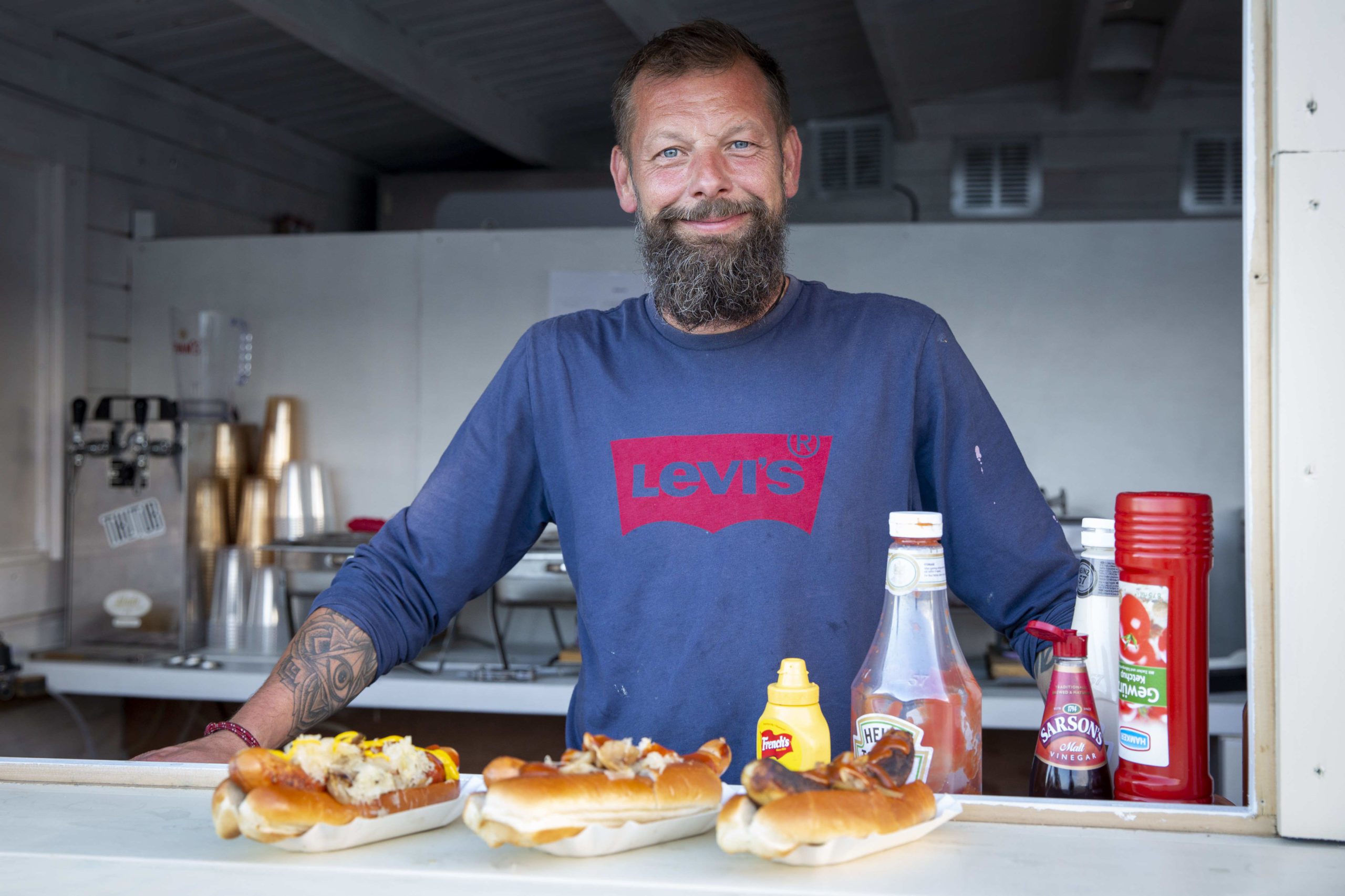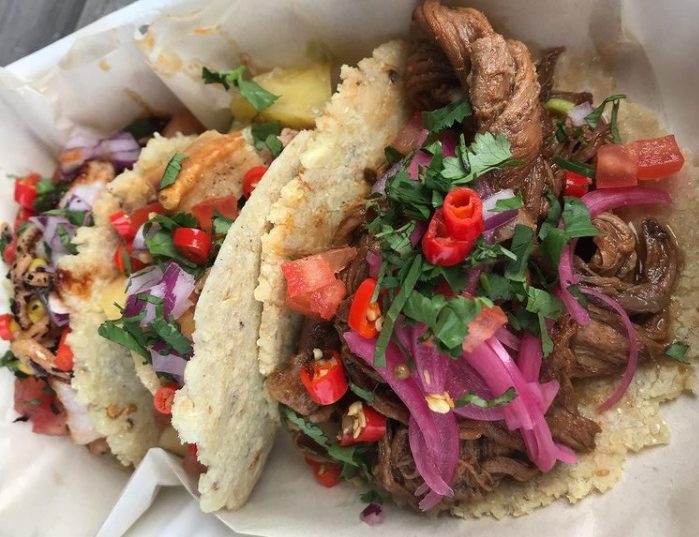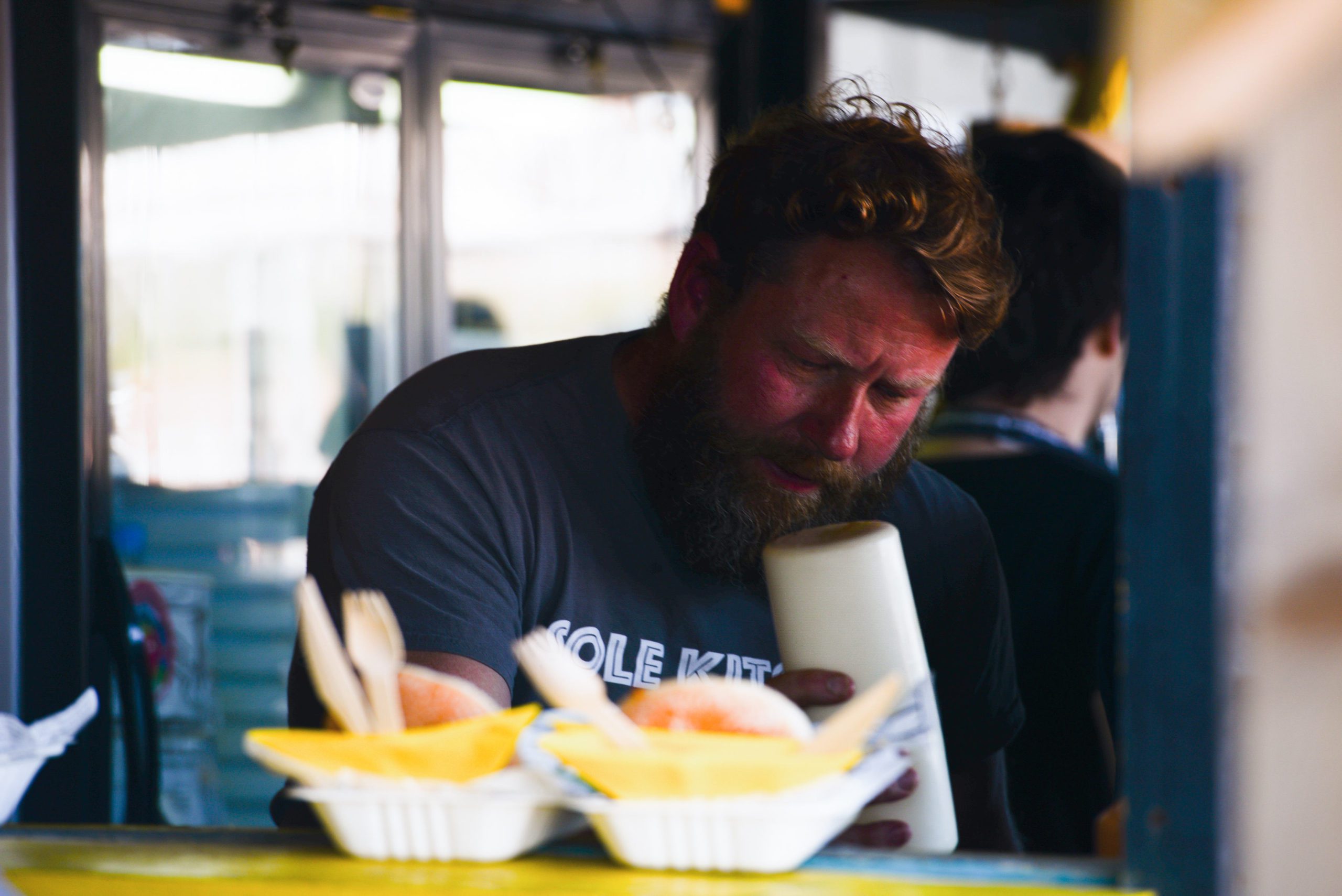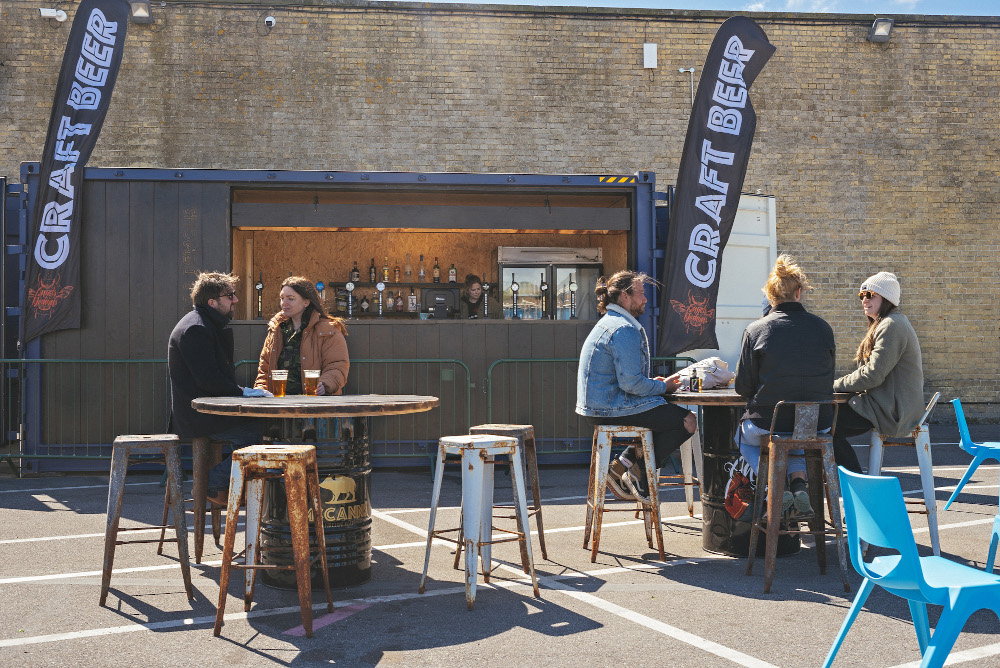 open all year
"If you are one of our traders in the corridor area of the Harbour Arm, then we've continued to trade here until Christmas.  It's sheltered and very cosy during the winter.  The Goods Yard is a great place for us to continue to be open into the winter months.  Watch out for a Christmas Market, which we've been thinking about for years.  Our opening hours are extending too.  The Harbour Coffee Company and Bobbies Bakehouse are open in the mornings so you can always get a cup of coffee on the Arm.  The Pilot, on Beachside, is open from 10am too, so there's another place for a hot drink during the day.  We're open from Friday to Sunday for food now, and by 21st June we'll be open from Wednesday to Sunday.  
"There's such a variety of food on offer now that you can find something suitable for breakfast, lunch and supper.  It also gives you the opportunity to try different foods throughout the day.  Of course, we have to be aware of the weather.  If the tides are high and coming over then the Arm will be closed for promenading.  But, when the weather is good, the atmosphere here is something special."
Photo credits – Andy Aitchison