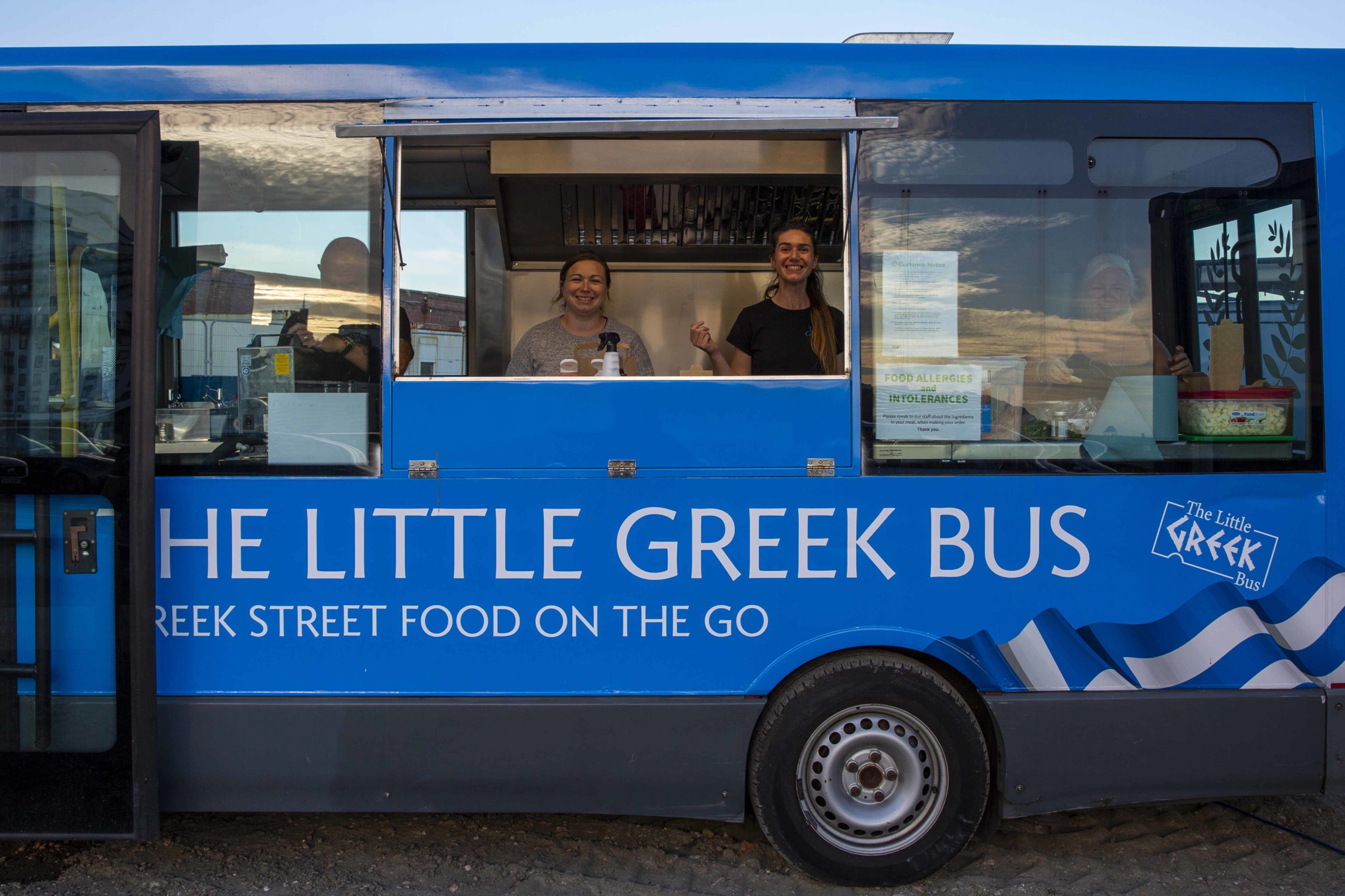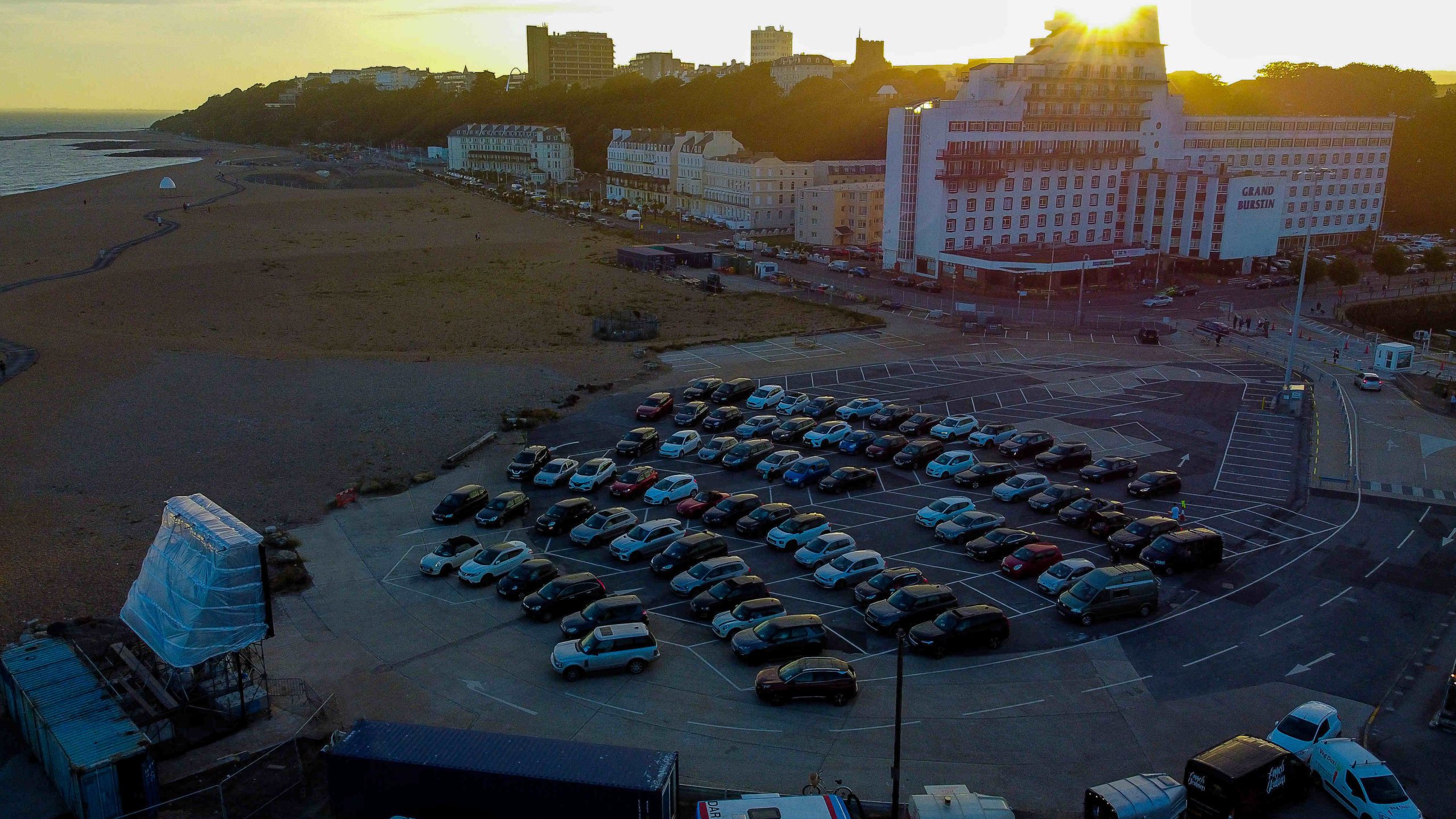 Folkestone Harbour Screen Drive In – Summer 2020
The Harbour Screen Drive In Autumn season 2020 is upon us!  Set on the west side of Folkestone's Harbour Arm, it's a truly unique seaside experience.  The team have some brilliant treats in store in the run up to Christmas.
Harbour Screen food vendors
There's a fantastic collection of food and drink on offer when you're watching the film.  Download the QTap App to order your food and have it delivered to your car.  You can even order ahead of time, when you buy your tickets for the film, making sure they haven't run out of your favourite food!
Barney and the Pizza serve artisan, wood-fired pizza made with local ingredients and cater for vegan, vegetarian and meat based pizzas.  Brewery of Angels and Demons are offering craft beers, gin, prosecco straight from a converted horsebox!  Bobbies Bakehouse are providing luxury hampers with delicious home-made snacks and treats, perfect for nibbling while you watch.  Coffee Folkes have the hot drinks covered with locally produced Debonair Tea, coffee and Solley's Kentish Ice Cream.  The Little Greek Bus is on hand with halloumi fries, and also halloumi pop-corn!  Or you could settle for a Harbour Hot Dog, your choice of gourmet Frankfurter or Bratwurst with fried onions and sauerkraut in a fluffy bun.
The best seat in the house
You'll have the best seat in the house for awesome Folkestone seaside evenings.  Everything you need for the ultimate drive-in cinema experience!
Tickets for screenings are limited, so grab yours quick. Buy tickets here.
For a full list of screenings: https://screen.folkestoneharbourarm.co.uk/
Photo credits – Tom Bishop@TMB Photography and Andy Aitchison