The Place to be – Folkestone Harbour arm
Coronavirus update
In line with the Government's advice to StayHome, the Harbour Arm will be closed for promenading during this time.  This is to support the efforts to stop the spread of Covid-19.  The team will be keeping the situation under constant review.  In the meantime, read on to find out what you can enjoy when the Arm opens up again to the public.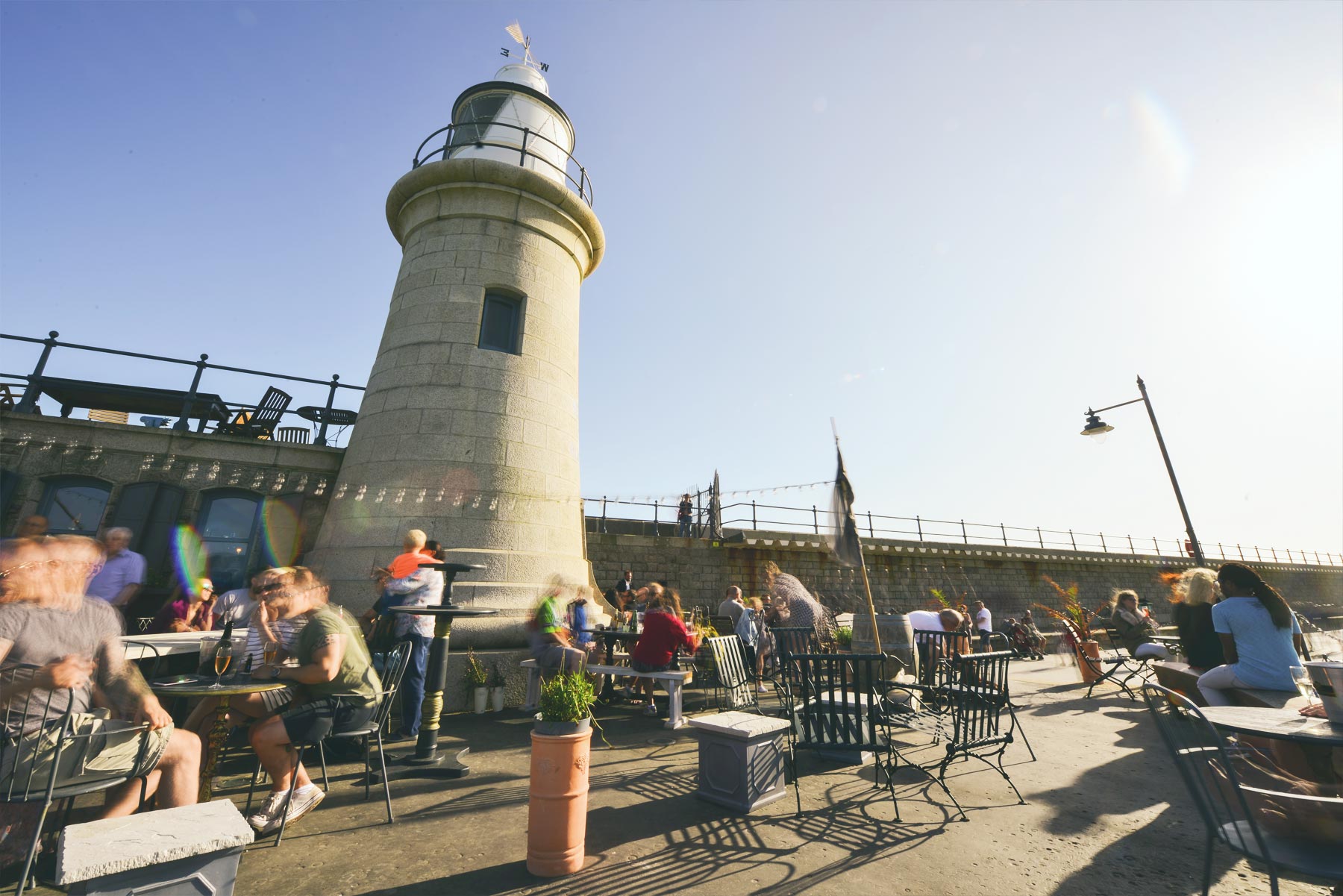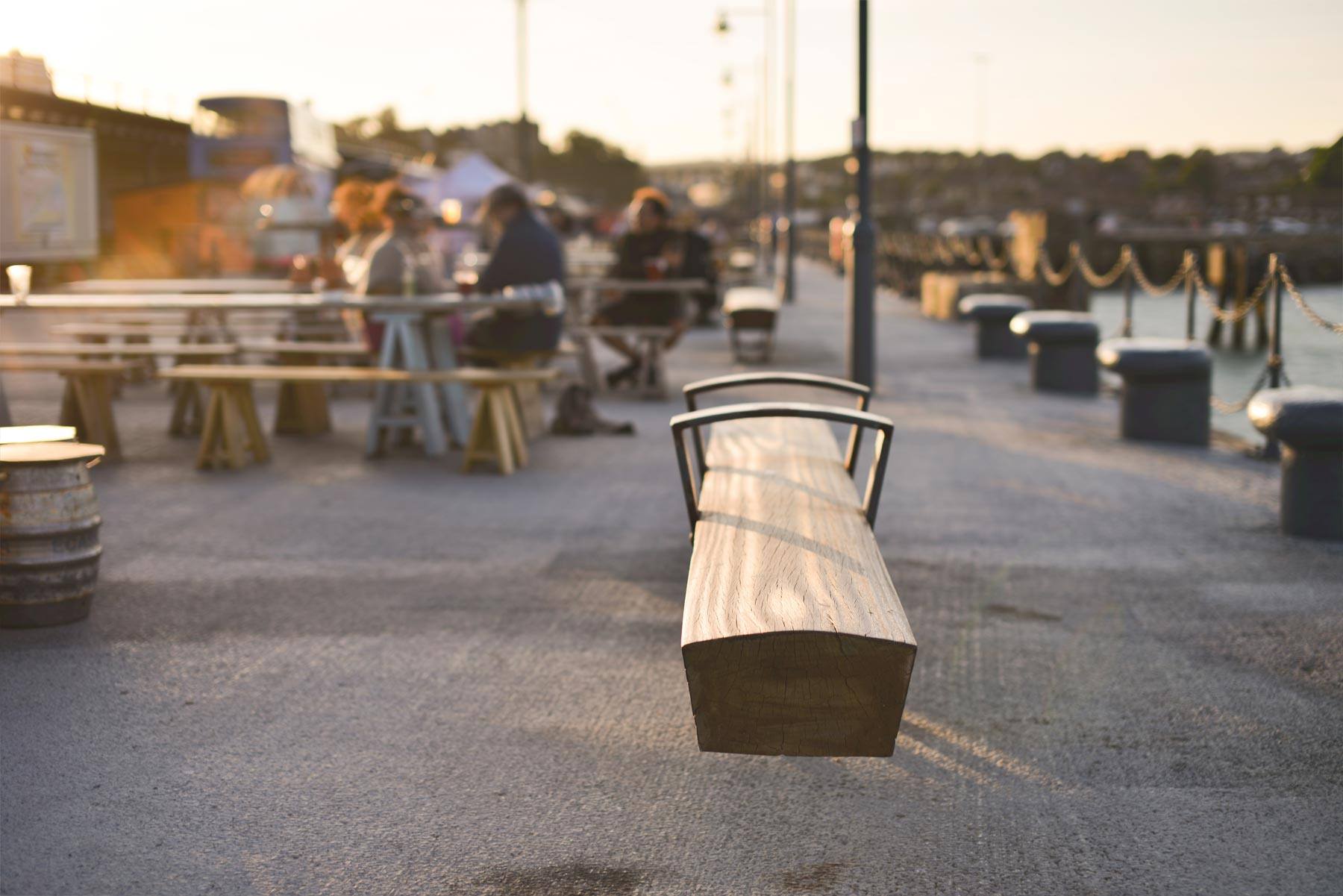 Folkestone Harbour Arm
The newly renovated Harbour Arm in Folkestone is one of the town's main attractions. The Arm offers many different places to eat and drink, live music.  All year round there are stunning views of the town, White Cliffs and looking out across to France.  It's a place to promenade, meet friends and get a perspective on Folkestone, and life in general.
There's the Big Screen on the Arm where you can see a fantastic selection of films, enjoy some tasty snacks, and also follow our country's sporting events over the summer.
The Sunday Harbour Markets run each week from May and offer antiques, vintage clothing, locally made jewellery and lots of beautiful things you can't live without.  Come along and join us!
Discover what's on at the Harbour Arm
The Arm is open for promenading 7 days a week, from dawn until dusk.  Taking a stroll you will also find many places to eat and drink.  Pete from Bathtub and Gun offers a wonderful cocktail workshops.  You could go for something more sparkly at the Lighthouse Champagne Bar, situated right at the end of the Arm, with stunning views to France and back over the town. The halloumi fries from Big Greek Bus always hit the spot.
Folkestone's Harbour Arm is known for its food vendors; you can find fantastic vegan food in the East Yard at Dr Legumes; feast on the deliciously freshly baked bread and beer from Docker Brewery and Bakehouse (as featured on ITV's James Martin's Great British Adventure.)
Look out for some new tastes to try and some fantastic events for the whole community.
Photo Credits: Andy Aitchison and William Keeler
Discover more about Folkestone: