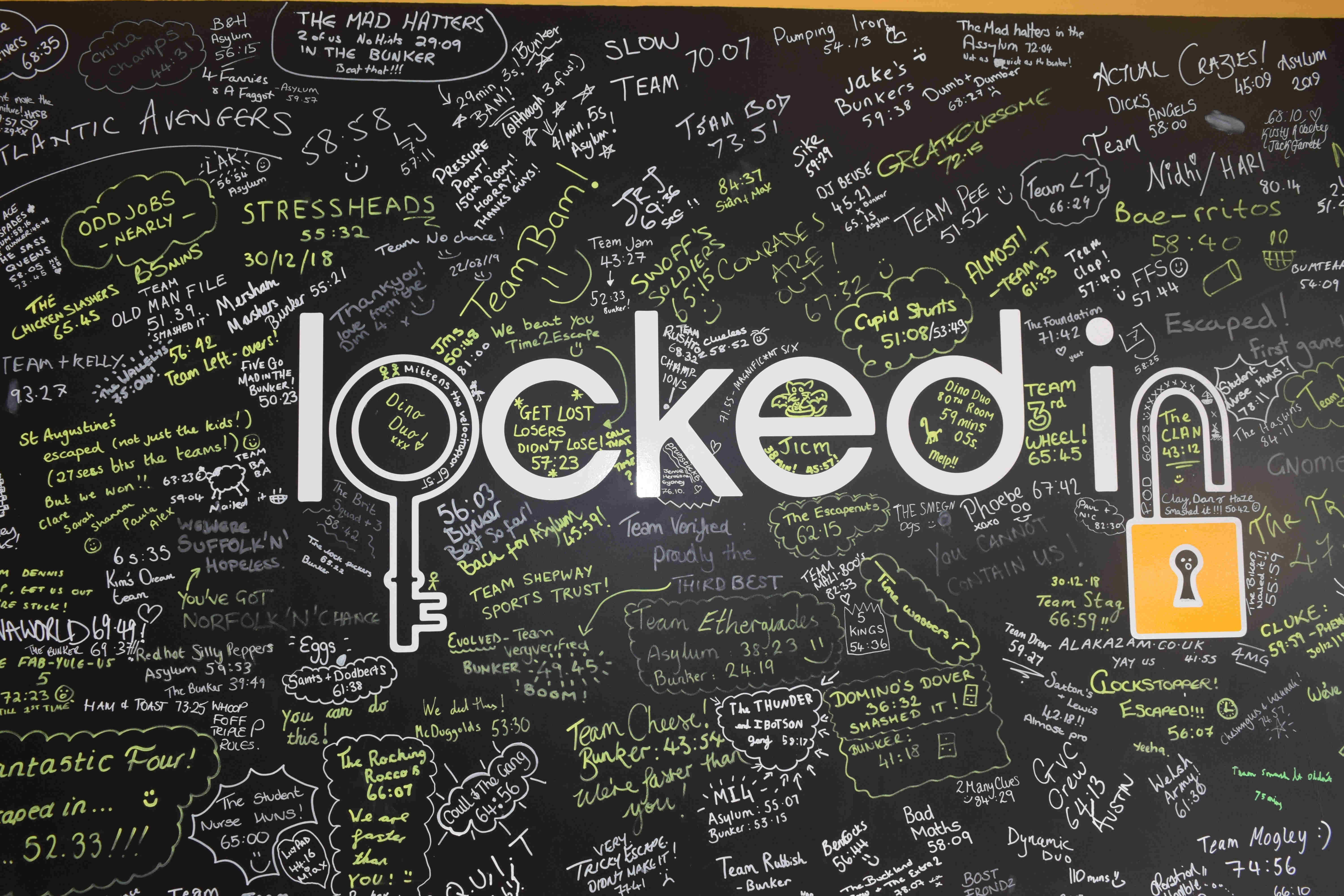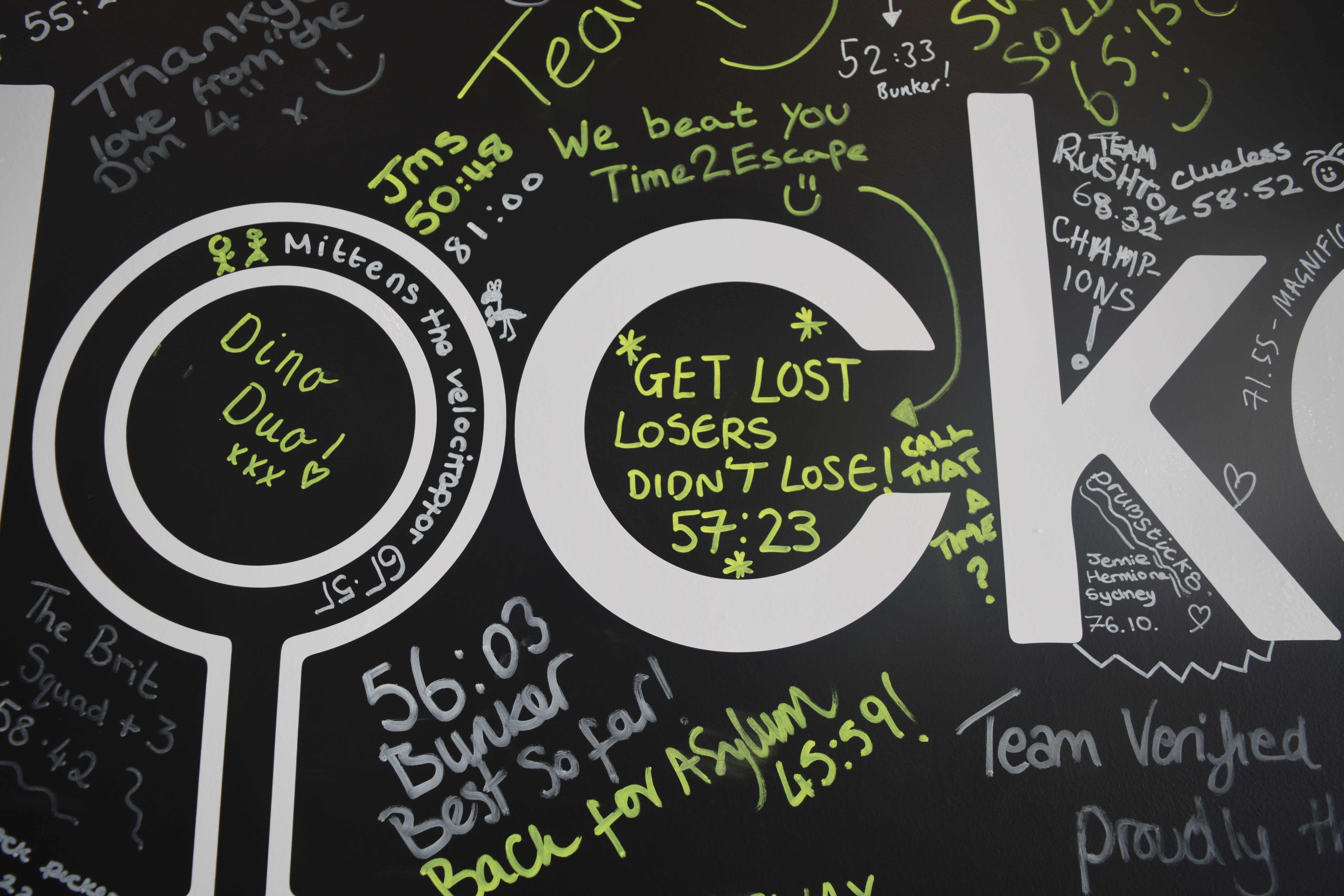 Come and Try to Escape! escape Rooms in Folkestone
If you are looking for a family day out, or a team building session, then book yourselves into Escape60 or Locked In.  Get into teams of 6 and escape by solving mind-bending clues and logic puzzles. Folkelife got locked in to find out more.  
Tony, who runs Escape60 says: "Some clues are more obvious than others, and it can seem like an intelligence test, but if you need any help, you can request clues." You have 60 minutes to find information from type-written memos, and more obscure clues.  The memos give an idea of the unfolding story, and hints that will help you open combination locks or search for keys to unlock more clues. On at the moment is The Compactor – escape before you get crushed!
Maddy does the PR for Locked In, the other pair of escape rooms in Folkestone.  These two rooms were created by Jamie Murray and Tim Hart.  These guys locked themselves in a room and created the clues and stories for The Bunker and The Asylum.  "The great thing about escape rooms is that they are largely unique.  There are some companies that sell their rooms and clues for people to run, but a lot of them are created by the owners, so no two rooms are the same.  Once you've done our rooms, we recommend people go to Escape60, and they send their customers to us.  It's a collaborative business model!"
things to do in folkestone
It's a great team building game. You may only be responsible for one clue, or one solution to a combination, but you can be sure it will be a key moment in the mystery!  When you're done, everyone comes out feeling they've contributed to solving the puzzle. 
"We've got a wall of fame," continues Maddy, "Where people try to compete with the time limit.  There's a big following on Instagram, so some of these teams know each other.  You have 60 minutes to complete the quests, which can be a little flexible if you're very near to completion. It's great when people succeed and get that sense of achievement in solving the room."
You can buy vouchers to share the stress and adrenalin with friends and family. Come and try to escape!
Discover more things to do in Folkestone: