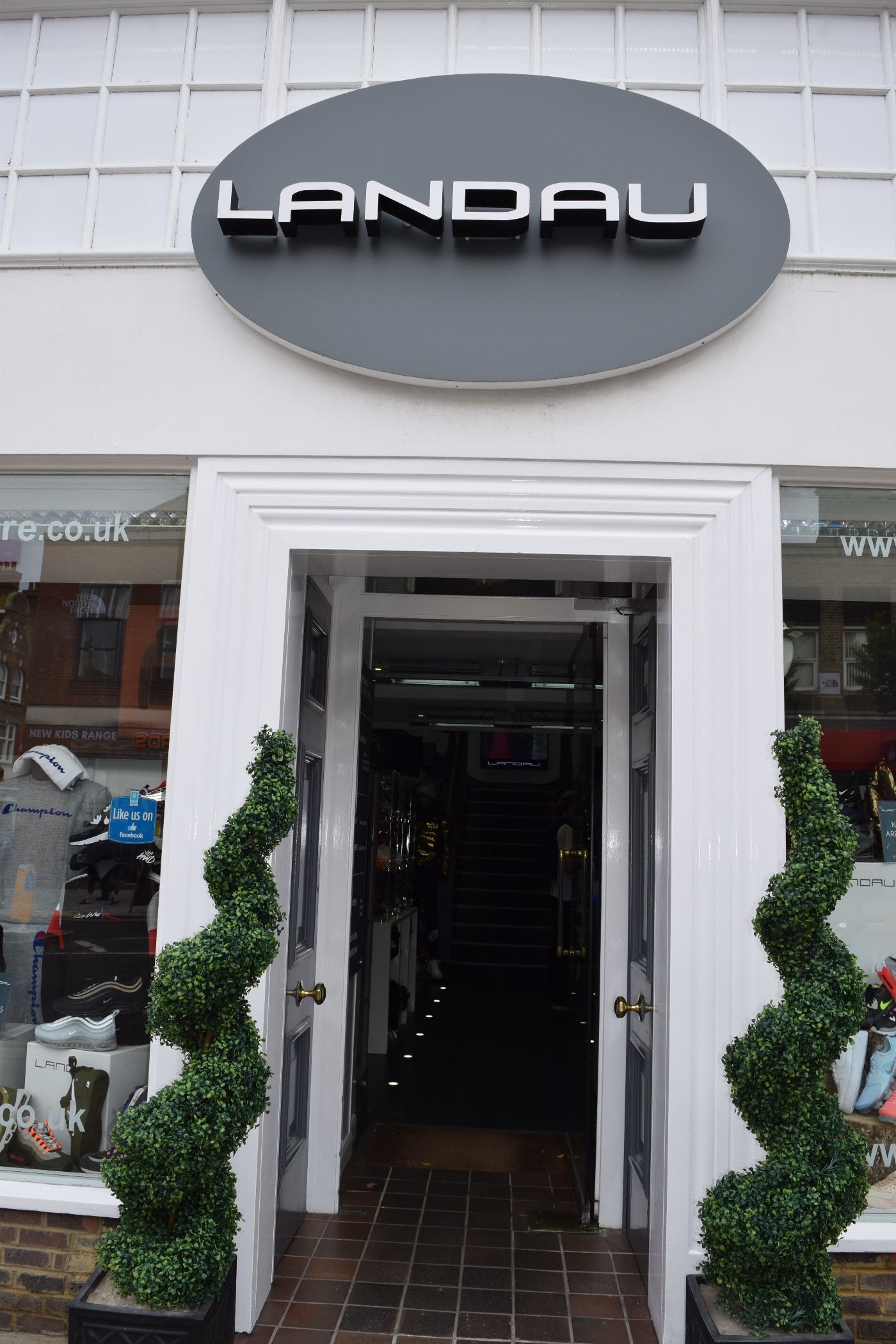 Landau – brand clothing and footwear
Landau has been on Folkestone's high street for the past 36 years.  It supplies its customers with top brand clothing and footwear.  Chris Kent spoke to Folkelife about Landau's continued success. 
"We have a strong brand, the vibrant colours of the shop link through to the website and packaging you walk away with.  It's key that our customers can get what they want, and now!  Our market is mainly to the 18-35 age group, who have a disposable income and an attitude of getting what they want instantly.  We aim to serve that group in our shop, but also with our online service." Chris stands near the new arrivals, a vast pile of boxes considering the size of the shop.   
nike trading partner
Having been a trading partner for Nike for the past 32 years, Landau is a trusted retailer for the brand.  Chris has the history and knowledge of the brand too.  When you work for a brand such as Nike, there are expectations to present their products in the best possible way.   
Over the past year, 4500 contracts have been lost by small and medium retailers for not being able to provide the service than Nike requires.  Chris asserts his credentials "You match amazing kit with amazing service – our customers know that if they order something online before 4pm, they will receive it next day – it still surprises them, and we have emails to that fact, but it's true and it's part of the service we provide, and why we're still a trusted Nike retailer, we are the number one independent based business Nike retailer in the South East."
access to brand
Customers also know that this shop carries many products that you would struggle to find in London.  Brand clothing and footwear is available, from Adidas to Kings Will Dream.  Landau provides Folkestone with style and up-to-date fashion; it's a small retailer with a big foot-print.