Folkestone's Envrionmentally Friendly handmade soap – Soap Lab
Timea Tothova is the woman behind the Soap Lab.  Her Hungarian grandparents taught her the art of making soap and how to use herbs for their health benefits.  Now, living in Folkestone, she's designed a selection of cold-pressed soaps using local ingredients that are environmentally conscious and cruelty-free.
washing with wine
It sounds rather biblical, but for a freshen up with some Chardonnay soap or a soak with a Merlot, Timea has created the perfect anti-ageing soap.  "I love wine, and it contains antioxidants which are known to slow down ageing.  They are helpful in fighting acne and tighten the skin.  Wine also contains sugar which gives the soaps a luxurious creamy lather.  I've also added extra fat in the form of grapeseed oil so these soaps also have antibacterial, antiviral and anti fungal properties."
Folkestone is the place to be
Timea has lived in Folkestone for a couple of years.  She discovered the town after friends heard she and her boyfriend were looking to buy a house in London.  Encouraged to spend a weekend in Folkestone, they viewed a few houses and knew that this was where they wanted to be.  "Folkestone is such great value for money, and with the beautiful seaside it's perfect.  We're really happy to be on the East Cliff, everyone says hello; the locals are really friendly!  The food and drink scene here is amazing, and the focus on locally sourced and locally made products, we knew this was the place for us."
Docker Beer soap
"As well as liking wine, I'm also a big fan of IPA style beer.  My partner and I came across the Docker brewery at the Harbour arm. After a few weekends we got to know Peter and his team. I mentioned to him that I make a selection of wine soaps and just randomly asked what he does with the beer he can't sell. My suggestion was to make IPA soap with it."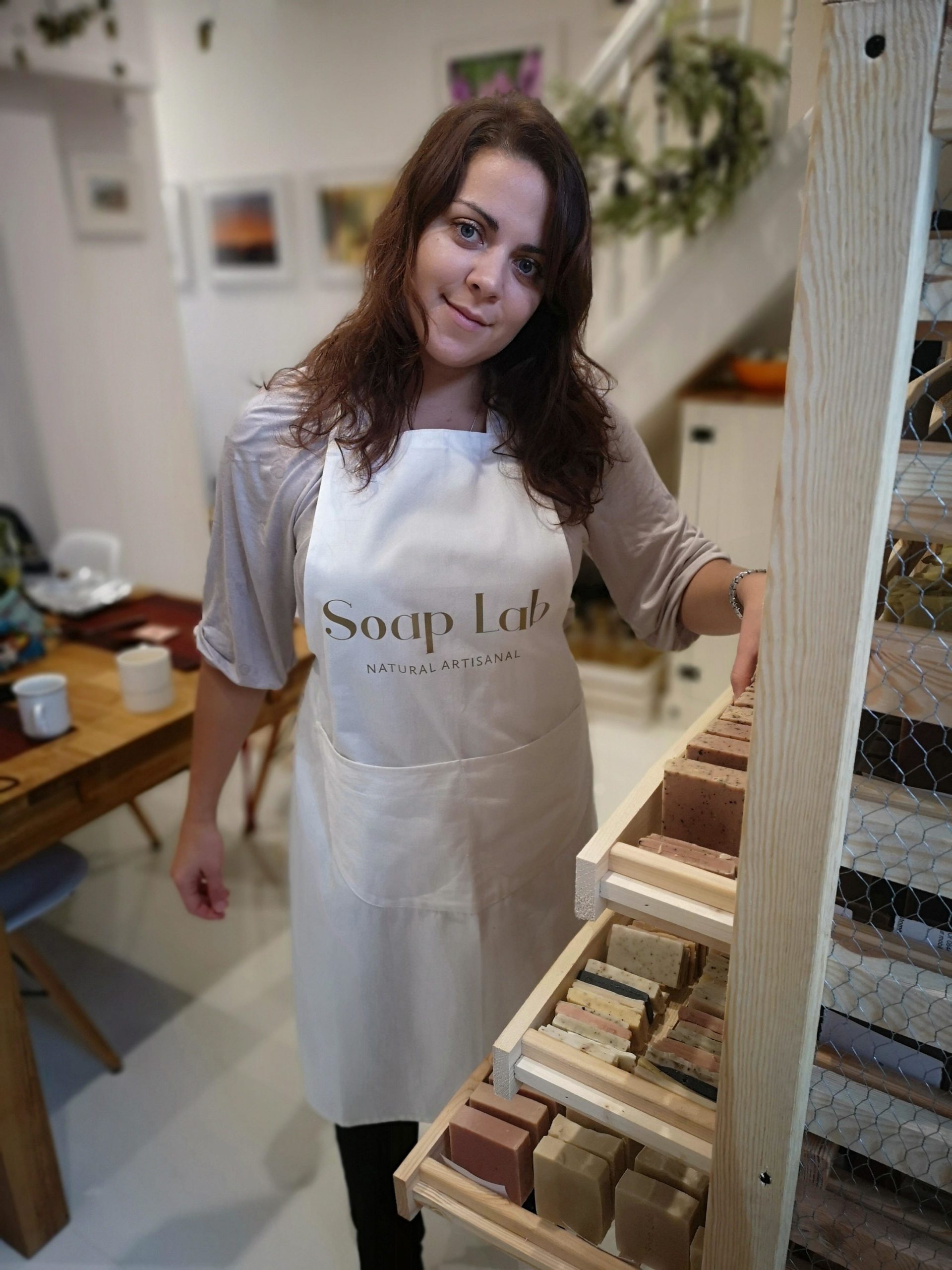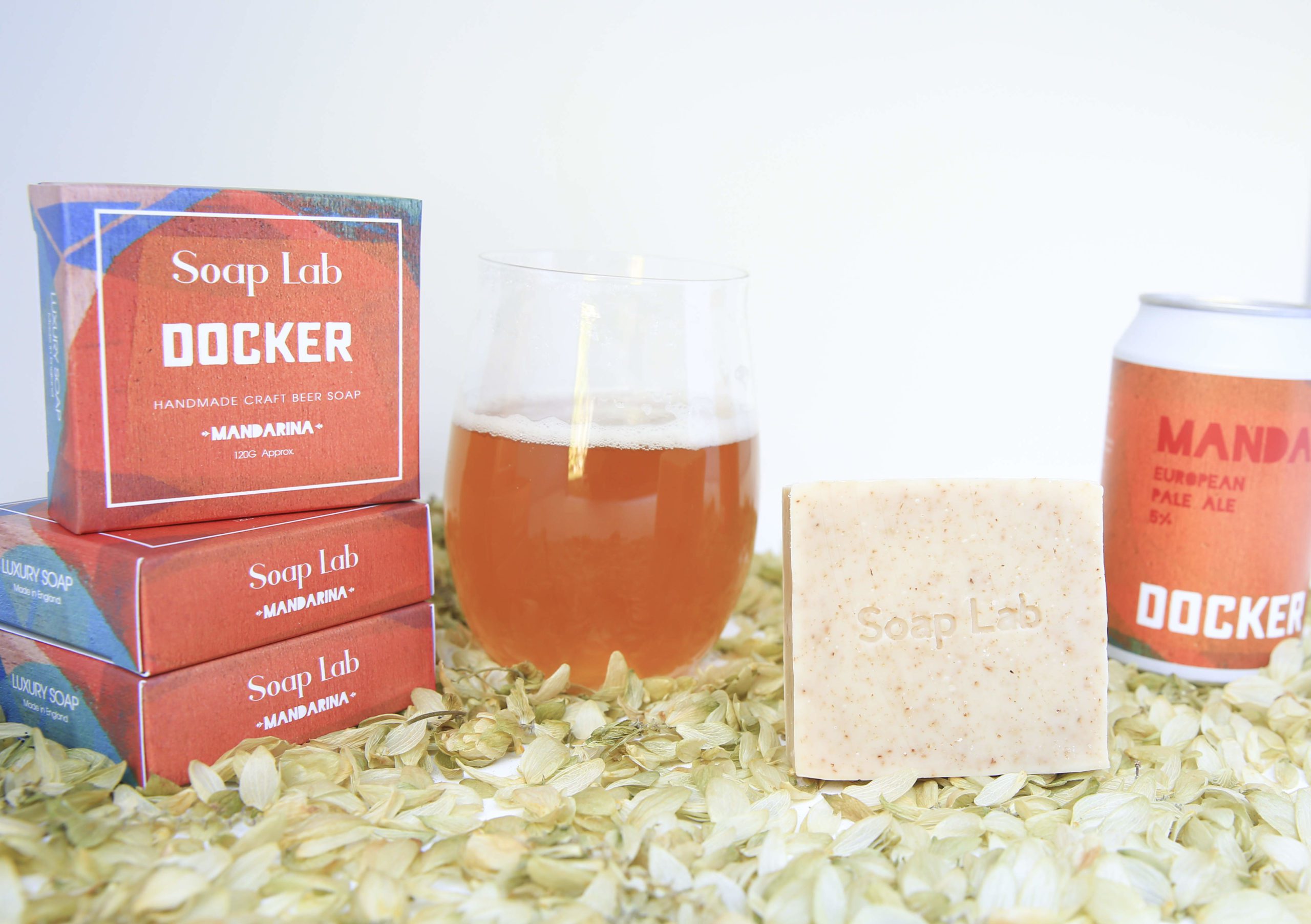 Soap of the gods
"After a couple of test batches we all chose the one we liked the most. The result is the Docker Mandarina soap which is a fantastic moisturising soap.  It has a hoppy citrus aroma and spicy notes as it's made with Kentish hops.  I try hard to make my soaps as environmentally friendly as possible so you won't find any palm oil and other nonsense in them.  They are vegan, and not tested on animals."
collaboration in Folkestone
Timea has been part of the East Cliff Creatives initiative since its inception in 2018.  You can find Soap Lab products on #MadeInFolkestone.  This celebrates many crafts created by artists in Folkestone.
Other locally sourced ingredients include seaweed which gently exfoliates. Seaweed removes dead cells by leaving the skin healthy looking and tone thanks to its high mineral and vitamin content.
Soap Lab Folkestone is also part of the All Aboard Collective pop up group.
Discover more creatives in Folkestone: