Laura Gratham – Art Lessons From Folkestone
Laura Grantham moved to Folkestone 4 years ago with her young family.  Since then, her brother has moved here, her twin sister, her mum… she set a trend.  Laura teaches art at the Earlscliffe Sixth Form College and has connections with the University of the Arts, London (UAL) having been a former student there.  Since the pandemic hit, Laura's work has gone online allowing more people to reach her art lessons.  She's now working with the UAL to bring creative workshops to Folkestone when circumstances permit.  Folkelife wanted to hear more of her story.
"We moved here when I was pregnant with our second daughter after falling in love with the scenery and creativity that Folkestone has to offer. I feel really lucky that my family have joined us here, my brother and his wife who run Bobbies Bakehouse on the Harbour Arm, my Mum and step Dad, and now my twin sister and her young family are round the corner too. My family are all really creative so Folkestone is the perfect place for us. 
"I am an Art teacher, and passionate about creativity for young people. Working part-time gives me the flexibilty to raise my family and also to be part of our community.  I love to run Art workshops for children, which I have hosted in the past at Moo Like A Monkey and Folkestone Museum and Block 67 for toddlers and school kids.  You get to meet a lot of creative families in the town."
Online Art Lessons
"I have created a YouTube channel of free resources that students can access and watch at any time. It is such a difficult time for students missing out on practical Art lessons in the classroom.  As a result, I have been creating free resources to help them work independently at home using materials they might find around the house, like painting with coffee. It is important to me that Art is for everyone and so cost should not be an issue. I love thinking of creative ways to recycle and reuse materials and make art on a budget and affordable for all."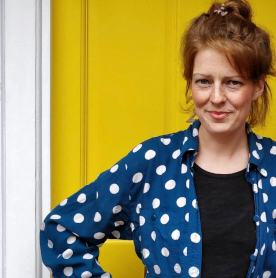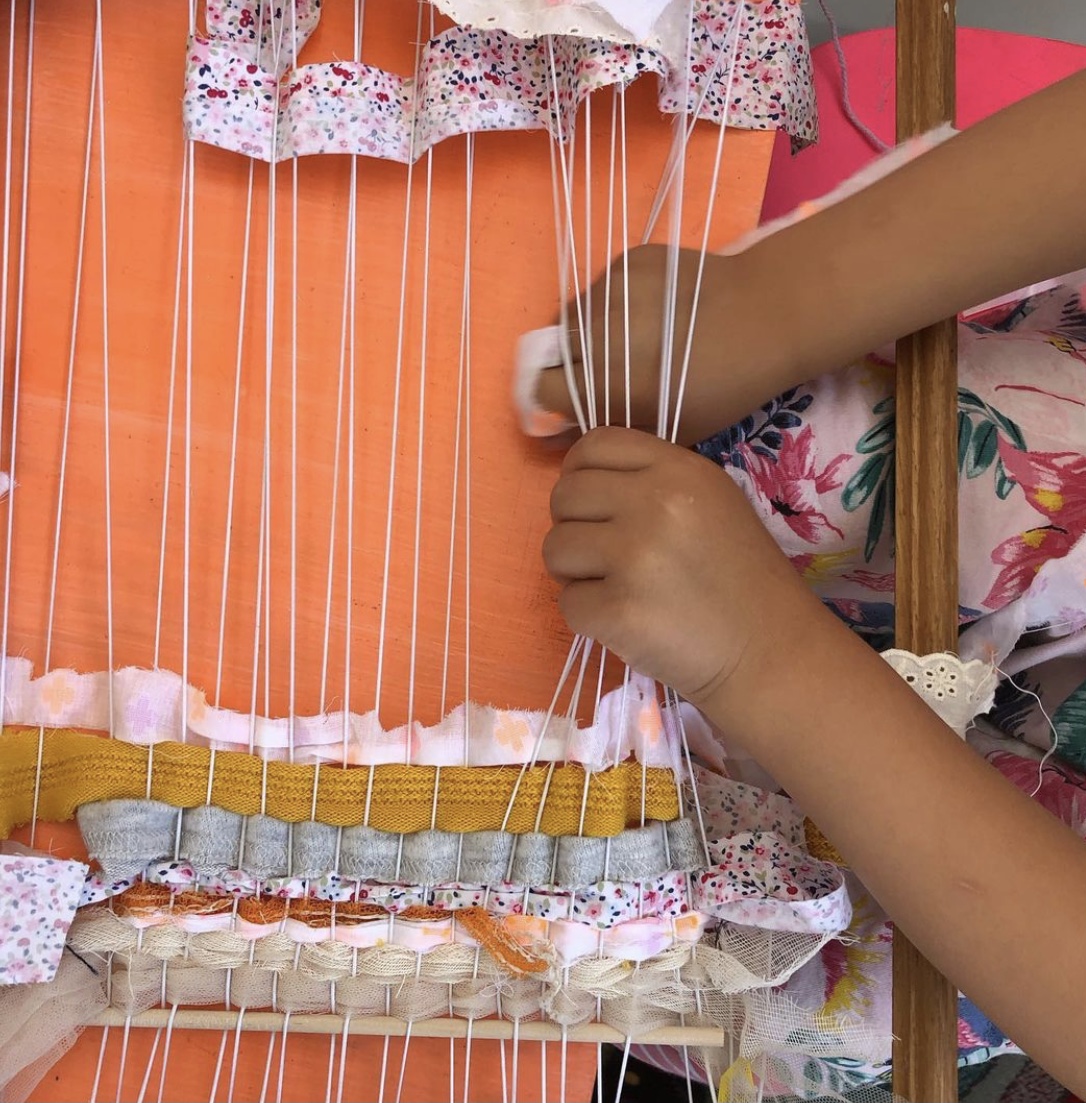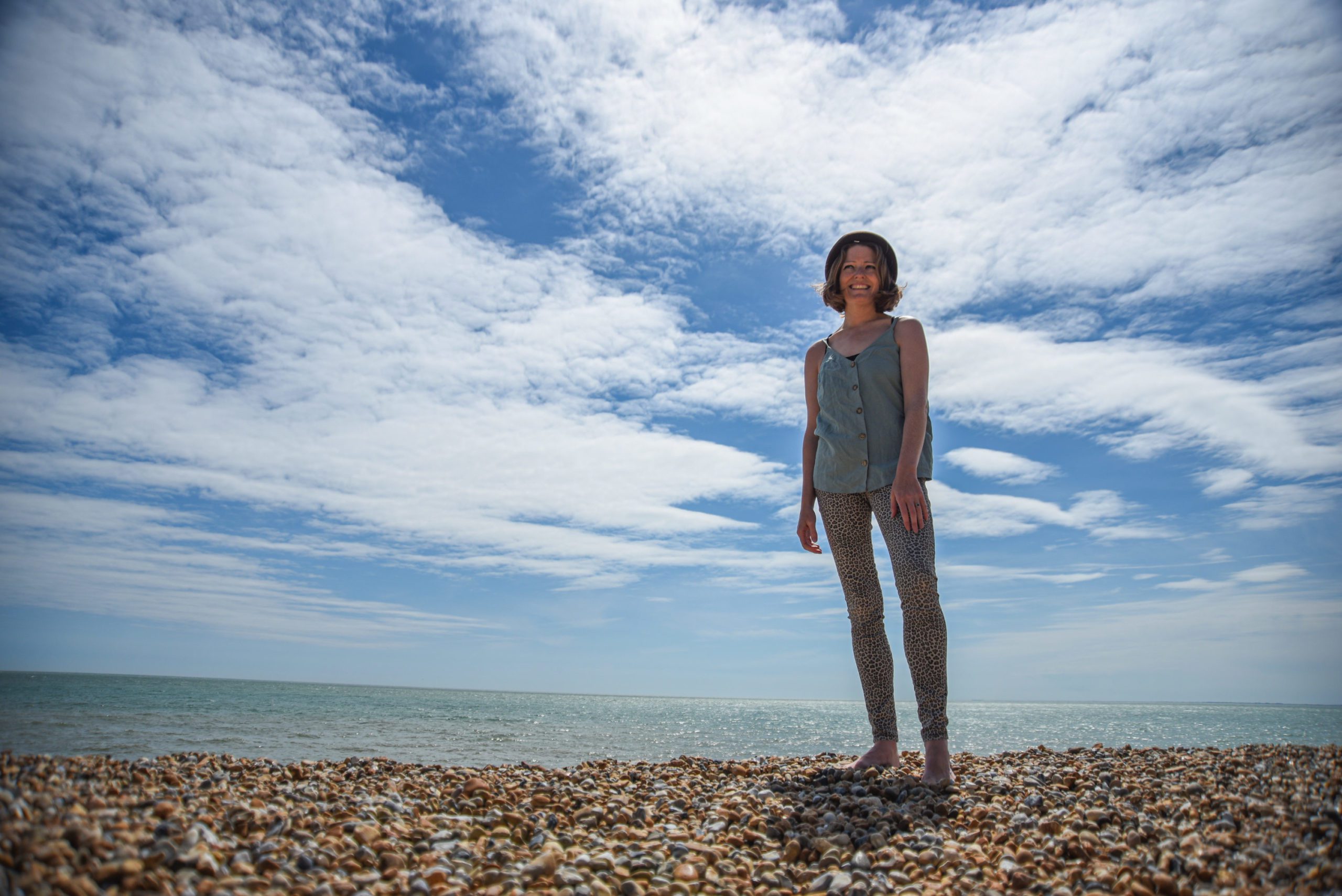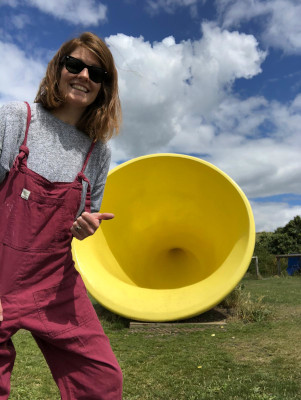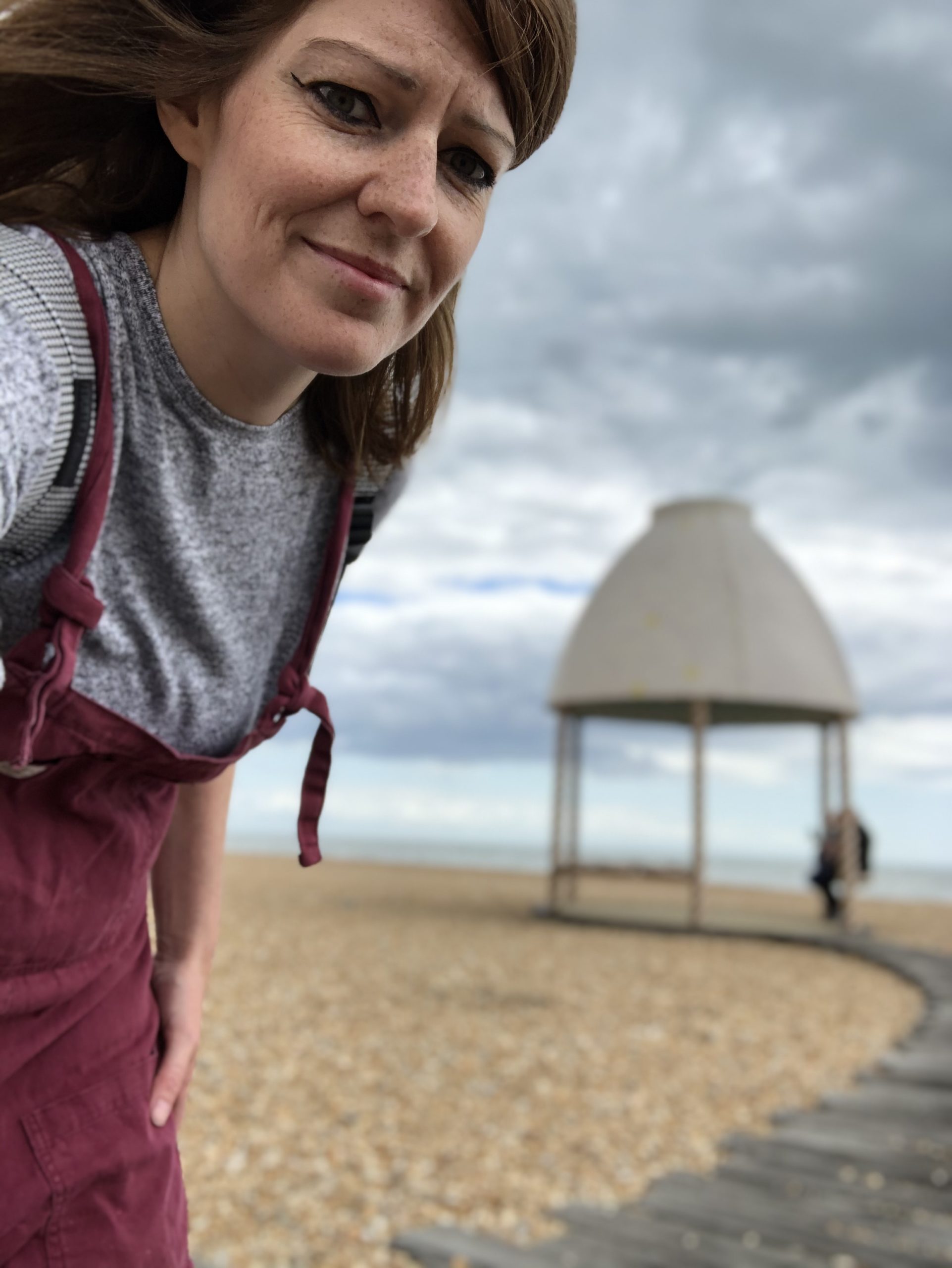 Artwork tours of folkestone
"After the first lockdown, I really started to enjoy working online and enjoyed filming some walking tours of Folkestone with a focus on the Folkestone Artworks. I am a massive fan of the Folkestone art scene so walking around the town creating video tours was something I really loved doing. My all time favourite piece is the Marc Schmitz and Dolgor Ser-Od Yellow Horn, it's so optimistic and cheerful and the view from the horn is just stunning."
Future Creatives UAL
"I love working creatively with young people and running workshops for children and adults too. I am working with the University of the Arts in London (UAL) to bring workshops to Folkestone.  They are looking to engage young creatives during the school holidays and educate them about creative industries. When time permits, we'll have in person workshops something I am really excited about."
Photo credit: Seaside Image – Caroline Dyal @portriatsofMargate