Photographing The Coastline – Josh Jordan
When you live by the sea the coast is a significant part of your life.  Josh Jordan, a photographer since the age of 14, has made an inspired collection of photos of the Kent coastline.  It's a memento of his life growing up in Folkestone and the surrounding area.  The photos are available in a book – The Coastline – for purchase, and will be exhibited in the Harbour Arm corridor from 27th August to end of September 2021.  Folkelife met Josh for a tour of the coast.
"I've been thinking about this project for a long time and didn't think I was going to get the opportunity.  Last summer I was due to leave the country and go and live in New Zealand but as with most things in 2020…. I thought 'there goes my opportunity with this pandemic' when really the pandemic gave me the opportunity to complete this project.  The idea always was to take photos of the Kent coast, and explore it.  There are some bits I know really well, and others I've never been to before.  I wanted to take photos of it from my perspective too, so these might not be the familiar scenes you're expecting."
local connections
"I've been taking photos since I was about 14, I used to take photos of bands at local venues like The Lanterns and The Stripes Club.  It's been a passion since then.  It's not my day job though.  I'm a graphic designer for the University of Creative Arts in Canterbury and do a lot of freelance work for people like Folkestone Fringe.  It was when I was working with them that I thought that I have an idea I'd like to realise and the Fringe team were able to support me in finding a venue, and help with marketing. 
"The book of photos is something I'm financing.  And, if truth be told, I'm not going to make money on it!  I think art should be accessible, and there are a lot of photo books out there that are hugely expensive.  I want people to be able to afford my book and so for that reason it's not going to be expensive, and won't cover my costs.  But then, I'm not doing this as a day-job and so I'm happy with that.  On the 27th August I'll be launching the book at the start of the month-long exhibition in the Harbour Arm corridor.  That's where the Fringe have helped."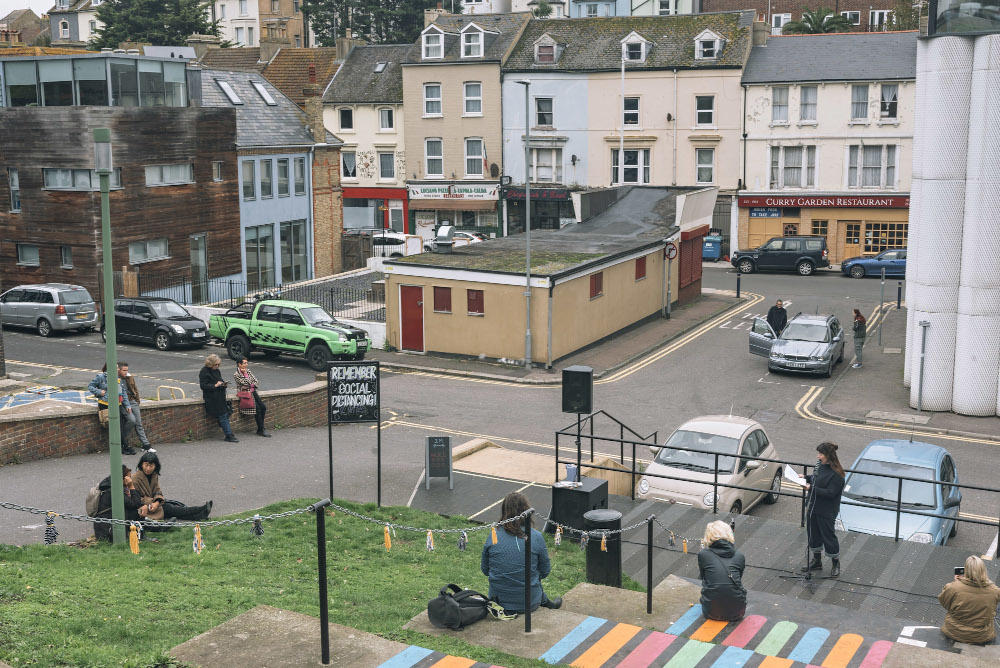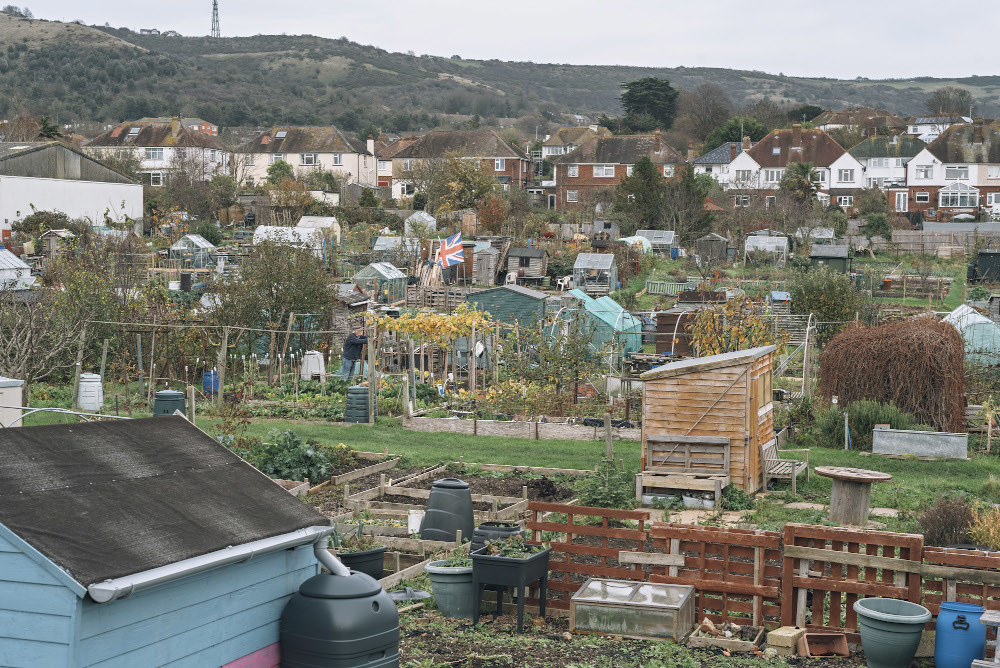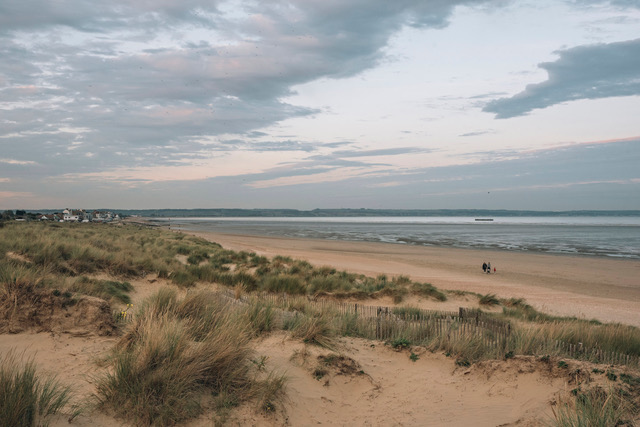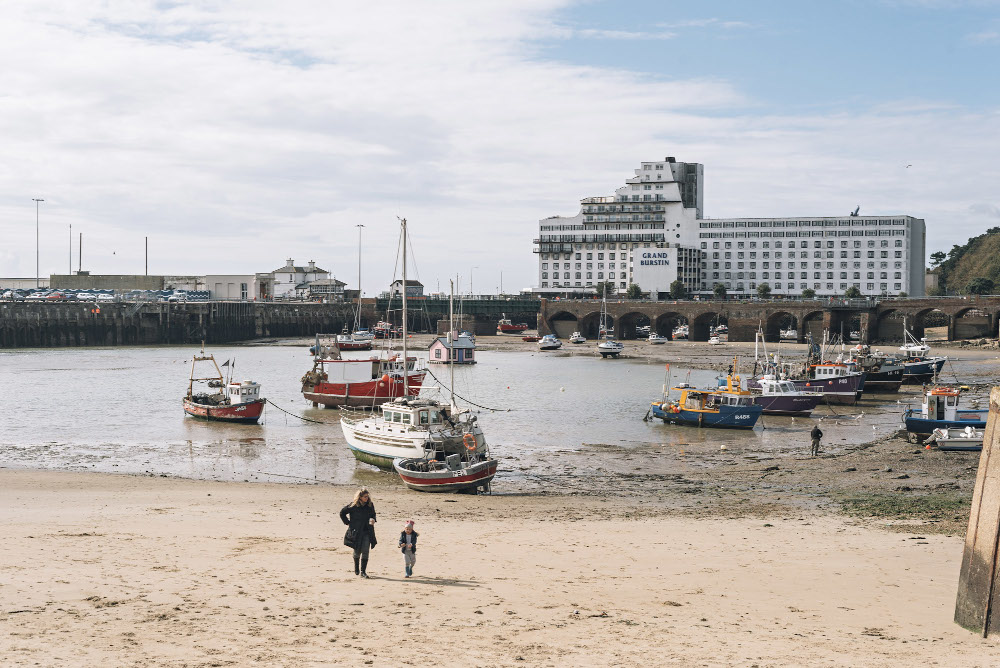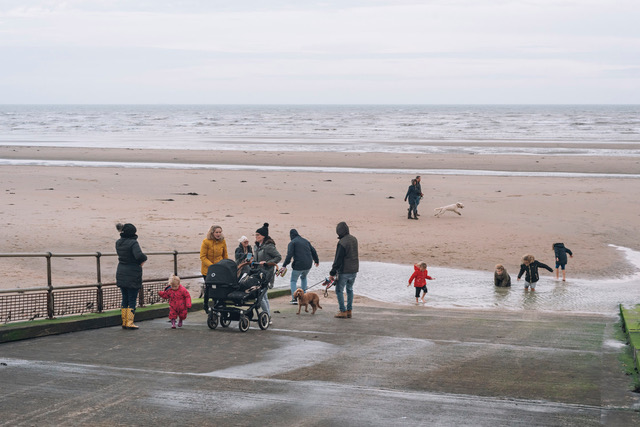 linear journey
"The book is laid out in a linear journey from Dungeness to the Northern coast 350 miles away.  It makes it easy to plan an exhibition in the corridor at the Harbour Arm because that's a linear space too.  You'll be able to see the journey in that fantastic space.  This has been a real passion project.  I have done scouting trips to towns and villages around the coastline to see what was there.  I'd get an idea of the place and see what inspired me in terms of photography.  We all share this area of the coast yet every single place has its own identity.  You can definitely tell each place apart from each other.
"The shooting took about 6 months to do, and some of the photos will be dated due to the people in them wearing masks etc.  But that's part of the documenting."
favourite destination
"My favourite place has always been Dungeness.  It's so atmospheric.  My grandfather has always worked at the Power Station and I can remember going there to visit him.  It has nostalgic connections as well as being this really unique place.  Outside of Folkestone that's my favourite place I think.  
"It's interesting when you look at the coastline though because everywhere is geologically different too.  Take Greatstone Beach: when the tide is in it just looks like any other sandy beach, but when the tide is out, you could walk for half an hour across sand to get to the sea.  It's mesmerising, you get lost in the walking out to sea!  When you look out in Folkestone and Dover we have the comfort of seeing France across the channel.  However, when you get to Ramsgate and Broadstairs you look out and there's nothing there.  It can feel quite isolating I suppose."
the big book project
"I've done smaller book projects before, and exhibitions.  The problem with exhibitions is that you are limited in how many images you can display.  With a book you have more options.  This project has always been to create a big book, so there are 120 images here, and still many that I didn't include!
"I love this image of Folkestone Harbour with the small boats in the foreground and then the Burstin behind it.  The Burstin looks like a great cruise ship, almost out of place here, yet it somehow is very in place too.  
"The cover image is my favourite though.  It is so British.  Here we are playing on the beach, all the adults are really wrapped up against the wind and the rain, and the children are playing in this little pool when the sea is right behind them.  There's just something really enjoyable about it."
Josh Jordan's exhibition runs from 27th August to 25th September in the corridor on the Harbour Arm in Folkestone.
Photo credits: All photos are by Josh Jordan.