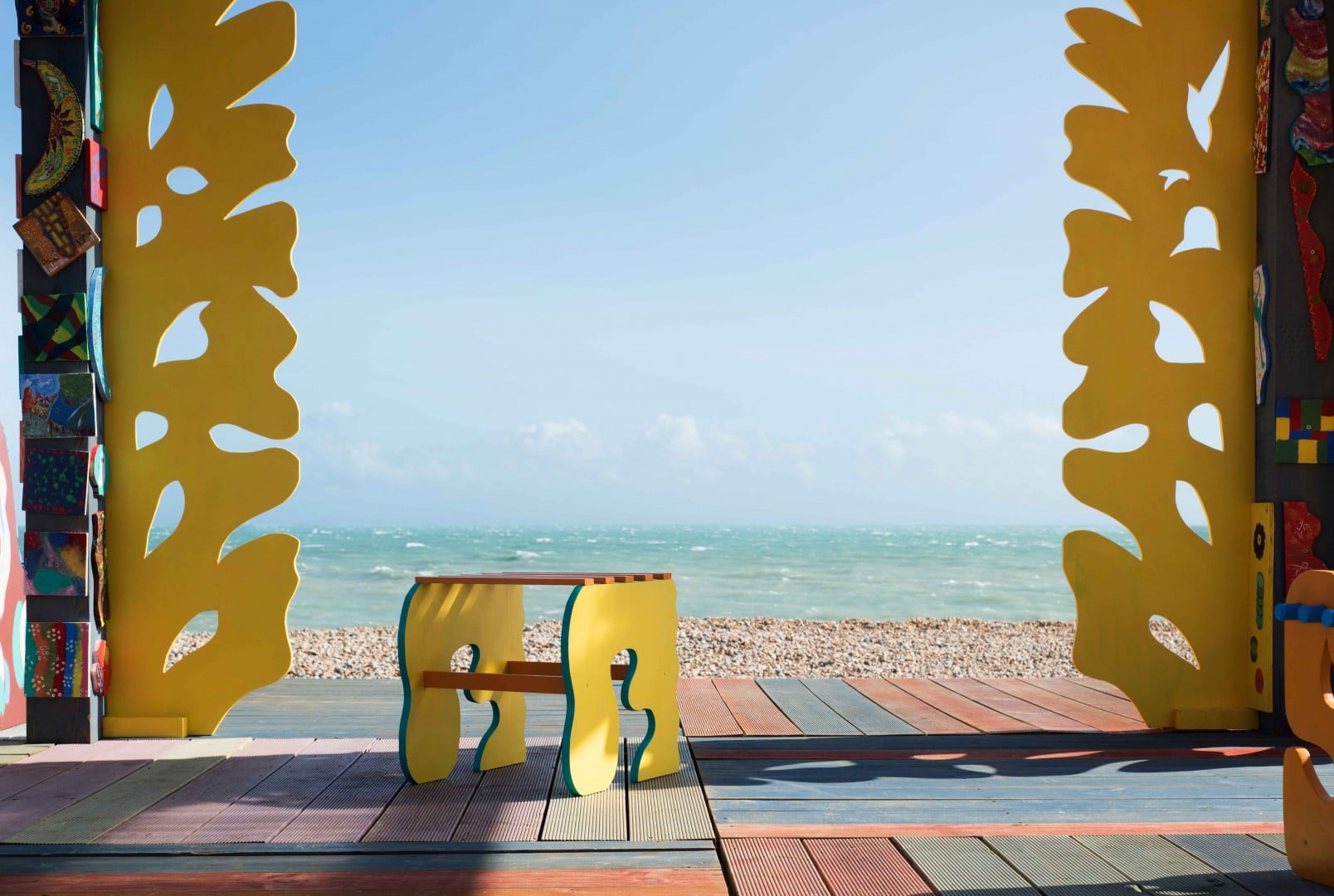 England's Creative Coast – A Summer Of Art
England's Creative Coast was a summer of outdoor art exhibitions along the South Coast of England in 2021. There were 7 new artworks, with Pilar Quinteros's Janus' Fortress: Folkestone, a giant double-headed sculpture being Folkestone's contribution.  Folkelife explores the trail.
Pilar Quinteros
This fantastic giant sculpture with two faces stands on Folkestone's East Cliff.  One face looks towards the sea, and the other inland. Janus was the Roman god of doors, gates and transitions.  Pilar Quinteros has placed her sculpture on the cliffs looking towards France and inland to the UK.  She says "This is an interesting position today to explore, not only for Brexit but in the times of coronavirus too.  It also links to Folkestone's past as the head is situated not far from the ruins of a Roman villa that has disintegrated into the sea."
As the weather takes its toll the plaster faces will erode to reveal another sculpture within.  Visitors are actively encouraged to help reveal the new treasure within by helping with the erosion!
This piece has been jointly commissioned for England's Creative Coast and the Folkestone Triennial 2021 – The Plot.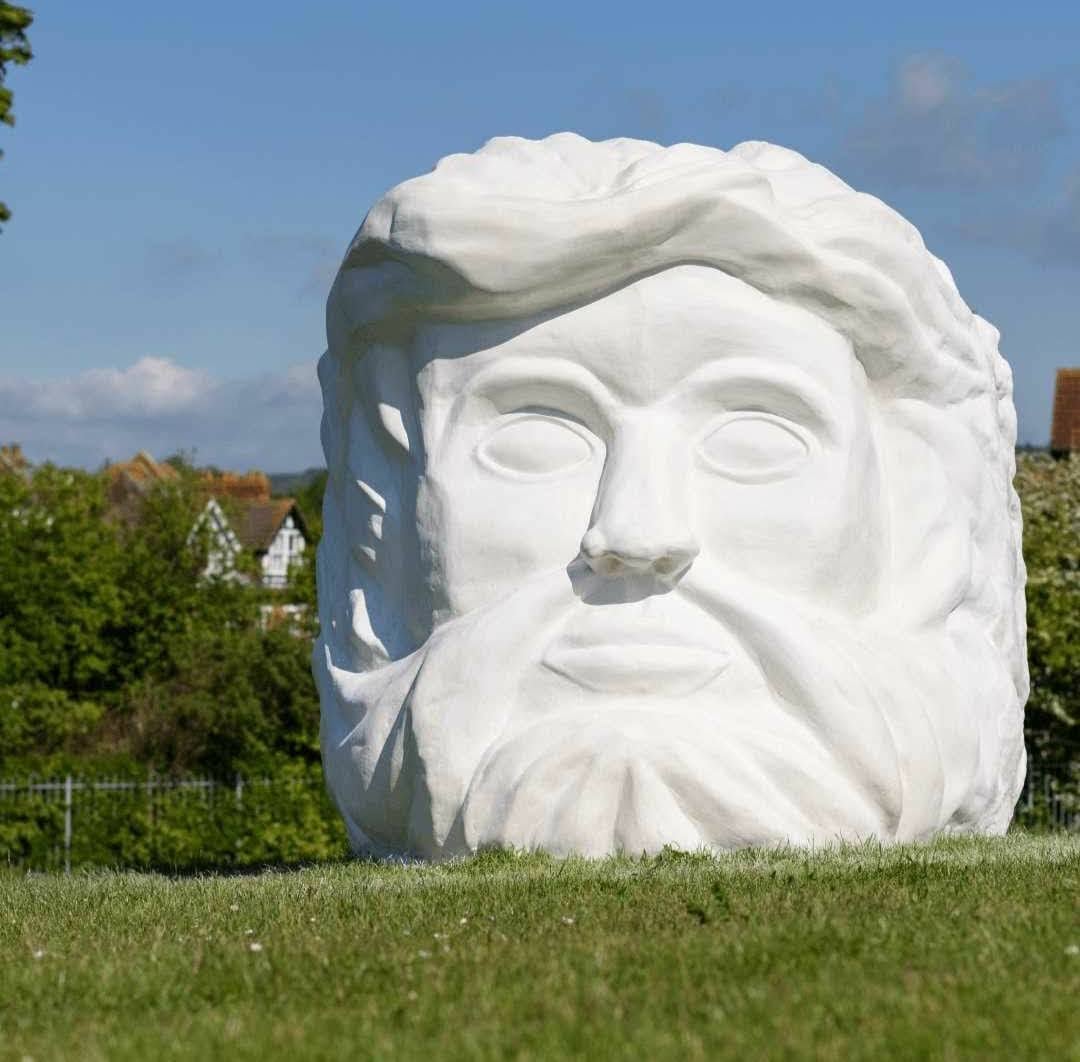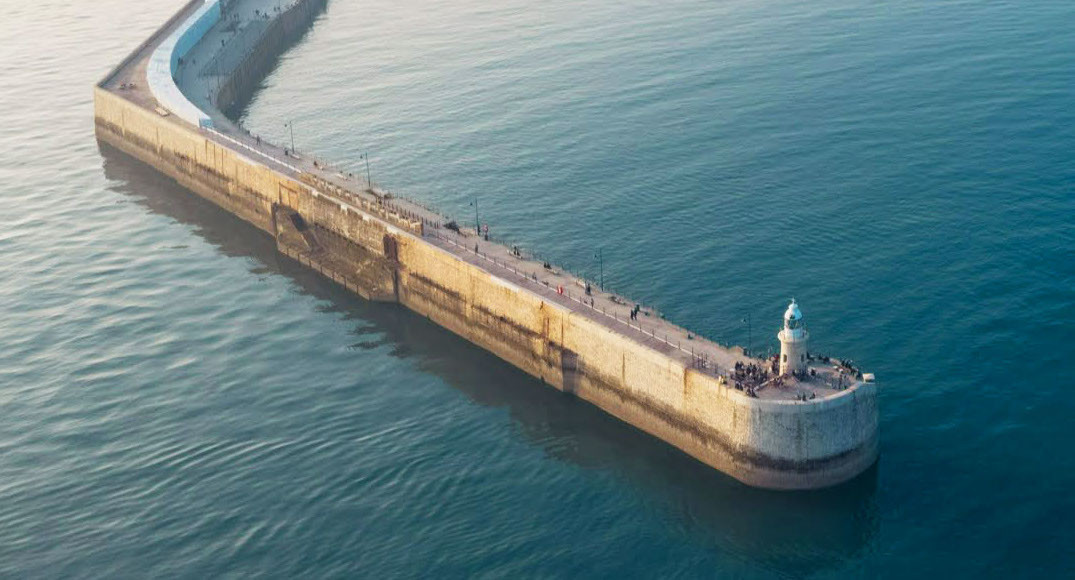 new art on the coast
The other artworks can be found between Essex and Sussex, along a 1400 km stretch of coastline.  The artists involve include Andreas Angelidakis, Mariana Castillo Deball, Holly Hendry, Jasleen Kaur, Katrina Palmer, and Michael Rakowitz.  The project is funded by Arts Council England, the county councils involved, and Visit England, the South East Project Partnership and Chatham's Historic Dockyard.
It is a great way to visit the area over the summer months.  Creative Folkestone's Triennial runs from 22nd July to 2nd November 2021 and includes more outdoor artworks to be discovered.
Photo Credits: Beach Huts – Audiophelia, Pilar Quinteros Janus' Fortress: Folkestone – Thierry Bal, Harbour Arm – Discobob.