Connecting the Creative community – East Cliff Creatives 
Folkestone is full of creative people. It is a creative town, and many live, or have moved here to take advantage of that buzz. A group of creatives have set up a network to share and support each other – East Cliff Creatives.
Two of the founder members, Angus Cameron and Ben Braudy, met in town. Angus was exhibiting at the Lime Bar on Tontine Street, and Ben came in. Ben was going to show his artwork afterward and the two got chatting. They found they had a few things in common, not least that they lived on the same street and hadn't met before. They started to meet up for supportive coffee breaks to discuss their painting and illustration business ideas, and thus East Cliff Creatives was born.
Messing about in the sand
Angus divulged that he would often get bored when sitting on the beach, and would start to doodle in the sand. Ben thought those doodles looked good, and they decided to experiment with sand art projects in Folkestone. The two get up early to create in the sand and you can see their large-scale wonderful sand art on Sunny Sands during the summer. They also looked after the lines of soldiers in the sand for the Pages of the Sea project for the Armistice centenary.
Ben and Angus soon realised they were not the only creatives on their street. They set up a Whatsapp group with other creatives to keep in touch and support each other. The group got slowly bigger, and, through Kent Creative, they met more people in the local area who wanted to be a part of their network.
Social and Proactive Network
East Cliff Creatives is a Social, Informal and Proactive network. Social – a network to get to know new creatives; Informal – no stress in being a member of a group; and Proactive – to actually do something, to get member's work known, sold and supported.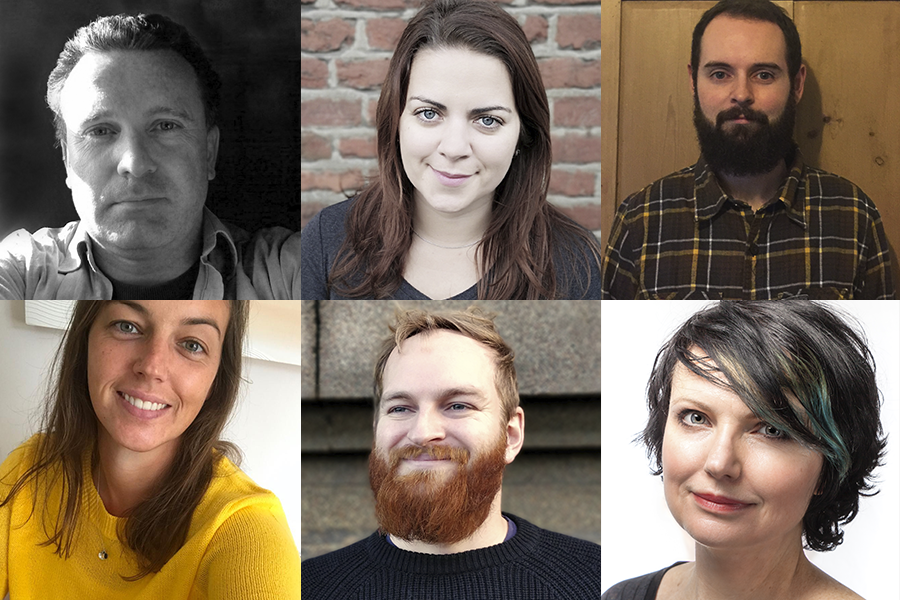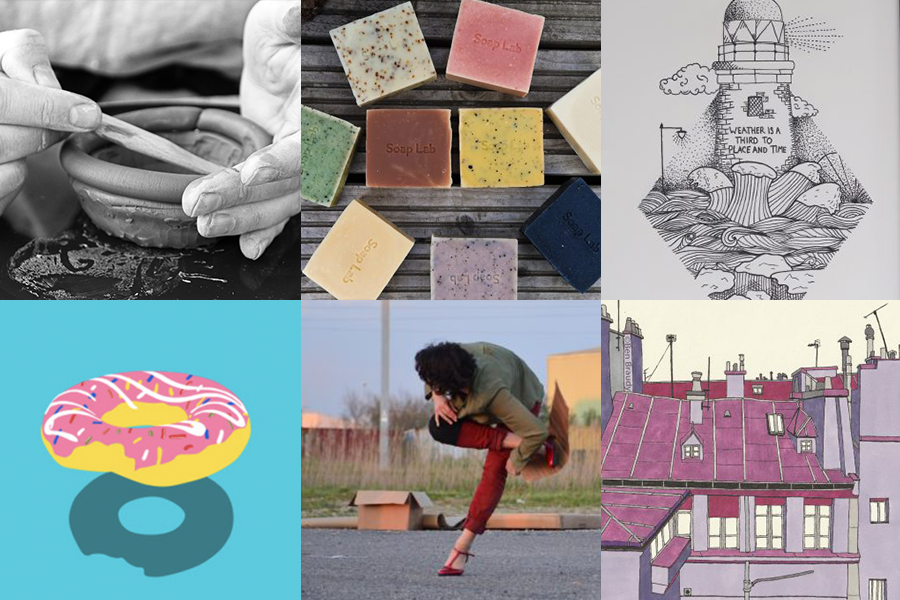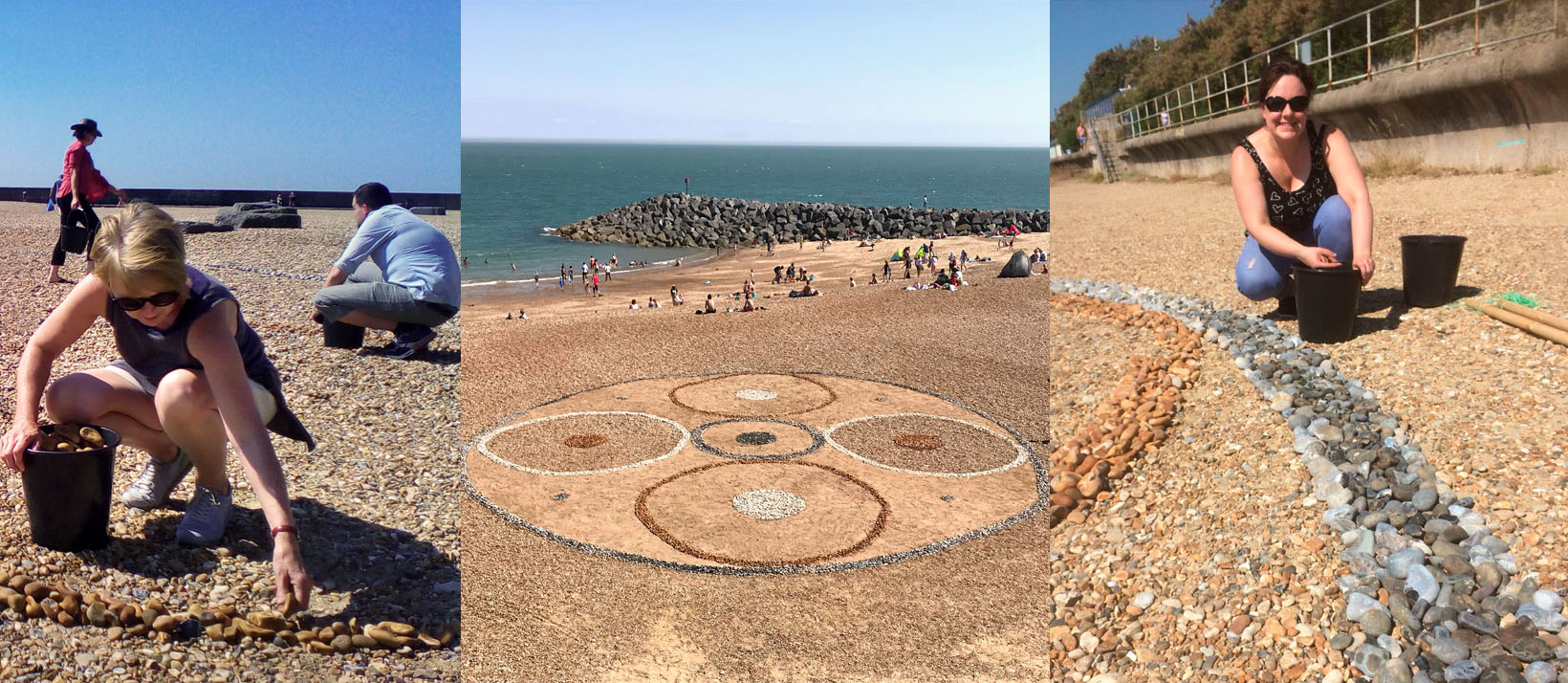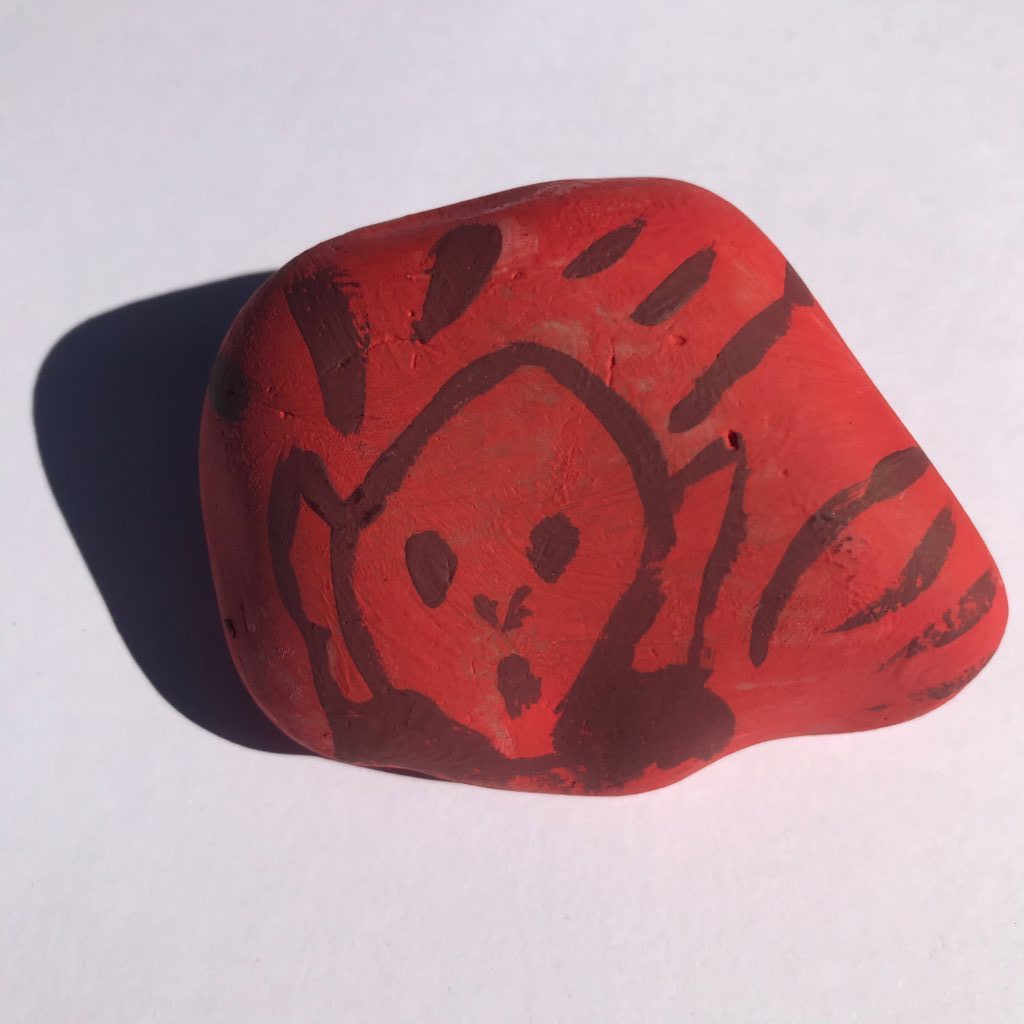 Collaboration is key
"It's incredibly difficult to make a decent living from being a creative, artistic person." Angus confides, "I strongly believe in collaboration to help creatives succeed through support and networking, especially with the power of social media. I love what I do, and enjoy meeting the creative community around me. If we have a group of like-minded people, we can support each other with big creative projects such as the sand art, or at a local craft market. It's great to spread the cost of a couple of stalls and to offer a good variety of quality products.  It's then not too onerous on any individual to exist at a 3-day market, it's worthwhile for everyone!"
Growing every day
"To date, this group has grown naturally, and organically. There is a huge desire for a creative community to help and support each other. We also represent so many different crafts which means there is a cross-fertilisation of creative skill sets. But, everyone has a day job!  This network has to be able to run itself yet support this cottage industry of talent within the town."
"This group has been in existence for over a year and has grown massively in that time.  We've learned a lot about community collaboration, about funding opportunities and about just how the locals will support what we do. Our Lasting Memories: Beach Poppies project surpassed all expectations.  It was a mammoth undertaking; to paint 20,000 stones that would become a series of 7 poppies on the beach to represent the 7 months from Armistice to Peace after World War 1.  In reality, we painted nearly 49,000 pebbles!
"With thanks to Creative Folkestone, Folkestone Museum, Cheriton and Folkestone Libraries, all the schools and care groups we visited too who made this possible.  I remember holding two pebbles in my hands, one was the Jewish Star of David and the other an image of a mosque.  That really resonated with me as to how art can be a real leveller of political and religious beliefs."
Future plans
Gallery 66 on The Old High Street is now the base of the East Cliff Creatives for 2020.  There are pop-ups happening for different artists over the year.  Eight Squared, the shop next door, is also part of the ECC presence and allows each artist to be able to exhibit their work, whilst spreading the costs of the rent of the shop.
The small support network that was created in late 2018 has exploded on to the creative scene in Folkestone, enabling more and more artists the opportunity to explore business and collaborative opportunities in our town. Angus takes a breath, and a sip of coffee, "I've learnt a lot in this short time while establishing the group, and, as long as those who join are happy to get stuck in and give something back to the group, not just have it stand as a directory of talent, it will mean we be a part of how this town is evolving."
Pebble and See
"We've now set up a company called Pebble and See which will allow us to fund our creative projects more sustainably.  Our plans for 2020 include the Stand Together project where we've created a banner of faces that was hung at Gallery 66 in the run-up to Holocaust Memorial Day. We also supported the Rotary International and Gates Foundation work to eradicate polio with our Purple It! theme in Gallery 66 in February.  We also have more beach art and creative ideas that have stemmed from the poppies – pardon the pun!"
To become a part of this network, contact East Cliff Creatives and see what can happen…
Picture credit: East Cliff Creatives
Discover more creatives in Folkestone: