Fish basket
Sea side = fish and chips. 
There are many places in Folkestone to find a spot of food, but there's something about the sea air that puts salt onto your taste buds and the need for a crispy battered fish and a chunky, soggy in the middle – chip. Fish basket opened a few months ago and we decided to taste – as a family – and to see if this was worth coming back to.
Family fish feast
There are certain things you must understand though to start with:
The Man – Loves haddock, doesn't eat a whole fish and chips because his body is a temple,
The Woman – Gluten-free, would love to but can't eat the batter, will eat haddock or cod (if sustainably sourced) and ends up sharing the crunchy chips with any small fingers that find their way onto her plate,
No 1 child – Will eat everything, so be quick if you want anything yourself!
No 2 child – Connoisseur of fish and chips at the age of 9…probably eats more chip than fish if truth be told, and quite often eats the fish and not the batter…
Historic venue
This is a fantastic venue – the buildings along this stretch of Guildhall Street date back 250 years and so the brick work is pretty old. You can see from the uncovered areas that the pointing is a little tired, yet the effect is good against the plaster-boarded and tiled areas of the rest of the restaurant. Look to find the fox paw print on the brick which would have been imprinted when the brick was cooling in the brick shed.
Not just fish on the menu
A family favourite is haddock, but the menu holds so much more than a fish and chip shop.  There are spit roast chickens, smoked burgers, whitebait, hummus and salads, and more.  It's a take-away and there's also plenty of room to sit in and eat, downstairs and up.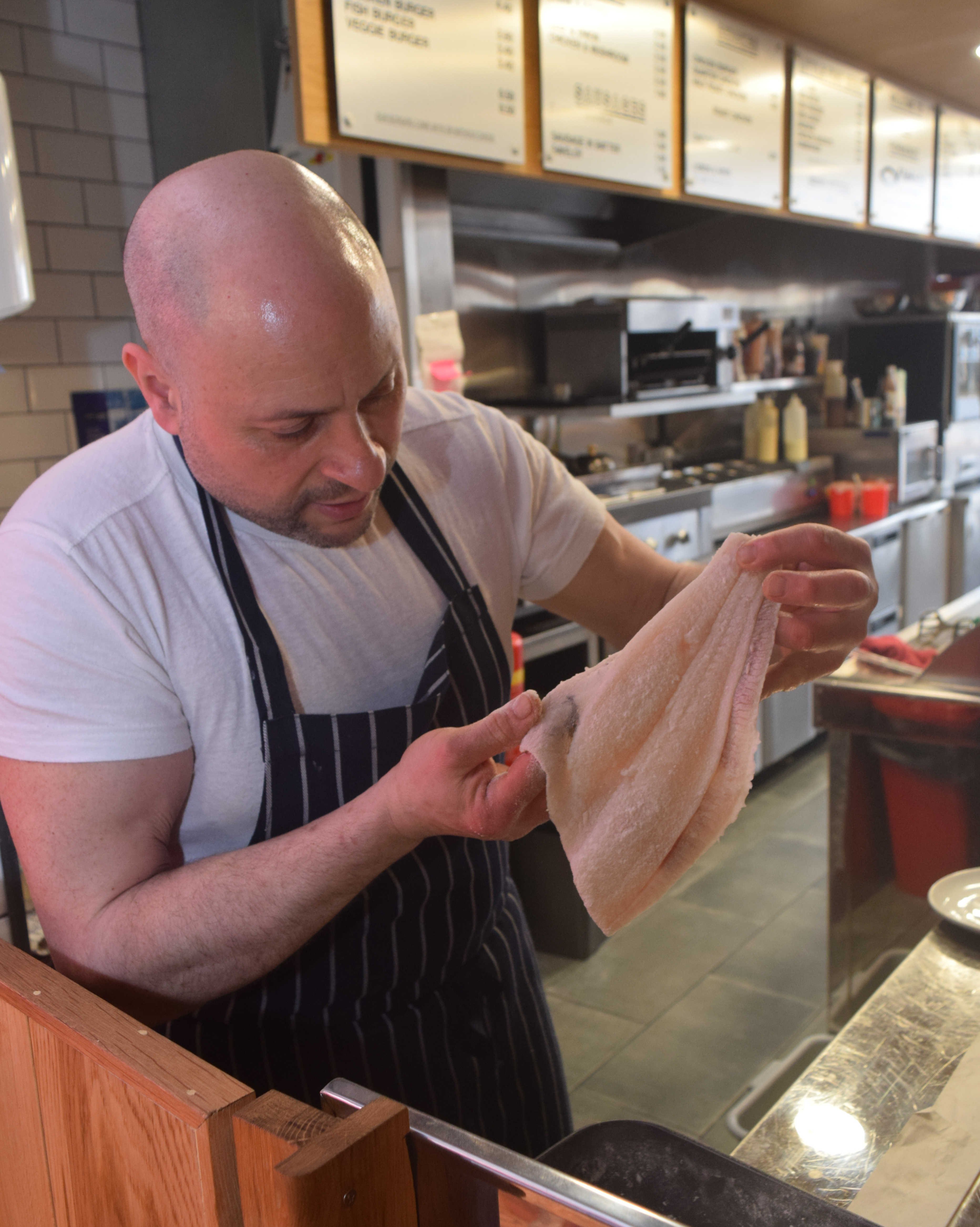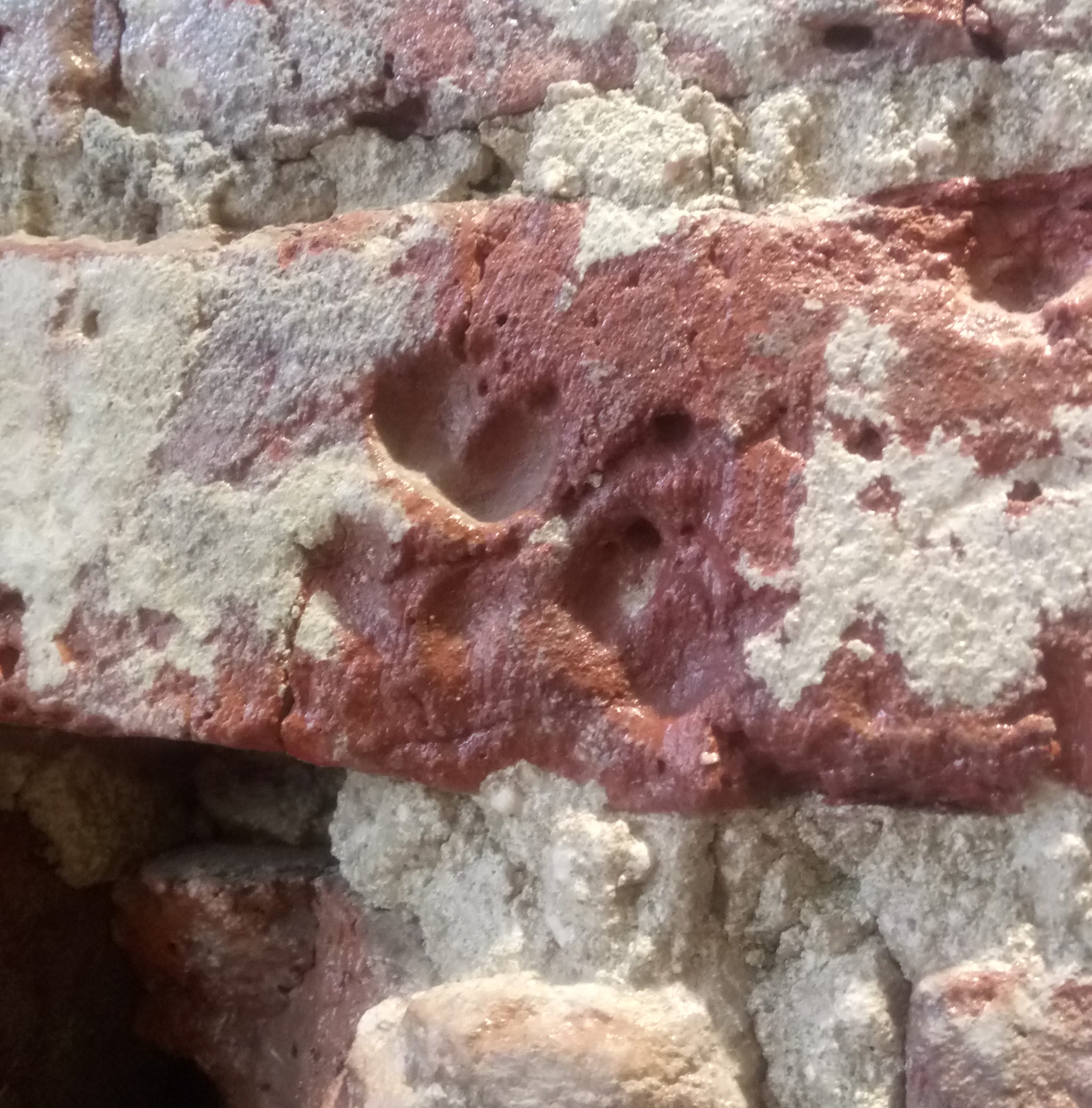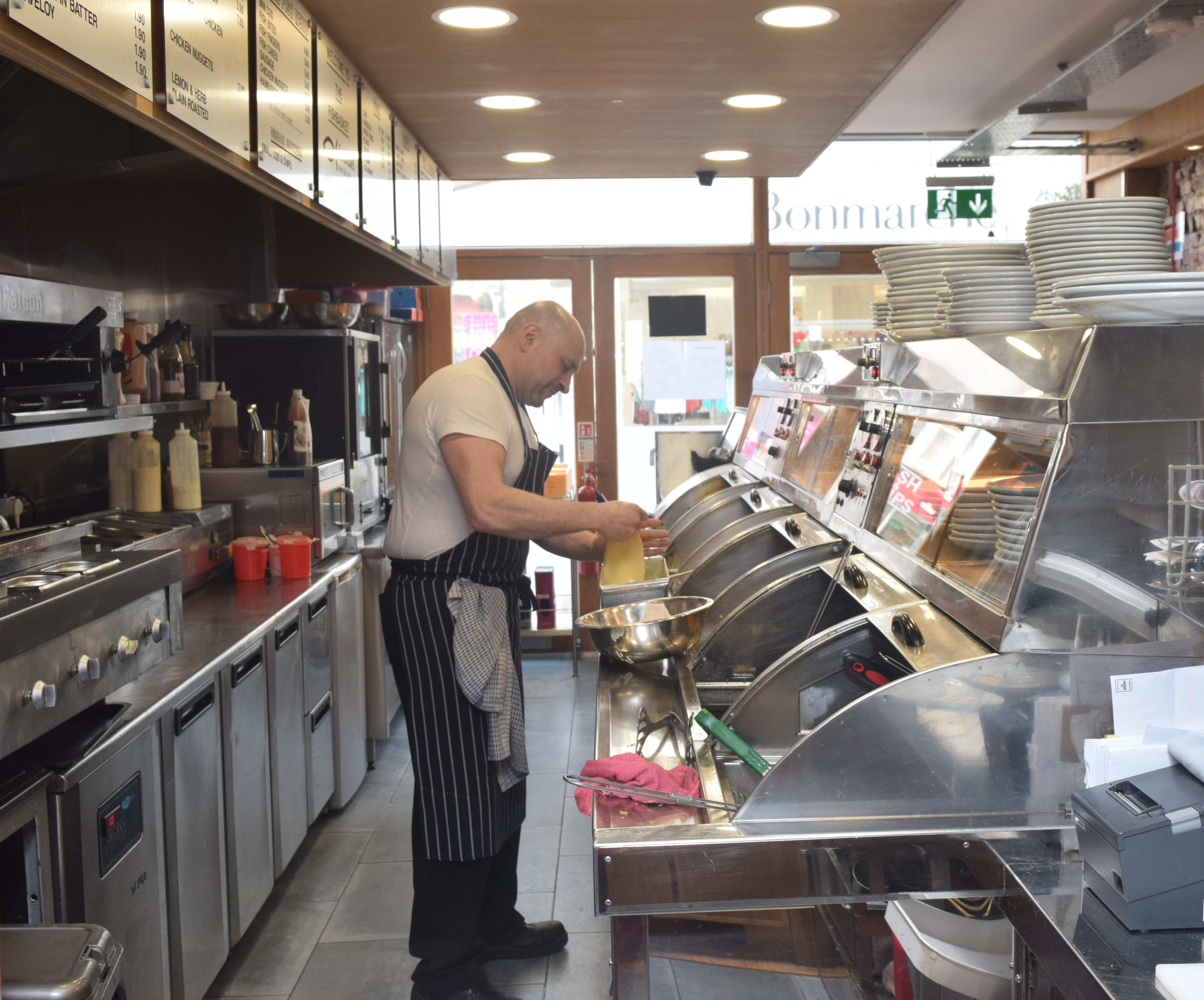 ---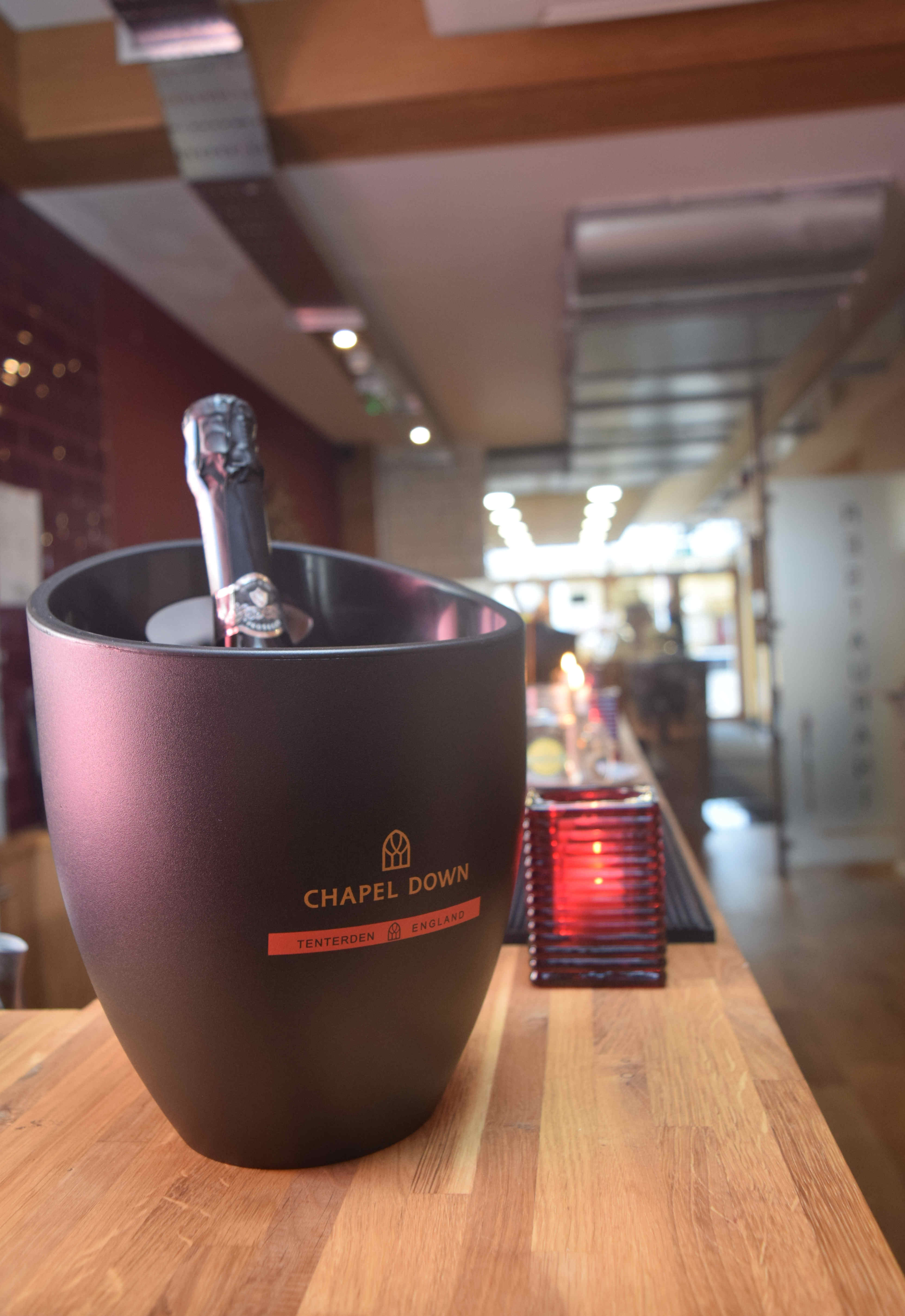 Sit in or take away
We chose to eat in and the food was plentiful and flavoursome! Battered cod and haddock – verdict that the haddock has more flavour, but the cod was pretty substantial and good.  White bait was favoured by one child and not the other.  The Man tended not to share the hummus which was delicious – Onder, the Turkish Cypriot chef brings a lighter variety to just the standard fish and chip menu. 
Hummus and chips turned out to be a winner!  The chips, fried in vegetable oil, were crisp and tasted of potato. The Woman loves potato, and tends to eat different varieties for their flavour, and these had flavour, not just bland, fluffy wool inside a crispy shell. Fish cakes, scampi, sausages (including gluten-free ones!) and chicken nuggets were all on offer, it was actually too much to eat!
On the menu you will find options to have your fish grilled or fried, and with or without batter, which is a refreshing element to fish and chips – lightens the end result rather than having a dense weight of battered fried food sitting in your stomach at the end of a gluttonous feeding frenzy.
Fish Basket is located at the end of Sandgate Road, on the tip of Guildhall Street.  It makes it feel like the development of The Old High Street area has spread not only through Rendezvous Street but onwards and up the hill and reaching Sandgate Road.  Delicious, good value and bringing much more to the fish and chip shop than you'll find elsewhere.  The family verdict – it's good, we can come here again!