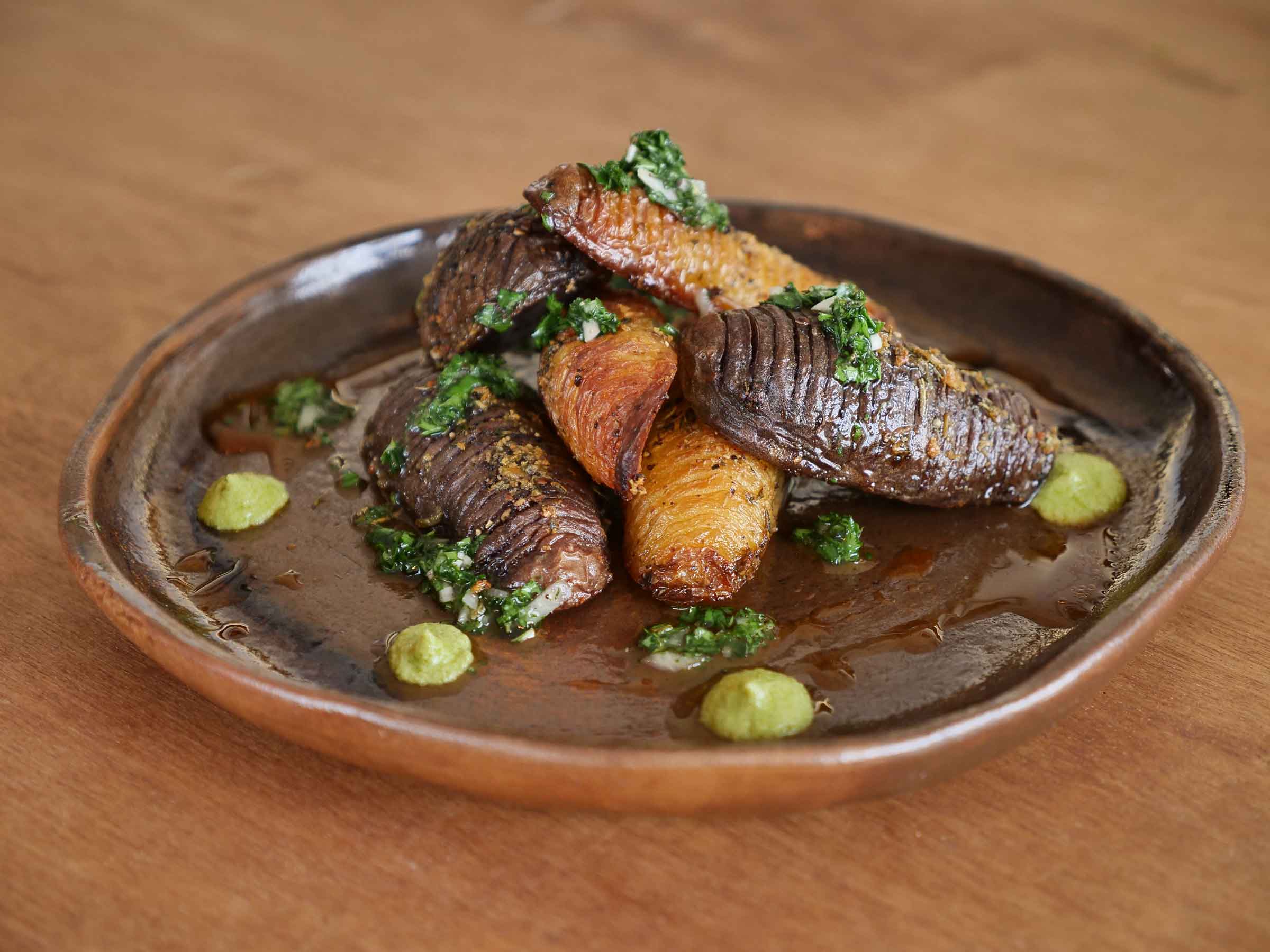 An Inspirational Plant-based cooking lesson with Dr Legumes
On the corner of the Harbour Arm sits a stylishly converted shipping container. Inside it's warm and woody,and incredibly welcoming. That's because it's run by Jim and Lee, the duo that are Dr Legumes. This is their Community Interest Company and their ethos is to engage the community using plant-based, (as their name suggests) health conscious food.  They want to make an impact on Folkestone's health and well-being through wonderfully tasty food that has a low environmental footprint and is seasonal. Helen Sharp, Editor of Folkelife, went along to meet them.
The Doctors of Vegetables
I met Dr Legumes over 2 years ago when we created a menu around food that was good for the brain as part of Folkestone's Normal? Festival of the Brain. Jim and Lee have spent their time since we first met running pop-up restaurants across the town, and going into local schools to teach young people how to cook. They run workshops for adults too, so I thought I'd ask them for a cooking lesson.
I arrived on a Wednesday morning, greeted by Jim with a hug, Lee with a hug, Daisy on food-prep duties and Zenon, an old friend, former chef and role for the day as chief photographer. Their knowledge of food is vast, and their creativity flows the moment they are planted with a seed of an idea. Jim and Lee both use notebooks which are covered in beautiful writing, recipes and drawings to inspire them.
Lee sets up the day, "We're going to make 3 dishes: pumpkin soup, pea meat Ballantine, hassleback potatoes with salsa verde, and pickles made from cucumelons, cowpea and courgettes and mild chilli, followed by chocolate brownies."
Alright then…no messing, let's start!
---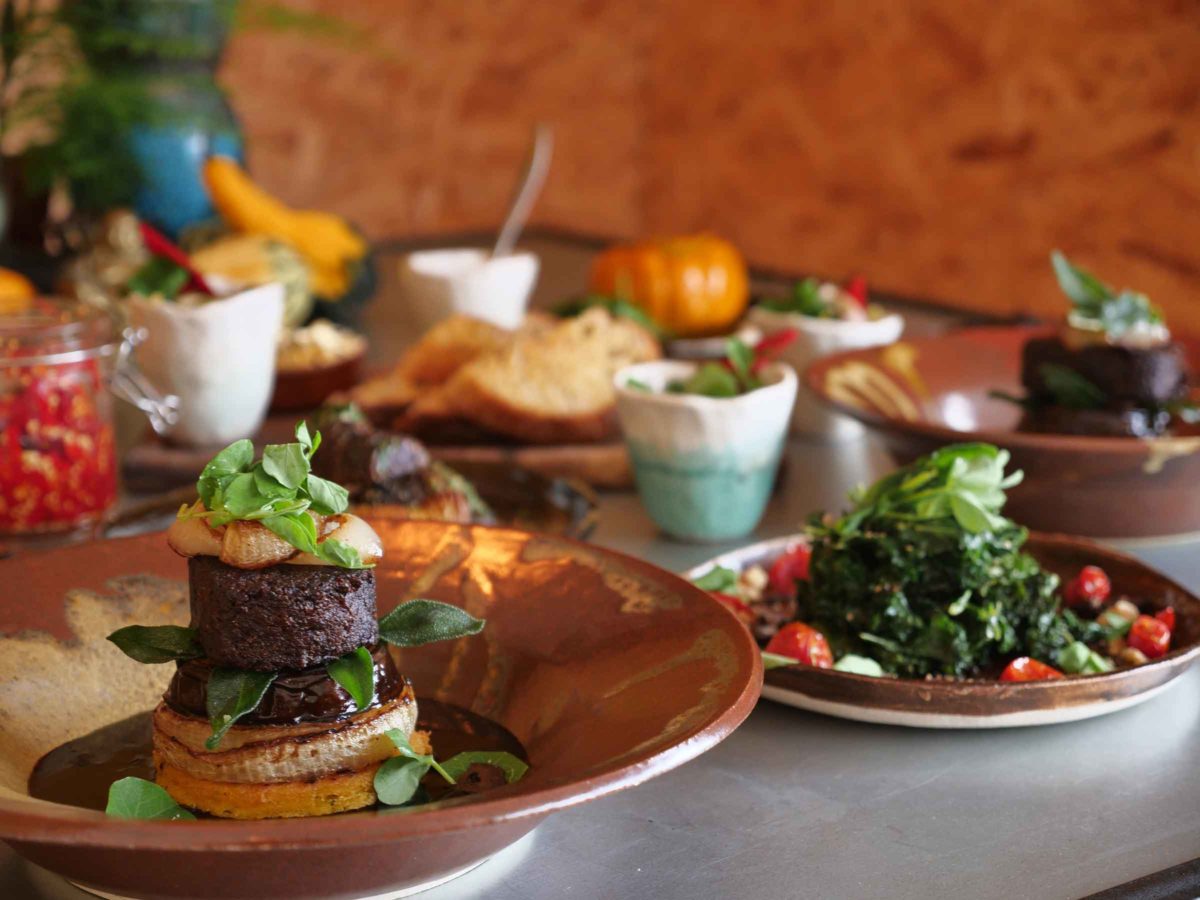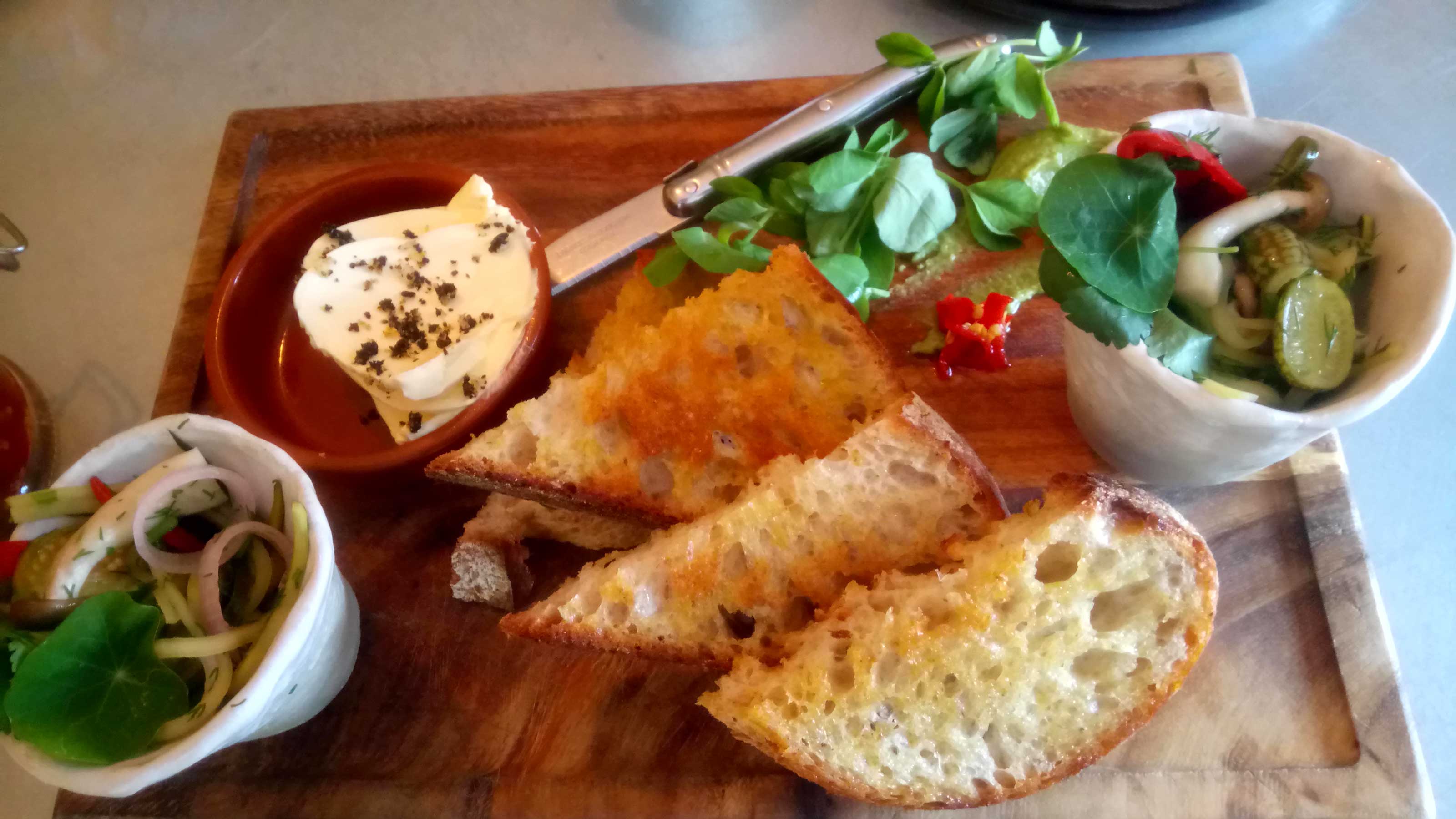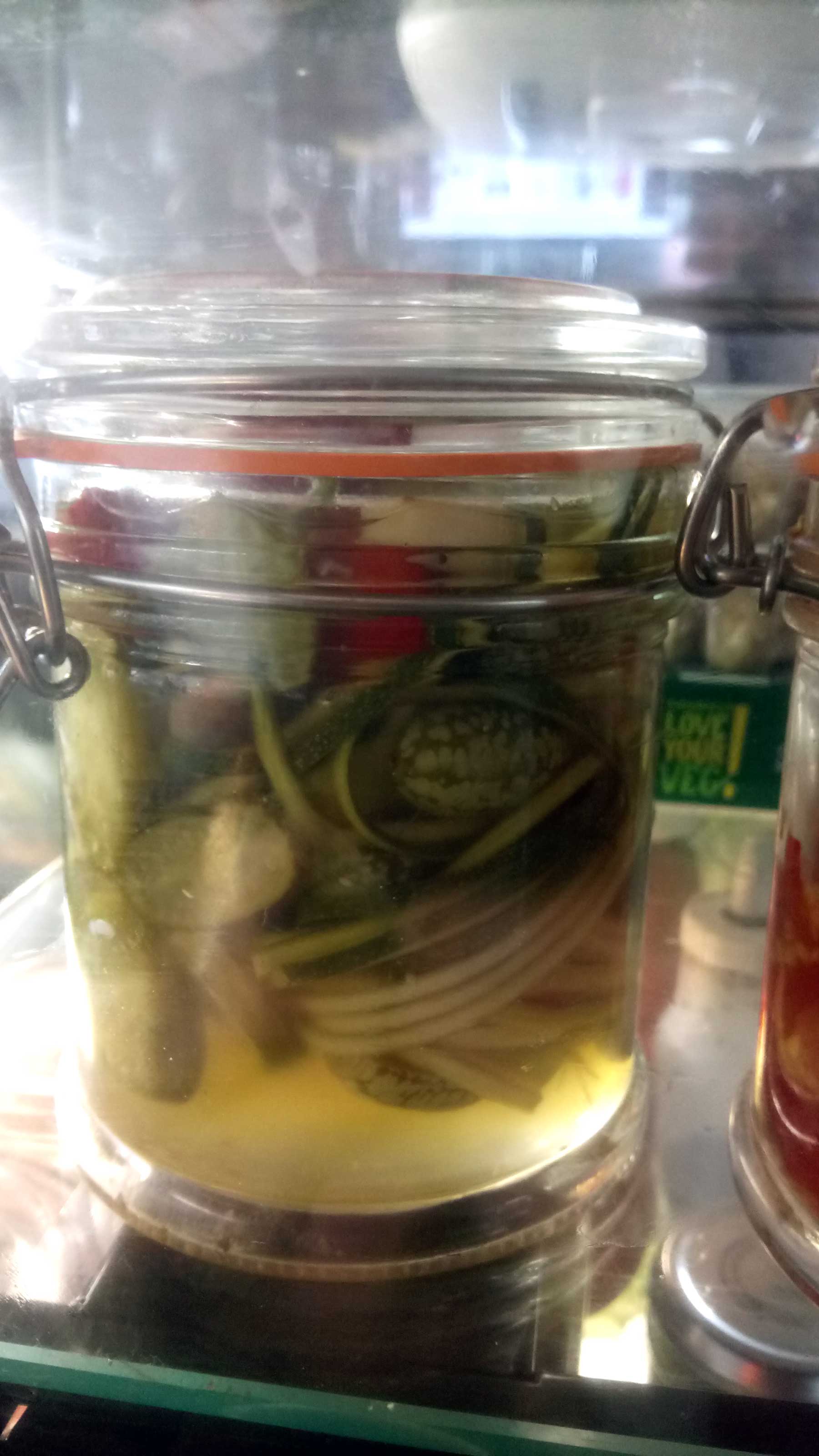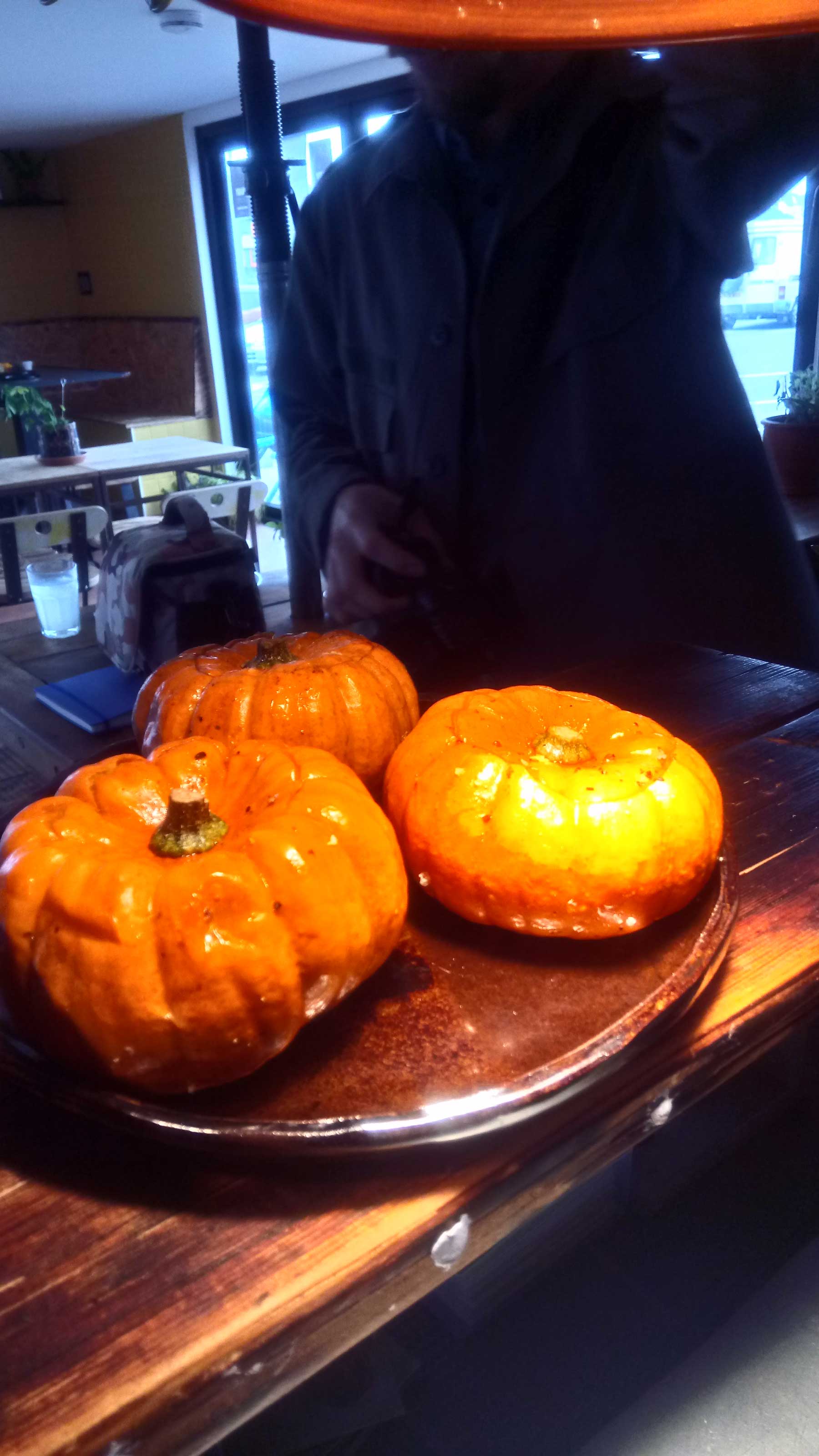 Healthy, conscious and delicious!
Dr Legumes don't sell themselves as vegan, indeed, you won't find the word on their menus at all. "The food we cook is for everyone, we want everyone to have an interest in what we're doing," says Jim, "taste is essential, as is putting decent stuff into your body. We want to be healthy, and conscious of how our food has got to us, and we want to show that taste and health go hand-in-hand."
Lee is in the background preparing the hassleback potatoes, slicing them precisely so that they keep their form, but are able to cook through when baked in the oven. One of their favourite flavours is miso – fermented soy bean paste. It can be white or brown depending on how long it's been fermented, and sometimes this is up to 36 months. Jim pipes up with how they'd like to make their own miso on site…this is one of their many dreams that, having seen what they've achieved over the past 2 years, I have no doubt
they will succeed in. "Our kitchen is great. It's only been 5 months, so we're just getting used to it. Next year we'll be serving a take-away menu from the window by the coffee machine."
I love it when I see these guys in my local supermarket, and many of their ingredients are just off the shelves. Lee points out, "I use the supermarket in my everyday life, so why outlaw them? If I want my daughter to be interested in what she eats, it needs to be accessible to her. I cooked the pumpkin soup with her the other day and she'd chosen the pumpkins we were going to use, it made her really excited about being involved."
Pea Meat Ballotine on a confit of polenta
Whilst Lee got on with prepping the vegetables, my task was to learn how to make a ballotine – the word means 'package' in French and usually involves wrapping minced meats together and poaching in a long sausage. Dr Legumes' Pea Meat Ballotine doesn't contain any meat though, despite the heading. Jim painted a picture of the finished product "It's a ballotine of pea meat, stacked on top of a confit of polenta, baked onion and roasted aubergine with wilted kale and pea shoots. Pea meat is a form of protein that has a similar texture to meat protein. It's extracted from dried and yellow split peas and is really low in saturated fat."
"80% of our customers are meat-based eaters and we are trying to bridge a gap of communication. We are creating food that relates to textures that are familiar, yet the flavour and the content set them apart. What I like about pea meat is that it's no longer stored in the vegan section of the supermarket, this is next to the lamb and the beef in the meat aisle. It means that we can start talking about sensible options to tackling obesity and other food-related health issues on a day-to-day level."
---
Sharing and caring in Folkestone
Jim and Lee have been chefs in various restaurants in Folkestone over the years. Jim was at Rocksalt, and Lee was head chef at Bar Vasa, and also The Ship Inn in Sandgate. But, now in their own venue, they've taken control to offer a different take on food in our town.
The food you will get here is far from traditional, and I can guarantee it will impress you. They are perfectionists when it comes to preparation and presentation. They are also integral in the community here in Folkestone. Dr Legumes' restaurant was decorated by local craftsmen. The plates they serve on are created especially for them by local potter, Juju.
Their community work is about sharing knowledge and expertise, including working with local primary schools to build confidence in the kitchen. They put children on a bike to pedal a smoothie maker – with the smoothie as a reward afterwards, of course. They make pizza and teach basic knife skills too, something that I've yet to master. Patiently, Jim takes a knife and explains the claw and tunnel methods of chopping vegetable. The rocking of the knife backwards and forwards is easier than it looks.
Jim and Lee's excitement comes from the fresh ingredients they use: "We have a new supplier called The Wonky Parsnip in Chartham. They're a young business and have a wide variety of produce. We went over there the other day and tried a thing called an Electric Daisy. It's the centre of the head of a daisy, without the petals, and you can eat it dry or fresh. It has this sensation like capsicum. It almost numbs your mouth… It's like popping candy! It grows in the Amazon, so it's not your standard daisy. We've never tried anything like it but that's the interesting thing about wild foods, they 'wow' you."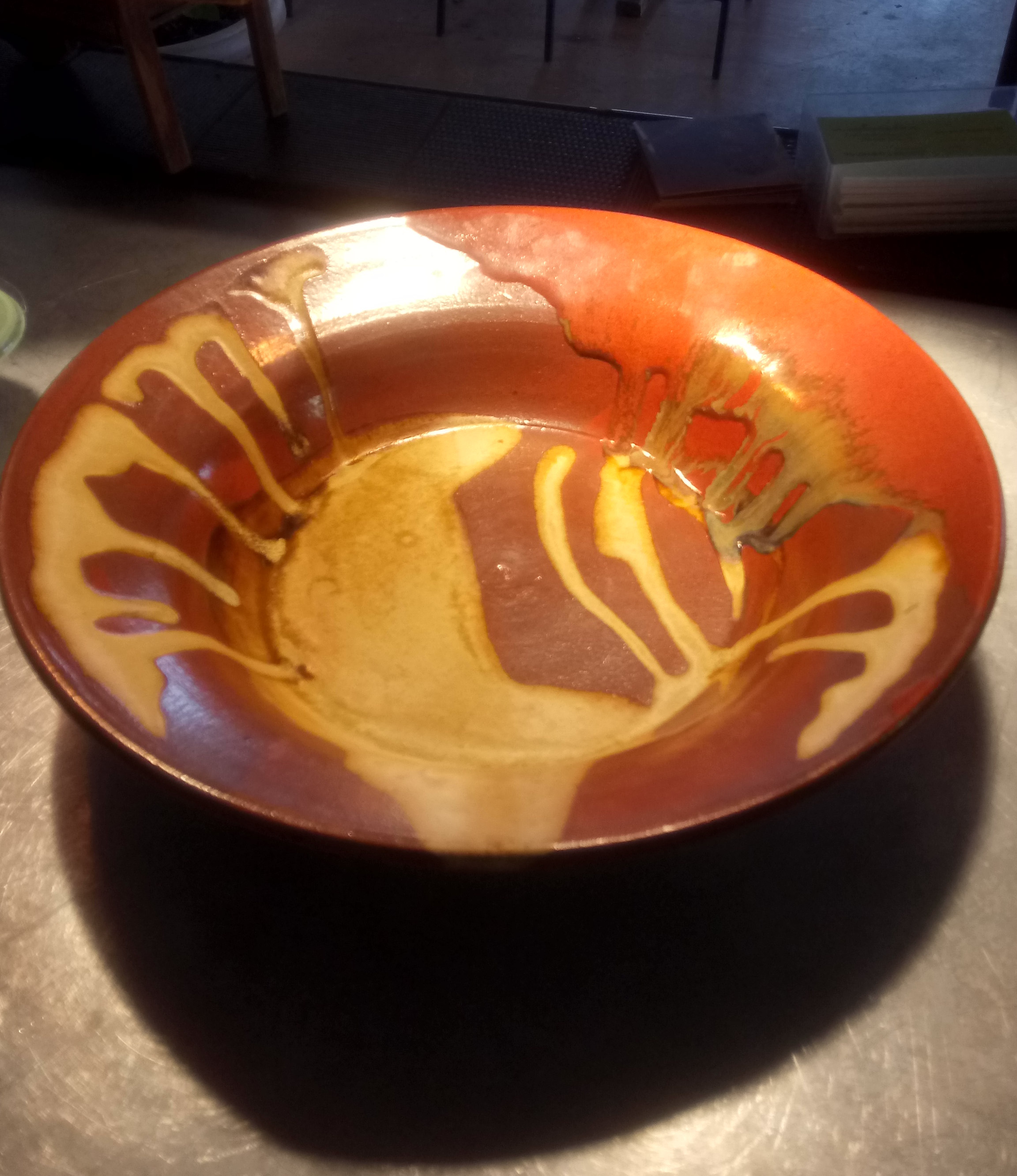 ---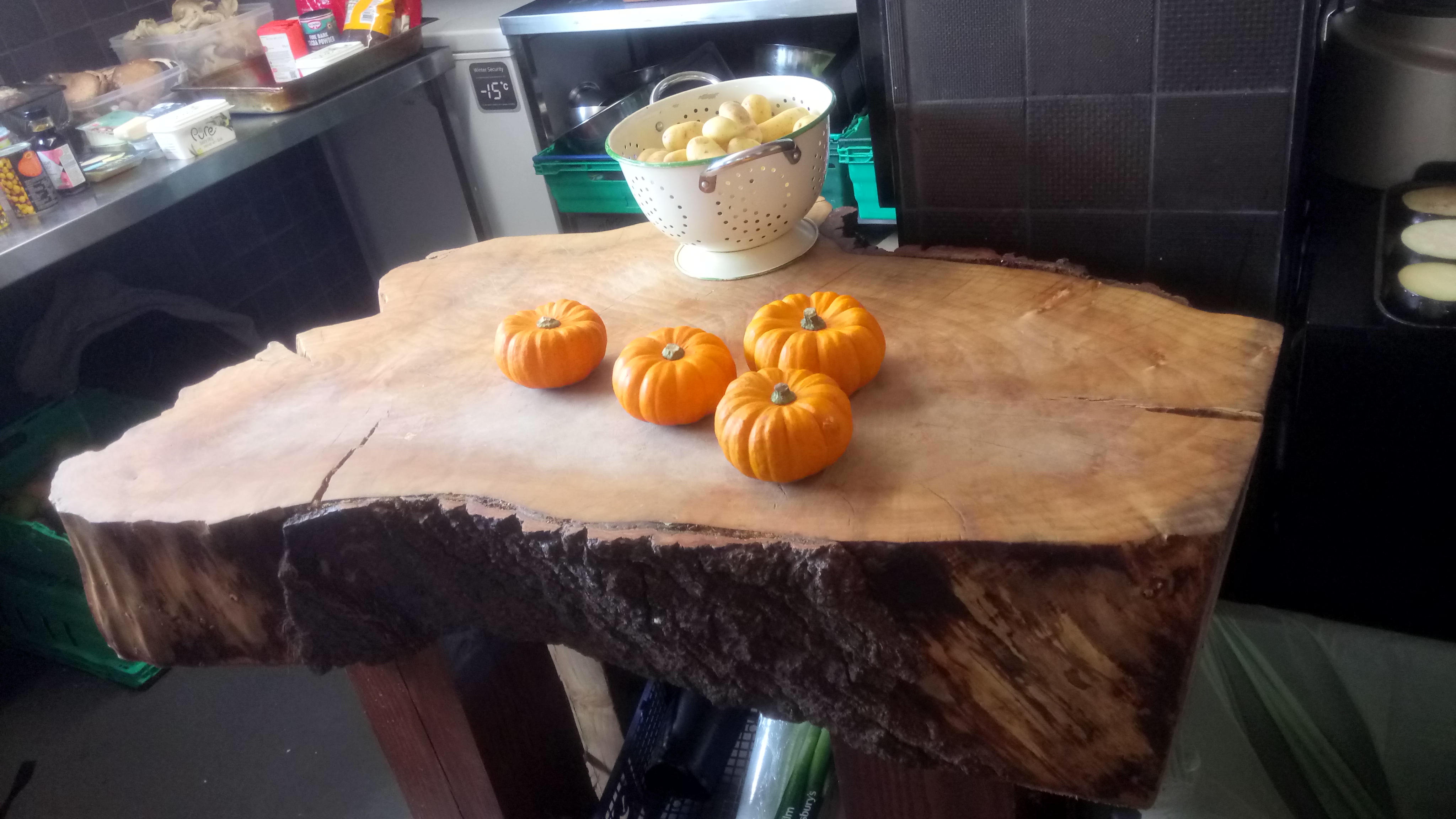 Make your own
Jim and Lee would love the world to cook from scratch, but know that's not always practical!  They also love cooking and sharing their food so much, they want you to come down and eat with them.  If you fancy having a go at any of this menu, then take notes:
Pumpkin Soup
Carefully cut the top off the pumpkins and scrape the seeds from the centre.  Using a spoon, scrape the flesh from the inside and keep in a bowl. Put the lids back on, paint in olive oil and salt, and wrap in foil.  Put each one in the oven for 20 minutes to cook.  These will be your serving bowls.
Put the pumpkin flesh to some chopped onions, garlic, ginger and mild red chilli that have been gently cooking in a pan. Today Lee is using a nectarine for sweetness, although he often uses a mango. Turmeric, salt and pepper to activate the turmeric, and the coconut milk join the mango in the pan. Add a little water to make a stock, which will evaporate off and thicken the soup. Cook for 10 minutes then blitz in a blender, adding a little soy cream and coriander at the end. Serve in the pumpkins. "These look cool." Lee grins, "they're not that hard to do, and really easy to impress your friends with a top notch starter…"
Pea Meat Ballotine
Pea meat and mushroom sausages combined together with fresh herbs, rolled into a tight sausage, covered in clingfilm and poached in the oven for 30 to 40 minutes at 180 degrees.
Confit of Polenta: Lee assures me it's really easy to make "Make a stock with dill, thyme and rosemary and water, and when it's come to the boil, take it off the heat. Pour your polenta in a slow steady stream, but keep stirring and it will get thick.  Put it in a tray to set,  and when it's cooled down, slice it up.  You can then fry it as we're doing today. You could keep it runny and use it as a replacement for mash. Corn is high in sugar, but you're getting it from corn rather than refined sugar so it's better for you."
Dr Legumes Chocolate Brownies
Combine the dry ingredients of ground almonds, plain flour, baking powder, dark unrefined brown sugar and cacao powder.
Jim brings over the grated beetroot and mashed avocado. The avocado, and the milk will add fat to the brownies and replace eggs in the recipe.  Melt the topping ingredients in a pan. Combine the main ingredients and put in a large baking dish, pour on the topping and cook in the oven for 40 minutes.