Given the Green Light – Bobbies Bakehouse Folkestone
John Grantham and Alex Field are the powers behind Bobbies Bakehouse which is taking residence in the Signal Box at Folkestone Harbour Station, appropriately so as a 'Bobbie' is the nickname given to the signalmen who work on the trains.  We, at Folkelife, were tempted by the smell of freshly baked cookies and popped in to find out all about them.
"Originally we wanted to have a pizza van," John starts off as we squash into the galley kitchen underneath the Signal Box, "We bought an old ambulance and started to kit it out, but then, about 7 weeks ago, we saw the advert for the Signal Box and started to change our idea."
The Harbour Arm had put out a request for a new food operator to work out of the renovated Signal Box at the entrance to Folkestone Harbour Station.  The requisite was that they had to be offering something different to what was already available on the Arm.  Alex and John, who both have catering backgrounds, came down for a nosy around.
"We looked at this place and thought it definitely has to be a cake place!" Alex leans in.  Her expertise is canapes and yet is really looking forward to working front of house.  John is a pastry chef and was, until about 2 weeks' ago, Head Pastry Chef at Barclays Bank, and then before that Head Pastry Chef at The Gherkin in London.
Alex is continuing with her current job working in events and weddings for a local catering company, but will devote 5 days a week to this venture, and John will be here every day.  They'd like to open from 9am to 9pm, but a little work still needs doing on the lighting, which is very… atmospheric…as the sun goes down.
"We've been living in Folkestone for 3 years now, Alex is from London and always wanted to live by the sea.  It was either Cornwall or here,"  Says John.  "I've compromised!" Chimes Alex!  "My mum and sister have moved down here" John continues, "And we came to visit about 5 years ago and just thought, yes, like this place."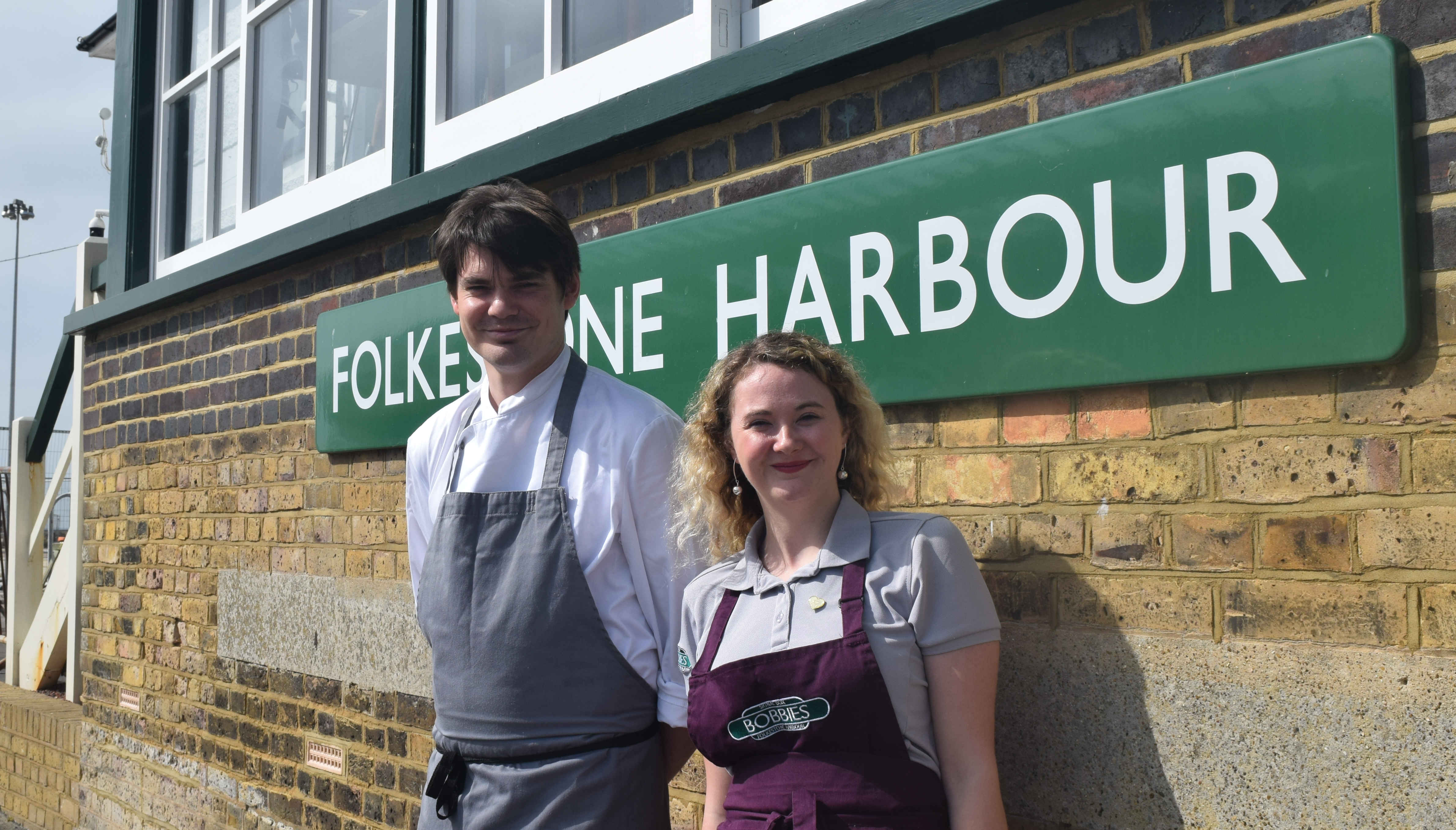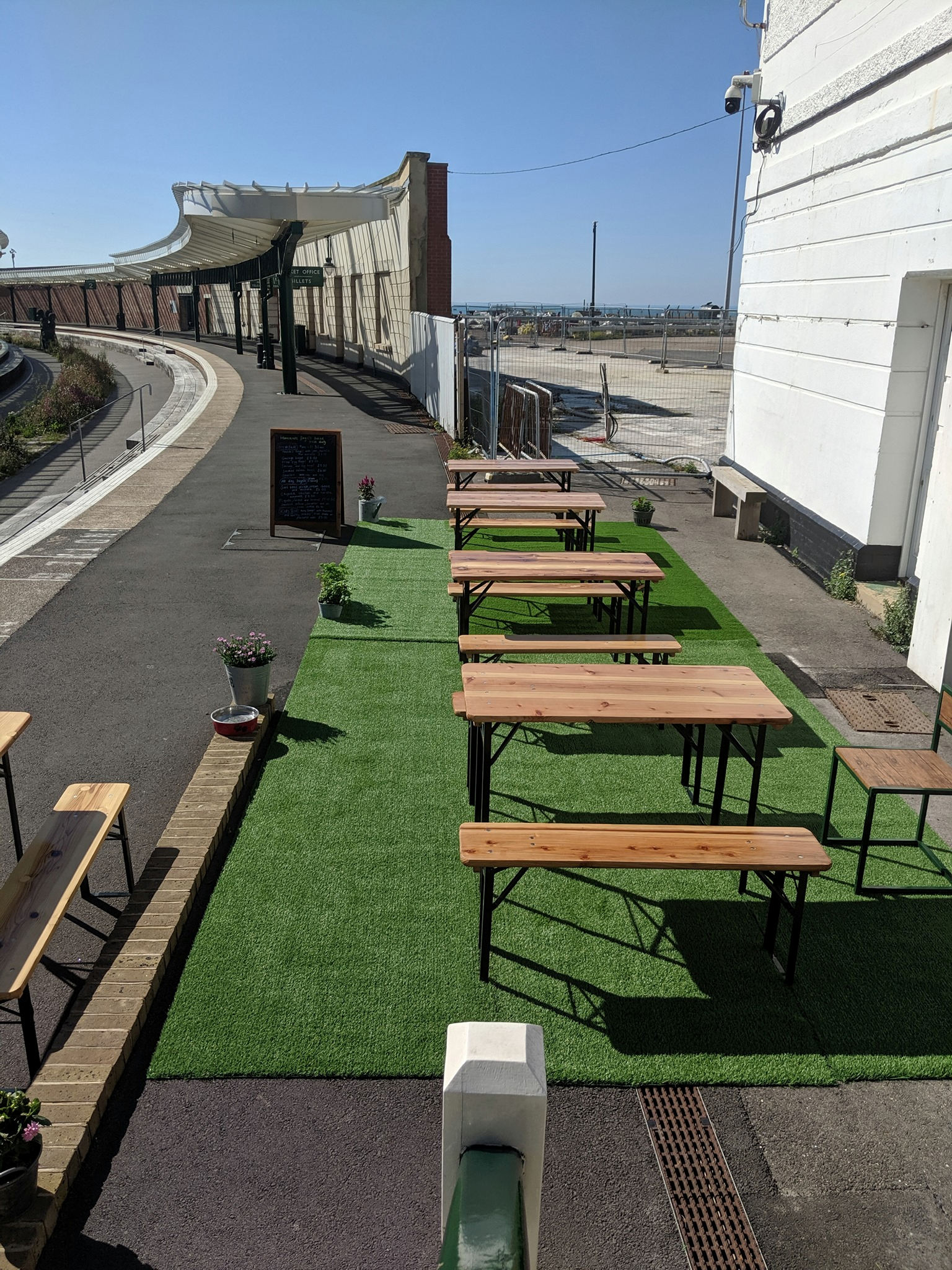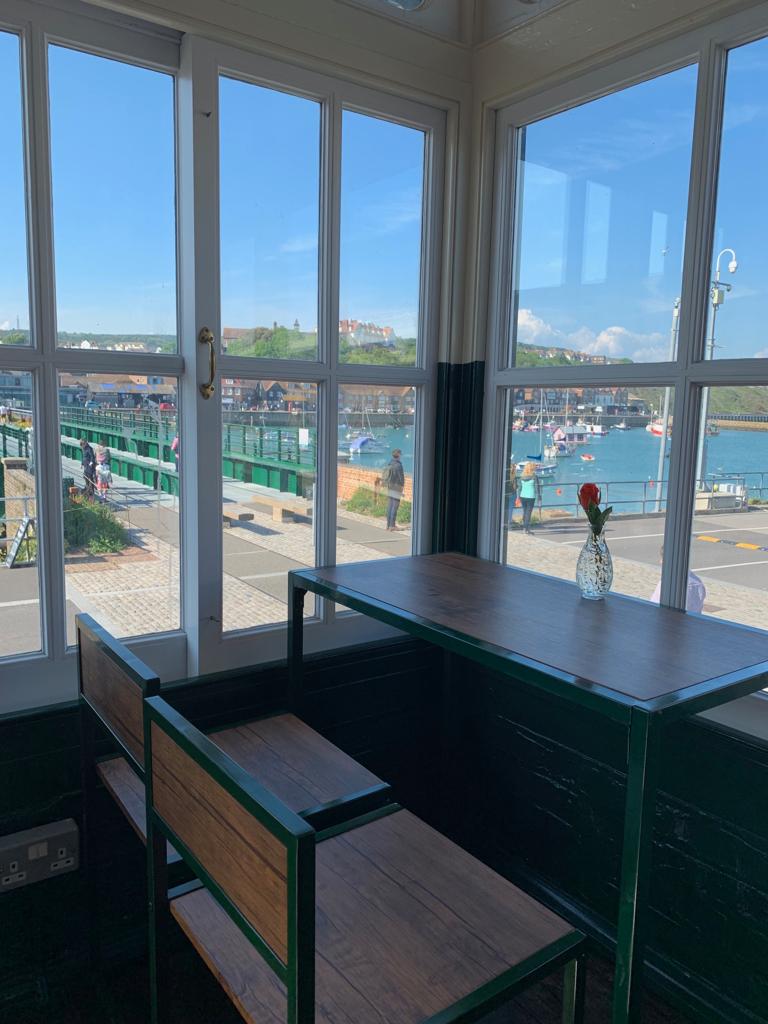 ---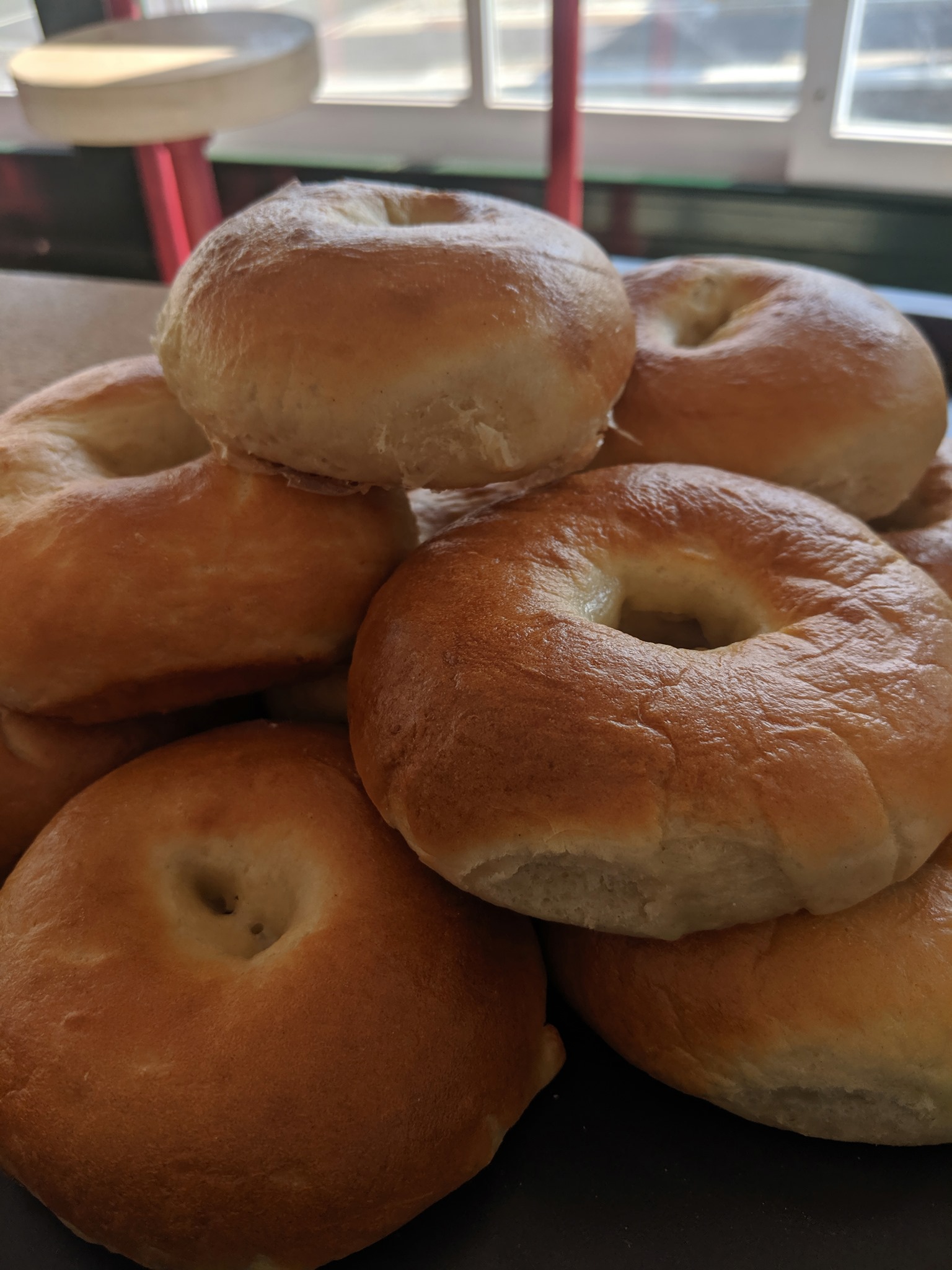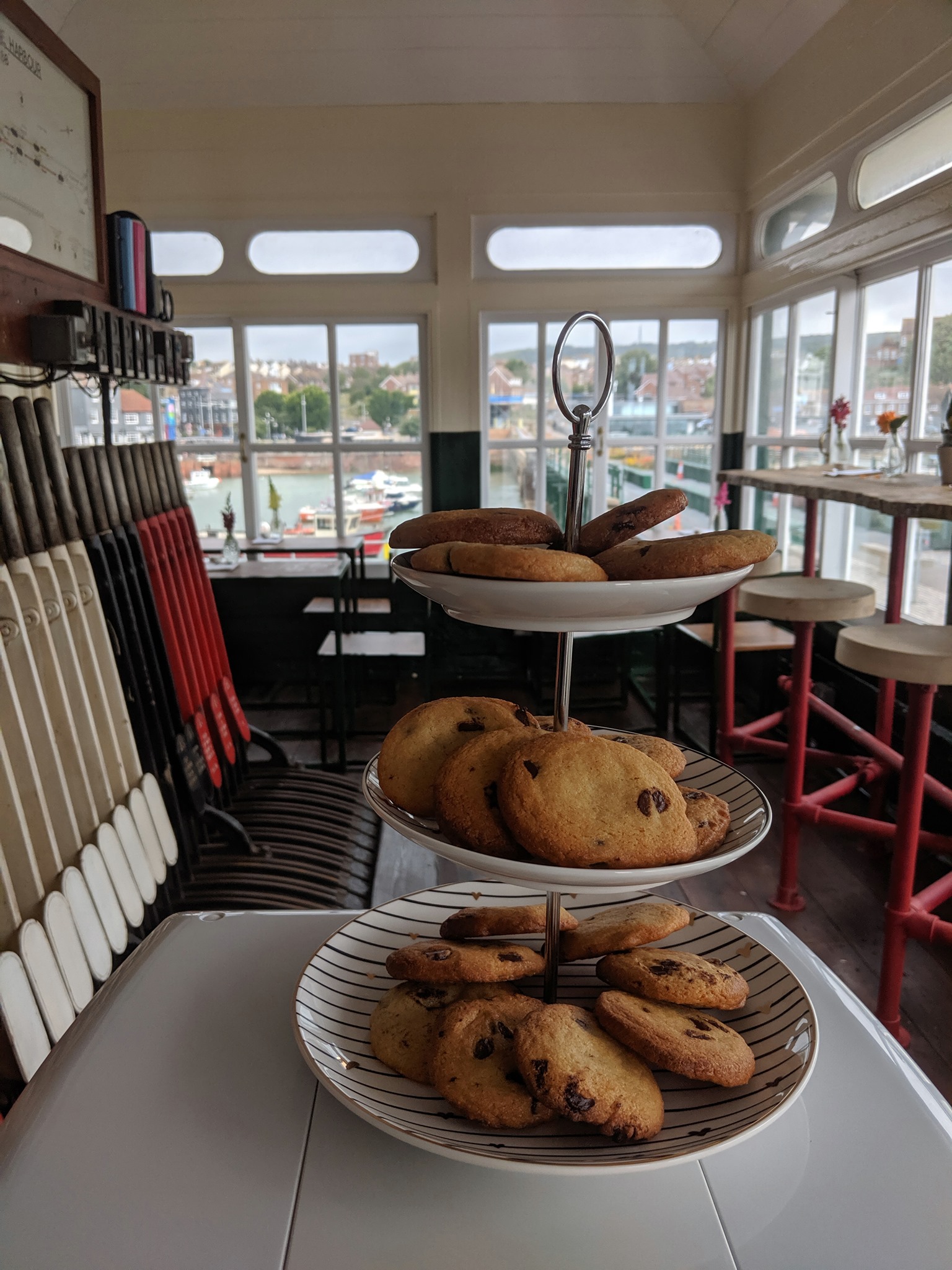 freshly baked PATISSERIES
"Everyone is so friendly here, and so supportive.  We've had loads of people come in when we've been open just to introduce themselves and to wish us well."  Alex beams.  "We can't wait to open properly and get stuck in!"
The team are going to offer a savoury selection of bagels, freshly baked cookies, a lemon meringue tart and a chocolate and caramel tart with caramelised peanuts and some patisseries, all of which will be baked on site and available to eat in or take away.
There are twelve seats in the Signal Box itself and Alex has arranged a seating area outside with potted plants, for customers to sit and enjoy the world go by.
"We're really looking forward to it.  We've wanted to have our own business for so long, and to have the opportunity to work in this building is great.  We've still got the old ambulance, and a pizza oven if anyone wants to buy it from us.  We don't think we'll be needing it now!"
---